COMMENT
By
Alex Dimond
The complement paid to Gary McAllister by his one-time manager
Gerard Houllier
perhaps says it all about the former Scotland international: "My most inspirational signing."
Not the best. Not the most expensive. But the most inspiring.
McAllister, a cultured central midfielder, was never among the very best players in the Premier League during his career (although he did play a key role in Leeds United's title triumph in 1992, the final year of the First Division) but the fact he managed to play at the top level until just shy of his 40th birthday — in an era where that was far from common — tells you all you need to know about his conduct on and off the pitch.
And it was at Liverpool — where he will return on Monday, this time as an assistant manager to Houllier and his new charges at Aston Villa — where McAllister added a final flourish to his career.
Signed on a free transfer after three quietly impressive seasons with perennial lower-mid-table Coventry City, many openly questioned the sense in taking on a 35-year-old with few miles left in the tank. One of those was a young Steven Gerrard.
"He seemed an odd buy," Gerrard recalled in his autobiography. "OK, he was once a terrific midfielder for Leeds United and Scotland, but McAllister was now thirty-five, his best days surely behind him … I rang my agent, Struan Marshall, who knew McAllister well. 'Stru, what's all this about?' I asked.
"'Don't worry, Stevie,' replied Struan, 'Gary Mac will be brilliant for Liverpool, and for you as well. Listen to him. Learn from him.'
"'Sod off, Stru' I said. 'McAllister can learn off me!' How wrong I was."
McAllister may have given the outward impression of a journeyman to a young tyro (with a short memory) like Gerrard, not to mention much of the Kop, but in the two years he was at the club he comprehensively changed everyone's opinion of a man short on hair but not in intelligence.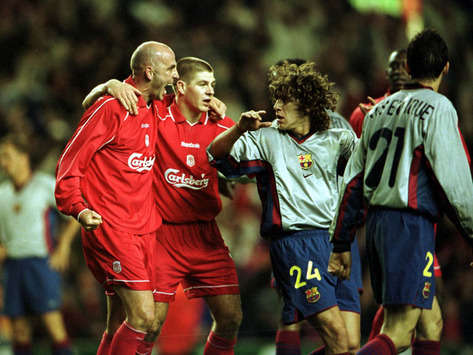 Tricks of the trade | McAllister found himself with a disciple in Gerrard
When McAllister arrived, Gerrard was a hotly tipped young talent with less than 50 senior games under his belt and a reputation for being a bit reckless. By the time he left, Gerrard (and the rest of Houllier's squad) was a treble winner — the Uefa Cup, FA Cup and League Cup titles all secured in dramatic fashion during the 2000-01 season.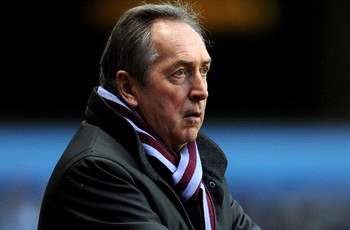 "It's important, when you have kids in the team, to have the right people around them. That's why I brought in Gary McAllister at Liverpool.

It is for the same reason that Alex keeps Scholes and Giggs, why I have brought Pires here"




- Gerard Houllier

And it wasn't as if the Scot's influence was mainly in training, either — in fact he provided many crucial interventions to ensure the treble dream remained alive.
He scored one and provided three assists (including for the golden goal winner) in the dramatic European 5-4 win against Alaves, just days after coming on as a substitute at the Millennium Stadium and helping, alongside Michael Owen, to turn a 1-0 deficit to Arsenal into a last-gasp 2-1 win.
Other moments stood out — including a coolly taken penalty against Barcelona in the semi-finals of the European run — but most fans will immediately remember McAllister for his contribution in one Merseyside derby.
On a dreary Monday night lacking in inspiration for long parts, McAllister took advantage of a slight lapse in judgement from Everton goalkeeper Paul Gerrard to curl in a 45-yard free-kick that sealed the game, and sent the Reds on to eventual Champions League qualification.
Some contributions were more subtle. By the end of his stay, Gerrard admitted that he would always try to be among the first to get to the team bus, "so I could sit next to McAllister, absorbing advice". Others learned similarly from his experience and good sense.
Now he is once again united with Houllier, who is hoping the 45-year-old can still provide the same guidance to Villa's raft of young, talented but relatively untested young players.
Barry Bannan and Marc Albrighton are just two of the midfielders learning their trade who Houllier will be hoping benefit from the coach's guidance. And if they don't, then the signing of 37-year-old Robert Pires should hopefully pull off a similar trick.
And while they might not get to see his touch and skill on the ball on the pitch anymore, the reception McAllister will likely receive from the Liverpool faithful — who voted him 32nd on their list of '100 players who shook the Kop' despite his short stay — will provide a clear indication that he is a man whose reputation, and achievements, in the game deserve a great amount of respect.