Welcome to Mock the Weekend's preview edition - where Goal.com UK take a brief and somewhat unscientific look at what to expect from this weekend's collection of Premier League games.

SATURDAY

Everton - Manchester United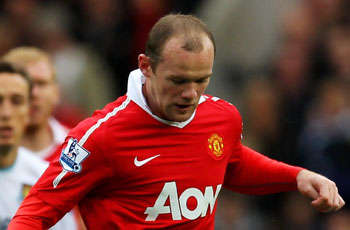 What to expect:
Sky's broadcast to sound more like an average 90 minutes of
Big Brother Live
, with curiously subdued bird-song pumped in over ever vitriolic chant from the Toffees' faithful. United won't get an easy ride — especially after last season's 3-1 battering — and neither will a certain No.10 (although to be fair, by all accounts he's used to having his hands full).
Man to watch:
Wayne Rooney. Nothing used to get the forward more excited than a £1,200 goal bonus, and now we know why. And the week the news breaks, he has to return to the city he grew up in — where the prostitutes were somewhat, shall we say, more mature and the fans somewhat less than forgiving. The 24-year-old has proven he has no problem scoring away from home (by netting for England in Switzerland on Tuesday - what do you think we meant?), now he has to do it again with the whole world watching. No problem, then.
If the game was a celebrity couple, it'd be...:
Hugh Grant & Liz Hurley
. Knocked off track by the rather questionable extra-curricular activities of one party, that still won't prevent the A-list partner remaining resolutely there, while the other C-list partner drifts towards mediocrity until a wealthy billionaire comes along to seduce her with his
money
charm.
Wigan Athletic - Sunderland
What to expect:
Not a lot, really. There are glamour fixtures in the Premier League... and then there is this one. £13 million new boy Asamoah Gyan might make his debut, but never has the phrase 'baptism of fire' been less appropriate.
Man to watch:
Titus Bramble. This is effectively now the 'Titus Bramble Derby', after the defender's move across the north of England to the Stadium of Light. Much to the amusement of Newcastle fans, no doubt.
If the game was a celebrity couple, it'd be...:
Chantelle & Preston
. Literally no-one gives a toss. Except for maybe their family and friends. And even they are getting a bit bored.

Newcastle United - Blackpool
What to expect:
The first episode in the Hatem Ben Arfa reality show, which promises to be more exciting than Coach Trip but not quite as enthralling as Come Dine With Me. Today, the eccentric Frenchman (there seem to be a few about these days) marvels at the physique of the topless Geordies, and wonders if it is a joke that a team with Brett Ormerod in it is actually allowed to play in the Premier League.
Men to watch:
The managers. Henceforth, two widely incompatible items/people/things will not be known as "like chalk and cheese", but "like Chris Hughton & Ian Holloway". We predict the former might explode when Holloway tries to explain his theory about how football is "like making love to a beautiful woman" during their post-match meeting.
If the game was a celebrity couple, it'd be...:
Katy Perry & Russell Brand
. It's all fun and games for both sides right now, but it wouldn't exactly be a surprise to many people if they weren't still playing together this time next year.

West Ham United - Chelsea
CHAT OF THE WEEK
The following will be cut from Sky Sports' weekend coverage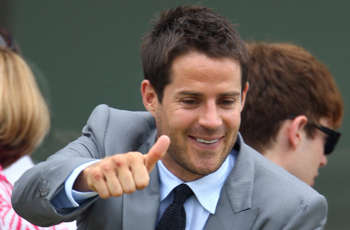 Richard Keys: Jamie, you've been described as a 'pillock' for those Thomas Cook ads...
Jamie Redknapp: [interrupts] Nah, I'm literally not having that.
Keys: [laughs, nervously]
Redknapp: Me and Louise, we fantasise about it, that's all. And I like topless golf on the beach. But I'm not a f**kin pillock [storms off].
Keys: [alarmed] Oh no, please come back! I was only joking...
Redknapp: Nah, I'm not a pillock. [as if to remind himself] I'm a top, top bloke. I just wear silly ties and really tight trousers, that's all. For crying out loud, I'm a f**king football pundit... [walks away, crying]
What to expect:
Lots of shouting from the watching audience, but not a great deal of resistance as the visitors walk away with all three points.
Man to watch:
John Terry. Watch in wonder as both he and Frank Lampard — who has the added distraction of returning to his former club to contend with — complete the increasingly-duplicated-but-still-complicated "play for your club one week, then find an obscure injury to keep you out of a couple of international games you really can't be bothered with, then recover from said injury in time to return for your club's next game" road map to success. Masterful.
If the game was a celebrity couple, it'd be...:
David Haye & Audley Harrison
. When the cameras are rolling it is all steely glares and put-on hatred. But when the cameras are turned off and they go their separate ways, they realise it's not emnity that keeps them thinking about each other...

Fulham - Wolves
What to expect:
Mark Hughes and Mick McCarthy to combine to provide the weekend's greatest synchronised display of grey hair.
Man to watch:
Moussa Dembele. After a bright start, the livewire forward already looks to be following in the footsteps of Arsenal's Thomas Vermaelen in proving that waffles and chocolates aren't Belgium's only exports popular in slightly upmarket parts of London.
If the game was a celebrity couple, it'd be...:
Brad Pitt & Angelina Jolie
. Okay, we're kidding.
Manchester City - Blackburn Rovers
What to expect:
Manchester City to mock Blackburn Rovers and their one-time prospective owner Ahsan Ali Syed — Syed's view: "I want to sign David Beckham", HMRC's view: "He owes millions across the country" - in the matchday programme. Which is now gold-plated.
Man to watch:
Joe Hart. England's newest No.1 is reportedly on the verge of signing a new £90,000-a-week contract that he doesn't even seemed to have asked for. It's a marvel to Manchester City's recent antics that that isn't even their least fiscally-responsible move of the last few months, let alone year. A curious drop in form seems inevitable.
If the game was a celebrity couple, it'd be...:
Pamela Anderson & Tommy Lee
. One's comically (financially) enhanced, the other remains an example of the decay of the game to all but hardened fans. Either way, 90 minutes of excitement caught on camera seems about the best that can be hoped for.
West Bromwich Albion - Tottenham

What to expect:
West Brom to do their usual - play some pretty stuff, and look good for a point, but get beaten out by one (or more) moments of slightly higher class. As for Spurs, back-to-back defeats to Wigan and West Brom is surely more unlikely than Harry Redknapp turning down his next chance to sign another attacking midfielder.
Man to watch:
Harry Redknapp. Nothing makes the nah-I'm-not-having-that wheeler dealer get more up for a managerial showcase like the words 'England will be searching for a new manager'. Instructions will be constantly issued from the touchline, his man-management skills and credentials in bringing through "pwopa top, top 'omegrown talent" constantly mentioned in post-match interviews. The job application begins now. He. Cannot. Be. Stopped.
If the game was a celebrity couple, it'd be...:
Katie Holmes & Tom Cruise
. One's had success in the past, and seems to be enjoying a revival of sorts, but remains something of a mockery in many quarters for his various idiosyncracies. The other seems to just be blithely accepting her fate — which can't be good, although no-one's really sure — without any real resistance.
Arsenal - Bolton Wanderers
What to expect:
More passes than Wayne Rooney on the average night away from the missus. About as much fumbling about in the box as £1,200 gets you these days. If the Emirates faithful are lucky, they might well see someone score too.
Man to watch:
Marouane Chamakh. The Moroccan wins perhaps the worst ever episode of Last Man Standing, as he outlasts Theo Walcott, Robin van Persie and Nicklas Bendtner to be the only fit forward for Arsenal. No, Gunners fans, Carlos Vela doesn't count.
If the game was a celebrity couple, it'd be...:
Bill & Hillary Clinton
. One has been to the very top, and got plently stick for playing the field along the way. The other's never exactly been the prettiest to look at, but keeps on trying to prove they can make it on their own, so far to less than stellar results.
RYAN BABEL | AN APOLOGY
Dear Mr Babel,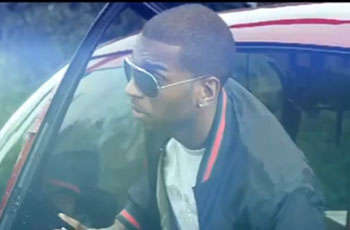 On September 2, 2010, Goal.com UK published an article speculating about the possible reasons behind your reported use of a helicopter to transport you from Merseyside to London on transfer deadline day. These included the recreation of your favourite movie scenes, a cameo appearance in the rap video for your up-and-coming (or not) rap act 'Perry Mystique', and a rescue operation to save Lucas Leiva from a move to Stoke City.

This article was intended to be satirical (self evidently, or at least we thought so), and was not intended to cause offence.

Unfortunately, it seems you lack a sense of humour, as later that day you tweeted to your followers your disgust with this fair website (although you did subsequently tweet that you were 'now watching: Pretty Woman', so we can't be sure you were being totally serious).

Anyway, it seems being on the Liverpool bench every week becomes no laughing matter... well, for you at least. Nor is being lured into a helicopter with the promise of a move to Tottenham before being told you're really being taken to West Ham (actually, we're with you on that, that's a pretty frightening experience).

Goal.com UK would like to apologise for any offence we caused, and promises to be more respectful of your feelings in future.

Kind regards,

Goal.com UK

P.S. You do realise footballers don't have to just watch films about hookers these days, right? Speak to Wazza, he'll get you on the right track...


SUNDAY

Birmingham City - Liverpool
What to expect:
Absolutely no post-game jokes from us about a certain Dutchman.
Man to watch:
Ryan Babel
Fernando Torres. If iron-man Dirk Kuyt can get injured, what chance does the self-assembled Spaniard have?!
If the game was a celebrity couple, it'd be...:
Ashton Kutcher & Demi Moore
. One's threatened to make a breakthrough for the top of the table of the fame game a number of times, without quite achieving it — and is now pretty much happy to be there or thereabouts. The other's still desperately holding onto former glories, but the fear remains it could all fall apart completely any year now.
(Note to Ashton Kutcher: This is a joke, and we hope you see the funny side. Please do not tweet your disgust about this to your followers - that's a serious amount of people...)

MONDAY
Stoke City - Aston Villa
What to expect: Sky Sports' build-up for 'Monday Night Football' to seem overblown like never before. Andy Gray's handling of all the pre-match gadgets to show more technical skill than the home side manage over the entire 90 minutes. In an additional move, Gerard Houllier to have a blow-up doll of Phil Thompson alongside him in the dugout, to sooth him after the big nosed one's rejection of his job offer.

Man to watch: Gerard Houllier. Never has a return to English football been met by such a lukewarm response. He's only been away six years, but when the Frenchman first claps eyes on a Rory Delap throw-in he might well be forgiven for thinking the English game has regressed to the Dark Ages.

If the game was a celebrity couple, it'd be...: Jennifer Garner & Ben Affleck. The latter was once punching slightly above his weight, but now seems to have accepted that perhaps his level is a bit lower down the table. Although recent job choices suggest he still harbours ideas above his station.

Our

provides the best breaking news online and our

football fan community is unmatched worldwide. Never miss a thing again!