Welcome to Mock the Weekend's preview edition - where Goal.com UK take a brief and somewhat unscientific look at what to expect from this weekend's collection of Premier League games.


SATURDAY

Blackburn Rovers - Arsenal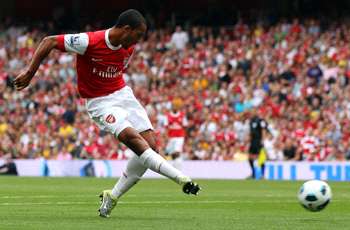 What to expect:
Between six and seven HUNDRED crosses, free-kicks and corners swung in approximately a yard under Manuel Almunia's (or, Sam Allardyce prays, Lukasz Fabianski's) crossbar. Expect Arsene Wenger to moan about it after. Expect everyone else to just roll their eyes.
Man to watch:
Christopher Samba. Nothing says 'pressure on the goalkeeper' like the massive Congolese centre-back standing in front of him from every. Single. Dead. Ball.
If the game was a film, it'd be:
The Curious Case of Benjamin Button
. The presence of a big box office draw won't prevent this game from quickly degrading into unwatchable rubbish.
Wolverhampton - Newcastle United
What to expect:
This to be the last game shown on
Match of the Day
. Both sides have started the season with better-than-expected results — ergo a bore 0-0 is just around the corner.
Man to watch:
Andy Carroll. A hat-trick against Aston Villa last week led him to be touted for imminent England recognition. Only a follow-up performance of unrivalled attacking impotence would prove such links with a Three Lions shirt to be worthy.
If the game was a TV show, it'd be:
Emmerdale
. Will have its audience, but it's more of a regional interest than nationwide event.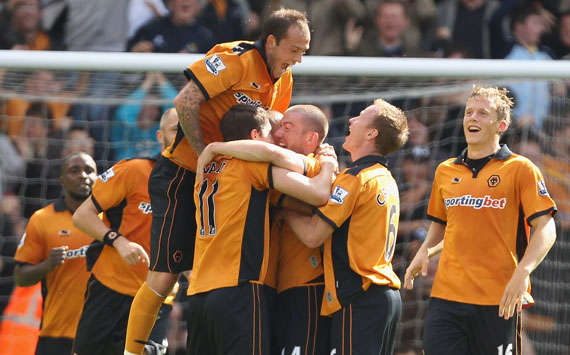 Chelsea - Stoke City
What to expect:
Just a hunch, but probably a shed load of goals — and no doubt all of them to the home side. The Blues have scored six in both their league games to date, and seven last time they played the Potters. It doesn't take Pythagoras to do the maths. Even John Terry could do it.
Man to watch:
Frank Lampard. The Englishman hasn't opened his account this season, so really needs this weekend to prevent the inevitable 'Is Lampard past his goalscoring best?' headlines — obvious answer, no (as long as the linesman sees it) — from emerging.
If the game was a film, it'd be:
Saw
. Expect this one to get ugly pretty quickly.

Tottenham - Wigan Athletic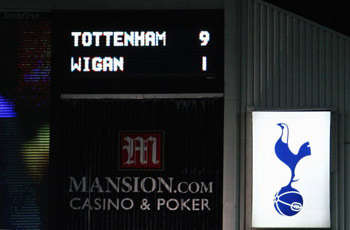 What to expect:
Corresponding fixture last season finished 9-1. Wigan have been hit for six in both games so far this season. Spurs are on a high after qualifying for the Champions League. Nothing for it but a Wigan win, surely?
Man to watch:
Dave Whelan. If Wigan lose, especially badly, watch his trigger finger closely for signs of movement. Roberto Martinez might be heading for the firing squad.
If the game was a film, it'd be:
Final Destination
. Or the
Sixth Sense
. Basically, I'm trying to say it'll either be a drearily predictable home win or we could have a surprise twist in store. But probably the former.

Blackpool - Fulham
What to expect:
Marlon Harewood's already scored twice this season, so that's probably him done for the year. Brett Ormerod is just unfathomly bad, so don't expect him to score either. Expect to see Fulham angry, as the, let's say, 'old-fashioned' Bloomfield Road stadium threatens to rival Craven Cottage for the most primitive ground in the division.
Man to watch:
Ian Holloway. The self-styled 'Fresh Prince' of Blackpool last week admitted he was a "big believer in the film
Men in Black
", which may make a minimum of sense but is funny, in an abstract kind of way. Which Will Smith performance will the inimitable man be relating to this weekend?
If the game was a film, it'd be:
Wild Wild [North] West
. Only fans of Mr. Smith will be able to see through the rather dubious quality on display.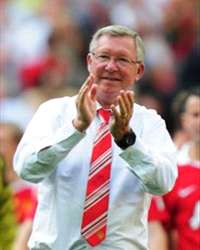 Manchester United - West Ham United
What to expect:
Odds on Frederic Piquionne following in the footsteps of revered Hammers icons Paulo di Canio and Carlos Tevez to lead the east Londoners to a memorable win are slim, to say the list. After all, they were pretty good — he's pretty rubbish. Manchester's prolific Own Goal has a better chance of getting on the scoresheet.
Man to watch:
Sir Alex Ferguson. Except if you're going to watch highlights of the game on
Match of the Day
, obviously.
If the game was a film, it'd be:
Ocean's Twelve.
Big names in-front of a big audience, but with three points almost certain don't expect them to do anything more than go through the motions.
SUNDAY

Bolton Wanderers - Birmingham City
What to expect:
Two sides with pretentions of playing open, attractive attacking football (rather undermined by the forwards they chose to employ) while simultaneously employing two of the most uncompromising defences in the game. A bruising game looks inevitable.
Man to watch:
Kevin Davies. With half-man, half-giant Nikola Zigic at the other end, Davies will be keen to prove he's still the only big, bustling, non-scoring striker in town.
If the game was a TV show, it'd be:
Cash in the Attic
. No one really wants to watch it, but it fills the schedule.

Sunderland - Manchester City
What to expect:
Sunderland fans to dump about hundred beach balls on the pitch. Manchester City's owners to offer them £20m to clear them away. Sheikh Mansour not to believe that Spurs once paid over £16m for Darren Bent. "For HIM?! More money than sense," he is heard to mutter.
Man to watch:
Roberto Mancini. Scarf watch begins now.
If the game was a film, it'd be:
Mr & Mrs Smith.
Expensive blockbuster names won't prevent this one from being a bit lacking in any real excitement.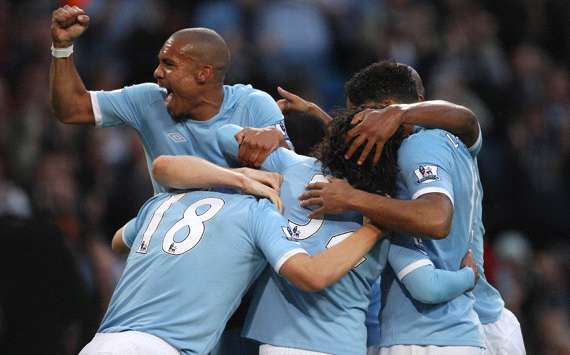 Liverpool - West Bromwich

What to expect:
A slightly less intimidating atmosphere than the Reds experienced in Trabzon. Fernando Torres to get off the mark for the season. Scott Carson to continue to make people wonder how he was ever England's de facto No.1.
Man to watch:
Lucas Leiva. Recent estimates suggest only Mrs Leiva is enthusiastic about seeing the Brazilian fill the void left by the soon-to-be-departed Javier Mascherano. Only Merseyside hairdressers are delighted at the prospect of he and Christian Poulsen running the show at Anfield.
If the game was a film, it'd be:
The Wrestler
. One time legend of the silver screen struggling to regain former stories. This game looks a decent chance to get back towards the A-list.

Aston Villa - Everton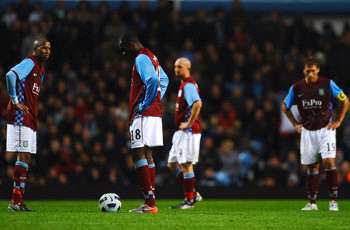 What to expect:
Unfortunately, not the Toffees' rather fetching pink away shirts.
Man to watch:
Richard Keys. It'll be interesting to see how the veteran
Sky
man 'publicises' one of the least exciting Super Sundays in recent memory. And also interesting to see which out-of-work-but-desperate-to-remind-everyone-I'm-still-alive manager appears to offer his words of wisdom in the studio. Outside bet: John Gregory.
If the game was a film, it'd be:
Avatar
. Likely to be proof that people will watch anything if it's given enough publicity (and has blue people). Although Richard Dunne in 3D isn't an attractive proposition.