DEBATE
The race to sign Edinson Cavani is well and truly on. Four of Europe's elite clubs all hope to recruit the Uruguay forward from Napoli this summer, but only one, if any, will get their man.
Chelsea had looked like favourites after
Goal
revealed earlier this week that
the Uruguayan hoped to move to Stamford Bridge
, but Paris Saint-Germain are now heading the queue for his signature after stepping up their interest on Thursday. Madrid and Manchester City are also still in the frame.
So which club should Cavani join this summer?
Goal
takes a look at the pros and cons for each of the forward's four possible destinations.
CHELSEA: MOURINHO'S MAIN MAN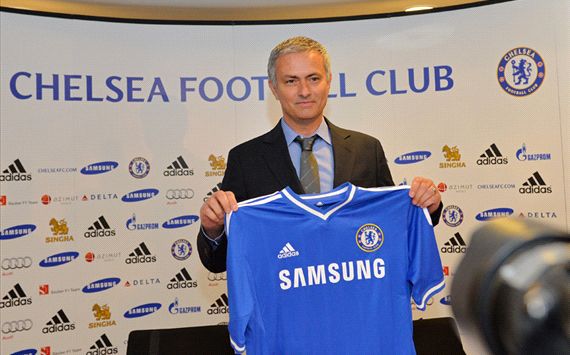 With Romelu Lukaku still only 20, Demba Ba blowing hot and cold and Fernando Torres still, well, Fernando Torres, Chelsea need a top-class striker more than any other major European club.
Despite his exorbitant price tag, Edinson Cavani ticks all the boxes for Jose Mourinho.
As well as being a clinical finisher in the air or on the ground, he is a powerful focal point around which Chelsea's incredible wealth of creative talent could flourish.
He can hold the ball up to relieve pressure on his team – the same job Didier Drogba often did in Mourinho's first great Blues side – and his link-up play is underrated.
In addition, Cavani proved under Walter Mazzarri at Napoli that there are few deadlier strikers in the world on the counter-attack. This quality fits Mourinho's vision perfectly.
The recent past suggests the transition from Serie A to the Premier League is not easy for strikers – given Hernan Crespo and Andriy Shevchenko's lamentable struggles – but Cavani looks better equipped than most.
Even in transition, Chelsea showed enough in flashes last season to suggest they are only two or three top-class signings away from mounting another assault on the Champions League.
A universally feared striker is the top priority and Cavani is among the few who can be that man.
Liam Twomey, Goal UK
MANCHESTER CITY: A CELESTIAL ALLIANCE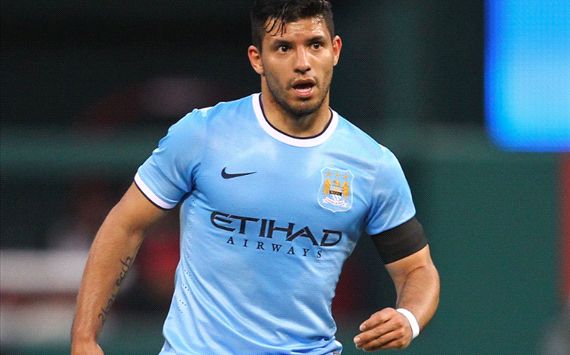 If Manchester City succeed in shifting Edin Dzeko this summer, their striking options will consist of Sergio Aguero and John Guidetti – a promising but largely unproven youngster.
In that situation attacking reinforcements would be a must and Cavani is the most expensive option on the market precisely because he is also the most talented.
City have been looking at the Uruguayan longer than any other major European club, so the fact they are still keen indicates he would work brilliantly under Manuel Pellegrini.
At Napoli, Cavani forged a fantastic partnership with Ezequiel Lavezzi, a short, stocky, ludicrously fast and skilful dribbler. On that basis, Sergio Aguero will surely be licking his lips.
City are known to be reluctant to meet Cavani's €63 million buyout clause, and have identified Alvaro Negredo, Roberto Soldado and Oscar Cardozo as potential cut-price options.
None of those alternatives offer the same rounded skill-set and prolific scoring rate as Cavani, but all would give Pellegrini quality squad cover for a significantly more reasonable outlay.
There is no doubt City would love to sign Cavani but, if he is not available at a price they are willing to pay, their need to make a deal happen is not as dire as some.
Liam Twomey, Goal UK
PARIS SAINT-GERMAIN: WITH OR WITHOUT IBRA?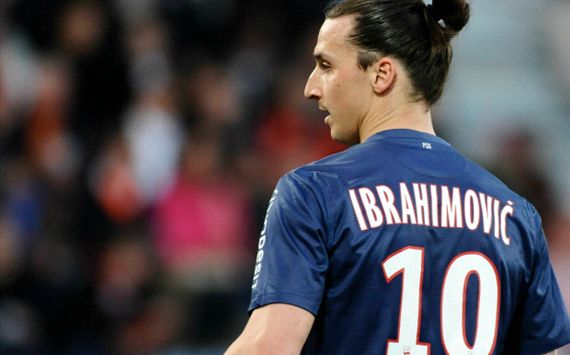 All the positive transfer headlines in France this summer have been generated by Monaco, pushing Paris Saint-Germain into the shade. No longer used to being out-muscled domestically, the capital club want to strike back and they see that adding Cavani to their offensive roster as the perfect way to do this.
Last season PSG were rather over-reliant on attacking talisman Zlatan Ibrahimovic and this summer they have seen this as the major area of weakness they want to address.
New head coach Laurent Blanc seems set to turn his back on Kevin Gameiro, who started pre-season by training with the reserves, suggesting another attacking arrival is in the process.
The director general Jean-Claude Blanc has strongly hinted that PSG are in negotiations with Napoli, and the French giants are certainly in pole position following developments on Thursday, but the biggest question mark must be Cavani's compatibility with the notoriously single-minded Ibrahimovic.
They certainly do not immediately appear to be a logical partnership but the manner in which Ibra can link with those around him is often downplayed and his strong number of assists in the Champions League shows he is not simply a goalscorer.
In addition, if Cavani were to move to Parc des Princes he would rediscover Ezequiel Lavezzi, with whom he enjoyed such a tremendous understanding in Naples. If the Uruguayan were to arrive, it would surely bring the best from
El Pocho
.
PSG have set their sights on Cavani and are moving hard to make sure they get their man. But will Ibra stay to play alongside him?
Robin Bairner, French football expert
REAL MADRID: WHAT THEY NEED, BUT NOT A GALACTICO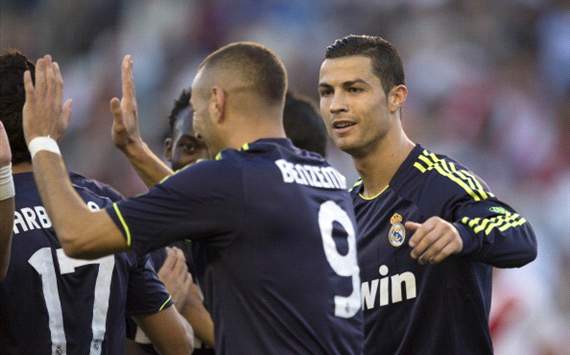 Real Madrid have been in the market for a top-class striker for several seasons now and a new frontman is high on the list of priorities this summer for the Spanish side as Gonzalo Higuain departs.
However, president Florentino Perez believes the Uruguayan is overpriced at €63m and is only likely to shell out such cash for a player he thinks can bring in funds to the club coffers off the pitch through image rights, shirt sales, sponsorship deals and lucrative pre-season friendlies. Gareth Bale is such a player; Cavani is not.
So even though the 26-year-old is wanted by new coach Carlo Ancelotti, a suitable bid may not be forthcoming from the Spanish capital.
If Madrid were to make a late offer and sign the Uruguayan, he would be expected to start in their first-choice XI next term, with Karim Benzema (disappointing in 2012-13) as back-up and youngster Alvaro Morata deputising for the two senior strikers.
On the pitch, the Napoli forward looks like the man Madrid need to join Cristiano Ronaldo, new signing Isco, Mesut Ozil et al in what would be one of Europe's deadliest attacks, and ease some of the pressure and goalscoring burden resting on the shoulders of the prolific Ronaldo.
Off it, however, he may not have quite the star quality to convince Perez to part with €63m this summer.
Ben Hayward, Spanish football writer