By
Matt Scott
It is here! The end of the transfer window is nigh and after a month of purchasing and posturing the time for talk has shrunk and action must be taken.
As the most bonkers day in the footballing calendar kicks into gear,
Goal.com
predicts what could happen in the next few hours.
1 -
Arsenal release a statement early in the day promising big news to be announced in a press conference. As journalists gather to hear what Arsene Wenger has to say, they are left disappointed as the Frenchman reveals his delight at Abou Diaby's return to fitness after a day off with the sniffles. He hails the midfielder as being "like a new signing". Gunners fans everywhere tear their hair out.
2 -
After continuously claiming his side will need to show "fight" to beat the drop this season, Paul Lambert signs David Haye, Hulk Hogan and Joey Barton on short-term deals at Aston Villa.
3 -
The unwashed and unemployed of each Premier League populace show up to gurn behind some hapless spiv sent out by
Sky Sports
to freeze himself half to death in the name of news.
4 -
Alan Pardew and Mike Ashley discuss whether they have taken things a bit
too
far as Dawn French is signed on a seven-year deal as entertainment director at Newcastle.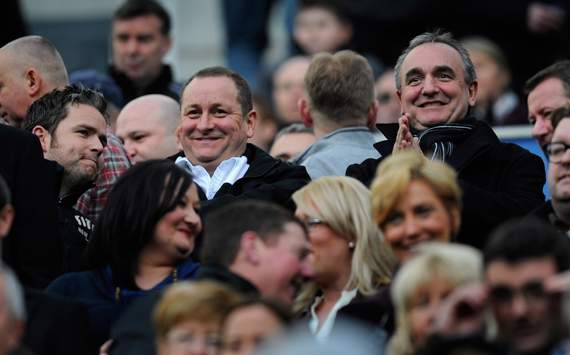 5 -
Orchestral music swells as Peter Crouch and Harry Redknapp run across a field of flowers in slow motion, into each other's arms once again.
6 -
After Chelsea accept a bid from Liverpool, a delighted Fernando Torres speeds purposefully towards Heathrow before missing his flight, with the Reds withdrawing their offer as time runs out in the window.
7 -
Roberto Mancini looks around, sees nobody nearby and scurries into his office and opens a secret vault containing a transfer budget he has been siphoning away in case of desperate times. Panicked as it appears to have gone, he jumps as a light flicks on and Sheikh Mansour spins around in a chair with a furious look on his face. Mancini is hastily sacked.
8 -
As Frank Lampard hastily closes in on Chelsea's all-time goalscoring record. Roman Abramovich, desperate to prove a point, purchases Zenit St Petersburg and buys out Lampard's contract. Bobby Tambling's record is saved.
9 -
Mario Balotelli celebrates signing for AC Milan by stripping his shirt off to reveal an Inter jersey, while he honks Massimiliano Allegri's nose and pulls his underwear over his head. Balotelli is placed on the transfer list - prompting interest from Juventus.
10 -
Daniel Levy meets with Andre Villas-Boas. "Andre, I can bring one striker in before the deadline. I have deals agreed for Falcao, Leandro Damiao and Gonzalo Higuain, which one do you want?" Villas-Boas responds: "No, we don't need one. Ade will be back soon and besides, we have Clint Dempsey to fill in."
11 -
Tony Pulis completes his customary sweep of meat-heads that bigger Premier Clubs do not want by sealing late moves for Apostolos Vellios, Jake Livermore and Marc-Antoine Fortune.
12 -
After Sunderland fans' furious reception of Geordie striker Danny Graham on Tuesday night. Club officials make a huge
faux pas
by snapping up Jordi Gomez from Wigan.
13 -
Manchester United see a cheeky £6 million bid for Jack Wilshere dismissed by Arsenal. When asked to explain it, a smirking and giggling Sir Alex Ferguson mumbles: "I just got bored."
14 -
Kaka is spotted milling around London with his agent. Assuming he is in town to discuss a move to Chelsea or Arsenal, the Brazilian's face falls when Harry Redknapp meets him in a plush hotel reception to discuss terms.
TODAY'S BIGGEST

RUMOURS


BELHANDA TO MAN UTD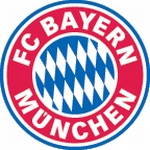 EVERTON WANT NEGREDO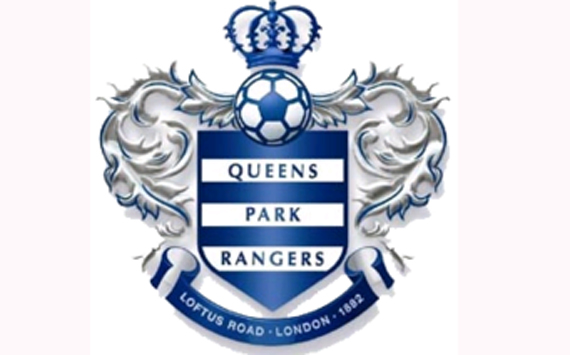 QPR TARGET SPURS TRIO

15 -
Absolutely desperate to sign a new left-back, Sam Allardyce goes back to his roots by signing Stuart Pearce on a short-term deal. Allardyce explains: "If he can give us some good service then I'll be happy. It worked with Okocha, Djorkaeff and Hierro, so don't write it off just yet."
16 -
As he drives away from London Colney, a piece of paper flutters out of David Beckham's car window. On closer inspection it has "To David, here's the guidelines on how to get noticed and hired by clubs with a brochure. All the best, MO."
17 -
Roman Abramovich suddenly wakes up from a nap and realises he has left Rafa Benitez with a shortage in midfield and hastily signs Michu for £50,000,001.
18 -
After a signing-on fee from Galatasaray does not reach his bank account, Didier Drogba storms out of the club and signs for Portsmouth, reportedly convinced by the club's long-term strategy.
19 -
Gary Hooper is discovered bound and gagged in a cupboard at Parkhead with a note clipped to his shirt that reads: "NOT TO BE REMOVED FROM HERE UNTIL FEB 2 - NL"
20 -
Goal.com
will bring you the biggest deals and reaction, first!
Follow Matt Scott on