By
Alex Hess
HARRY REDKNAPP: NOT A ******* WHEELER DEALER
ASK ALEX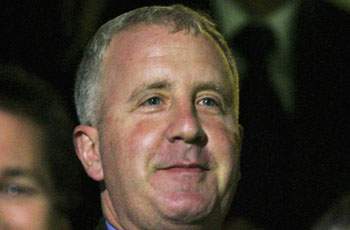 I'm in trouble. Apparently owning a Premier League football club isn't simply a matter of signing cheques and counting the days until you welcome you championship-winning superstars and their WAGs on board your diamond-studded yacht.

I should have known when that little scamp O'Neill spent 15 million of my hard-earned dollars on Marlon Harewood, Zat Knight and Nigel Reo-Coker never to trust another manager with my cash, but rest assured, having seen how the Darren Bent transfer has worked out, I will certainly not be doing it again. No more benevolence from Mr Randy.

From now on, Mr Lambert will have to work with what he has, which is: a bunch of terrified, blubbering kids, and Christian Benteke. And if he doesn't like it, he should blame that two-faced runaway, O'Neill. I might need some help soon, though – I'm beginning to suspect that my tactic of 'deploying an inexperienced but ultimately fairly blameless manager on the frontline as a means of deflecting criticism' is beginning to wear thin…


- Randy, 50, Birmingham
Good afternoon, dear readers, and welcome back for another dose of scrupulous forensic analysis of the goings on in this month's ever-thrilling transfer window.
Today, you will be astonished to hear, MTW will be taking something of a surprising and unanticipated turn. This afternoon's edition will be concentrating on an individual with whom we rarely, if indeed ever, associate the business of transfers. A man who is upstanding enough to want no involvement in the uncouth business of acquiring and relinquishing playing staff.
He is a manager who sees his natural home as the bibs-and-cones world of the training pitch as opposed to the agent-infested swamp that is the modern-day transfer market; a manager whose countless successes are the fruit of hours upon hours of instilling rigorous and nuanced tactical instructions, as opposed to being founded on the vulgar, shallow business of buying and selling.
He is a man who would never be caught dead wheeling, let alone dealing. He's a football manager, and only a football manager. He is, of course, Mr Henry James Redknapp.
But, wait! Allow me to stop right there, readers, and revise the above assessment! For MTW has just been halted, mid-flow, and reliably informed that Mr Redknapp is in fact rather more ubiquitous with the transfer window than he may like to think! Who would have thought!
With that in mind, then, let's take a quick look at a few of the snippets that loveable old 'Arry – a man ever-quick to disassociate himself with any form of player-trading – has provided us with over the past few weeks, and indeed what we can reasonably expect from him before February 1st...
December 22: "There's an awful lot of players at this club earning far too much money for what they are; far, far, far too much money for their ability and what they give to the club. I don't want to spend the owners' money really. I don't want to see them have their pants taken down like they have in the past."
(Owners' money spent so far this month: £8million.)
January 25: "It's difficult. Odemwingie belongs to West Brom, so I don't want to talk about that player."
Ahh, the behind-closed-doors approach. The best, most respectable, and most dignified method of conducting one's business. A noble policy.
January 28: "We made an enquiry [about Odemwingie]. The enquiry leaked out and obviously the player decided he wanted to come to London and that's how it has worked out. I think too many people get involved in Twitter."
January 29: "As much as [Odemwingie] wants to come or doesn't, I wouldn't be paying [more than he is worth]. There is a value I think he is worth and I would be saying don't pay any more for him.'
Oh.
January 29: "This transfer window, I have never seen anything like it. Every agent seems to be trying to screw each other. It's a bit like ice-cream sellers! Someone has nicked their pitch in Glasgow! Someone's going to shoot them or something! It's unreal, unbelievable. They're all fighting for big money - that's the problem."
Hmmm. Casual Glaswegiophobia aside, then, MTW has made the shocking discovery, upon rigorous inspection, that Redknapp is perhaps not quite the transfer-shunner that some would have you believe.
Indeed, not only is Redknapp strappingly forthright when discussing his club's transfer dealings, but - as you will gather if you read between the lines - he is not at all shy of pointing out where QPR's flaws and past mistakes lie. Clue: not with him. Getting his excuses in early, you say? Refreshing honesty, I counter.
So, if QPR end up in the bottom three at the season's end, you know who to blame, chaps. That's right, football agents, for being greedy, like ice cream sellers. And QPR's owners, for being gullible. And the players, for being rubbish. And
Juande Ramos, for leaving Redknapp with two points from eight games
Mark Hughes, for buying crummy players. And, umm, Twitter. Just not Harry Redknapp. No, sirree.
Things to look out for over the next two days:
Redknapp driving into the training ground hanging out of his car window, desperately searching for an interviewer.
Persistent denials of any potential transfer activity at his club on deadline day.
A frenzied deadline day recruitment binge, bringing in Peter Crouch, Jermain Defoe, Sulley Muntari, Sol Campbell, Freddie Kanoute and Kanu.
WHAT THEY REALLY MEANT
TODAY'S BIGGEST

RUMOURS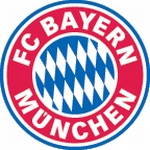 Bayern want Suarez


Chelsea in for Butland




Pogatetz set for West Ham

Karim Benzema
: "We do not have a bad relationship with the coach."
Decoded: "Mourinho will be gone by the end of the week. Yesterday, Ramos and Casillas stole his packed lunch and flushed his head down the toilet, and today Xabi repeatedly whispered: 'Rafa's coming' into the boss' ear until he broke down in tears. Those three will be the end of him."
Lewis Holtby:
"As soon as I saw the facilities, the crowd and spoke to Andre I just knew I wanted to be here."
Decoded: "I've always wanted to play regularly in the Premier League, and given that my main competition for a starting place at Spurs will be Gylfi Sigurdsson, I'd be insane to turn down this chance."
Follow Alex Hess on