As imagined by
Matt Scott
ASHLEY COLE'S NEW DEAL REVEALED!
It took a painstaking evening's sneaking around Cobham, and
MTW
may well end up going back to Strangeways for this, but welcome to the scoop of the century, a copy of Ashley Cole's new contract with Chelsea!
Strap yourselves in and enjoy the ride as we take you into the murky world of football contracts!


This agreement is made and takes effect on 22/01/2013 between Chelsea Football Club, hereafter called "Company", and Ashley Cole, hereafter called "Employee".
MATT'S MAILBAG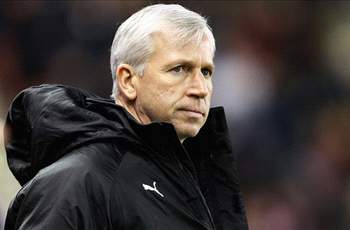 'Allo monsieur. I am just writing to let you know zat I 'ave finally... 'ow you say?... cracked ze marche. I 'ave decided to completely revolutionise what used to be 'Newcastle' and for ze next season, zey will be known as 'Nouveauchateau'. Zere is no room for ze likes of Coloccini and Krul, unless zey learn Francais, but I will keep Steven Taylor as 'is accent is so strong zat he may well be speaking Francais and I just don't know ze dialect yet.


- Alain, 51, Tyne and Wear
1. The Employee has hereby agreed to the terms offered by the Company, which have been thrashed out over a bizarrely lengthy period of about eight months.2. During the Employee's employment the Company will ensure:A. Ryan Bertrand is continually buried in the reserves and only used sparingly in a left-wing role that he is clearly uncomfortable with.B. Payments to Sky Sports in return for their pundits continuously claiming I am the greatest player in my position, despite Jordi Alba being loads better, are maintained.C. A nationwide campaign is launched to stop people calling her 'Cheryl Cole'. She didn't like it so I lumped it and I'm sick of being associated with the ungrateful little so-and-so.3. For services rendered by the Employee, the Company shall pay him/her as follows:A. The annual sum of £a not-so-small fortune, calculated as follows:B. A weekly wage that is outrageously distorted with the average working man's salary.C. Bonuses for doing nothing more than wearing a certain company's t-shirt, socks and football boots.4. This agreement is an employment-at-will agreement. The Company may, at any time, with or without cause, discharge the Employee by giving him/her written notice of such discharge, but probably won't, even if... for example... Employee shoots a work experience member of staff on company premises.5. This agreement constitutes the entire agreement between Company and Employee.In witness to their agreement to these terms, Company's representative and Employee affix their signatures below:
R ABRAMOVICH
A COLE
TODAY'S BIGGEST

RUMOURS

Garay to replace Rio

Abramovich eyes Spalletti



Arsenal in for Julio Cesar

WHAT THEY REALLY MEANT
Michael Owen
:
"It is now just a question of me doing well, training well and then taking the chance in the team when it comes along. Hopefully, the second half of the season can be a lot better for me."
Decoded: "I am BACK... YOU KNOW IT!"
Fali Ramadani

(Marko Marin's agent)
:
"Marko wants more playing time but we understand that at a major club like Chelsea there will always be serious competition for places."
Decoded: "It turns out Marko isn't as good as Eden Hazard. Who knew?"
Sam Allardyce on Robin van Persie
:
"Everybody says it's great business in terms of his age but it's not really great business for Arsene Wenger when he can't replace the goals that he's lost.
"
Decoded: "Heeeere fishy, fishy, fishy."
Massimiliano Allegri
:
"I would obviously be satisfied if Drogba were to join Milan, just as I would be happy if any other champions would sign for Milan. The bigger the player, the better for the team
."
Decoded: "I will genuinely have anyone. They can't be worse than bloody Bojan."
Follow Matt Scott on