By
Matt Scott
SNEIJDER (EVENTUALLY) JUMPS INTO BED WITH GALATASARAY
It took several dates, a filled-out Nandos reward card, a weekend trip to a day spa and several glasses of vodka and lemonade - but Galatasaray have finally convinced Wesley Sneijder to shack up with them.
Sneijder used to have the strongest, most attractive suitors batting their eyelashes and bank accounts at him, but recent years have seen his stock fall and after a messy break-up with Inter, it was time for Wes to find a new partner.
MATT'S MAILBAG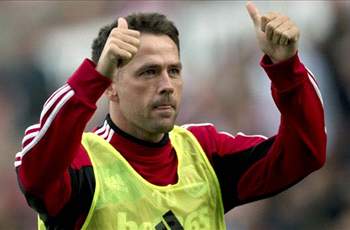 I SCORED! HAHAHAHA! I'D COMPLETELY FORGOTTEN HOW GOOD THIS FEELS. A-LEAGUE?! MOVING TO THE A-LEAGUE AM I?! NOT ANY MORE! I'M NOT A GOALSCORER - I. AM. GOALS. YOU THOUGHT I'D NEVER SCORE IN THE PREMIER LEAGUE EVER AGAIN? WELL STICK THIS UP YOUR JUMPER!


- Michael, 33, Cheshire
Gala had always loved Wes and immediately started texting sweet nothings like: "Hey, hope you're okay, fancy going out some time to take your mind off all of this? :)"
Wes obliged. Keen not to become stuck in an unbreakable dry spell he let Gala take him out and show him a good time.
Things escalated quickly and Gala threw all caution to the wind, proposing to Wes with a promise of regular first-team football, a chance to win domestic titles, runs in the Champions League and roughly £3 million a year.
That was all well and good, but Wes pined for the glamour that once was.
He'd shacked up with Inter when they really were a trophy to put on your arm.
"
I'm still in my prime
," he thought. "
Inter might be in need of a serious face lift, but surely I'm a catch for someone better than Gala. Sure they're nice and they can promise me a lot, but where's the danger?
"
The playmaker was mulling things over in the Premier League saloon, hoping to catch someone's eye when, as if by magic, Wes' prayers were answered.
Liverpool shambled through the door. Once an absolute stunner, Pool had become a bit bloated recently after years of reckless indulgence.
However, having entered the B. Rodgers rehabilitation clinic for mis-spent fortunes, things were looking up. Sure they still needed touching up here and there, but Wes felt he was the man to bring the best out of the wheezing wreck.
Pool and Wes went out, had a laugh, had a great time. But then he thought back to Gala, how they were there for him first when he was in need.
"I'm sorry Pool," he interrupted during a particularly fiery round of Pants-off Pictionary. "I can't do this, it's just not fair."
Pool looked longingly out the window as Wes stood outside, tapped a number into his phone and reluctantly said: "Gala baby, you're the one for me."
We can only hope that Wes can keep his sights on what's right for Gala. It would be awful if, in the passionate throes of an Istanbul derby, he absent-mindedly starts humming 'You'll Never Walk Alone'.
Gala can never know the truth.
TODAY'S BIGGEST

RUMOURS

De Gea put up for sale by Sir Alex

Guardiola wants Suarez at Bayern



Lyon offer Gourcuff to Arsenal

WHAT THEY REALLY MEANTMassimiliano Allegri
: "It is difficult to speculate on the percentage for Kaka, but as a coach I look at this issue with great interest."
Decoded: "Obviously, we have absolutely no money, we're trying to pay him in
gelato
. Our squad is absolutely rubbish so I am praying that Silvio Berlusconi somehow
bunga-bungas
him here."
Jonathan de Guzman
: "I am happy here so we will see what happens. It is going well, I have scored six goals so I'm a happy camper. If there is an opportunity I would really love to stay. I am very happy here. It's a great group, not just the players, but the guys around the place, the staff and the fans."
Decoded: "Don't make me go back to Villarreal. PLEASE. They're pants nowadays."
Harry Redknapp
: "Remy's movement is good, he's quick and he'll score goals for us I'm sure. I fancy him and Zamora together. I've got to find a way of playing them two, and then Adel Taarabt as well. It will give us a bit of attacking threat. Taarabt could play in a diamond, in behind."
Decoded: "Bloody hell, I've got so many attackers! What am I going to do?!"
Lionel Messi
: "It's crazy that I'm compared to athletes like Michael Jordan, Usain Bolt or Muhammad Ali."
Decoded: "None of them have even scored ONE goal in a calendar year. Don't insult me."
Follow Matt Scott on