As imagined by
Alex Hess
ALAN PARDEW WRITES TO HIS SKIPPER
ASK ALEX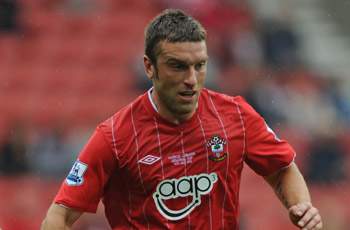 I can't believe they've let the boss go - two consecutive promotions and he still can't keep his job. This has got to be the most ludicrous sacking of a manager in, well, at least two months.

I for one can't believe that someone who thinks it's worthwhile to invest millions of hard-earned pounds into a top-flight football club would make such irrational and senseless decisions with regards to management.

Poor Nigel. Turns out the fella whose verdict counted most in his life was Nicola Cortese, not the guy staring back from the glass.


- Rickie, 30, Southampton
Oh Captain, my Captain,
Fabricio, while I fully understand your wish to move back to Argentina, I would be neglecting my duty if I did not try to inspire a change of mind. Here goes…
Now, I know that things aren't going all that well for us right now at
The Sports Direct Arena

Sports Direct.com@St James Park
St. James' Park, but you must bear in mind that this is a club run by sensible people with a clear long-term vision.
The owner, you see, is a very wise man indeed. You may think that all he does is sit in his office in day, downing non-alcoholic lager at ever-faster rates and cackling to himself about how he has single-handedly rendered the words 'fit' and 'proper' devoid of all meaning, but let me tell you, Collo: whether it's flogging Kangol trackie bottoms or running a Premier League football club, Big Mike knows what he's doing.
I have to admit, I wasn't completely convinced myself until the summer, but when he finally put his full faith in SuperPards and offered me a real, proper contract, I was left with no doubt that this is a man who knows how to do his job. The next seven and a half years are going to be gloriously fruitful, Collo, and not just for my bank balance. This club is going places. All the way to the lower-mid section of the division, to be precise.
Plus, the arrival of Mathieu Debuchy is yet another stitch on the tapestry of SuperPards' French Revolution, which I'm sure you'll agree has been working majestically well so far. (Just don't mention Sylvain Marveaux. Or Gabriel Obertan. Or Yohan Cabaye's alarming loss of interest.)
And while the weather's probably a tad better over in Santa Fe, the Newcastle populace more than compensate for the lack of sun up here – I mean, you must miss the blazing Argentinian sun that little bit less when everywhere you look, the locals are sporting bright orange tans, right?
And, Collo, have some compassion for the situation you'd be leaving me in. If you think things are bad now, without you at centre back we'd be left with Steven Taylor as our defensive lynchpin, clutching his torso as if sniped from the stands each time a mistake is made! And while we all love James Perch, we only really love him in that patronising sort of way because he's not actually very good. And Mike Williamson's defending, to be honest with you, is as dubious as his haircut.
Your haircut, though, Collo, is a different matter. It's a thing of beauty. Part Medusa-homage, part '80s perm, it somehow deeply reinforces your masculinity whilst simultaneously looking as if it belongs on a 'Sex and the City' protagonist. I don't know how you pull it off, but I hold my hands up to you. It's a hell of a feat.
And, on the subject of your hair, Collo, it's not just the fans who would be let down by you leaving, but an entire commercial enterprise. At the moment, Geordies, Evertonians and west Londoners are literally the only three demographics standing in the way of the collapse of the British novelty wig industry. Your departure could strike a fatal blow to this proud profession.
Think of the people, Collo.
Yours,
Alan
TODAY'S BIGGEST

RUMOURS


Man Utd want Garay


Klopp would snub Chelsea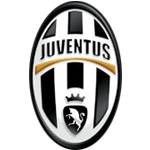 Llorente close to Juve move

WHAT THEY REALLY
MEANTJack Wilshere
: "For any young midfielder Steven Gerrard is someone to base your game on and try to be like him."
Decoded: "Gerrard is the player I want to emulate. If I can be part of half as many inexplicably dreadful World Cup campaigns, or send half as many 40-yard passes sailing into the crowd, I'll have had a fine career."
Roberto Mancini
: "I didn't have any problem with [speculation that Pep Guardiola would be taking over at Manchester City]"
Decoded: "Until Wednesday, I'd not had a proper night's sleep in months. Night after night, I would awaken from horrific nightmares featuring skinny ties, fitted suits and diminutive midfielders. The last two nights, though, I have slept like a baby, dreaming blissfully of blank chequebooks and dysfunctional three-man back lines."
Jermain Defoe
: "Hopefully we can get the three points [against Manchester United on Sunday] - and we're more than good enough to do that with the players we've got here."
Decoded: "Let's not kid ourselves, Robin van Persie might be playing against William Gallas, and I don't expect to be let out of Nemanja Vidic's pocket until well into Sunday night. Get your money on an away win, people."
Follow Alex Hess on