ANALYSIS
By Alex Young
The January transfer window is often approached with caution. It is looked at, by some, as an unwise time to purchase players due to the selling club's reluctance to lose talent - be it key or back-up - midway through a season and their own struggles to then replace that squad member. This drives the price up, thus value for money is almost always unlikely.
Looking at this current window, relegation-threatened QPR look to be the busiest Premier League team during January. Heading into the month, Djibril Cisse's £4 million move, ironically completed during the previous mid-season window, was the club's record transfer fee. However, the Rs are expect to better that single-transfer outlay twice with the already-attained £8m capture of Loic Remy and the £6.2m-rated Yann M'Vila.
According to BBC Sport, over the previous five seasons, teams occupying spots between 15th and 18th in the Premier League account for four of the seven most-active teams during the January transfer window - signalling the importantance of avoiding relegation to both finances and stature. Interestingly, though the bottom-of-the-table team are historically the third-lowest spenders over the past five years.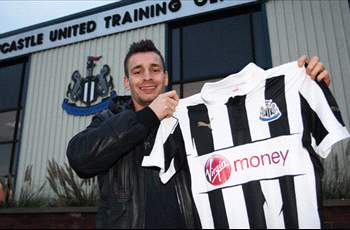 "The 2013 January transfer window is likely to be greater than 2012's £60m, but short of £225m from 2011" - Deloitte

Accountancy firm Deloitte are expecting the 2013 window to better last year's £60m total outlay on transfer during January, but expenditure will come nowhere near the all-time high of £225m in 2011.
"The 2013 January transfer window is likely to be greater than 2012's £60m, but short of £225m from 2011," Deloitte told Goal.com.
"[Deloitte] roughly estimate the spend at between £60-100m."
So why was spending down nearly 75 per cent from 2011 to 2012, and why are experts expecting a similarly low outlay this year?
The recently installed Financial Fair Play (FFP) regulations are the obvious answer. The final transfer window ahead of the Uefa-sanctioned rules coincided with that figure of £225m - which included the deadline-day deals of Andy Carroll and Luis Suarez to Liverpool and David Luis and Fernando Torres to Chelsea for a combined £137m.
The crux of the FFP is to stop clubs spending out of their means as a fast-track route to on-field success and an increased global recognition - which supplies its own financial rewards - such as the likes of Chelsea and Manchester City have done in recent years. Fines for failing to comply with these regulations could potentially lead to bans for European competition which, again, also provides increased global exposure and significant financial windfalls.
So, you can understand why, to date, this window has seen just one transfer of over £10m, with Liverpool acquiring Daniel Sturridge from Chelsea for £12m.
In addition to Sturridge and Remy, only two other deals of significant value have been completed; Demba Ba's £7m move to Chelsea and Newcastle recruiting Mathieu Debuchy for around £5m. Tottenham have secured the signature of Schalke star Lewis Holtby, but only on a Bosman agreement for the end of the season. However, following an injury to holding midfielder Sandro, the north London outfit are now assessing a knockdown £1.6m move to secure the 22-year-old this month. Otherwise, the window has been littered with free transfers and loans.
There is, though, other business strongly believed to be edging towards completion during the final two weeks of the window with Arsenal and favourites Manchester United tracking Crystal Palace starlet Wilfried Zaha in a possible £12m move - though the Championship side are insisting on an immediate loan back to Selhurst Park until the end of the campaign. However, it is worth noting that 12-time Premier League champions United are notoriously quiet during January and are credibly linked with little else.
Chelsea - who are tracking Everton star Marouane Fellaini - and City, who are keen on both Isco of Malaga, new director of football Txiki Begiristain's top target Betis' Benat and long-term target Edinson Cavani along with Arsenal boss Arsene Wenger, have been two of the most active teams since the window was established in 2003.
TV MONEY HARMING BIG CLUBS Arsene Wenger says small clubs can now afford the best players

While Liverpool, who are also dependable to delve into the January transfer window are weighing up a move to sign Inter outcast Wesley Sneijder and continue to be linked with attempts to bring Blackpool's Tom Ince back to Anfield. However, Ince's arrival may not spark an upturn in form that Liverpool need to satisfy manager Brendan Rodgers' ambitions of Champions League qualification. Looking at past examples, a team needs a player to hit the ground running rather than one with potential to have the desired effect.
Arguably the most successful January transfer in recent seasons, if not ever, was Newcastle's capture of striker Papiss Cisse 12 months ago. A return of 13 goals in 14 appearances gave an already impressive campaign enough of a boost to put the north-east club within touching distance of an unlikely Champions League qualification spot - lifting them from seventh place to fifth.
But for every success story, there are plenty of failures - namely Chelsea's previously mentioned £50m signing of Torres, who notched just once before the end of the season, and Liverpool's £35m acquisition of Carroll, who netted just twice in the league.
But, the only real way of seeing if these deals come off and if they turn out to be successful is, of course, patience.
In January 2004, Wenger broke Arsenal's transfer record with the signing of Jose Antonio Reyes to test the likes of Freddie Ljungberg, Robert Pires and Dennis Bergkamp for a first-team berth. While by no means a complete unknown, Reyes' arrival was seen as a gamble to some. However, in the end, Arsenal went unbeaten, leapfrogged Manchester United and won the Premier League title.
With City currently trailing United by seven points, could Roberto Mancini conjure similar transfer window magic and seal a second consecutive title triumph? Has Arsene Wenger got another trick up his sleeve to guarantee a Champions League spot? And how will fellow relegation strugglers Reading, Aston Villa, Wigan, Newcastle and Southampton react to QPR's activity?
Only time will tell.
Follow Alex Young on