As imagined by Alex Hess

ZAHA SUMMONS WENGER AND FERGUSON
ARSENE WENGER and SIR ALEX FERGUSON sit apart in a waiting room, avoiding each other's eye contact. Sir Alex absent-mindedly flicks through a feature on hairdryers in a three-year old copy of 'House and Home', while Wenger plays with the zip of his long, long jacket. Eventually, a phone rings and a SECRETARY answers it.
Secretary:
Mr Zaha will see you now.
The two men go through a large glass door and into a large, corporate-style boardroom. Sitting across from them, on the other side of a long glass table, sits WILFRIED ZAHA.
ASK ALEX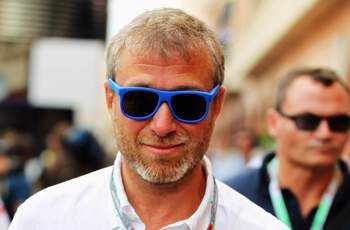 It is the worst day of my life. The person I long for has turned me down. I was certain that I had lured him with my enticing grin, infinite wads of cash and the promise of sultry blonde forwards for him to use as he pleases. But alas, he has chosen someone else over me, citing absurd reasons like "sustainable business model" and "exemplary youth policy". Now I'm stuck in an unfulfilling marriage with a middle-aged second-choice suitor, like Alan Rickman in Love Actually.

He was so handsome, so stylish. I though I had won him over with my cool new sunglasses but they clearly weren't quite enough. My heart is shattered.


- Roman, 46, west London
WZ:
Take a seat, gentlemen.
They sit. Ferguson takes his jacket off, Wenger leaves his on.
AW:
The zip's stuck. I can't get it off. Sorry.
WZ:
Not to worry. Right, listen. The reason I invited you both here was so the three of us could meet in person to discuss who my next employers should be. I have whittled my suitors down to you two and, by the end of the meeting, one of you will have a brand new apprentice - me - while the other will be sent home. Get it?
Wenger and Sir Alex nod earnestly.
WZ:
Right, you first, Fergie. Exactly why should I join your club? And don't muck me about, alright?
SAF:
Well, firstly, Lord Zaha, you have no idea how much this opportunity would mean to me. I desperately want you to sign for Manchester United and I will absolutely not let you down if you choose me. You'll also be joining the biggest club in the country and the top side in the division at the moment. We have a fantastic record in the transfer market and you'll be playing with fantastic players, like Wayne Rooney and Robin van Persie, and legends of the game like Ryan Giggs and Paul Scholes. We've got a great history and I'd love for you to become a part of United's future, Lord Zaha.
WZ:
Hmm. Proud, determined, successful – I like it. In fact, I think you might even remind me a little bit of myself.
SAF:
(Blushing)
That's very kind, Lord Zaha, thank you.
WZ:
(Impatiently)
Yeah, yeah, alright. But tell me this: you spoke about your transfer record but you conveniently forgot to mention that you spent £30 million on that Bulgarian who you then decided was no good and nearly £8m on Bebe. BEBE, for God's sake! Is that the sort of business acumen that you think is going to impress me?
SAF:
Those were mistakes, Lord Zaha. I've learned from them and it won't happen again.
WZ:
Well, they were big mistakes. Costly mistakes. I will not stand for those sort of errors if I join your club and I hope you understand that. You also didn't make mention of the fact that I might struggle to get into your team. You already have Nani, Antonio Valencia, Ashley Young, Shinji Kagawa...
SAF:
Well, to be honest, I've had enough of Nani – he has a statue of himself in his house and I genuinely reckon it would be more useful out on the wing than the man himself. It would shank fewer crosses, at least. Young will soon be quitting football altogether in order to star in a new TV show called 'Marlo' – it's a spin-off from 'The Wire' - and Valencia appears to have used up his lifetime's supply of talent over the last three seasons – I reckon he's finished.
WZ:
Okay, interesting. Now, Arsene, tell me: why should I sign for Arsenal?
AW:
Well, we have a fantastic project going. Maybe the most important thing for you is that, because we already have Andrey rshavin, Gervinho, Theo Walcott and 'John Arne' Podolski all in and around the first team, you are likely to be one of the best attackers at the club straight away!
WZ:
I like it. What about trophies?
AW:
Not so many of them, unfortunately. But don't worry too much about that – they've been pretty tough to come by since the sport became a billionaire's game, so we have to construct a sensible business model in order to compete for trophies. And I should be honest: what I really mean by "trophies" is "fourth place", which is as good as a trophy. In fact, they should really start awarding a trophy for it. But, anyway, it's not my fault. It's all these rich owners. What can I do?
WF:
Look, Arsene, all I can hear you doing is blaming everyone else and I've got a big problem with that.
TODAY'S BIGGEST

RUMOURS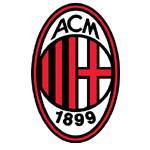 Milan eye Spurs' Gomes


Malouda could be jettisoned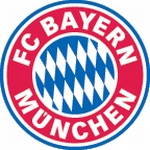 Neymar to Bayern with Pep?

AW:
Sorry, Lord Zaha. On another subject, we have the best youth policy in the country. In fact, in the last few years, we've brought through young players like Cesc Fabregas, Van Persie, Samir Nasri, Gael Clichy, Alex Song. Look at how well they've come on.
WZ:
So you're saying that if I come to Arsenal, I'll develop my talents promptly and almost definitely end up playing a central role in a much better, obscenely successful team once I start to hit my prime?
AW:
Well, I guess...
WZ:
Sold. Arsenal it is. Mr Ferguson, you're fired.
SAF:
(Dejectedly)
Thank you for this wonderful opportunity, Lord Zaha.
Wenger removes a notebook from his pocket, opens it, and writes '

WZ: SELL FOR PROFIT

' in red pen. He smiles triumphantly.
WHAT THEY REALLY
MEANTArsene Wenger
: "Edinson Cavani is a player that I like. What is for sure is that he costs a lot of money."
Decoded: "The club's last pennies have just been spent surrendering 90 grand a week to Theo Walcott, plus a lifetime's supply of strawberry laces. Forget it."
Sir Alex Ferguson
: "I don't go along with the idea we have become a one-man team."
Decoded: "I can't believe I'm getting away with my team missing an entire central midfield. Hilarious. Thank Christ for RVP."
Roberto Martinez
: "I don't think [Luciano Becchio was at our last fixture]. If he was, I didn't know about it."
Decoded: "Becchio is on his way. With the recent employment of Emile Heskey, Conor Sammon, Jason Scotland and Franco Di Santo, Wigan boast a proud tradition of offering Championship-standard strikers the opportunity to thrash around out of their depth and we will be looking to continue that with Luciano."
Follow Alex Hess on