Top flight clubs could have had a different look to them after the summer transfer window. Goal.com look at the deals that almost happened and how things could have turned out
ANALYSIS
By
Chris Myson
Transfer windows tend to be remembered for the dramatic moves that take place in the closing days before the deadline but behind the scenes there are always many more deals which go to the brink before ultimately falling through.
Sometimes the club will back out after making progress with another, preferred target while on other occasions the players will opt for an alternative offer.
Finances to fund the transfer fee or negotiations over personal terms can often break down at the vital moment too, as intense discussions reach a frenetic conclusion.
We still have all that to look forward to in the final days of this January window, which is yet to take off despite significant speculation surrounding the activity of Premier League clubs.
In the summer we saw a number of high-profile chases from English top-flight clubs for some of the continent's top talent. Sometimes they missed out to domestic rivals, while on other occasions they were trumped by clubs abroad.
Goal.com
reviews the most high-profile of these and looks at just how different the 2012-13 season could have been for the players and clubs involved if only certain deals had just got over the finishing line.
Robin van Persie - Manchester City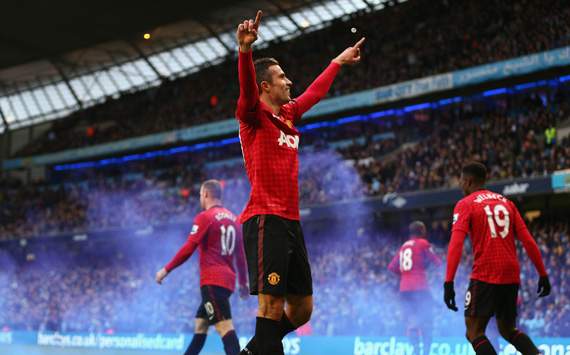 With Robin van Persie's contract situation at Arsenal uncertain, the Dutchman was subject of a
three-way tug-of-war
in the summer between Juventus, Manchester City and Manchester United, which the Red Devils eventually won.
Since then, Sir Alex Ferguson's investment in the striker has been hugely justified. He has already scored 21 goals in 27 games in all competitions and United are enjoying a seven-point lead over the champions at the top of the Premier League table.
City, on the other hand, have seen their summer transfer dealings criticised and there was public tension between Roberto Mancini and Brian Marwood over the club's recruitment policy.
Mancini has admitted
Van Persie is currently the difference between the two sides
, while the player's ex-manager Arsene Wenger says he could be the decisive factor in the title race.
Verdict
Quite simply, United will be very pleased they followed through their interest in Van Persie and managed to secure him in the summer while City will be frustrated they did not see the deal through.
The Dutchman could well prove to have been the difference in the title race come May, particularly with City's summer signings generally failing to make an impact. Van Persie has already fired United to a lead at the top, as well as netting the winner in the Manchester derby.
Making such a big investment on an aging, injury-prone player may have been a gamble for Sir Alex but it has certainly paid off, while Mancini is struggling to get the best out his attackers this season, still enduring the same old headaches over Mario Balotelli.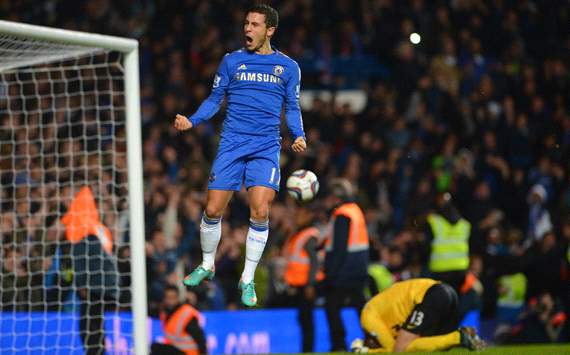 Chelsea eventually won the race to sign Eden Hazard from Lille in the summer, with Manchester City and Manchester United also in the race to sign him.
Arsenal had perhaps been his longest-term admirers though, and
Arsene Wenger has since confirmed
the Gunners were also in the hunt for the player's signature in the summer.
Hazard made an explosive start at Stamford Bridge, bursting onto the Premier League scene with a string of early goals and assists. Since then his form has been mixed as the Blues endure an up-and-down spell both on and off the pitch, although he netted with a stunning strike against Stoke City at the weekend.
Verdict
Hazard is still adjusting to the Premier League but, at just 22, is already making an impact and will surely go on to become one of the division's biggest stars.
The huge outlay on transfer fee and wages would not have tied in with Arsenal's general policy in the market, but they have gone on to make another mixed start to a season in 2012-13.
Looking at Hazard as a long-term investment, the expenditure looks like it will be worth it at Chelsea and for Arsenal fans, it is yet another star who got away. Wenger often says he is prepared to break the bank if a player of true quality comes along, but he did not with Hazard.
Clint Dempsey - Liverpool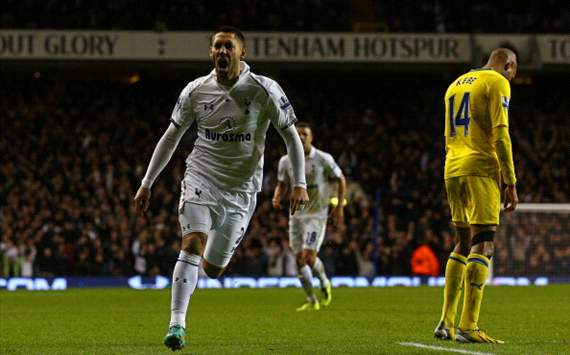 One of the biggest stories of transfer deadline day in January was Clint Dempsey, who had been seemingly destined to join Liverpool from Fulham for much of the summer.
In the end, Tottenham made a late move to sign the attacker and won the race to secure him as the Reds
failed to stump up the additional £2 million
that would have been required to meet Fulham's demands.
Spurs currently sit nine points clear of Liverpool in the Premier League table and Dempsey has made a solid if not spectacular start to life at White Hart Lane, scoring six times so far this season.
Verdict
It is clear that Liverpool needed Dempsey more than Tottenham and their unwillingness to pay the small extra cash required to seal his signature was one of many errors made by the club's owners in the summer.
Dempsey has been decent for Spurs. He is a reliable performer and his versatility - being able to play on either wing, as a central attacking midfielder or as a striker, makes him invaluable first-team player. He was definitely worth signing.
But Liverpool have suffered badly in the first half of the season and have been hugely over-reliant on Luis Suarez in atttack. They now have Daniel Sturridge, which will improve things, but they must learn the lessons from their failed pursuit of Dempsey, a saga that undoubtedly cost them.
Mousa Dembele - Manchester United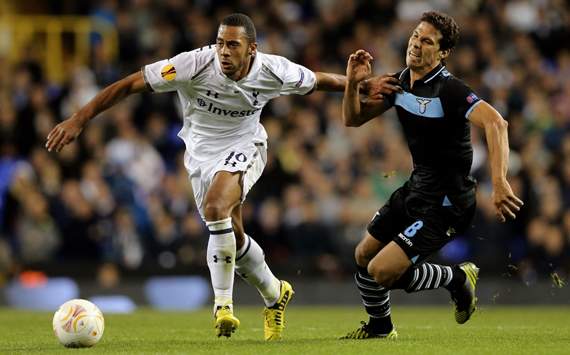 It was Tottenham who won the race to sign Mousa Dembele from Fulham for around £15 million in the summer, but not before they had
beaten off competition from Manchester United
for the player's signature.
The playmaker has become an important asset in the Spurs side, establishing himself as a regular at the base of midfield alongside the more defensive-minded Sandro.
While he has not contributed a huge amount of goals or assists, his dribbling and neat passing have impressed the Tottenham faithful and he is regarded as one of the club's best players.
Verdict
The signing of Dembele has worked well for Tottenham and it was probably the right move for the player too. He has adjusted well to Andre Villas-Boas' style and is guaranteed to be a key player at White Hart Lane.
Manchester United's midfield continues to be a controversial talking point. The club's fans would have loved to bring in Dembele in the summer, but it did not materialise. They have signed Shinji Kagawa, who is yet to hit full stride, while Tom Cleverley is coming on well.
Therefore, it is arguable whether they need a midfield general type of player in the middle of the park - such as rumoured target Victor Wanyama - more than another creative option.
With finances tight and the expenditure made on Van Persie, missing out on Dembele may not have been the worst thing in the world, even if he would have added quality to the squad.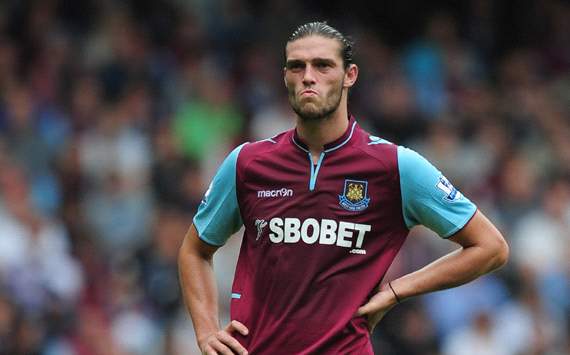 Brendan Rodgers tried to get rid of Andy Carroll for most of the summer and finally achieved that when he was loaned out to West Ham United, ending a lengthy transfer saga.
Former club Newcastle were
the other club who showed a serious interest
in bringing the big striker in during the summer, which would secured an emotional return to his former club for the £35m front-man.
Since, then, the Geordies have failed badly to match up to last season's impressive fifth-place finish, while Carroll has also struggled, failing to find any consistent form or fitness at West Ham.
Verdict
Carroll joining West Ham has been a disaster for just about everyone involved in the deal. Liverpool got him off the wage-bill, but his struggles mean their asset has depreciated further in value.
Sam Allardyce's side have not had the consistent goals or performances they would have hoped for while being saddled with his large pay packet.
Alan Pardew's men, meanwhile, are struggling in the bottom half of the table, with Papiss Cisse misfiring and top goalscorer Demba Ba now sold to Chelsea. They could have been boosted by bringing in former hero Carroll.
With the benefit of hindsight, it is easy to say it could have worked out far better had he sealed a permanent return to Newcastle, although many were advising that at the time too.
Joao Moutinho - Tottenham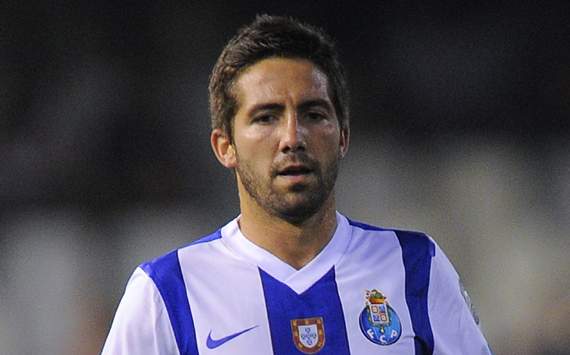 The biggest on-off transfer on the closing days of the summer transfer window surrounded whether or not Tottenham were going to be successful in their pursuit of midfielder Joao Moutinho from Porto.
Ultimately, Daniel Levy and Spurs were
unable to push through the deal
before the window slammed shut and the player remained in Portugal.
Tottenham have had a decent first half of the Premier League season, while Moutinho has continued to feature as a key player for Porto as they battle it out with Benfica for the domestic title and reach the last 16 of the Champions League.
Verdict

In the summer, Tottenham brought in the likes of Mousa Demebele, Hugo Lloris, Emmanuel Adebayor, Jan Vertonghen and Clint Dempsey. It was hardly an unsuccessful window, despite selling Luka Modric to Real Madrid.
The addition of Moutinho, though, would have been the icing on the cake and there will be undoubted regret that the club were just too late to seal his signing.
His all-round qualities would be a perfect addition to the club's midfield, particularly with Sandro now ruled out due to a serious knee injury.
The interest will be rekindled
either this month or in the summer.
In recent months, Porto have had continued use of one of their star players, but they are always willing to cash in on their key men for the right price and it is hard to see them being too resistant to a big-money Spurs offer. This is one failed deal that could still happen.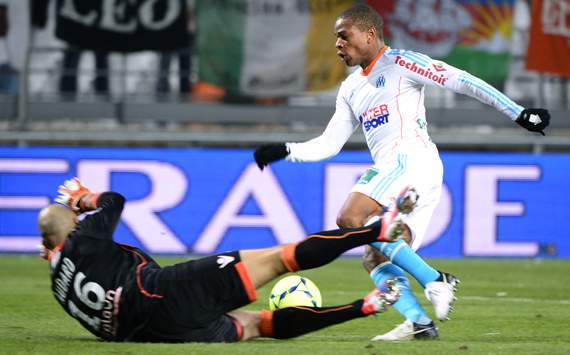 QPR have officially beaten Newcastle to
the shock signing of France striker Loic Remy
this month, bringing a long-time Premier League target to England.
In the summer, though, it was actually
Chelsea who had made a last-ditch approach to sign the Marseille man
, only to see the deal fall through because Daniel Sturridge refused a loan move to Liverpool with the aim of securing a permanent switch.
The Blues have relied almost solely on the inconsistent Fernando Torres in the striking position so far this season, until they signed Demba Ba to solve that problem early in this window. Remy has not been in favour for Marseille and had a difficult start to 2012-13.
Verdict
How different things could have been. In the first six months of the season, Chelsea could have done with Remy with the Blues stuck with no alternatives to Torres. Not having an extra attacking option has cost them in the early part of the season.
The striker himself will almost feel he should have moved to the Premier League sooner than he has done, as he could have secured a move to the Blues or Tottenham and not endured the difficult spell he had this year in Ligue 1.
Remy has now joined a club in the relegation zone, while the Blues have signed Ba, so things look to have ultimately worked out better for the men at Stamford Bridge. But that is not to say the move would have been a bad one.
Follow Chris Myson on