By
Alex Hess
LOIC REMY'S REASONS FOR JOINING QPR
1)
The manager
. After all, who wouldn't want to play under the lovable Henry James Redknapp? The man whose masterful transfer dealings brought Portsmouth fans their richest taste of glory in recent history (and, it turns out, for the foreseeable future). Sure, a slightly
laissez-faire
approach to wages meant that John Utaka was earning more than Cesc Fabregas but who cares about that - they won the FA Cup, for God's sake!
He's also a masterful man-manager, is Redknapp - the classic arm-round-the-shoulder-type - especially with strikers. Just ask
Darren Bent or Roman Pavlyuchenko
Peter Crouch or Jermain Defoe.
ASK ALEX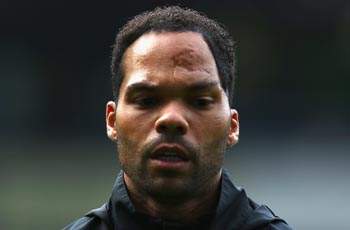 I don't understand – last season me and Vinny were so good together and now I am on the bench every week and my place is taken my some kid whose name I can't even pronounce! These foreigners, coming here, taking our jobs...

Samir and Scott, who often sit next to me, can't get enough of it – they say that it's the reason they came here, being paid silly money to do a pretend warm-up once or twice every match. But not me, I want to head away long balls like I was doing a year ago. What should I do?


- Joleon, 30, Manchester
2)
The owners
. Because, as we all know, there's no doubt that, once this particular ship is steadied, this is a club who are going places. Sure, they may have been little of the odd lavish outlay here, the odd extortionate contract there, but that was just to safely ensure that the club keep clear of relegation. And once that happens - which it definitely will - then the great players who they've signed will really start to come into their own, and the ever-increasing piles of debt will be quickly paid off by the Champions League money. Which brings us to...
3)
The transfer policy
. QPR have shown some real ambition in the transfer market of late. Not only
have they brought in players who have won the highest honours - Djbril Cisse and Jose Bosingwa have both won the Champions League! And people say they haven't justified their wages! - but they've also added real depth to their squad, which it why it was so sensible to bring in both Julio Cesar and Robert Green within a matter of weeks. Depth.
4)
The players
. As we've already discussed, there's some real pedigree amongst the QPR playing staff. You can add club captain Park Ji-Sung to that list of Champions League winners, for a start, while Shaun Wright-Phillips and Esteban Granero both have vast, valuable experience of warming the bench at the very highest level. Some say the defence is a weak spot, because Clint Hill isn't the quickest, but there's not a trick of the trade that man hasn't picked up during his time at Tranmere, Oldham, Stoke City and Crystal Palace. Plus, they've just brought in Tal Ben-Haim to shore things up back there, so that should shut the worriers up.
5)
The beautiful game itself
. B£caus£, as £v£ryon£ knows, Loic R£my just lov£s playing football. H£'d play for fr££ (not that he will be doing that at QPR, but, you know, he would).
WHAT THEY REALLY
MEANTArsene Wenger
: "At the moment I don't think [Jack Wilshere] is overloaded. I don't think at the moment I will rest him."
Decoded: "Of course he's knackered! But I'd have to be mental to drop him for Aaron Ramsey. Anyway, he'll get his rest once Abou Diaby shakes off his injury – he's going to be the next Patrick Vieira, that lad, let me tell you."
TODAY'S BIGGEST

RUMOURS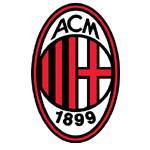 Milan consider Beckham return


Graham wants Sunderland move



Odemwingie to force WBA exit

Sam Allardyce
: "It's impossible [that James Tomkins will leave]. I might have a problem keeping him if they bid £15 million."
Decoded: "Of course it's possible that Tomkins will be on his way. Knowing Davids Sullivan and Gold, it won't take a bid of much more than 20 quid and a packet of Werthers Originals to get them listening."
Mino Raiola
: "Fulham would be a beautiful club for [Stanislav Manolev]"
Decoded: "Fulham? I know nothing about them but Stanislav is a huge Michael Jackson fan, so anything's possible."
Brian Berkleef
: "I don't think that [Urby Emanuelson] will leave AC Milan. He is a calm guy and he will not give up just like that. He is not the type of player to start complaining and kick up a fuss."
Decoded: "Milan would be mad not to give into Urby's demands to leave! He's rigged the Milan Lab up to a time bomb and has taken Silvio Berlusconi's latest girlfriend hostage as we speak."
Rafa Benitez
: "We are still creating chances but the main thing is to be more clinical. If we take our chances it will be totally different."
Decoded: "Fernando Torres has finally lost it. He's locked himself in his room screaming 'barn door' over and over at the top of his lungs. Bring me Falcao."
Follow Alex Hess on