By Alex Hess
THE TRANSFER MERRY-GO-ROUND
Roll up, roll up, kids, for the ride for which that you've spent the last 11 months waiting! It's the annual January Transfer Merry-Go-Round!
With its older, wiser and higher-profile sibling, the Managerial Merry-Go-Round, due for a revitalised summer update once Pep Guardiola tires of sipping mochas in Central Park and Jose Mourinho's signature three-year cycle of glorious success/toxic power struggle comes full circle, the Transfer Merry-Go-Round has clearly done the sensible thing by getting in early and stealing the headlines while it still can.
ASK ALEX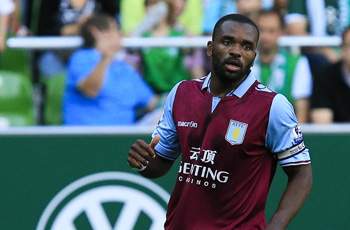 Someone needs to save me. It's a soul-destroying existence out here in the Midlands – and I speak as a man who lived in Sunderland for 18 months. On top of that, I'm not even getting a game and have got no idea why. Every time I try and tell the new boss about my unrivalled ability to bury one four-yard tap-in after another, he just chuckles and says: "you don't do it as well as Sandra Redknapp," whatever the hell that means. Any suitors out there?


- Darren, 28, Birmingham
As any speculation-flogger worth their salt will tell you, any Transfer Merry-Go-Round requires kick-starting (it knows no other mode of initiation) by one seismic deal, whose reverberations reach far and wide. The sniffing that could well
begin
kick-start this month's chaos looks to be that performed by Arsene Wenger in the direction of Atletico Madrid forward Adrian Lopez.
With the Rojiblancos already in a state of slumped-shouldered resignation about the near-certain departure of Adrian's rather better-known strike partner, Falcao – a man who is to goals what James Bond is to inexplicably enamoured two-dimensional female support characters – the possible loss of their supporting act as well as their lead role would clearly spell disaster for La Liga's second-placed side.
In the face of Arsenal's interest, then, and retaining their devotion to South American goal-sniffers, Atletico have taken one look at Manchester United's Chicharito - whose extraordinary goals-to-minutes ratio guarantees him nothing other than the privilege of a front-row seat on the sidelines from which to watch each weekend's Robin van Persie show - and begun to salivate like Pavlov's best-fed chihuahua.
Of course, Sir Alex Ferguson is likely not to mind a jot about the loss of the peripheral Mexican, given that it merely gives him another excuse continue to to channel the managerial spirit of Kevin Keegan, wilfully ignoring the gaping chasm that is his club's central midfield in order to fashion a squad that is as gluttonously top-heavy as Jon Parkin. Should he indeed depart, Chicharito's likely replacement is Borussia Dortmund's formidable Polish beanpole, Robert Lewandowski.
Of course, we have not yet accounted for the star and centrepiece of the Transfer Merry-Go-Round, the hulking mass of chiselled, goal-poaching torso muscle that is Falcao himself. The Colombian's fate will not be decided until the summer but, given that this is elite-level football, you will not be surprised to hear that dubiously acquired petro-dollars are likely to dictate proceedings, and so the usual suspects of Manchester City, Chelsea and Paris Saint-Germain linger impatiently, smudged cheque books clutched in their fists.
Many expect that the vacant grin of Roman Abramovich will prove too alluring for the Colombian, who is set to either form the ever-elusive 'final piece' in the Russian's jigsaw, or otherwise to become the latest Blues forward to morph from world-class predator to brooding wage-thief within a matter of months.
For now though, simply sit back, pour yourself a tall pina colada, and enjoy the tedious lunacy that is the Transfer Merry-Go-Round. Just don't let boredom creep in just yet because, as the summer months roll ever closer and Pep Guardiola's eyes begin to dart flirtatiously between his many suitors, you'll be reminded that the main act – the Managerial Merry-Go-Round – has barely got started.
TODAY'S BIGGEST

RUMOURS

Newcastle move for De Jong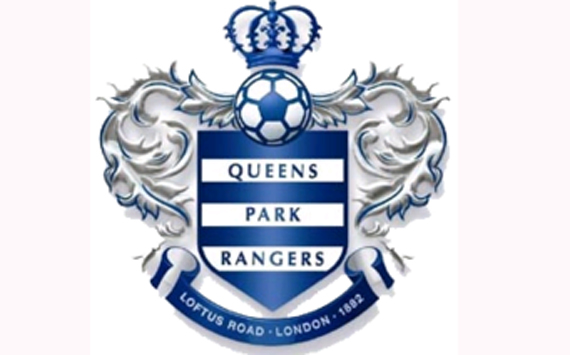 Besiktas link for QPR's Cisse




Chelsea consider Iago Aspas

WHAT THEY REALLY
MEANTJose Mourinho
: "I know that one day I will come back to English football because it means a lot to myself. You really enjoy being a football professional in England."
Decoded: "I know that one day I will come back to English football because Roberto Mancini's days are quite clearly numbered. You really enjoy the feeling of oil money flowing freely into your pockets in England – I should know."
Carlos Tevez
: "I'm happy here as they're treating me well. Sometimes I play, sometimes I don't, but that's okay. I would like to wear the shirt of the team I love [Boca] again."
Decoded: "I'm happy here as Mancini has finally stopped making me work as a ballboy in training. Sometimes I play, sometimes I take extended golfing sabbaticals, but that's okay. If Boca wave an obscene enough contract in my direction, I'll naturally give some thought to moving back there."
Sam Allardyce
: "We have not had a bid from Arsenal for Mohamed Diame. I can't see where he would fit into their side."
Decoded: "Wenger was on the phone to me this morning, offering me Tomas Rosicky, Abou Diaby and a lifetime's supply of scotch eggs for Diame. I asked if I could just take the scotch eggs but he said no deal."
Angel Di Maria
: "[Cristiano Ronaldo] still has a contract with the club and truly is a great player - one that Real Madrid needs - so I think it'll make everyone happy if he signed a new contract. But it is his decision."
Decoded: "That perma-tanned egomaniac is the most overrated winger at this club. Real Madrid would be fine without him – the other attackers would actually get the chance to have a shot, for a start. I for one hope and pray that he slinks off back to Old Trafford."
Follow Alex Hess on