As the dust settles after the 19th
World Cup
,
Spain
luxuriates in the glory of winning (all the sweeter for being their first triumph), while
South Africa
calms down, clears up and contemplates the legacy.
For many other countries it's a time to consider where they went wrong, time to reflect on World Cup 2010 and put it in context with each global gathering since 1966.
MORE...
Every World Cup has its special moments, good and bad, and each one reflects the culture of the era and host country, as well as the football fashions and tactics of the time. All of which means comparing tournaments is inevitably a highly subjective exercise - but an enjoyable one nonetheless.
Goal.com UK
has looked at the last 12 World Cups and assessed them in terms of 11 different criteria, from the quality of the winning team, the best match and the most iconic moment, all the way through to the best player to emerge from each tournament and the rate of goals scored.
We've selected which tournament made the most impact under each criterion and we want
YOU
to weigh up the evidence and vote for your favourite World Cup in our poll. Let the arguments commence...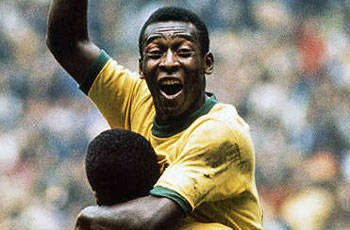 Best winning team
1970 Brazil
There have been plenty of good teams, the current champions among them, but nothing quite compares with the great Brazil team of 1970, whose third triumph in Mexico enabled them to keep the Jules Rimet trophy in perpetuity.
True, the defence of Mario Zagalo's team was suspect if not flimsy; but the creative, attacking talent in front of it was of such scintillating quality that it really didn't matter.
Pele, at the height of his powers, was aided and abetted by Clodoaldo, Gerson, Jairzinho, Tostao and Rivelino. Simply awesome.
Second: 1974 - Germany
- the pinnacle for a legendary side including the likes of Franz Beckenbauer and Gerd Muller.
Third: 1998 - France
- surprise victors over Brazil at the time, the likes of Zinedine Zidane, Thierry Henry and Didier Deschamps are rightly regarded as elite.
How 2010 compares:
First-time winners Spain duly completed the European and World 'double', but won all of their knockout games by the narrow margin of 1-0 and lost their group opener to Switzerland.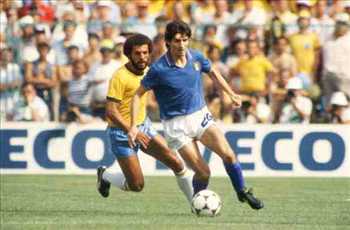 Best match
1982 Brazil 2-3 Italy
The heirs to that 1970 Brazil team - and the last uninhibitedly flamboyant side Brazil has produced - seemed on course for a fourth triumph in 1982 in Spain.
The imperious Socrates, Zico, Falcao and Cerezo played with panache and swagger, yet they lost to eventual champions Italy in a classic match that see-sawed and was ultimately put beyond them by the revitalised Paolo Rossi.
He scored after five minutes, a perfectly timed header, but six minutes later Zico set up Socrates to rifle home from an impossibly narrow angle. However, Rossi intercepted a lax pass to punish Brazil again.
Then Junior found Falcao, who dribbled across the penalty area, spotted a gap and filled it with a screamer of a shot to make it 2-2. Dino Zoff in the Italian goal kept Brazil at bay and 15 minutes from time Rossi completed his hat-trick with more razor-sharp opportunism from a corner. Brazil were out.
Second:
1970 - Brazil 4-2 Peru
(Rivelino, Tostao 2, Jairzinho; Gallardo, Cubillas)
A spectacular affirmation of attacking football from two sides uninhibited by defensive caution.
Third:
1990 - West Germany 2-1 Holland 1990
(Klinsmann 2; R Koeman)
A combative classic between old rivals, with Germany's three Inter stars (Klinsmann, Brehme, Matthaus) coming out on top of Holland's Milan trio (Rijkaard, who was sent off with Voeller, Gullit and Van Basten).
How 2010 compares:
There were few classic matches, but the semi-final between Uruguay and Holland (2-3) certainly had the pulse racing and featured two sublime strikes from Gio van Bronckhorst and Diego Forlan.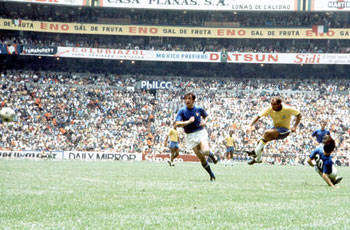 Best goal ratio
1970 (Average of 2.97 per match)
The 95 goals netted in 1970's 32 matches averaged just under three per game - the highest average of any tournament since 1958's 3.6 per game.
Second: 1982
- 146 goals in 52 games (2.81 per match)

Third:
1966
- 80 goals in 32 games (2.78 per match)
How 2010 compares:
145 goals in 64 games (2.27 per match)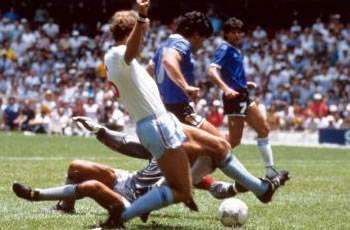 Best goal
1986 Diego Maradona
(Argentina v England)
Maradona's second goal against England in the 1986 quarter-final was as sensational as his first had been tarnished by the 'Hand of God'.
Often hailed as the finest World Cup goal of them all, it began a long way from danger, seemingly; yet with a breathtaking, weaving dribble that took him past four bewildered English defenders before beating Peter Shilton, Maradona underlined his unique ability.
Second: 1998 - Dennis Bergkamp (Netherlands v Argentina)
- Settled the last 16 encounter with Argentina with a sensational trap, turn and outside of the foot finish into the top corner.
Third: 1994 - Saeed Owairan
(Saudi Arabia v Belgium) - An audacious dribble that left Belgium and the rest of the watching world stunned.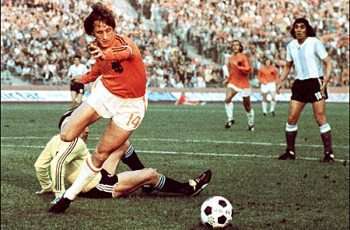 Best star player
1974 - Johan Cruyff
The orchestrator of 'Total Football', the Dutch master was mesmerisingly brilliant in 1974; it was harsh that he only collected a runners-up medal.
Second: 1970 - Pele

Third: 1986 - Diego Maradona
How 2010 compares:
At least four players had excellent tournaments, but no-one took the World Cup by the scruff of the neck and stamped his personality all over it. The top three all did just that.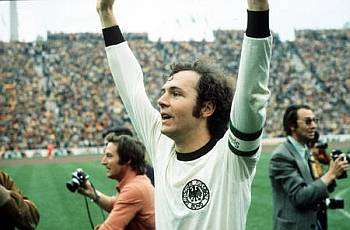 Best 'discovery' player
1966 - Franz Beckenbauer
Not yet
Der Kaiser
of later years, Beckenbauer was a young midfielder in '66, but a prodigious emerging talent clearly destined for greatness.
Second: 1970 - Clodoaldo
- another gem from Brazil's seemingly inexhaustable supply.
Third: 1982 - Paolo Rossi
- the reborn and rehabilitated Italian forward.
How 2010 compares:
Two young Germans in Mesut Oezil and Thomas Mueller who are brimming with promise; can they go on to fulfil it?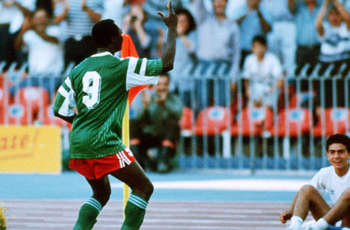 Most iconic image
1990 - Roger Milla's celebratory dance
It might have been Gazza's tears at the same tournament; or Pele and Bobby Moore embracing in mutual respect after a titanic clash in 1970; the 'Divine Ponytail' in despair in 1994; or Cesar Menotti getting through another pack of cigarettes in 1978.
But for encapsulating the sheer joy of scoring at the World Cup, it has to be veteran Cameroon striker Milla, of indeterminate age but timeless
joie de vivre
, and that corner flag.
Second: 1970 - Pele and Bobby Moore Third: 1994 - Roberto Baggio's final penalty missHow 2010 compares:
Quite possibly the Jabulani ball and all that went with it, but there's a good chance Paul the Octopus will leap to everyone's mind rather than anything on the field.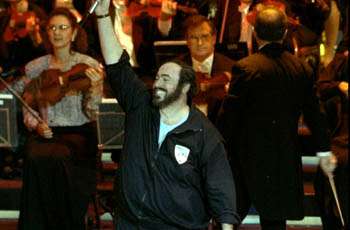 Best symbol/soundtrack
1990 - Nessun Dorma & Luciano Pavarotti
'None may sleep' - though the football in 1990 was often soporific; yet the power and passion of Pavarotti's voice turned an operatic classic into an enduring football anthem. Iconic indeed.
Second: 1966
- "Some people are on the pitch…they think it's all over…it is now!" Kenneth Wolstenholme's legendary commentary that accompanied Sir Geoff Hurst's hat-trick goal in the final.
Third: 1978
- The tickertape blizzard that greeted host nation Argentina every time they played.
How 2010 compares:
The vuvuzela - love them or hate them, there was no getting away from them.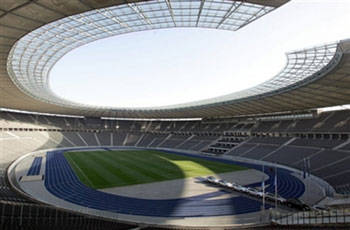 Best organisation & atmosphere
Germany 2006
You've got to hand it to the Germans, they certainly know how to organise things. But a month-long party? The world saw them in a new light.
Second: USA '94
- Prophets of doom said a tournament in the USA would be a disaster because of apathy towards football from the general public. In fact they were gripped by it: the average attendance was a record 68,604 per game.
Third: Japan & Korea 2002
- Concerns about awarding the finals to two countries, Japan and South Korea, proved groundless as - despite typically unsatisfactory ticket distribution beyond their control - the co-hosts put on a good tournament.
How 2010 compares:
South Africa proved the doubters wrong by staging a vibrant tournament without the serious problems many had predicted - though empty seats again begged questions of FIFA's ticketing policy.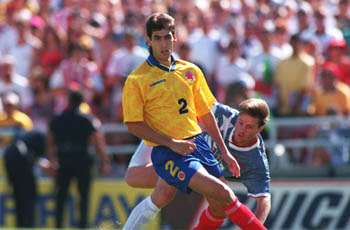 Biggest shock/scandal
1994 - Murder of Andres Escobar
The disqualification of Diego Maradona, after he'd been found guilty of taking a cocktail of drugs, paled alongside the murder of Andres Escobar, shot on his return to Colombia after his own goal contributed to a defeat against the USA - a result that apparently cost some gangsters a lot of money.
Second: 1966
- Argentina's Antonio Rattin refusing to leave the pitch having been sent off in the quarter-final with England.
Third: 1986
- Diego Maradona's infamous quote: "It was a little bit of Maradona's head, a little bit the hand of God."
How 2010 compares:
Netherlands resorting to brutality against Spain in the final. More depressing than shocking.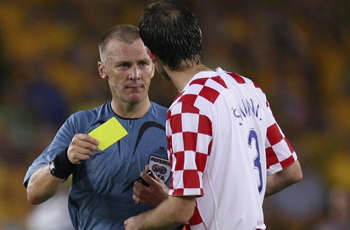 Refereeing controversy
2006 - Graham Poll's three-card trick
Every tournament throws up several stories of this nature, leaving in their wake a trail of indignation, conspiracy theories, suspicions of corruption and broken dreams.
Yet for its farce value - not least because the referee concerned was so experienced - Graham Poll's lapse of concentration when refereeing a helter-skelter affair between Australia and Croatia takes the biscuit.
Poll somehow forgot that he'd already given Josip Simunic a yellow card when he booked him again in the 90th minute, but didn't dismiss him for the second yellow. When Simunic harangued him about it at the end of the game, Poll brandished a red - the colour of his face when it dawned on him what he'd done.
Second: 1986
- Inexplicably, the linesman did not raise his flag and the Tunisian referee gave a goal when everyone in the stadium, and billions watching on TV, saw Maradona deliberately use his hand to score the first 'goal' for Argentina v England.
Third: 2002
- The staggeringly amateurish performance of Byron Moreno of Ecuador, referee of South Korea v Italy.
How 2010 compares:
The disallowing of Frank Lampard's goal for England against Germany, which would have completed a dramatic quick-fire comeback from two down. It was patently obvious that the ball was over the line. As daft, blatant and inept as it gets.
HAVE YOUR SAY

Now is your chance to cast your vote on which World Cup has left the greatest footballing legacy. Vote in our poll, and don't forget to leave a comment in the box below.
No trip to South Africa is complete without a visit to its most beautiful and sunniest city. Durban offers much more than sandy beaches, safaris, casinos and the World Cup, for information on what to do and see, please click here