In our World Cup Comment series, individual writers at Goal.com offer their views on the hot World Cup topics of the day with local expertise and a global outlook.....


Rafael Marquez - Mexico
The Mexican international, who plays as a centre-back for his club Barcelona, but as a defensive midfielder for his nation, will be 35 by the next World Cup. He still remains a very good player but in his mid-30s it will not be easy for Marquez to be on top of his game. In fact, there are reports that he is going into semi-retirement already as a move to the MLS looms large.
Cuauhtemoc Blanco - Mexico
By 2014, Blanco will be 41 and that will be far too much for the man who gave the world the
Cuauhtemina
or the Blanco Trick. One of the most talented Mexican footballers ever, Blanco has played his last World Cup finals in South Africa.
Diego Forlan - Uruguay
Forlan is one of the best five strikers on the planet and won the Golden Ball in the 2010 World Cup finals in South Africa. Unlike most centre-fowards, the Atletico Madrid star seems to get better with age. Forlan is 31 at the moment and he doesn't seem to grow heavy in the legs at all, but there is a suspicion that he will call it a day before Brazil 2014.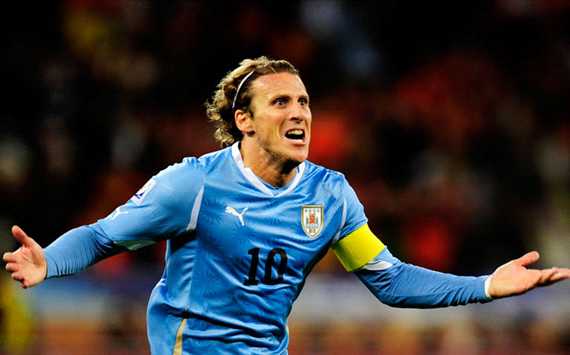 Forlan angel | Uruguay striker carried his team to semi-final

William Gallas - France
Gallas had a forgettable World Cup in South Africa and at almost 33 he must surely be thinking of international retirement. The former Marseille and Chelsea centre-back will be virtually 37 by the next World Cup and is likely to hang up his boots before then.
Thierry Henry - France
Like Gallas, Henry is almost 33 and is bracing himself to go into semi-retirement as he gets set to leave Spanish champions Barcelona and join MLS side New York Red Bulls.

Nicolas Anelka - France
The Chelsea striker was one of the top 10 flops in South Africa and he is certainly not going to feature in Brazil in four years' time, even if he does not retire from international football. Anelka will be 35 by then.

Juan Sebastian Veron - Argentina
The former Lazio, Manchester United and Chelsea playmaker wouldn't have featured in South Africa had it not been for Diego Armando Maradona. However, Veron is 35 and this was certainly his last World Cup.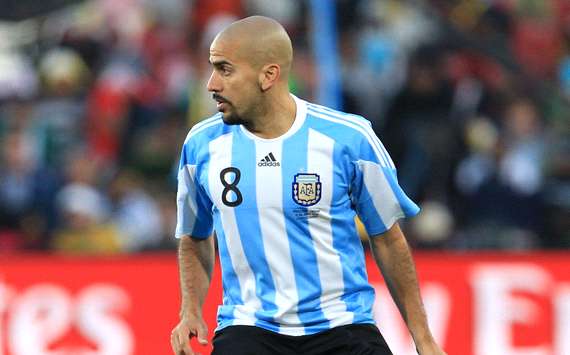 Juan last time | World Cup 2010 was Veron's swansong
Walter Samuel - Argentina
The 'Wall' has the potential to carry on into his late 30s for his club side Inter but whether or not he will have the appetite to do the same for his country remains to be seen. Samuel, 32 at the moment, may well be convinced to stay, given that Argentina don't look especially gifted with resources in central defence.
Lee Woon-Jae - South Korea
The veteran Korean custodian who was part of the team that reached the semi-finals of the 2002 World Cup finals is 37 and is not part of the first team anymore. South Africa was his last World Cup and probably his last major international competition too.

Steven Gerrard & Frank Lampard - England
Both remain world class midfielders at club level but both have failed to fulfill their potential in national colours. Gerrard, 30, and Lampard, 31, still do have another World Cup in them but the question remains as to whether they will have the hunger to try to lead the Three Lions to glory in four years' time. So far, both have failed to get England past the quarter-final stage in any major international competition.
Jamie Carragher - England
The Liverpool legend is 32 right now and South Africa 2010 was his last appearance in the World Cup. Carra had already retired from international football once but was persuaded by England coach Fabio Capello to come out of it. However, Carragher will be 36 by the time the Three Lions try to conquer the world again, and it is unlikely that he will part of that unit.

Harry Kewell - Australia

The former Liverpool star is 31 and is not part of the regular first XI for the Aussies. It is unlikely that he will be a part of the Australia squad in four years' time.
Giovanni Van Bronckhorst - Netherlands
The former Arsenal and Barcelona left-back played his last ever international game for his country against Spain in the final on Sunday night. Van Bronckhorst has already announced his international retirement.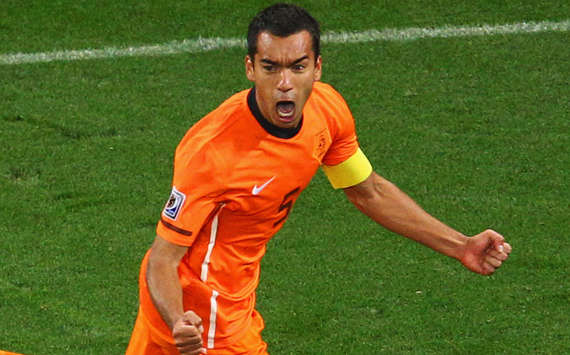 The future's bright | Captain stepped down after final
Fabio Cannavaro - Italy
The 2006 World Cup winner has already retired from international football and has also moved into semi-retirement at club level.
Gennaro Gattuso - Italy
Gattuso shouldn't actually have been part of the Azzurri unit in 2010 as his best days are behind him. The 2006 World Cup winner won't be part of the squad in Brazil and has retired from international football.

Gianluca Zambrotta - Italy
At 33, the Italy full-back already looks like an eroded player. In four years' time, he may as well have retired from international football.
Lucio - Brazil
One of the best ball-playing centre-backs of all time, Lucio will turn 36 by the time Brazil have a chance to win the World Cup on their own soil. However, the Inter defender shows no sign of age and he could well be part of the Brazil side in four years' time.
Didier Drogba - Ivory Coast
The Ivorian captain struggled with injury in South Africa and in four years' time he will 36. Surely, the 2010 World Cup was his last...
Deco - Portugal
The former Barcelona midfielder didn't play regularly for Portugal in South Africa and has been woefully out of form since he left Barcelona. At 32, there is a strong suggestion that Deco is past his prime.
Hakan Yakin - Switzerland

One of the most gifted and versatile Swiss players of all time, Yakin has played his last World Cup finals. The former Basel and VfB Stuttgart player will be 37 in four years' time and he won't be able to carry on until then.
Carles Puyol - Spain

The Barcelona legend hasn't always looked world class in his career, but under coach Pep Guardiola for the past two seasons his positional sense has improved and he has been more coherent. Having won every major competition to be won, both at club level and international level, the 32-year-old could bow out of the international stage after the Euro 2012 finals.