Where will your money go in the last 16?
Who's complaining now? After a dire opening week the
World Cup 2010
has really burst into life with more shocks than an electricians' convention.
Suddenly the goals have rained in and so have the red cards, where for one crazy week there was a dismissal dished out every 24 hours for eight consecutive days.
As a result the last 16 has an interesting look to it, with some unfancied squads still hanging around, and some big names struggling to really impose themselves in the tournament. Time ran out for France and Italy, who were sent packing early - although in France's case most of those bags had probably already been packed by the striking team.
It leaves a mix of perennial big guns and chancers and, thanks to the format of the draw, a few of the former will knock each other out meaning teams like the USA, South Korea and Paraguay have a genuine chance of making the last eight, or even the last four.
Goal.com
looks at the remaining teams and their odds and assesses who are serious contenders and who are just along for the ride.
16. Slovakia
Odds say:
151.00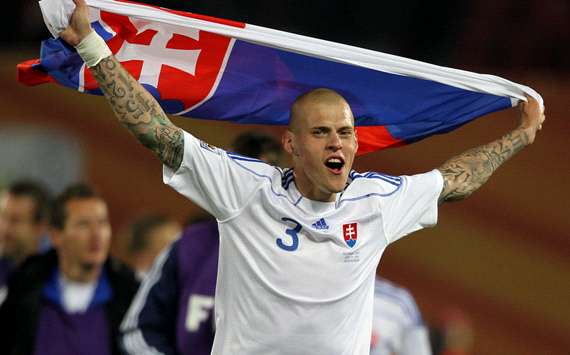 "Podme Slovensko!" is what the fans shout from the terraces (although that sounds more like they are requesting a team podcast) for this young nation, who surprised many by qualifying at the expense of reigning champions Italy. This closley knit, hard working team have the potential to stifle the big guns, but lack the quality to get much further than the quarter-finals.
15. Ghana
Odds say:
51.00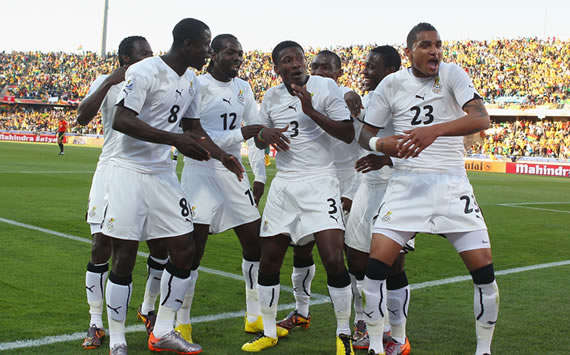 The sole representatives of the host continent left in the tournament, Ghana squeezed though from Group D largely thanks to Serbia and Australia trying their best not to qualify for the knockout phase. The Ghanaians have only scored twice and both have been penalties, admittedly tucked away expertly by Asamoah Gyan, but they can't rely on generous refereeing all tournament long.
14.
Mexico
Odds say:
67.00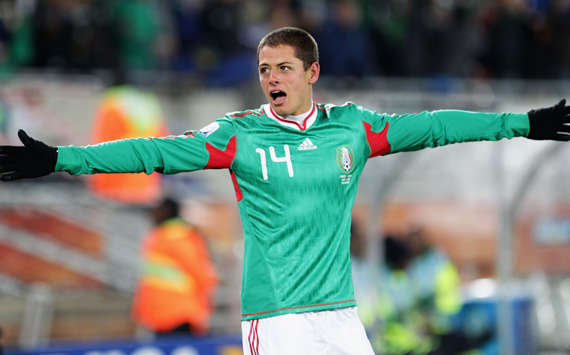 Thanks to the imploding French squad and an averagely talented South Africa squad, Mexico were able to qualify for the knockout stages despite not playing particularly well. A talented squad - led by the chunky Cuauhtemoc Blanco, who looks like he's eaten a couple of the Mexican team - the South Americans may well struggle against teams who actually like each other and whose players turn up to games.
13. Paraguay
Odds say:
34.00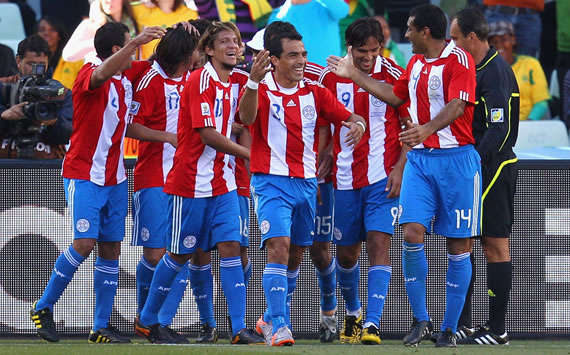 Drawn in a group with Italy and New Zealand, Pararguay were always going to have a decent chance against a team whose players struggled to perform during their domestic season, in a league that no-one really takes seriously and where most of them had their minds elsewhere on more important things. And they had to play New Zealand. A talented but team, but Paraguay will struggled to make it part the quarter-finals at best.
12. Chile
Odds say:
45.00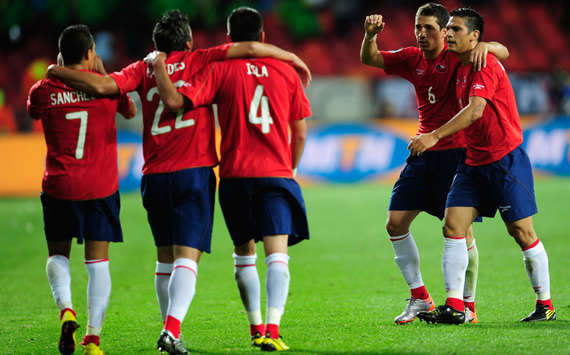 Going into the final group games Chile surprisingly topped Spain in Group H after picking up maximum points in their first two games and despite going down 2-1 to David Villa and co, the South Americans qualified and in Alexis Sanchez have one of the stars of the tournament so far. A nippy, neat and quick side, Chile have the ability to upset a few more before the World Cup is over.
11. USA
Odds say:
41.00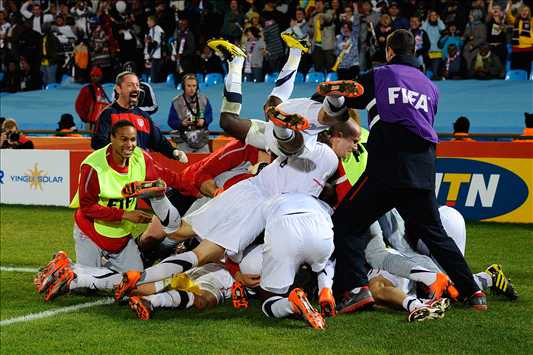 Proof that Americans have really taken Soccer to their hearts can be found in the viewing numbers for their last gasp win over Algeria, with 6.1 million viewers tuning in - the most ever for a football match in US history. Not so much the unknown quality they were in 2002 - mainly because the players have spent the last six weeks telling us so - it's not unfeasible to suggest the Americans could make the semi-finals.
10. South Korea
Odds say:
126.00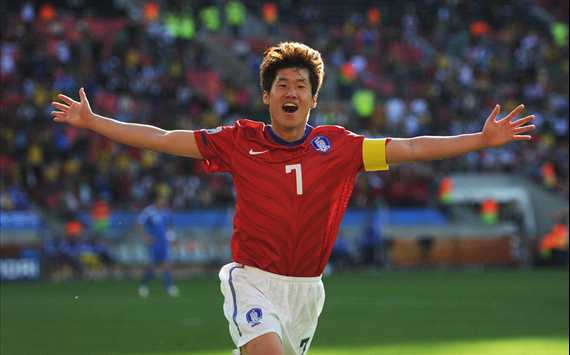 Many critics put South Korea's success in 2002 of reaching the semi-finals down to the frenzied support of the home nation - and some more-than-questionable refereeing - but the Koreans have proved at this tournament they have the quality to be taken seriously. Huh Jung-Moo's squad were easily the second best team in Group B and there's no reason to say they couldn't match their efforts eight years ago.
9. Uruguay
Odds say:
15.00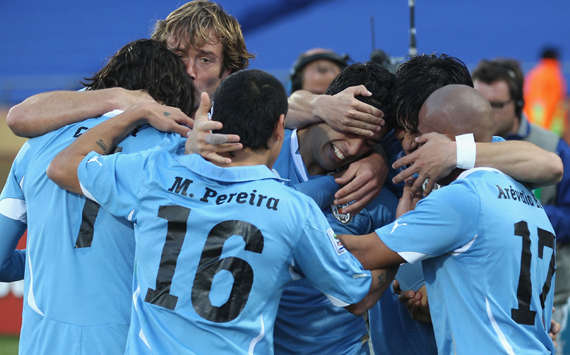 Easily the best team in Group A, Uruguay picked apart South Africa with ease and cruised through to the second round, and behind the big guns of Brazil and Argentina are South America's third strongest representative. In Diego Forlan they have a striker brimming with confidence but coming up against a defence who can shackle the Atletico Madrid hitman, may starve the Uruguayans of their most potent threat.
8. Japan
Odds say:
81.00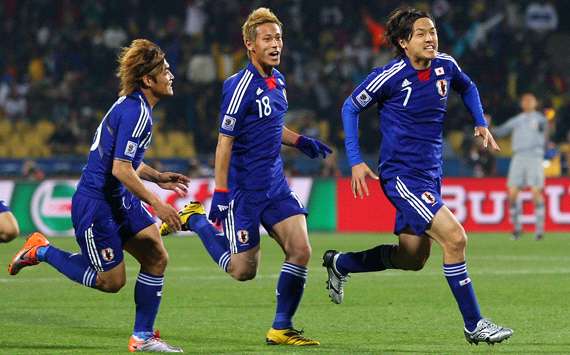 With Keisuke Honda driving the Japanese from Group E to the knockout stage the Blue Samurai have provided fans with exciting, fast-tempo football and headline writers with plenty of puns to work with. Far from indulging in that, it's clear that Honda is the team's engine and takes a decent corner. It's just a shame none of the players are called Park. In all seriousness the Japanese should not be underestimated or they may well upset some big names.
7. Portugal
Odds say:
23.00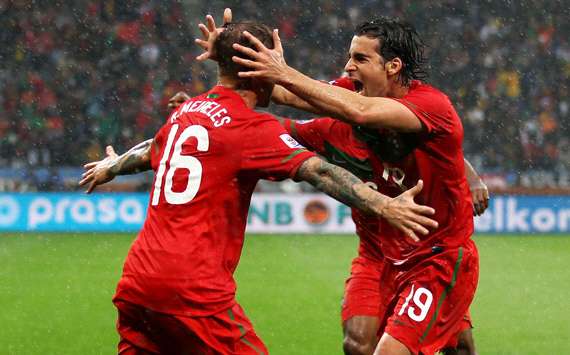 Portugal can thank the World Cup organising committee for drawing them in a group with North Korea, because without the moral boosting 7-0 win against the Asian minnows, Carlos Queiroz's team could well have gone home early after failing to impress against the Ivory Coast and Brazil. Supremely talented but prone to personality clashes and in cohesion - and that's just Cristiano Ronaldo - the Portuguese need to work closer together, and fast.
6. England
Odds say:
11.00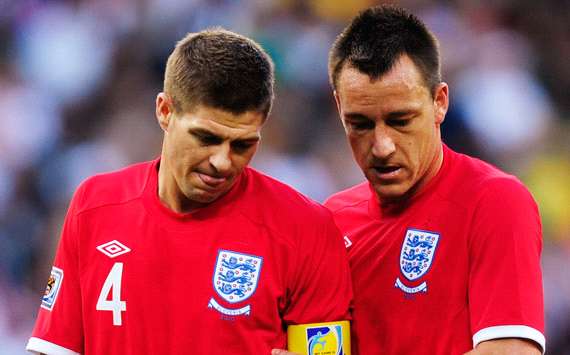 It's that time of the tournament again when the nation goes from expecting to praying as England enter the lottery of the knockout phase. It's like a game show with one Italian participant making the decisions of a lifetime, and millions screaming other answers at their televisions. England's squad is talented, there is little doubt of that, but questions surround Fabio Capello's ability to unify and motivate a self doubting group of players.
5. Netherlands
Odds say:
7.00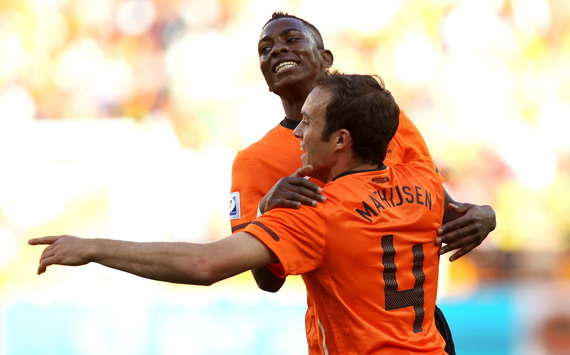 Routinely championed as the most talented squad at the tournament and lauded as the modern-thinking footballistas (even though they have been playing the same way for 30 years), the Dutch continue to flatter to deceive, but this year seem to have got it right. A blend of experienced pros with exciting youngsters could well be the key that finally gifts the Netherlands the World Cup - about three decades after they deserved it.
4. Germany
Odds say:
13.00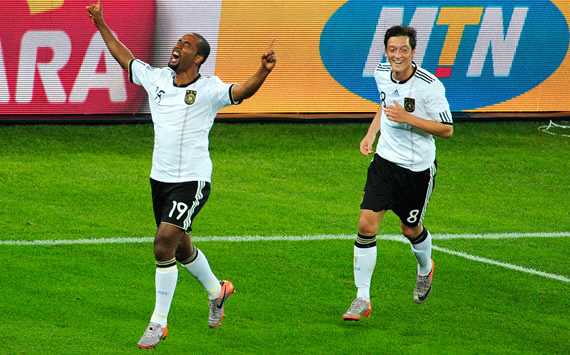 After a blistering start to the tournament where they banging in four goals past a hapless - and 10-man Australia - everyone suddenly took notice of the Germans. But it sees that attention was too much pressure for Joachim Loew's side, who have stuttered since, but still possess a wealth of talent and some famous German grit. A crunch clash with England already in the knockout stages will test their steel and title intentions.
3. Spain
Odds say:
5.00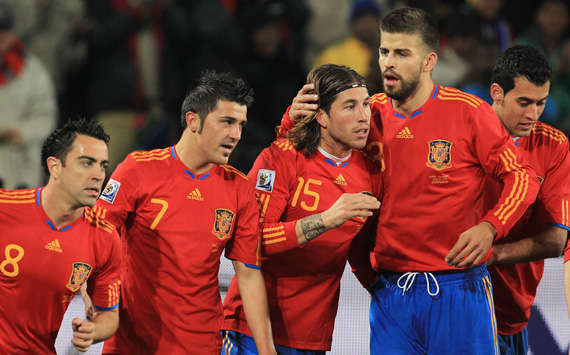 With only one defeat in their previous 48 matches going into the World Cup, a squad oozing talent and some of the most in-form players in the World, Spain here hotly tipped to blitz their group and make a serious challenge for their first World Cup title ever. A defeat against Switzerland - the Dad's Army of the tournament - changed all that and now the Spaniards are back to being the self-doubting side we've all known to come and love in recent years. But in David Villa have a man who can genuinely take them all the way on his own; think Roberto Baggio in 1994.
2. Brazil
Odds say:
4.50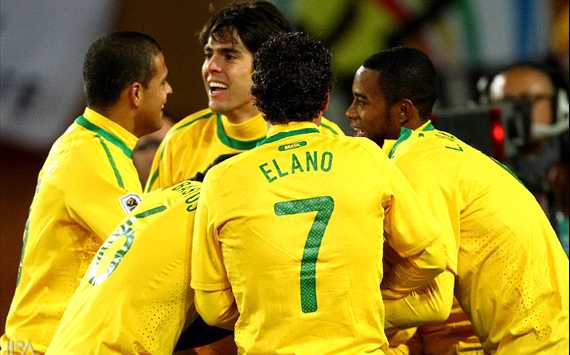 This is a different Brazil side to the one that has spread Samba love throughout the world over the last forty years - led by the less-than-inspirational Dunga the Seleção have been retrained into a rigid, workman like team only allowed to express themselves in the final third. Gone are the days of defenders beating four men in their own half to set up moves, although in Maicon they do have a defender in the mould of 1970s flying full-back Carlos Alberto. With his side mirroring Jose Mourinho's Inter, Dunga may well have found the formula for Brazil this time around.
1. Argentina
Odds say:
5.50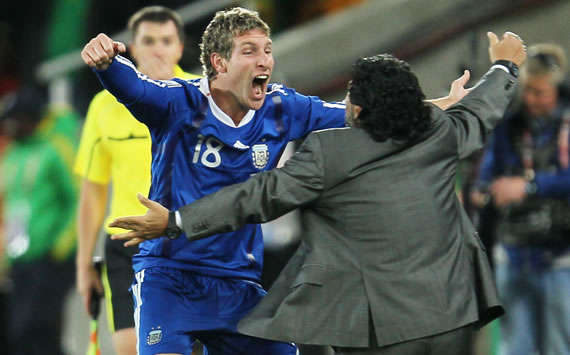 Every tournament needs and hero and a villain but World Cup 2010 has both, wrapped up in one person - Diego Armando Maradona. The bearded Argentina coach, who attracted more attention that his posse of stars, has somehow managed to mould his squad into a fierce outfit who are knocking in the goals for fun. Having a larger than life manager who takes the pressure off the players worked for Inter this season, and may just be the recipe the Argentines need to go all the way.
Verdict
This tournament has shown already that reputations and form books mean nothing on
the big stage. Teams like New Zealand have ignored their FIFA world rankings and gone hell for leather against supposed big teams, and in Japan, South Korea and the USA there are sides hungry to prove to the watching world they can compete.
Which means it is time to take Argentina seriously. A squad that includes Lionel Messi, Carlos Tevez and Gonzalo Higuain has the ability to undo any defence, and with a coach not afraid to bruise a few egos (bringing on the 36-year-old Martin Palermo and leaving Tevez and Higuain benched against Greece), the big names know they aren't the stars of this squad - the manager is.
Despite flattering to deceive for years, this tournament is just the right sort of environment where Argentina can finally put their ghosts of 2002 and 2006 behind them. A word of warning: if they do we will never hear the end of it from Maradona.


Odds supplied by Titanbet. A comprehensive list of football betting markets can be found on the Titanbet website. No trip to South Africa is complete without a visit to its most beautiful and sunniest city. Durban offers much more than sandy beaches, safaris, casinos and the World Cup, for information on what to do and see, please click here.