EXCLUSIVE
By Wayne Veysey | Chief correspondent
Martin Keown today insisted England have nothing to fear from Germany and that Steven Gerrard is the key to Fabio Capello's team defeating their bitter rivals at World Cup 2010 on Sunday.
Keown, who played in the England team that beat Germany 1-0 in Euro 2000 on the last occasion the two sides met in a major tournament, has backed the Three Lions to reach the quarter-finals.
He told Goal.com UK: "I'm expecting an England win. I just think that now they have overcome the enormous pressure on the team.
"There is nothing to fear for them. That pressure they were under has lifted and they will be really looking forward to the next game."
England beat Slovenia 1-0 in their final group game on Wednesday to set up a mouthwatering last-16 clash with Germany in Bloemfontein.
"They played exceptionally well the other night, especially Gerrard," said Keown, who is working in South Africa as a pundit. "I was sitting here watching it with some South African people and they couldn't believe how good he was.
"We just take him for granted. The rest of the world have been thinking, 'Who is this player'? Ashley Cole is another player who looks really sharp. Jermain Defoe did a good job playing off the shoulder of the last defender and England got more out of Wayne Rooney.
"He and Gerrard seem to have the same psyche. They play the game at that same breakneck speed and have great technical ability to go with that drive and they played intelligently against Slovenia, swapping positions and not congesting the centre of the pitch."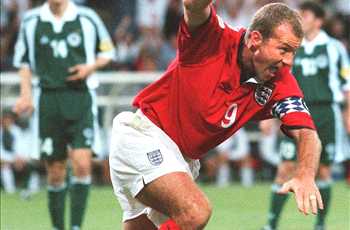 "This is a better England team than the one I played in at Euro 2000. While we had Michael Owen and Alan Shearer, we were weaker."
Keown has excellent memories of England's nailbiting victory over Germany in Charleroi in 2000, when Alan Shearer's header inspired his team to their first competitive win over their footballing nemesis since the 1966 World Cup final.
He said: "My main memory of that game was how much it meant to the supporters. Beating Germany had been a little bit of a problem for us.
"It was quite remarkable that we hadn't beaten them for 34 years so it was one of those things that had to be done. I remember the supporters singing all the England players' names afterwards. Up to that point, it was probably my biggest achievement in an England shirt."
The former Arsenal and Everton centre-half had replaced the injured Tony Adams in the England starting XI after they were beaten 3-2 by Portugal in their opening group fixture.
Keown explained: "There was pressure from that point of view. I played alongside Sol Campbell and they had a big lad up front, Carsten Jancker, who was about 6ft 4in, and they were pumping a lot of balls into him. It wasn't the best of games."
The former defender believes the current England side is stronger than the team of 10 years ago.
"This is a better England team," he said. "While we had Michael Owen and Alan Shearer, we were weaker.
"Ashley Cole made his international debut at left-back soon after that tournament but, for us, Phil Neville was asked to play there and a right-footed player at left-back is never ideal.
"Steven Gerrard came on as a substitute in that game but he missed the next game against Romania through injury. It was a great loss to the team that he wasn't available. We would have been much stronger if we had had a mature Steven Gerrard, as he is now."