How the stars of the future proved that they were ready for South Africa...
With
England
set to take on
Germany
in the last 16 of
World Cup 2010
on Sunday afternoon, Three Lions striker
Jermain Defoe
insisted that, should he feature, it will be the 'biggest match' of his career.
But six players who could feature on Sunday will have shared that same feeling just 364 days previously, when their respective under-21 sides met in Malmo, Sweden, in the European Championship final.
MORE...
Manuel Neuer, Jerome Boateng, Sami Khedira, Mesut Oezil and England's James Milner all started that day, in a match which the German's dominated, and triumphed with an astounding 4-0 victory.
Speaking after the final, Germany head coach Joachim Loew played down calls for starlets to break into the senior side, insisting that: "They certainly need more time until they can play in the crucial roles in the A-team.
"These championships were played at a good level, but there is still a difference, especially in terms of pace and intensity."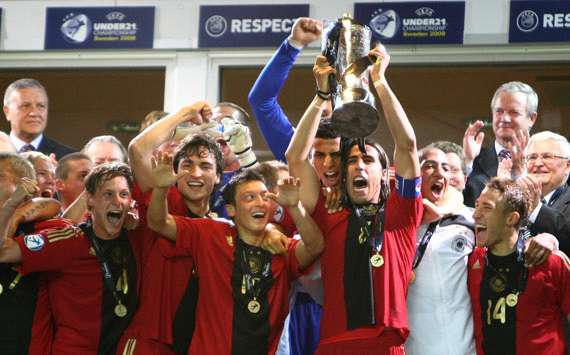 Natural born winners | Germany's young squad already have the taste for success
But with a further two members of the class of 09 (Marko Marin and Dennis Aogo) set to be involved against Fabio Capello's side on Sunday,
Goal.com UK
wanted to get the inside track on the how these young talents have developed over the past 12 months, to form one of the most talented crop of youngsters in world football.
We spoke with
Goal.com Germany's Dennis Weinach
to find out more about Loew's blossoming stars.
THE SHOT STOPPER


It's often the case that, despite showing moments of exceptional agility, a young 'rookie' goalkeeper can often be sporadic and error prone
.
However,
Weinach is quick to point out that, despite his relatively sharp leap into the German senior setup, that Neuer's ability was ahead of 24 years.
MANUEL NEUER (Schalke 04)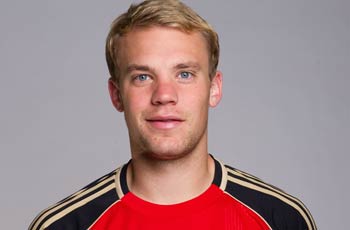 Age: 24 | Position: Goalkeeper
"He is a typical German player," Weinach says. "He plays very calm, and composed. He is a leader and has great reflexes. Even in difficult moments, he can take responsibility."
And Weinach insists that it was the Schalke stoppers performances last summer that lured Loew to his talents, and subsequent rise from the youth ranks.
"It was the first time Joachim Loew paid attention to Neuer," commented Weinach, "because he played so well in this tournament.
"He has further developed at FC Schalke 04 in recent years, and you can see that in his performances. He was already a very good 'keeper in 2009."
Neuer will be the first to admit that, regardless of his delight at being Germany first choice stopper in South Africa, that the events which have aided his rise are far from romantic, and Weinach concedes that a heavy burden has been placed on the 24-year-old, but hopes that he continues to cope with the pressure.
"He hasn't made any mistakes in the World Cup so far, and has rarely appeared uncertain," said Weinach.
"There is a lot of pressure on him also. He was not the first choice goalkeeper going into the tournament, but after the tragic death of Robert Enke, and the injury to Rene Adler, the pressure now rests on his shoulders."
Neuer himself has been quick to laud the experience that he and his young team-mates obtained from their successes in 2009. Speaking after Germany's recent match against Bosnia and Herzegovina, the Schalke stopper insisted that it was not just senior appearances that would prepare them for the finals: "I think that the experiences from 2009 also may be important for us in South Africa."
THE VERSATILE DEFENDER


Jerome Boateng, the half brother of Portsmouth and former Tottenham midfielder Kevin-Prince Boateng, is another graduate of the successful German side, so much so, that not only has he made it into the senior squad for the World Cup, but Manchester City manager Roberto Mancini has splashed the cash to bring the 21-year-old to Eastlands.
A natural right-back, the defender featured on the left in Germany's 1-0 victory over Ghana, and having played much of the season at centre-half with Hertha Berlin, his versatility is unquestionable.
Nonetheless, with the modern tendency for full-backs to career foward down the flanks more often than they actually tackle, like wingers with a craving for long distance, their defensive qualities are often found wanting.
JEROME BOATENG (Man City)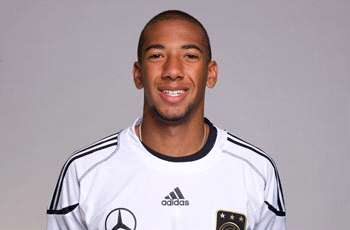 Age: 21 | Position: Defender
But Weinach was quick to point out that, while Manchester City's latest signing remains suspect to the odd error, he is quickly maturing into a real defensive talent.
"He's most prominently used in defence, he is a very talented player, but he still must learn a lot.
"He often makes careless mistakes, but his move to Manchester City after the World Cup will benefit him and add experience."
Perhaps an indication of what's to come from Boateng, as he continues to adapt to the increased standard in which he competes, can be taken from last summer's tournament according to Weinach, who insists that, when confident, the defender is a force to be reckoned with.
"He was an important player in defence during the tournament, especially against England [in the final].
"He has played very consistently, and performs well against physically strong opponents."
And he is confident that the full-back can prove an asset as early as this summer, after already showing great character during the match against Ghana, in which he faced his half-brother, a national enemy in Germany following his tackle during the FA Cup which ruled Michael Ballack, the German captain, out of this summer's tournament.
"Boateng has improved greatly in recent years, making big strides at Hamburger SV. At the World Cup, he has only featured against Ghana so far, playing out of position at left-back.
"There was a lot of attention on him ahead of the match, due to the focus on half-brother Kevin-Prince Boateng [whose tackle in the FA Cup final ruled Michael Ballack out of the World Cup], but he handled it well."
BALLACK OF THE FUTURE


Khedira captained his side to success last summer, and consequently it is of no real surprise that he has been cited as a long-term successor to Michael Ballack.
SAMI KHEDIRA (VfB Stuttgart)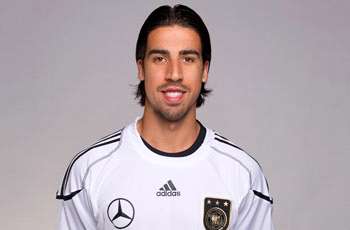 Age: 23 | Position: Midfielder
The Stuttgart man plays in a similar position to that of the German favourite; a commanding midfielder who looks to control the play, and conduct the nitty-gritty while his team-mates perform the glamorous.
"He plays for VfB Stuttgart and performs well in the German national team," spoke Weinach.
"He is happy to avoid the spotlight, he plays more inconspicuous football, but is consistent. He is a defensive midfielder and he has become an important player for Germany after the injury to Michael Ballack."
Weinach also pointed out that Khedira showed enough class during last summer's competition that it was obvious he could make the leap to the full national fold, and has not been surprised by the midfielder's progress.
"Despite already playing in Mesut Oezil's shadow, he had a great tournament," said Weinach.
"He played fairly throughout the competition, and was a reliable passer. He was by no means spectacular in his play, but good and consistent."
"He could replace Michael Ballack long-term," he insusted. "He leaves a calming impression both on the field and off it.
"He tries to lead the team and to give them security. He still needs to develop, but he already plays his role very well."
THE WIZARDRY OF OEZ
Oezil is on the verge of becoming one of the main attractions of the World Cup, and Capello and co will be hoping to delay that until 2014.
MESUT OEZIL (Werder Bremen)
Age: 21 | Position: Playmaker
So far, he has shown fluttering moments of brilliance, in particular his mesmorising strike against Ghana which set up the last 16 clash with England.
In many ways, his siutation is similar to that of Wayne Rooney's in 2006, when the Manchester United striker held the expectations of England, despite his young age.
Either way, Oezil is clearly a talent that excites Weinach.
"He is a typical No.10. He dribbles, shoots, and can provide moments of magic.
"Sometimes he lacks the killer instinct in front of goal, but he is still a young player who can develop. All the German hopes rest on him."
Regarding the European Championships last season, Weinach added: "He was the star of the competition.
"He impressed in almost every game and offered the spectators much enjoyment, and it was clear that he was set to become an important player for Joachim Loew in 2010."
"He's struggled to find the net for much of the tournament," spoke Weinach of Oezil's form at the World Cup so far.
"He scored an important goal against Ghana. He has shown glimpses of what he can do, now he needs to show it more consistently on the pitch."
BETTER LATE THAN NEVER

DENNIS AOGO (Hamburger SV)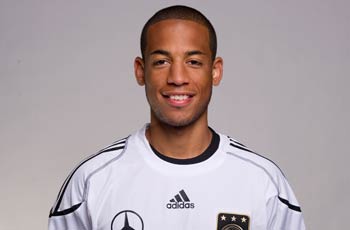 Age: 23 | Position: Defender
For Dennis Aogo and Marko Marin, this summer's World Cup offers something of a personal healing, having both missed the Under-21 final victory over England through injury.
They played in the semi-final against Italy, and Weinach believes that they are both exciting talents, highlighting Marin's speed for particular praise.
MARKO MARIN (Werder Bremen)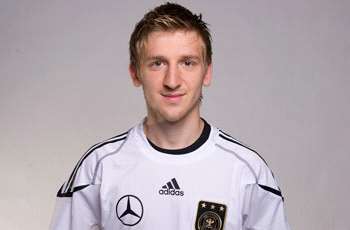 Age: 21 | Position: Midfielder
"Both players are very good with the ball and can decide a game, and be match-winners. In particular, Marko Marin is very fast and he has good ideas. As the joker card, he is a good option."
Weinach insists that, despite their dissapointments last season, both Aogo and Marin have come on leaps and bounds over the past twelve months, and could yet make an impact during this summer's finals, depending on how long Germany can remain in the competition.
"They've both matured over the past season surprisingly quickly, and will be important for Joachim Loew in the coming games.
"Of course, the number of games will depend on whether they manage to get past England!"