No North Korean journalists will be attending the nation's first World Cup match for 44 years on Tuesday evening against Brazil at Ellis Park in, Johannesburg but there are dozens of pressmen from the Samba nation looking forward for a tilt at a sixth title.
In a tough group G, featuring Ivory Coast and Portugal, a good result and a good start against the East Asian team is crucial.
Despite the lack of information about the 1966 World Cup quarter-finalists, Prado Silva of Globo believes that the boys from Brazil will be too good for their opponents despite the freezing temperatures.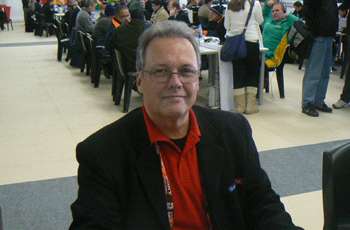 "It's very cold, too cold but I don't think it will be a problem for Brazil," Silva told Goal.com. "Almost all our players play in Europe and have experience playing in cold weather."
"I don't think there is much information at all and I believe that Dunga knows little about North Korea. This is, of course, a problem in that it is never good not to know about your opponent. I think though that the technical difference is too great between the teams and I don't believe that Brazil won't win this game. It should be two or three-nil."
That, according to Silva, would be enough to give Brazil a foundation for a successful campaign.
"Brazil have had good results recently in winning the Confederations Cup and the Copa America but the team is not playing good football. It is playing 'Dunga football', results-driven football. Brazil can win the World Cup but can also certainly lose.
"But there are no very good teams here I think. Spain, maybe, but they don't have the tradition. This could be good for Brazil."
Fellow Globo reporter Flavia Oliveira agreed with her colleague.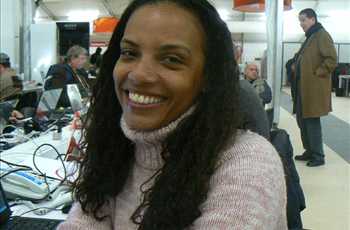 "We will win easily, maybe 3-0. North Korea don't have enough ability," the Rio-based reporter told Goal.com.
"It's true though they we don't know much about them. I heard that Dunga has watched an old video of North Korea.
"How old? It was a video not a DVD!That tells you all you need to know.
"We also don't know much about Dunga. He is secretive like North Korea and doesn't like journalists. His relationship with journalists is a little difficult but he is a winner and gets results.
"It is really cold though. I am suffering. It's below freezing and in Rio, we think it is cold now and it is 18 degrees."
No trip to South Africa is complete without a visit to its most beautiful and sunniest city. Durban offers much more than sandy beaches, safaris, casinos and the World Cup, for information on what to do and see, please click here.