Robert Green joins the hall of shame with gaffe against the US...
England
goalkeeper
Robert Green
could not have envisaged in his worst nightmares the mistake that gifted
Clint Dempsey
the equaliser in a 1-1 draw with the
United States
in Rustenburg.
It was an inauspicious start to World Cup 2010 for the West Ham United gloveman, who went some way to redeeming himself by clawing away a Jozy Altidore effort in the second half.
MORE...
But many years from now few will remember that, but nobody will forget the agonising moment five minutes before half-time when a straightforward save became Green's contender for worst goalkeeping mistake ever.
Is it even the worst by an England goalkeeper? The contenders have come thick and fast in recent years, and it often augurs badly for a player's future as England's No.1.
Goal.com UK
compiles the top five...
5. David James - Austria vs England
World Cup Qualifier, September 4, 2004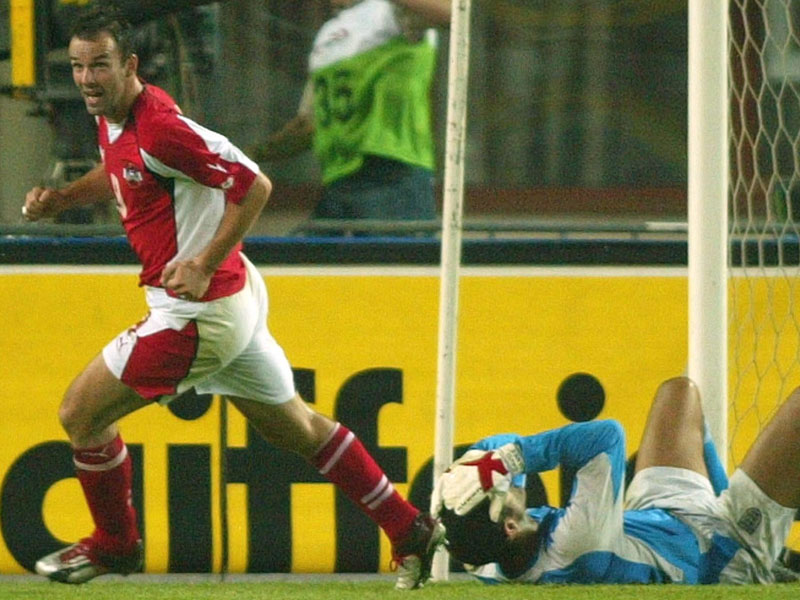 Andreas Ivanschitz's long range shot seemed like a routine save for James, but the goalkeeper let the ball squirm underneath his body for the equaliser as England let a two-goal lead disappear in Vienna.
One newspaper portrayed James as a donkey on its front page, prompting a vow of silence from the England team who refused to speak to the press. England manager Sven-Goran Eriksson immediately backed the keeper and James stayed as the No.1 - how ironic that he should now be considered as a replacement for the latest fall-guy Green.
4. Paul Robinson - Croatia vs England
Euro 2008 Qualifier, October 11, 2006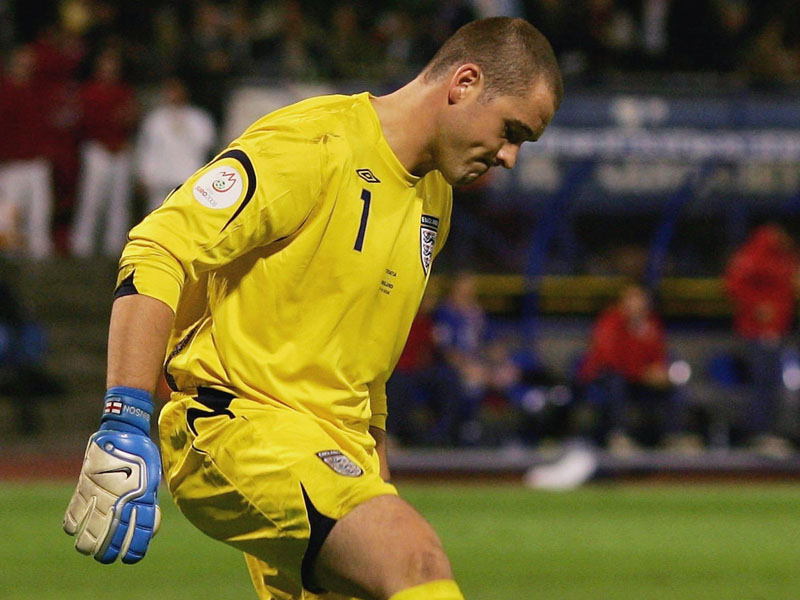 England went to Zagreb desperately in need of a win. They went 1-0 down to an Eduardo header just past the hour, and with the Three Lions trying to make amends, Gary Neville nonchalantly passed the ball back to Robinson. The goalkeeper took a swing and completely missed the ball, allowing it to trickle into the net to complete a 2-0 defeat.
There was a tragicomic element added by the fact that an advert for the movie Borat was directly behind Robinson as he took his fresh air swing. But even the Kazhakstani character would have been embarrassed by the emphatic show Robinson put on when stamping down the offending divot that had caused his mishap.
3. Scott Carson - England vs Croatia
Euro 2008 Qualifier, November 21, 2007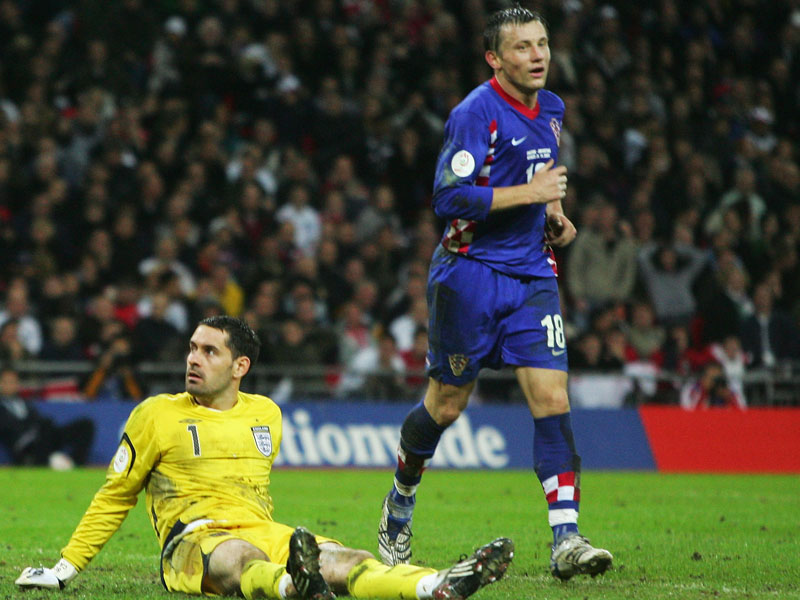 Manager Steve McClaren decided on a shock goalkeeping change before the match to replace the out-of-form Robinson with debutant Scott Carson.
It was a vital match that England needed to secure at least a draw from to confirm their qualification for the Euro 2008 finals, but just eight minutes in an optimistic long-range effort from Niko Kranjcar bounced off Carson's gloves and into the net for the worst possible start for England.
McClaren was sacked as manager the very next day and Carson is yet to appear on the international scene since.
2. Robert Green - England vs USA
World Cup 2010, June 12, 2010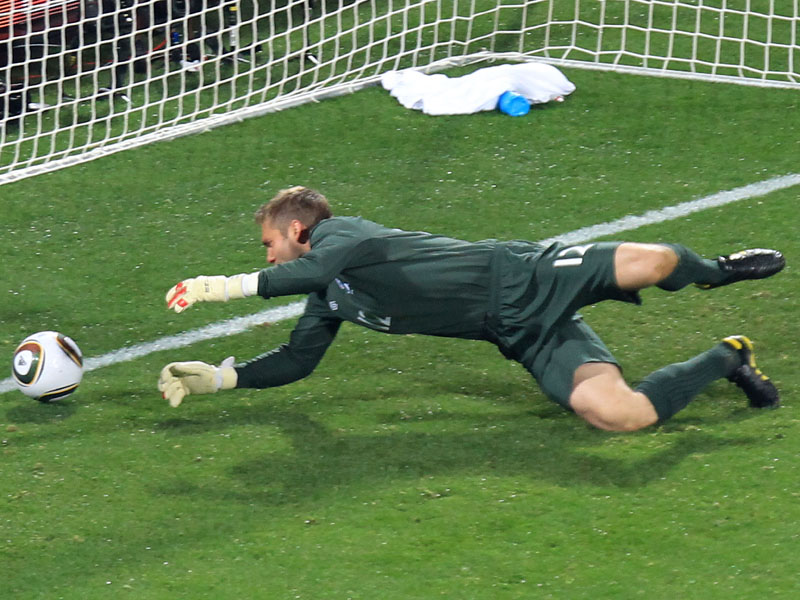 In England's opening game of World Cup 2010 they were desperate to make a good start against their toughest group stage opponents and they did just that as Steven Gerrard converted after only four minutes.
However, as half-time approached a speculative effort from Fulham's Clint Dempsey from 30-yards managed to slip through Green's hands and over the line as the goalkeeper failed to gather the ball.
The debate will rage in the coming days as to whether Fabio Capello should stand by his decision to pick Green ahead of Joe Hart and David James, and the West Ham goalkeeper can only pray he is granted the chance to redeem himself on the global stage.
1. David Seaman - England vs Brazil
World Cup 2002 Quarter-final, June 21, 2002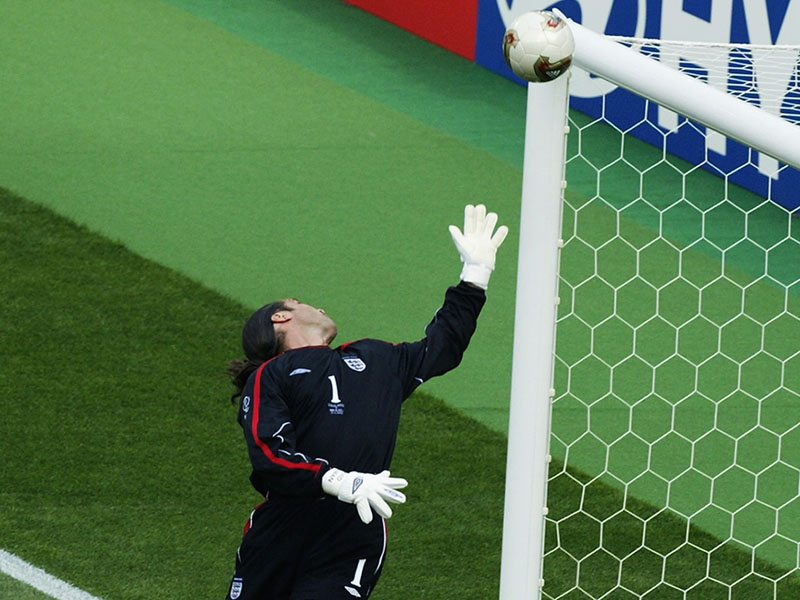 Ronaldinho stepped up to take a free-kick near the right-hand touchline. Everyone, including Seaman apparently, expected the Brazilian to loft the ball into the penalty area but Ronaldinho had other ideas, floating the ball over the stranded goalkeeper's head and into the top left-hand corner.
The goalkeeper stayed on as England's No.1 - despite continual questions over his ability to handle dipping shots - until a Euro 2004 qualifier against Macedonia where he conceded a goal straight from a corner in a 2-2 draw. Seaman was never selected for England again.
Our

provides the best breaking news online and our

football fan community is unmatched worldwide. Never miss a thing again!


No trip to South Africa is complete without a visit to its most beautiful and sunniest city. Durban offers much more than sandy beaches, safaris, casinos and the World Cup, for information on what to do and see, please click here