Goal.com
in association with Epson are getting into the World Cup spirit. We've already thrown a
party
, then invited
you to do the same
and this week we are opening the floor for your comments. Just where will you be watching the FIFA World Cup this summer?
When you're done reading why not enter our competition to win a dream Epson projector so you can enjoy the World Cup in even greater style this summer.
SOUTH AFRICA
Yes we know there are concerns about safety, outrageous ticket prices and all the rest of it. Even a volcano in Iceland has threatened to spoil the fun but still, there is nowhere better to lap up the finals than the host nation. It's the first time the tournament has been held in Africa and while things are unlikely to be as flawless as Germany four years ago we are expecting a showpiece event.
Advantages:
Mingling with fans from the 32 countries, being present at pitch side for the lucky ones who have tickets, something to tell the Grandchildren about

Disadvantages:
The high cost to get there, having to sell the shirt off your back to stay there if your country goes all the way.
Verdict:
10/10 - Undoubtedly the best way to enjoy the football. Just bring a couple of extra wallets preferably stuffed full of Rand if you want to stay the course.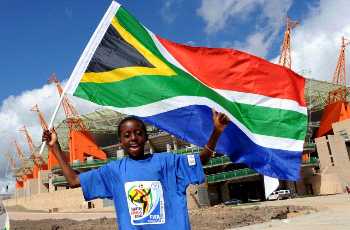 AT HOME
Where most of us are likely to be watching the action. Being back at base is highly underrated as the World Cup, in most cases, is broadcast on regular television eliminating the need for an expensive satellite or digital subscription. With all matches being broadcast in HD, and in some regions even in 3D, make sure to have your special glasses on and don't forget to duck when Frank Lampard aims a free-kick in your direction.
Advantages:
Endless replays so you can slate the referee from the comfort of your sofa. Fridge and bathroom nearby for half-time break and of course Goal.com on your laptop so you can remain fully informed of events direct from South Africa.

Disadvantages:
Your mother/wife/girlfriend/family pet wandering into the TV room demanding to see their favourite soap opera just before South Korea versus Greece kicks off.
Verdict:
8/10 - Almost perfect if we could eliminate distractions.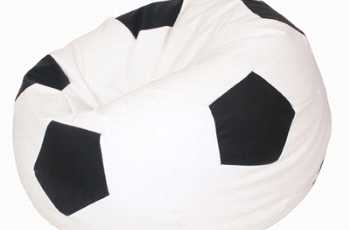 AT WORK/AT SCHOOL
Face it, most of us have sneaked out of school or work to take a peek at the World Cup action down the years. Put some money on headlines appearing around a month from now on employers losing a fortune due to staff being absent. For our younger readers missing school due to football is a rite of passage up there with your first kiss or dodgy disco.
Advantages:
Getting away with it
Disadvantages:
Getting fired/booted out of school

Verdict:
7/10 - Risky but if you can pull it off you've got something to brag about to your friends. You better hope none of them become your boss one day though!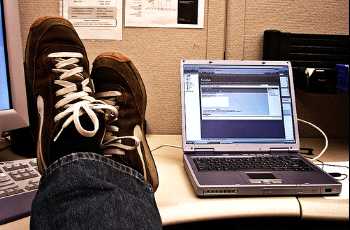 A PUBLIC PLACE
If you were one of the lucky ones to be at Germany 2006 you will recall with awe the fabulous fan zones which were dotted around the country. Free to enter and with more entertainment than you could shake a bratwurst at! Fan zones are going to be hosted around the globe including at the Eiffel Tower in Paris and Rio's Copacabana beach for this year's tournament. Plans for a 20,000 venue in London's Regent's Park were scrapped after fears it would upset the animals in the nearby zoo. Well, would you like to anger a bunch of hungry lions?

Advantages:
Almost as good as being there plus you get to go home in the evening if you live in the city. If not you can pass out in the park and nobody will complain.
Disadvantages:
Overpriced food and drink, seeing 20,000 grown men cry when their team are eliminated on penalties.
Verdict:
7/10 - Worth a shot if you can round up some friends for a party in the park.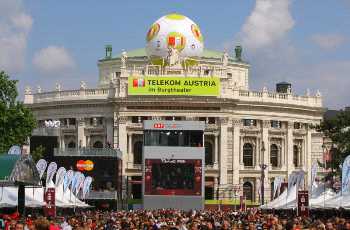 WITH A CELEBRITY
Football attracts all sorts of famous fans with the likes of Justin Timberlake a confirmed Red Devil, Will Smith has a soft spot for Lazio while Osama Bin Laden is a closet Arsenal supporter. Hollywood star Will Ferrell is often spotted in a Chelsea shirt, Kobe Bryant loves Barcelona while our personal favourite is the lovely Cameron Diaz whose heart beats faster whenever Brentford are in action.
Advantages:
Being surrounded by an entourage who will fetch you drinks and snacks.
Disadvantages:
Trying to keep a straight face when the celebrity 'fan' provides you with some tactical insight.

Verdict:
6/10 - Fun at first but likely to get a bit wearing when you have to explain the offside rule for the 97th time.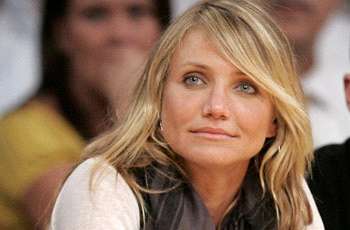 We've had our say so now it's over to you. Just where will you be watching the World Cup this summer? We'll post the best answers in our special next week.
Host your own World Cup party with an Epson Projector. Visit the Epson website for more information.

You can also win a dream World Cup Epson Projector by entering our contest. Click here to take part.

Contest open to residents of France, Germany, Italy, Netherlands, Spain and the UK only.