It is now just 50 days until the decision is made on who will host the 2018 World Cup, with
England
hopeful of being the nation selected to stage football's greatest spectacle.
Sepp Blatter is in London to meet with Prime Minister David Cameron, who, alongside David Beckham, will outline the pledge behind the England 2018 bid, and with that in mind,
Goal.com UK
takes a look at 50 famous backers of England's World Cup 2018 bid.
MORE...
Whether the bid proves to be successful remains to be seen, but what is certain is, as you can see from the list below, the bid has received widespread support, ranging from notable football figures to entertainment personalities - and even a psychic octopus.
50 famous backers of England 2018
1. Paul the Octopus chose to support England 2018 after shooting to fame during the South Africa World Cup. Paul is sadly no longer with us, but his support for the bid lives on.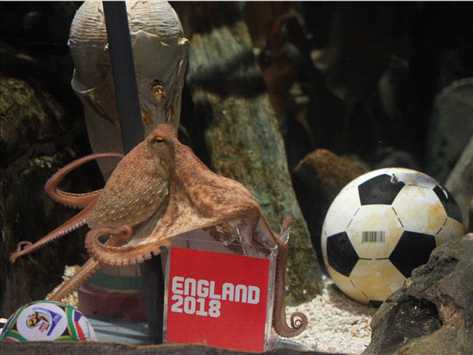 Back the Squid | Paul the Octopus chooses England 2018 in the usual fashion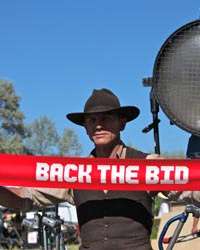 2.
Daniel Craig
, renowned around the world for playing James Bond, became the two millionth supporter of the Bid.
3. More than 2 million people from 140 countries have registered their support for the Bid by email or text.
4. One of the most iconic moments of the bidding process so far has been the shot of Lord Nelson's statue draped in a 2018 scarf.
5. Oasis star
Noel Gallagher
said: "The buzz the nation would create if we were to host the World Cup in 2018 would be incredible."
6.Former England captain
Gary Lineker
said: "Fans up and down the country would love to see the World Cup played in England and this is their chance to show their support for the bid."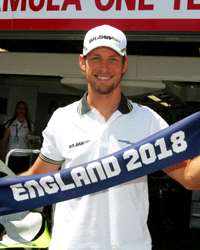 7. Formula One World Champion
Jenson Button
said: "England would be a fantastic host for the 2018 World Cup and I'm really proud to back the Bid."
8. Former Formula One Champion
Lewis Hamilton
said: "It would be a fantastic honour for us to host the 2018 World Cup. It would create a huge wave of sporting passion that everyone in this country would love to be a part of."
9.
Adrian Chiles
said: "We've just got to make it happen; we'd do it better than anybody else has ever done it. It would be the best World Cup ever."
10. Germany Captain
Michael Ballack
said: "The atmosphere and competitive nature of English football has been a great experience, playing with and against the best players in the world. England would be a fitting host for the 2018 World Cup."
11. Double Commonwealth Games Gold medalist,
Rebecca Adlington
said: "I'm definitely backing the 2018 bid - an international sporting event in Nottingham has got to be good for the city."
12. Actor
Ray Winstone
said: "Football binds communities together in every town village and city in England."
13. Actor and comedian
Stephen Fry
said: "No other country in the world can match our infatuation for the game and this is the reason I believe England would be an ideal host for the 2018 World Cup."
14. MUSE bass guitarist and Rotherham United fan
Chris Wolstenholme
said: "A World Cup in England would be massive. I'm lucky enough to know what it feels like to play in front of a packed Wembley crowd: the atmosphere is unbelievable and the stadium is superb."
15. Jockey
Frankie Dettori
said: "Having lived here for many years and being a keen Arsenal fan, I have experienced first hand the unrivalled passion supporters in this country have for the game. I am convinced that England would be a fantastic host for the World Cup in 2018."
16.
The Royal Family
added their support when an England 2018 hot air balloon was flown above Buckingham Palace. FA President, Prince William has been a major supporter since the launch.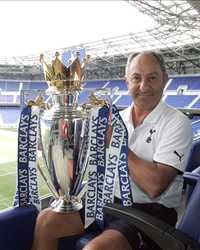 17. Bid Ambassador and Tottenham Hotspur and Argentina legend,
Ossie Ardiles
, said: "I remember the terrific welcome I received when signing for Spurs and this is a key reason why I believe that England can be successful with its Bid."
18. Leicester City fan and Kasabian frontman
Serge Pizzorno
said: "The entire band is delighted to get behind England 2018. Everyone in England loves football and the tournament would create a huge wave of passion throughout the country."
19. Darts legend and Port Vale fan
Phil 'The Power' Taylor
said: "It would be fantastic to have the 2018 World Cup in England and I'm totally behind the bid. Football's our national game and it would be an amazing event that would bring together the whole country."
20. Actress and presenter
Amanda Holden
said: "The entire nation gets captivated by Britain's Got Talent and it is this wave of passion that would engross the whole nation should England host the World Cup in 2018."
21.
Piers Morgan
said: "As an avid football fan I am as keen as any supporter to see England stage the World Cup in 2018."
22. Hollywood superstar
Michael Sheen
, who once famously played Brian Clough said: "If England was to host the World Cup in 2018, the passion of the fans would surely produce the most memorable of tournaments."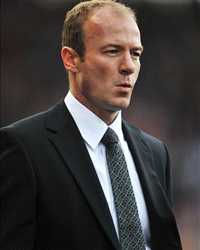 23. Former England star
Alan Shearer
said: "To play in the biggest tournament of all is a dream for every footballer and to see St. James' Park named as a World Cup venue for 2018 would be fantastic and fitting for such a great stadium."
24. Chelsea star
Michael Essien
said: "To become an ambassador for England 2018 is a huge honour and it would give me a great deal of pride to help bring the World Cup to England."
25. West Ham fan and actor
James Cordon
said: "Having the World Cup in England in 2018 would be amazing. We have an unrivalled passion for the game."
26. Cricketer
James Anderson
said: "Being the host nation for a football World Cup would give English sports fans a huge stage to express themselves on so I'm not only backing the bid myself but also urging the entire nation to register their support."
27. Sunderland fan and cricketer
Paul Collingwood MBE
said: "All the lads in the squad enjoy a kick about during training sessions and we've all grown up being massive football fans so we're delighted to show our support for England 2018."
28. Nottingham Forest fan
Lee Westwood
said: "Every football fan was mesmerised by the amazing scenes out in South Africa over the summer so to think the tournament could be played in England in 2018 is an incredibly exciting prospect."
29. Actor
Rupert Grint
said: "I'm proud to be putting my support behind England 2018 and would urge the entire nation to back the Bid as well."
30. Former England rugby captain
Martin Johnson
said: "The England bid to host the FIFA World Cup in 2018 shows a huge amount of creativity, innovation and merit, which is complemented by a superb infrastructure of stadia around the country."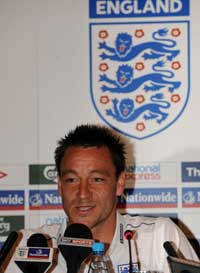 31. England defender
John Terry
said: "The opportunity to play in a World Cup is the pinnacle of any footballer's career, but the prospect of an England squad competing for the game's biggest honour in this country is incredibly exciting."
32. England Manager
Fabio Capello
said: "I feel very privileged to be putting my support behind the England 2018 campaign and firmly believe that hosting the tournament in this country would deliver positive change for game across the world."
33.
Marvin
from boy band JLS said: "The entire band is delighted to be putting our support behind the England 2018 Bid as it would be an amazing privilege for this country to host the World Cup."
34. WBC Super Middleweight champion
Carl Froch
said: "The fantastic football fans we have in this country would make sure a World Cup in England would be a spectacular event."
35. England Under-21 manager
Stuart Pearce
said: "My passion for youth football is one of the reasons I am so pleased all of the England under-21 squad have pledged their support to the England 2018 World Cup bid. A tournament in England could inspire a new generation of football fans and players."
36. Jockey
Martin Dwyer
said: "I believe this country would be a fantastic host for the 2018 World Cup."
37. West Ham midfielder
Mark Noble
said: "I've been lucky enough to experience some big tournaments at Under-21 level and would love to be part of a World Cup in England."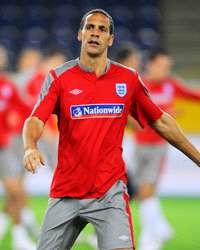 38. England captain
Rio Ferdinand
said: "I am confident this country would host a fantastic World Cup that would be for the good of the game around the world."
39. Former Chelsea and Italy striker
Gianfranco Zola
, said: "England is a wonderful place to play football and I think it would be a great place to play a World Cup."
40. Stoke City and Trinidad and Tobago star
Kenwyne Jones
said: "As an international footballer I know just how exciting being part of such a huge global event can be."
41. Manchester City and Paraguay star
Roque Santa Cruz
said:" I have been impressed by the skill and passion of the game here and think that a World Cup in England 2018 would be a great spectacle for all the players of the world".
42. Prime Minister
David Cameron
said: "We will do everything in our power to help secure for England the honour of hosting this prestigious event."
43. London Mayor
Boris Jonson
said: "Join me in supporting the bid to host one of the greatest sporting tournaments in the world."
44. England cricket Captain
Andrew Strauss
said:" I've no doubt our public would make a football World Cup in England a special experience and I hope they join us in supporting the England 2018 World Cup Bid."
45. Manchester Untied manager
Sir Alex Ferguson
said:" It would be a memorable occasion and would inspire people all over the world."
46. Radio DJ
Chris Moyles
said:"A world cup in England would be amazing."
47. TV personality and Chelsea fan
Tim Lovejoy
said:"Having the chance to host the 2018 World Cup would be incredible."
48. X Factor judge
Simon Cowell
said: "To be given the chance to host the 2018 World Cup here would be fantastic and would unite the whole country."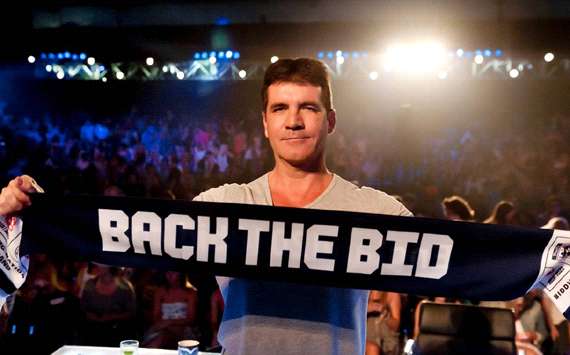 It's a 'yes' from me | X Factor judge Simon Cowell backs the bid
49. Mexican fan
Gerardo Cavazos
said:" I think England would be a brilliant host for the World Cup in 2018."
50. Member of boy band JLS,
Aston
said: "The entire nation lives and breathes the game so I'm sure England would put on an amazing show and create a World Cup to remember for football fans around the world."