By Jay Jaffa
With just a mere 31 days until the
Premier League
is back in our lives, we've approached the awkward middle phase of the transfer window.
Some clubs have adopted a frugal stance and held off on chasing star names, while others have clambered through the window, grabbed a gaggle of exotic footballers, before scurrying back to their training ground. I'm looking at you, Chelsea.
So with a healthy month-and-a-half of transfer activity still to come, what do we want to see from our darling top-flight teams? Allow
Goal.com
to take you through our idea of the perfect summer.
Dimitar Berbatov to West Ham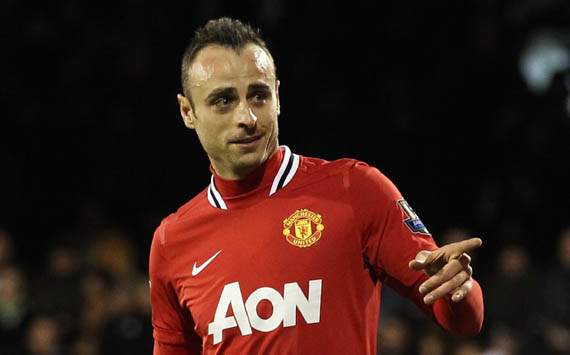 East London has it's charms; it's gritty nightlife, the cockney revellers and it's quaint yo-yo football club. And every once in a while, West Ham, the club that best represents the working-class of the East End, presents a player of such supreme technique and class, you are reminded of just how large a paradox they can be.
Sir Trevor Brooking, Bobby Moore and Paolo Di Canio had the ability to play with a flourish and acted with grace on and off the pitch while in claret and blue - in direct contrast to the likes of Billy Bonds and Julian Dicks. And so with Sam Allardyce in charge and Kevin Nolan taking names on the field, the arrival of Dimitar Berbatov – arguably the most stylish Premier League striker of the last five years – would compliment them beautifully.
And if there's one man to bring a touch of panache to a somewhat agricultural (what would Ron Greenwood say?) team, it's the languid Bulgarian.
Zlatan Ibrahimovic to Man City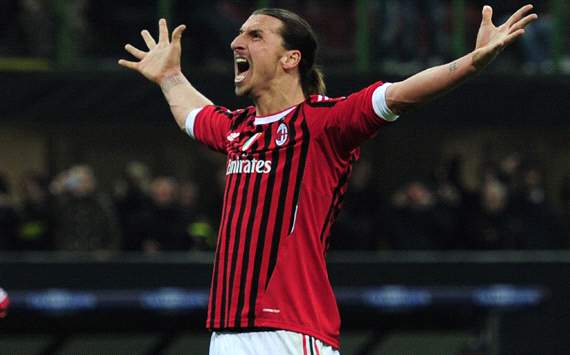 Your eyes are not deceiving you. In this era of boardroom billionaires (trillionaires?) where money is raised as liberally as an umbrella in the English summer, we're not sure it would come as a big surprise to see Zlatan complete a double transfer this summer.
Perhaps AC Milan played hardball with City and decided they wanted Mario Balotelli in exchange for the giant Swede. Perhaps Roberto Mancini wanted to keep Balotelli and, in fact, unite him with his former Inter Milan team-mate Zlatan.
It would be a popular acquisition, let's not kid ourselves. City would be almost guaranteed another title and we'd be guaranteed a scarcely believable caper every single day.
It makes little to no sense – but what does in the modern football era? Who in their right mind would put Ibrahimovic and Balotelli in the same dressing room?
Robin van Persie to stay at Arsenal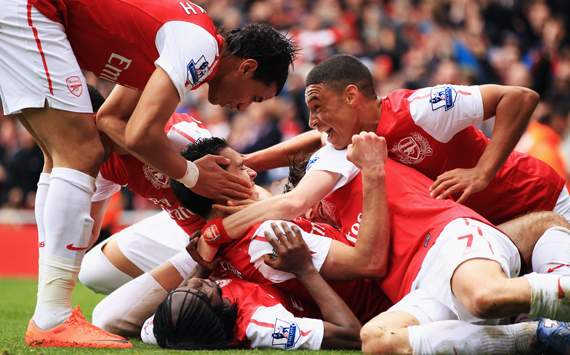 Wouldn't it be nice if for once,
just once
, Arsenal kept hold of their most sought-after player? Ten years ago, everyone feared Arsenal. They'd completed 'The Double', they were to embark on an invincible season, and then they moved home.
As if by magic, they fell off their pedestal and became a selling club. Arsene Wenger, for all his peculiarities, agrees with the direction the club wish to proceed – lobbying for financial prudence and instilling a style throughout the club.
So wouldn't it be a reward of sorts if Van Persie chose to stay in north London? To give the middle finger to the man? To pledge his career to the club that made him? It would be a victory for the purists among us.
Carlos Tevez to just go...anywhere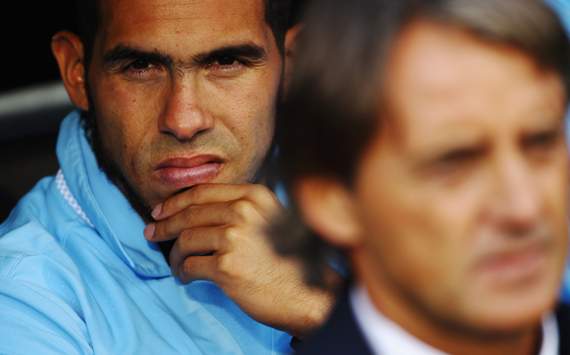 I'm so bored of Carlos Tevez. Who isn't? Frankly, as long as he leaves these shores to go and bother another club with his half-baked excuses I'll be okay.
And no, I'm not having this "the Premier League will be the real loser if he leaves" argument. No we won't, he's not here half the time and when he is, he spends his time undermining his manager and team-mates.
Also! You've got to be some loose cannon to be out the door ahead of Balotelli...
Lucas Moura to Manchester Utd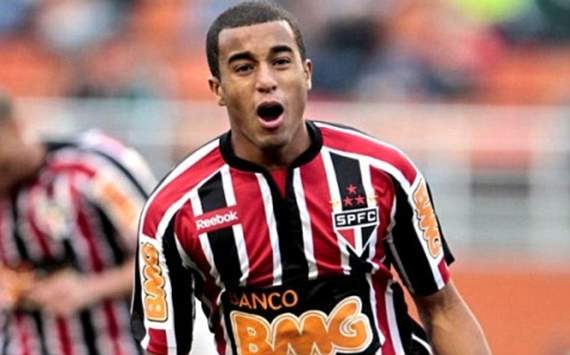 IPO? What IPO?! Stick €38 million up your jumper Mr Juvencio and strap Lucas into the first flight to Manchester. There's been a lot of talk in the off-season of money and figures, debts and loans, interest too... all financial guff. But United have been here before, they've been baited by the world's media and have come out fighting.
Berbatov for £30m, Valencia £16m, Jones, De Gea and Young for over £50m. Bait Sir Alex at your peril.
If Lucas Moura is as breathtakingly talented as his reputation suggests, we can only hope (as impartial Premier League connoisseurs) that he's strutting his stuff on this merry isle.
Andy Carroll to Newcastle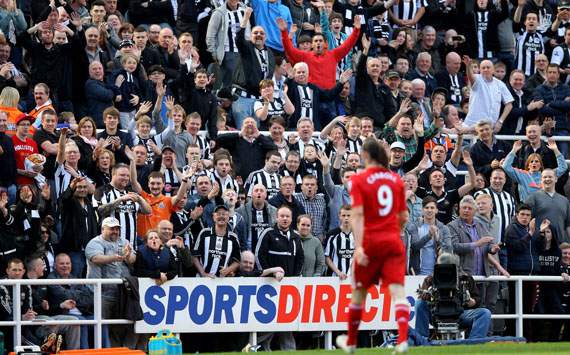 It almost seems too romantic a story – especially when Carroll's locks lend an effeminate touch to an otherwise gruesome and burly big man. But get this – B-Rod reckons Big Andy may struggle with his ball-on-the-deck style. And people said he was clueless.
Of course, as one door closes, another tends to open, and in this case soon-to-be Sir Alan Pardew remarked: "If Andy Carroll comes it'll only add to us."
Indeed it will. But has anyone wondered how his French is? Playing alongside Cisse, Ba, Ben Arfa, Amalfitano, Cabaye and Tiote will be a nightmare. He's got more chance understanding Charlie Adam.
Michael Owen & Emile Heskey to Aston Villa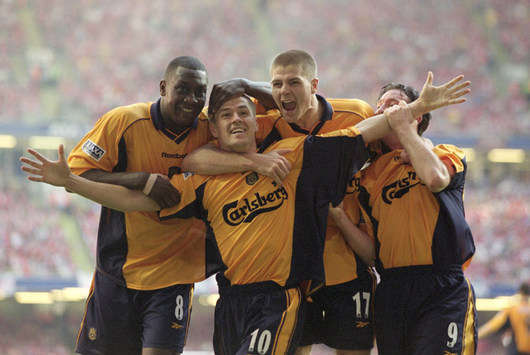 In twenty years time we will look back and admire one of the great English forward-lines of our time. Not Sutton and Shearer, nor Bright and Wright, not even Joachim and Dublin. No, the greatest of all time will be reserved for the Emile Heskey and Michael Owen partnership of the early 2000s.
The nippy, semi-injury plagued Owen used his robust partner, linking up as only the best little man/big man combinations do. For a while it translated to the international stage as well – albeit with Heskey out wide.
Still, both men are without a club this summer, making it the perfect time for Paul Lambert to U-turn on Heskey and give Owen a whistle-stop tour of Bodymoor Heath. Throw the pair together for one last hurrah at Villa Park.
Because if that doesn't excite you after 12 months of Alex McLeish, nothing will.
Fulham complete the most amusing front-line in recent memory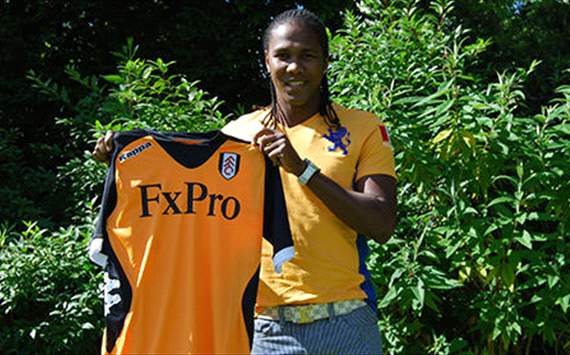 Martin Jol, a full summer transfer window and a need for strikers could be one of the most dangerous things in football. At Tottenham he drafted in Grzegorz Rasiak (bad enough, you might think) and a man many would have consigned to the deepest darkest recesses of their minds – Edson Rolando Silva Sousa.
He hinted towards this by making Orlando Sa one of his first acquisitions last year but it looks as though this summer will seal his legacy as the ultimate slapdash forward-line architect.
Sa departed leaving Jol a blank canvas to go to work with and hasn't he found a creative spark? Mladen Petric was first through the door with Colombian Hugo Rodallega scuttling not far behind him. And what next? If rumours are to be believed, 40-goal Jordan Rhodes and
Romelu Lukaku will be winging their way to Motspur Park soon
. Glorious.
Age no longer a number at Chelsea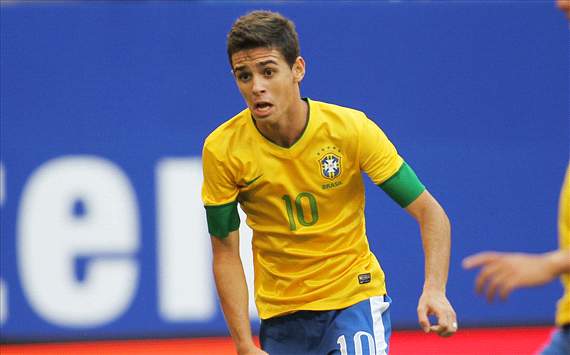 There would always come a time for Chelsea to put the old boys out to pasture and rejuvenate a listless squad. A listless squad that won the greatest prize in club football, but a listless squad regardless.
That Champions League win was deemed a good enough audition for Roberto Di Matteo to take the job full-time and now we're seeing a fully focused buying machine in action. Eden Hazard, Marko Marin, Kevin De Bruyne have arrived and Oscar is on the brink too.
Combine those attacking midfielders with Juan Mata and chuck Edinson Cavani in there as well and you suddenly have a rather scary looking Chelsea team. Maybe the European Cup win is no flash in the pan...
Follow Jay Jaffa on