By
Sulmaan Ahmad
| Chief Editor
He doesn't have the walk or the talk of a man even slightly motivated by money, but the fact
Barcelona
and various sponsors have gone so far out of their way to recognise
Lionel Messi
's talents in spite of his complete lack of any star charisma or posterboy posturing makes his topping of the football rich list an even more spectacular achievement.
What began with his predecessor, the great
Ronaldinho
, first announcing him to the world at large as a player whom the then-unplayable and incomparable Brazilian rated even more highly than himself, ended over the past 12 months with an unprecedented treble, followed by a further three trophies to make it six in the year, then his capture of both the Ballon d'Or and the FIFA World Player awards and now, even making it past
David Beckham
and
Cristiano Ronaldo
to take home the most cash and coin at the end of it all. And he's far from finished.
What is most apparent here is the lack of parallels that can be drawn between Messi's story and that of anybody else in the Premier League. Wayne Rooney admittedly cuts a similar figure in some respects, and Arsene Wenger, as a manager, certainly champions development like Barcelona's of Messi, but has never yielded results quite so phenomenal.
David Beckham is the man who made way for Messi to take the number one spot, and most satisfying of all for the Argentine will be the fact that it was his winning bonuses for that incredible trophy haul that gave him the extra £3m or so - small change in the context - to leap ahead of both Beckham and Cristiano Ronaldo.
But for the treble, he would have been third.
Beckham's income has for so many years been built primarily around sponsorship deals that it has perhaps unfairly detracted from his class and quality as a footballer. Regardless of that, his is not necessarily a model anywhere near 'textbook' enough to be replicated by aspiring youngsters.
Cristiano Ronaldo is similarly dedicated to his football, a superior talent to Beckham - and indeed most footballers we have ever seen - but is also a near-unparalleled showman in every sense of the word. Not the kind of character to come out of England very often, if at all. Modesty often comes first in the home of football, but it's audacious skill that often serves as the hallmark of the game's very best.
Carlos Tevez is the highest ranked of the Premier League's stars, being paid a vast amount by mega-rich Manchester City, but not making as much from sponsorships as others on the list. Not quite as marketable as a Kaka figure, yet not as talented as Messi to attract the attention in spite of it.
Frank Lampard is the pride of England in ninth place, and undoubtedly will be joined by Wayne Rooney this time next year, but the list is distinctly dominated by those who go against the Premier League grain. The exceptionals.
Strength-in-depth may be present in England like nowhere else and in truth, who makes how much is inconsequential when it comes to creating winning teams. But let's put aside false modesty and admit that any player would gain great satisfaction from topping the list, just as any nation or league would be similarly pleased to have the most dominant contingent in the top 10.
Why can't the Premier League do better?
The France Football 'rich list'
(combines salaries, bonuses and off-field earnings):
PLAYERS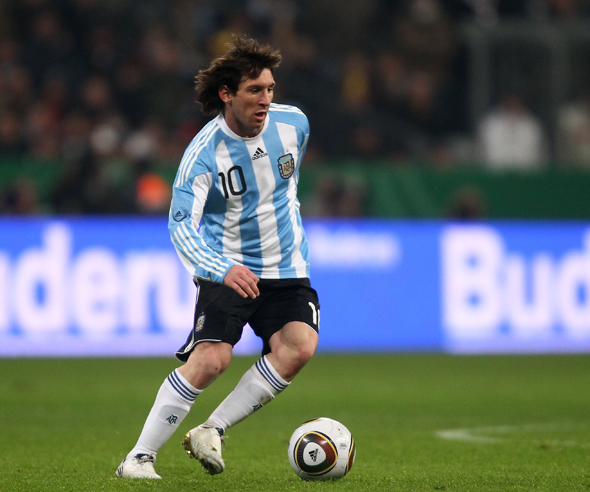 1. Lionel Messi (Barcelona) £29.6m
2. David Beckham (LA Galaxy/Milan) £27.3m
3. Cristiano Ronaldo (Real Madrid) £27m
4. Kaka (Real Madrid) £16.9m
5. Thierry Henry (Barcelona) £16.1m
6. Ronaldinho (AC Milan) £15.5m
7. Carlos Tevez (Manchester City) £13.8m
8. Zlatan Ibrahimovic (Barcelona) £13m
9. Frank Lampard (Chelsea) £12.8m
10. Samuel Eto'o (Inter Milan) £12.4m


MANAGERS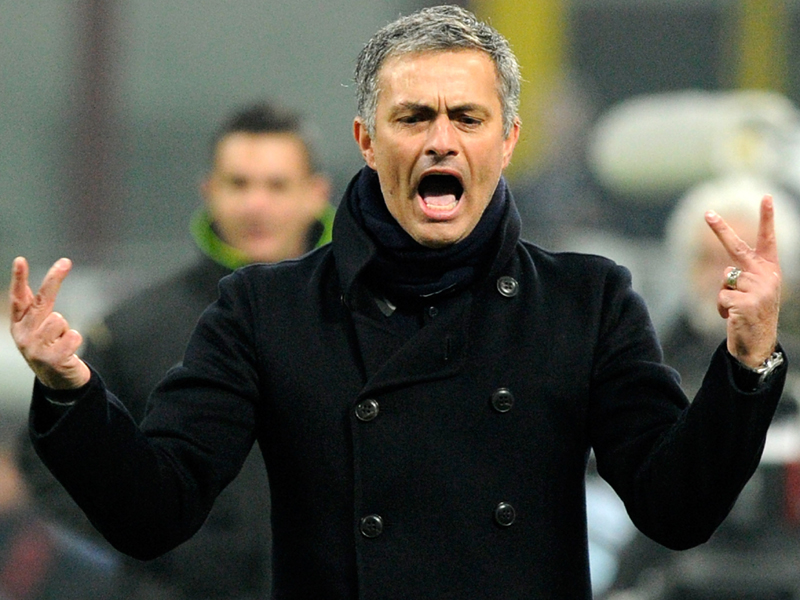 1. Jose Mourinho (Inter) £11.7m
2. Roberto Mancini (Manchester City) £10.8m
3. Luiz Felipe Scolari (FC Bunyodkor) £8.5m
4. Juergen Klinsmann (ex-Bayern Munich) £8.1m
5. Fabio Capello (England) £7.5m
6. Guus Hiddink (Russia) £7.1m
7. Sir Alex Ferguson (Manchester United) £6.5m
8. Pep Guardiola (Barcelona) £5.8m
9. Arsene Wenger (Arsenal) £5.7m
10. Louis van Gaal (Bayern Munich) £5.4m
Managers are another story. Jose Mourinho has left the Premier League and soars to the top at Inter, making twice as much as the man who last season conquered Spain, Europe and the world, Pep Guardiola.
Maybe more proven experience is the problem, you say? Then how do we explain the Special One making around 40 per cent more than the manager who has collected by far the most silverware in the last 20 years, Sir Alex Ferguson?
Jose's X-factor is unquestionable, and he could easily find himself back in England on a similar salary. His predecessor at Inter, Manchester City manager Roberto Mancini, is in second place. It makes a bit of a mockery of the list that a sizeable chunk of his £10.8m came from his settlement with Inter.
And speaking of mockery, former Chelsea coach Luiz Felipe Scolari (affectionately referred to as 'Big Flop') is in third, after landing a lucrative deal in Uzbekistan with Budyonkor.
Bayern Munich's lack of success hasn't stopped them paying absurd amounts first to Juergen Klinsmann and now Louis van Gaal.
Fabio Capello's track record certainly earns him a high place on this list, but even he would admit, off the record, that he is lucky to be employed by the most notoriously generous national federation in the world. Guus Hiddink might echo those sentiments.
Predictably, there are no English managers on the list, but it is less of a worry when considering those who are in fact fortunate enough to make up the top 10. It's not often we think of rich lists and baulk at the managers before we do the players, but such is the world of modern management. The bosses are being rotated out season after season, with compensation pay-outs a mere afterthought.
The fact that an unemployed man is in fourth spot just about says it all when it comes to the financial reality of being a football manager.
What is often reflected in lists such as these is the value of a star. It may not be what we want or need to keep the game running from day to day, but it is what we remember in years to come. Messi has done all his talking on the pitch, but will be remembered long after his time off it. Who can follow in those footsteps?

Become a fan of Goal.com UK's Facebook fan page for all the latest news and insight into everything related to the beautiful game!