---

EXCLUSIVE
---
Barcelona forward Neymar has confessed that he is desperate to play at the Olympic Games for Brazil in Rio de Janeiro later this year.

Despite his commitments for club and country - first with the Copa America Centenario in June and then the new La Liga season two months later - Neymar wants to delay his return to Camp Nou for a chance to win Brazil's first gold medal in the football event on home soil.

"For me, to play once again at the Olympics would be a dream, a great honour to represent Brazil once again at the Games, especially as these will take place back home," the 24-year-old, who won a silver medal at the 2012 London Olympics, told Goal.

"I'm very keen to be there, not only for the gold medal that Brazil misses, but for doing it in my country.

"It's hard to send a message to the Brazilian people and promise something. The only thing that I can assure them of is that I'll do my best to honour our shirt with all my strength, my football, so we can go as far as possible."





The Brazil international, who is widely considered one of the best players in the world, also opened up about his four-year-old son Davi Lucca da Silva Santos.

Neymar is keeping any hopes for his son to follow in his footsteps under wraps because he isn't as football-obsessed as his Champions League-winning father - in fact, he doesn't like the sport at all!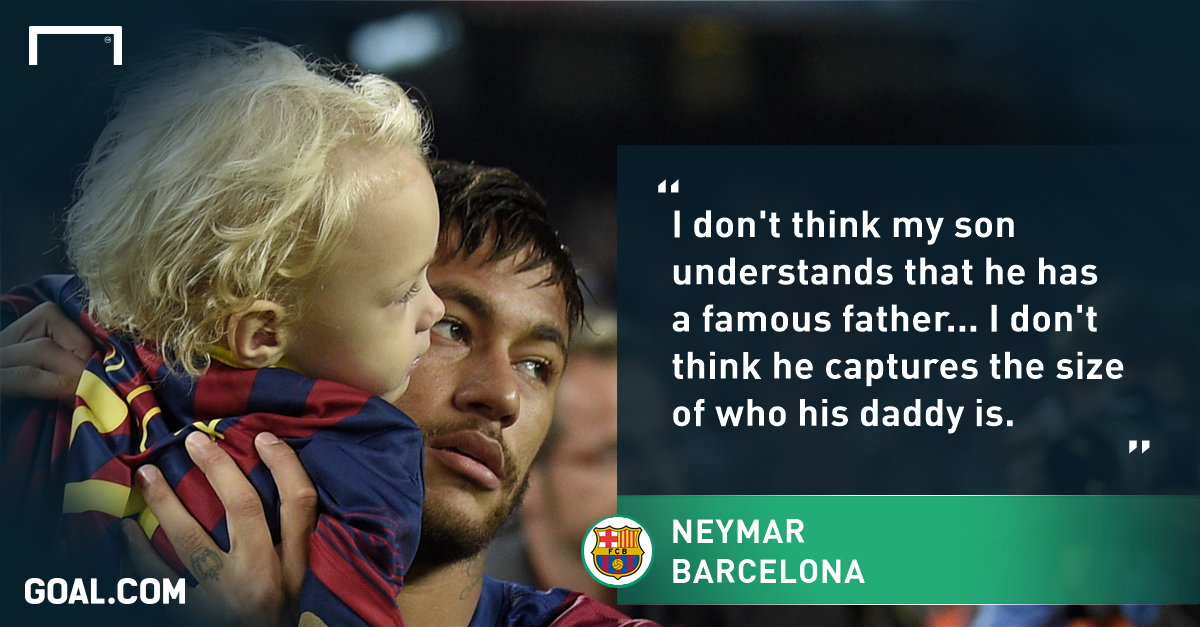 "I don't think my son understands that he has a famous father," he joked. "He knows I play football, but I don't think he captures the size, the dimension, of who his daddy is.

"Geez... I don't think my son was made for football! So far he doesn't like football, but let's see what happens! But I find it hard to believe... He's four now."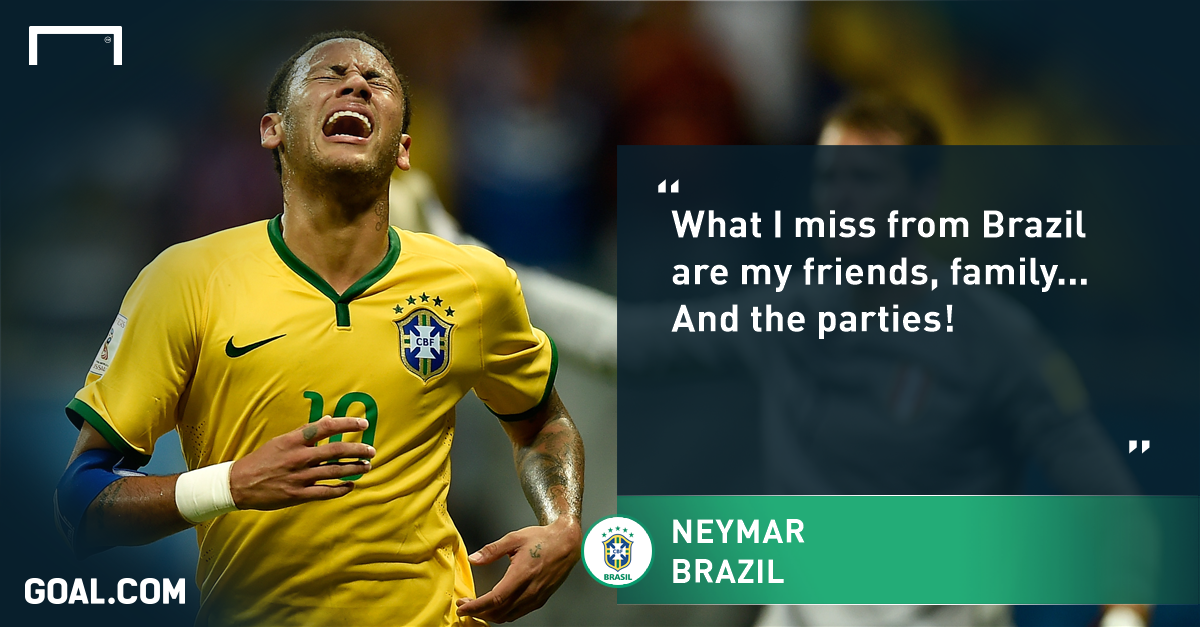 Neymar concluded the interview with a candid admission that Spain's parties don't match the ones in his homeland.

"What I miss from Brazil are my friends, family... And the parties!" he said, before breaking into uncontrollable laughter.

Check out the best of Neymar Jr's Crazy Skills, brush up on your own tricks and reproduce the Barcelona star's best bits of footballing magic by visiting this website…