live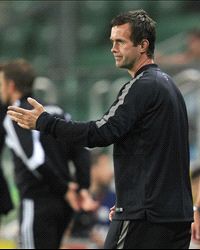 440711
2014-08-19 19:31:10
GOAL! Copenhagen 2-3 Bayer Leverkusen (Son Heung-min)

Any more for any more? Goals galore in Demnark, but it's all going wrong for the hosts just before the interval.

440710
2014-08-19 19:29:46
GOAL! Napoli 0-1 Athletic Bilbao (Muniain)

Well, the man who said he couldn't wait to play in Naples has given his Spanish club's hopes of reaching the Champions League group stages a massive boost with a goal in Italy four minutes before half-time!
440709
2014-08-19 19:28:23
WILSHERE EFFORT!
That's more like it from
Jack Wilshere,
who has been quiet so far. He arrives well onto a loose ball and tries to bend iut around the keeper, but there's not enough swerve on it and
Zengin claims easily. Five minutes until half-time, people.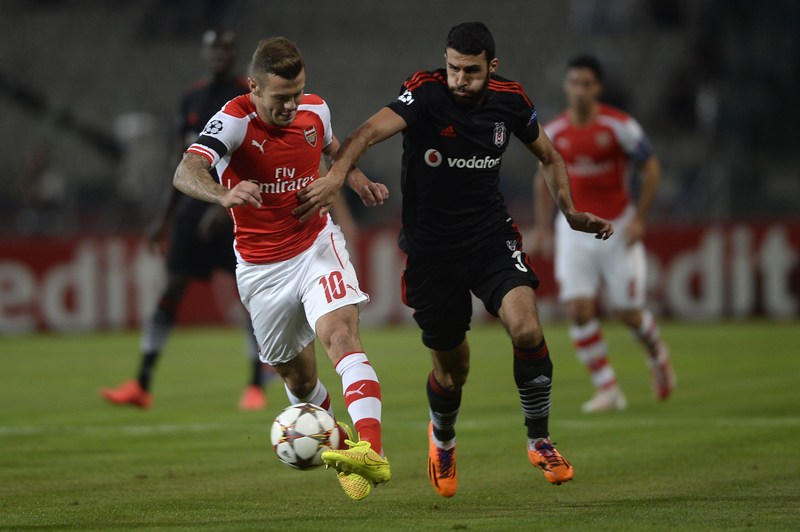 440703
2014-08-19 19:24:49
TIDY WING MAN

Alexis Sanchez looks full of energy for Arsenal, getting past his man on the right yet again and sending in a teasing cross, only for Besiktas keeper Zengin to confidently claim. The Turkish side will have to stay closer to the Chilean if they are to survive this one.
440705
2014-08-19 19:21:00
STINGER

Pektemek and Demba Ba work the ball nicely outside the box, with the midfielder hitting a rasping drive at goal which Szczesny gratefully holds onto. A nice stop there.
440699
2014-08-19 19:19:42
GOAL! Copenhagen 2-2 Bayer Leverkusen (Bellarabi)

All square in Denmark - what a tie this is turning out to be! We're 31 minutes in, and there's been four goals aready.

440698
2014-08-19 19:18:45
PENALTY CALL

The Besiktas fans are furious here as they want a penalty after Calum Chambers goes in hard on a forward in the box, but it looked like a legitimate challenge. Referee Milorad Mazic will have to be strong in the face of such noise. Moments later Calum Chambers gives away a foul on Demba Ba, and has a long conversation with the official - he wasn't happy with how Ba hit the deck.

440697
2014-08-19 19:15:41
It's all quiet elsewhere in Europe after the early goals in Denmark and Austria - but it's surely only a matter of time before the floodgates open. There's too much at stake!
440696
2014-08-19 19:13:52
TURNING THE SCREWArsenal
are looking more dangerous 25 minutes in, with
Aaron
Rambsey finding
Olivier Giroud's
run to the left of the box with a fine pass - the
France
international crosses to the back post, but
Motta
is alert to
Alexis Sanchez'
steaming run, and heads behind for a corner. Great defending, and it remains goalless.
Besiktas 0-0 Arsenal
440694
2014-08-19 19:07:08
SETTLING DOWN

We're 19 minutes into the game in Istanbul, and both sides have calmed since that frenetic opening. Arsenal are looking strong going forward, but Besiktas are plugging the midfield with bodies, and the Gunners are finding it difficult to work the space they crave.
440692
2014-08-19 19:05:39
GOAL! Salzburg (Schiemer) 1-0 Malmo
440691
2014-08-19 19:02:07
TASTY DANISH

It's all kicking off in Copenhagen, where the hosts find themselves 2-1 against Bayer Leverkusen after just 16 minutes! The Germans went 1-0 as well - a great turnaround already in the works.
440688
2014-08-19 19:00:26
SO CLOSE SANTI!

More good work from Alexis Sanchez this time, feeding Santi Cazorla on the right of the box - but the Spaniard can only flash a low shot across goal after beating his man. Plenty of pace and trickery from Arsenal already.


440686
2014-08-19 18:58:49
CLOSE FOR GIROUD!

And now Arsenal go down the other end and almost open the scoring... Alexis Sanchez shows his dribbling skills by getting away down the right flank and sliding a pass in for Olivier Giroud, whose first shot is blocked as he falls. The striker tries to convert from the floor, but the ball deflects up and into the arms of Besiktas keeper Zengin.
440684
2014-08-19 18:56:54
SZCZESNY SAVES!

That is a top stop from the Arsenal goalkeeper nine minutes in, getting a strong hand to Demba Ba's fine drive from range to keep the ball out of his left-hand bottom corner. That'll do the player's confidence a world of good.
440683
2014-08-19 18:55:26
CROWD CONTROL

The Besiktas fans are exerting their influence with incessant whistling every time the ball even goes near an Arsenal player - better get used to it, Gunners.
440681
2014-08-19 18:53:00
Besiktas 0-0 Arsenal
Well, we're off and running in Istanbul, and
Besiktas
have started very brightly.
Arsenal
are being forced onto the back foot, and have to defend pretty stoutly. The home supporters are full of belief after
Ba's
early chance, and they're moving the ball about confidently.
440680
2014-08-19 18:49:27
My, my, my, what a start that is! Demba Ba has a go right from kick-off, and Wojciech Szczesny is scrambling - he may have just got a touch to it as the ball cannoned back off the crossbar. Talk about quick starts, eh?
440679
2014-08-19 18:48:24
KICK-OFF - AND BESIKTAS HIT THE BAR FROM CENTRE! WOW!
440677
2014-08-19 18:46:27
Can Arsenal secure their 17th consecutive appearance in the Champions League group stages? It would take a strong performance from Besiktas, but don't put it past them - this home crowd are holding a minutes' silence for a former club official, but erupt into spontaneous applause. Hairs on the back of the neck...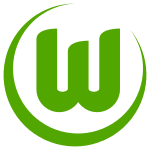 VfL Wolfsburg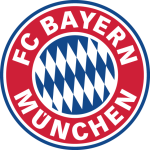 FC Bayern München
Prediction Submitted
Most Popular Predictions
VfL Wolfsburg 0-2 FC Bayern München

12.42 %

VfL Wolfsburg 1-3 FC Bayern München

12.25 %

VfL Wolfsburg 0-3 FC Bayern München

11.09 %