live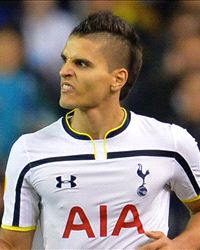 Chime in with Goal.com and other users and share your opinions.
468341
2014-10-23 20:35:00
GOAL! Celtic 1 (Scepovic) Astra Giurgiu 0
That's a no, then...

468331
2014-10-23 20:34:00
CELTIC 0-0 ASTRA - UPSET ON THE CARDS?Ryan Benson reports:
"Celtic fail to clear the corner and the ball bounces up kindly. Oros arrives late and meets it with a towering header, but his effort goes just over. Gordon looks mightily relieved."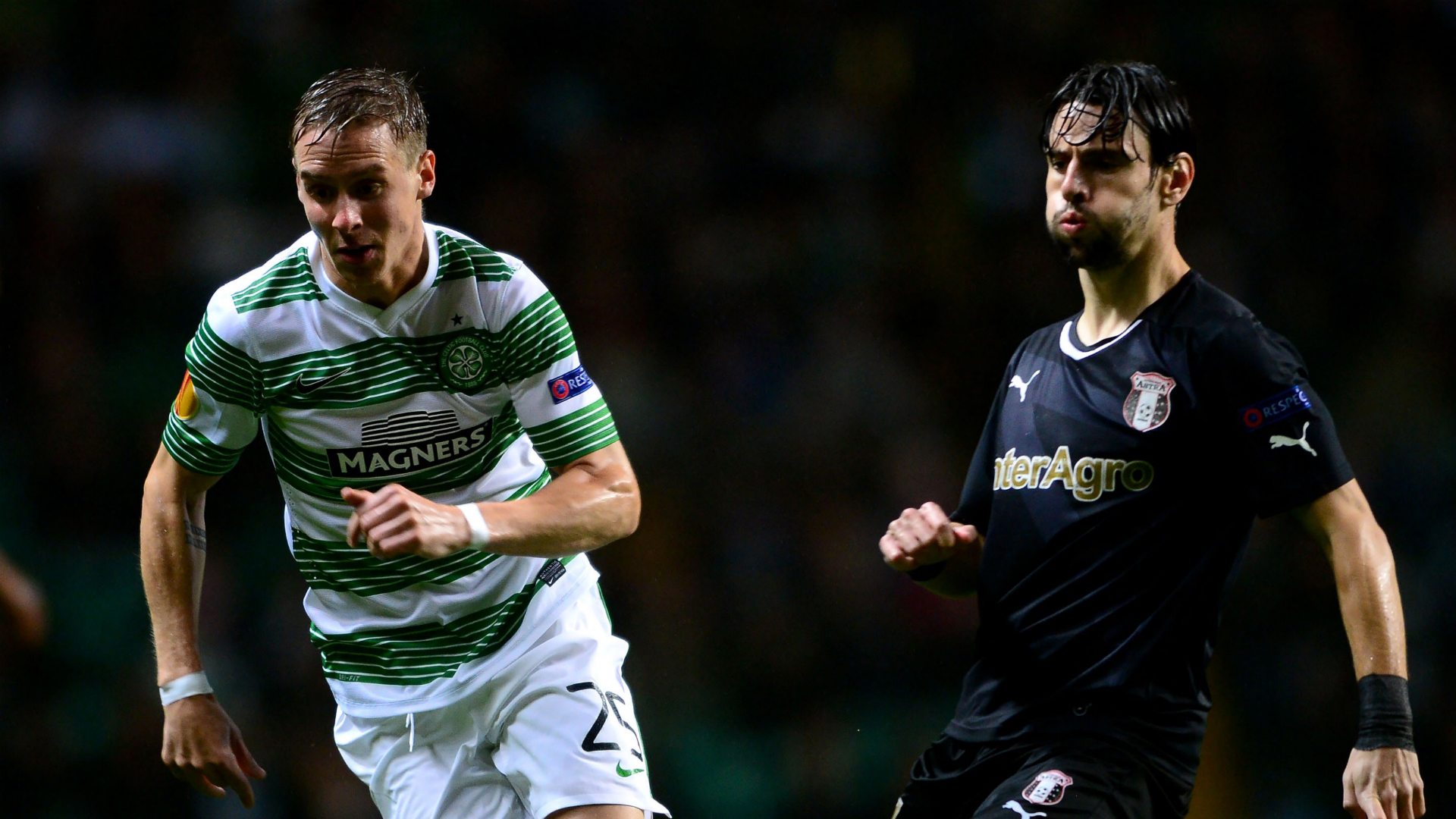 468301
2014-10-23 20:32:00
GET INVOLVED
Nice left foot volley to the keeper's right by Lamela. How good could he be i wonder? @goaluk

— Nifty Ng (@NiftyNg) October 23, 2014
468291
2014-10-23 20:30:00
TOTTENHAM 3-0 ASTERAS - LLORIS SAVES!

Excellent save from Hugo Lloris! The ball is played beyond the Tottenham defence and Fernando Usero turns and shoots on the volley. It looks certain to beat Lloris but the Frenchman somehow sticks out a hand to claw it wide of the post. Superb.
468281
2014-10-23 20:27:00
TOTTENHAM 3-0 ASTERAS - LAMELA GOAL

GOAL: Stop it, Erik, stop it! Brilliant stuff again from Erik Lamela. He receives the ball from Harry Kane on the left side of the penalty area and has his initial shot blocked. Instead of controlling the loose ball, he hits it first-time on the volley and finishes just inside the near post. He had no right to score that! Three-nil.
468251
2014-10-23 20:26:00
GOAL! Tottenham 3 (Lamela) Asteras Tripolis 0
468241
2014-10-23 20:23:00
VIEW FROM WHITE HART LANE - LAMELA WATCH

Liam Twomey reports: "This second half is markedly less eventful than the first, with Tottenham firmly in control and content to try and keep Asteras at arm's length. Erik Lamela is still the most dangerous man on the pitch, flashing into life whenever he receives the ball and driving with purpose at the visiting defence. He seems to be growing in stature with every passing minute."
468221
2014-10-23 20:20:00
ELSEWHERE IN THE EUROPA LEAGUE...

...it's Salzburg 4-0 Dinamo Zagreb, Besiktas are now 4-0 up at Partizan Belgrade - with Demba Ba on target - and FK Qarabag remain 1-0 up against Dnipro.
468171
2014-10-23 20:16:00
CELTIC 0-0 ASTRA - SCEPOVIC AGAIN!

Ryan Benson reports: "Lustig has been a constant thorn with his crossing and another of his deliveries gets through. Again the ball drops for Scepovic, who, as before, nods wide."
468151
2014-10-23 20:13:00
CELTIC 0-0 ASTRA - WHAT A CHANCE FOR SCEPOVIC!

Ryan Benson reports: "Izaguirre's cross finds its way through a couple of players and Scepovic reacts, meeting it with a downward-aiming header. He agonisingly misses the mark, though."
468111
2014-10-23 20:10:00
TOTTENHAM 2-0 ASTERAS - USERO CHANCE

Half chance for Asteras Tripolis as the ball is played back and Fernando Usero has a crack at goal from the edge of the area, but Jan Vertonghen is there to put in an important block.
468091
2014-10-23 20:06:00
SECOND HALF
Peeep! Peeep! Away we go again. Stay here for more of the same or click below if you'd prefer to follow a dedicated play-by-play commentary...
Tottenham 2-0 Asteras Tripolis | Celtic 0-0 Astra Giurgiu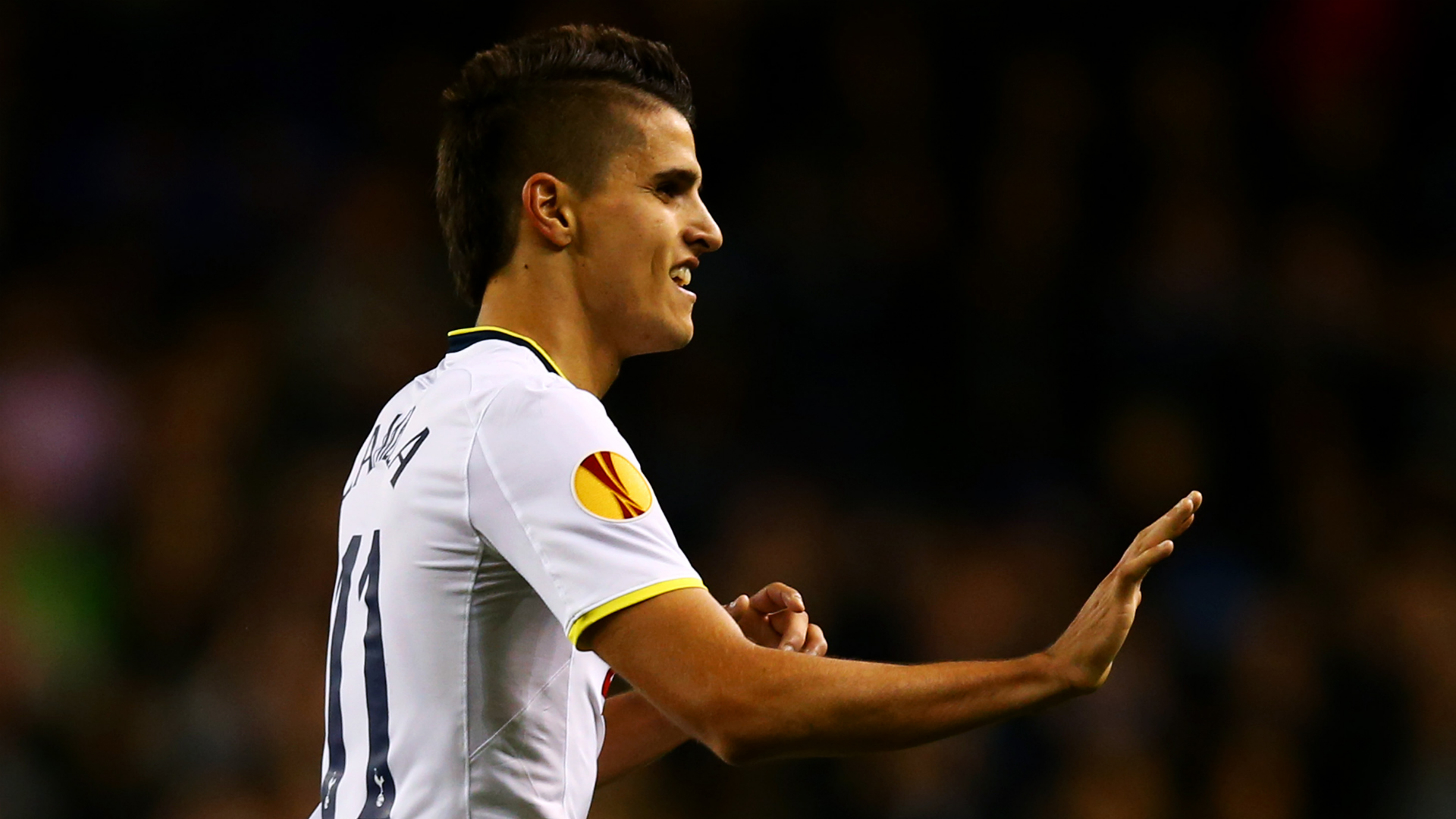 468081
2014-10-23 20:04:00
VIEW FROM WHITE HART LANE

Liam Twomey reports: "With White Hart Lane still digesting Erik Lamela's moment of first-half brilliance, legendary former captain Alan Mullery comes onto the pitch almost unnoticed to give a pitch side interview about the legacy of Bill Nicholson. He exits to warm applause, however, and a satisfied home crowd watch a slickly produced montage of the great man - albeit with a criminal *Take That soundtrack."
*'Rule The World', for those Take Thatters out there.
468071
2014-10-23 20:02:00
CELTIC 0-0 ASTRA - SUMMARY

Ryan Benson reports: "The referee blows his whistle to bring the first half to an end. Celtic will likely find themselves frustrated at the break as they started the match in encouraging fashion, piling pressure on to their visitors. Astra, though, grew into the match as it went on and have ultimately ended up creating the better chances."
468061
2014-10-23 19:59:00
468051
2014-10-23 19:57:00
468041
2014-10-23 19:54:00
468031
2014-10-23 19:52:00
TOTTENHAM 2-0 ASTERAS TRIPOLIS - SUMMARY

Whoever Mr Association Football is, he can die a happy man. Erik Lamela has scored what must genuinely be one of the greatest goals the beautiful game has ever seen. Think we're getting ahead of ourselves? Go check it out! Spurs lead 2-0 at the break.
468021
2014-10-23 19:50:00
HALF-TIME: Celtic 0-0 Astra Giurgiu
468001
2014-10-23 19:49:00
HALF-TIME: Tottenham 2-0 Asteras Tripolis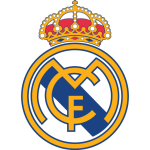 Real Madrid
Barcelona
Prediction Submitted
Most Popular Predictions
Real Madrid 1-3 Barcelona

14.48 %

Real Madrid 3-1 Barcelona

10.85 %

Real Madrid 4-0 Barcelona

9.98 %