live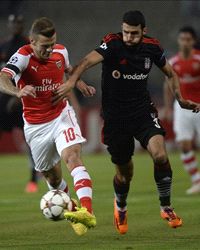 440784
2014-08-19 22:04:32
THAT'S ALL HE WROTE
Right, that is it for tonight's LIVE Champions League blog!
Arsenal
escaped Turkey with a goalless draw, but will now face
Besiktas
in the return leg without
Aaron Ramsey
- a tall order.
Napoli
rescued a 1-1 draw with
Athletic Bilbao,
but with the second leg in Spain, and with an away goal, the Basque side have to be favourites.
Bayer Leverkusen
and
Steaua
look confident of progress, but
Malmo's
late goal at
Red Bull Salzburg
could leave us with a dramatic Swedish second leg. I've been
Tom J Doyle
, and stick with us for the LIVE commentary of
Real Madrid 0-0 Atletico Madrid
. Bye for now!
Real 0-0 Atletico LIVE!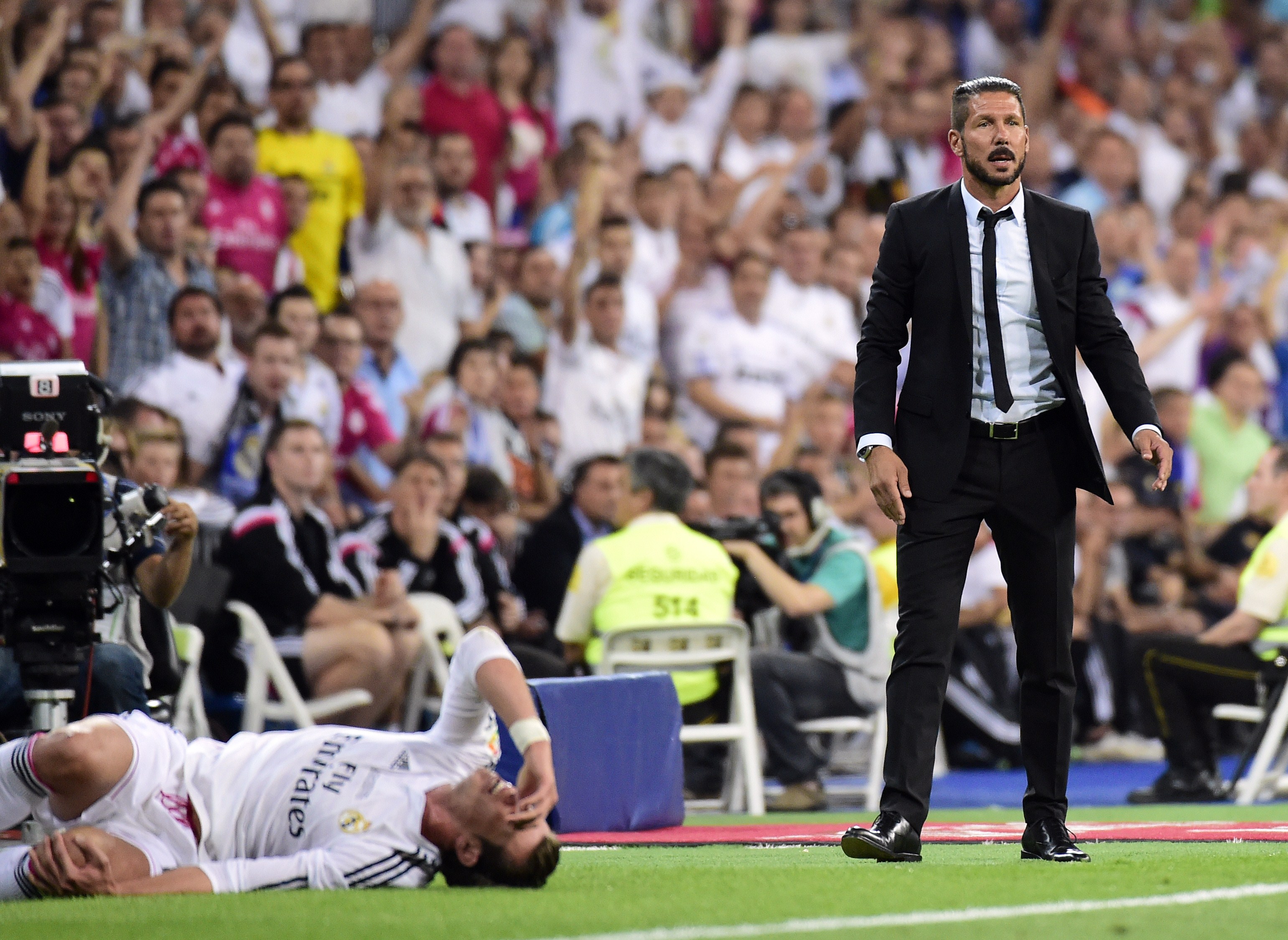 440783
2014-08-19 21:55:44
One
Arsenal
player who enjoyed a tense evening was - you guessed it -
Calum Chambers.
The boy is a social media fiend!
Great experience playing my 1st champions league game! shame we didn't get a better result but all to play for back at The Emirates #AFC

— Calum Chambers (@CalumChambers95) August 19, 2014
440782
2014-08-19 21:53:09
NO NEW TARGETS
Any
Arsenal
fans that may have been a little worried following their side's limp display at
Besiktas
-
Olivier Giroud,
we're looking at you in particular - will be suitably unimpressed to know that
Arsene Wenger
has no new transfers plans to speak of...
Regarding his transfer plans, the Gunners boss told the club's website after the game: "Not at the moment, no. I have nothing special to add on that at the moment. Honestly, we are not close to signing anybody.
"We always want to win but look,
Besiktas
could have won the game, and we could have won the game as well. Maybe a draw is a fair result because both teams had chances to win the game. We know
Besiktas
are a good team. We know the game will be certainly tight again, but we play at home. The task is clear for us, we want to win the game.We faced a very good
Besiktas
team tonight who were at our level. Their commitment was absolutely fantastic."
I'm not too sure how well that will go down with fans who are craving another defender, midfielder and striker, but
Wenger
will be
Wenger
- that's why we love him!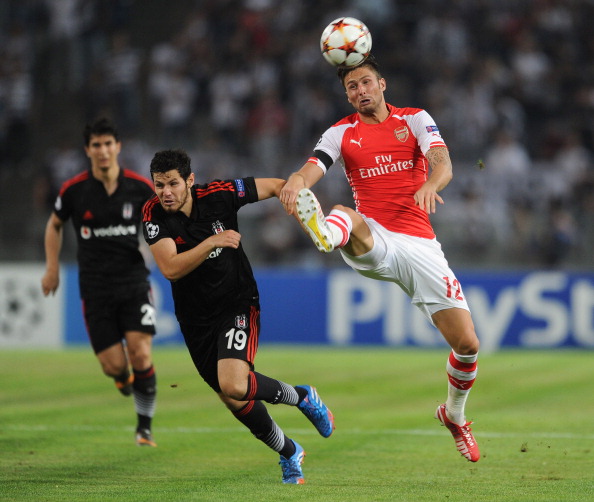 440780
2014-08-19 21:42:49
MAN OF THE MATCH?
A fair few votes for a certain
Besiktas
striker so far - if only one of his three efforts found the net, eh?
@GoalUK Ba

— I Trust you JOSE (@Sirpcfc) August 19, 2014
@GoalUK Demba Ba was awesome

— Saheed | TalkExpert© (@Talk_Expert) August 19, 2014
440779
2014-08-19 21:35:36
NAPLES STALEMATE
Gonzalo Higuain struck in the second half to rule out Iker Muniain's priceless away goal for the Basque side to set up an enthralling second leg in Spain - who's your money on to progress?
Napoli 1-1 Athletic Bilbao: Report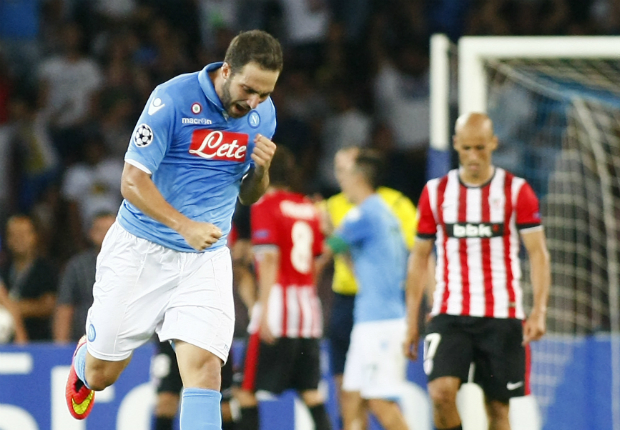 440775
2014-08-19 21:26:54
Not a happy camper...
@GoalUK. Wenger shouldn't give a red card as an excuse, he need to sign a striker and defensive midfielder, period because all is not well

— nigelpinchez (@nigelpinchez) August 19, 2014
440772
2014-08-19 21:19:14
CALM CALUM
If you want to find out how
Calum Chambers
got on against
Besiktas,
check out our scouting report below. Here's what his manager had to say about him: "I think he was once again very good and convincing in his performance. He coped with the pressure, coped with the challenges and a pitch that overall was not easy - I think he has done extremely well."
Scouting Report: Calum Chambers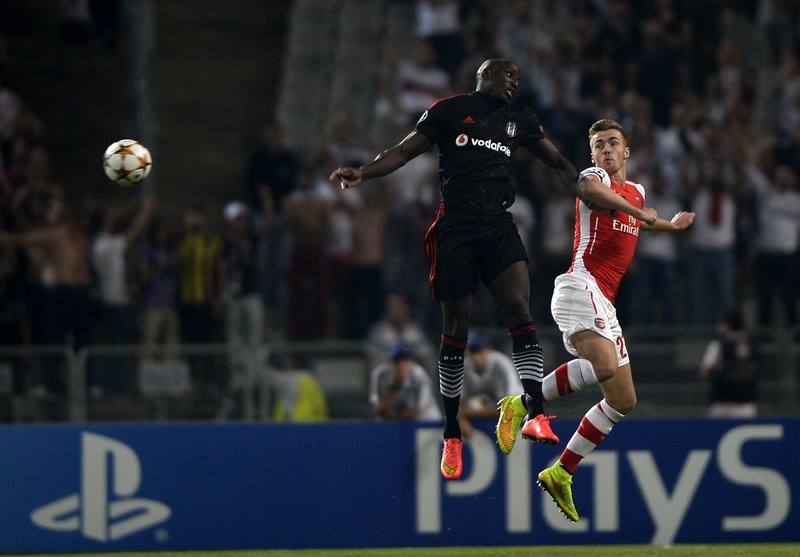 440769
2014-08-19 21:06:00
YOU CANNOT BE SERIOUS
That's what
Arsene Wenger
had to say about
Aaron Ramsey's
red card, telling reporters after the game
(in his best John McEnroe voice)
: "Both yellow cards for
Aaron Ramsey
are unbelievable When you see the fouls they have made today it's not serious. Just not serious.
"We could have won it but they had chances as well. In the end we didn't lose and hopefully we will make it at home."
Wenger slams Ramsey red card decision: 'It's just not serious'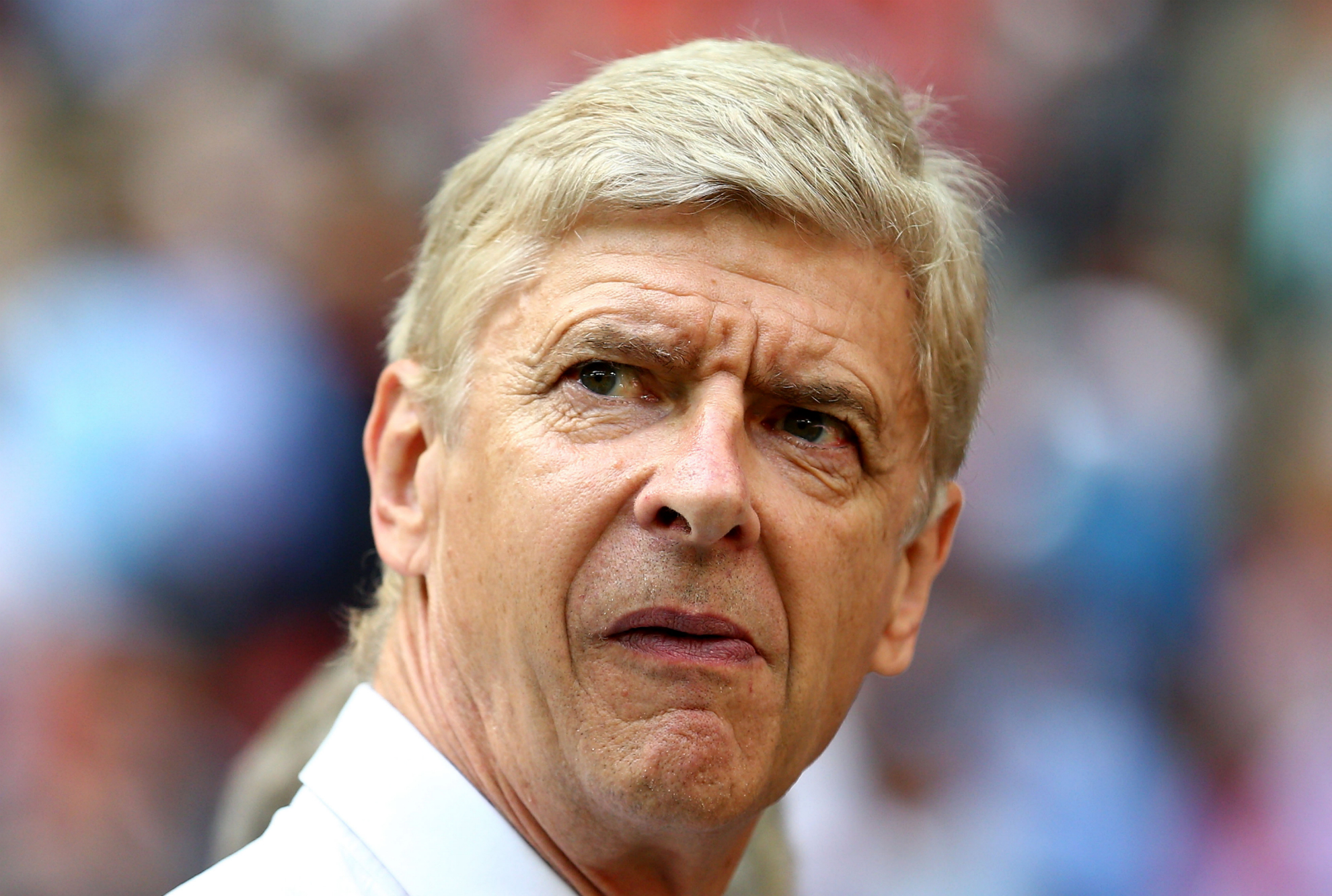 440765
2014-08-19 20:56:08
MADRID DERBI
Don't forget that
Real Madrid
take on
Atletico Madrid
in around six minutes' time in the Spanish Super Cup. If you're looking for a fine way to wrap off your Tuesday evening, you could do worse than by following the action on our play-by-play commentary below...
Real vs Atletico LIVE!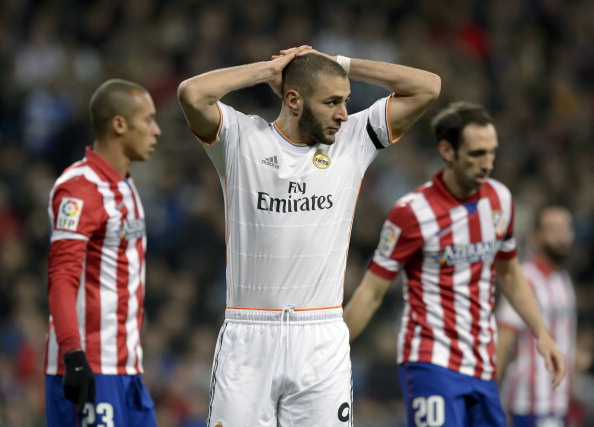 440761
2014-08-19 20:50:54
RELIEF
That's probably what
Arsene Wenger
will be feeling at the moment after seeing
Besiktas
go close throughout the game against his 10-man Gunners side, but
Alex Oxlade-Chamberlain
could well have won it for the Premier League team at the death. One thing's for sure - it's shaping up to be a tasty second leg in London.
Report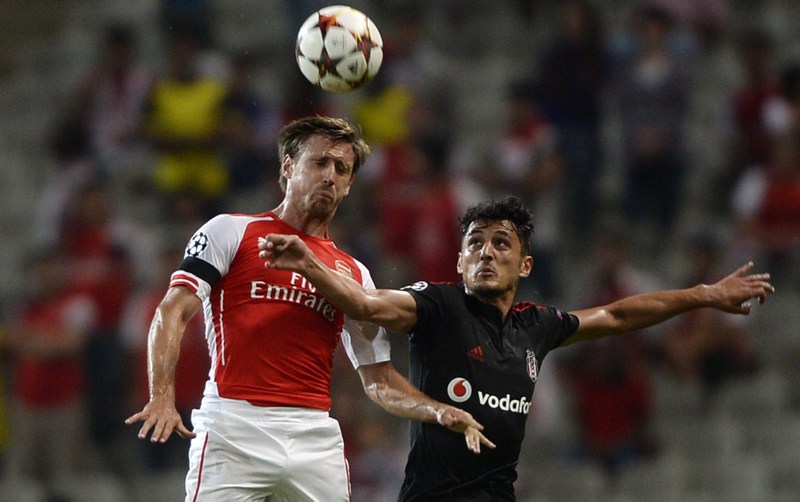 440759
2014-08-19 20:47:46
It's full-time around Europe now - let's get those final scores...

Besiktas 0-0 Arsenal
Copenhagen 2-3 Bayer Leverkusen
Red Bull Salzburg 2-1 Malmo
Napoli 1-1 Athletic Bilbao
Steaua 1-0 Ludogorets
440757
2014-08-19 20:41:42
GOAL! Red Bull Salzburg 2-1 Malmo (Forsberg)

That could well be a crucial goal for the Swedish side, with an injury-time strike giving them hope for the home leg.
440756
2014-08-19 20:39:17
FULL-TIME: Besiktas 0-0 ArsenalSlaven Bilic
- such a calm man usually, eh? - finally gets his marching orders for one too many protestations, and is sent to the stands roughly 20 seconds before the final whistle. No matter, as the Gunners have snuck a draw.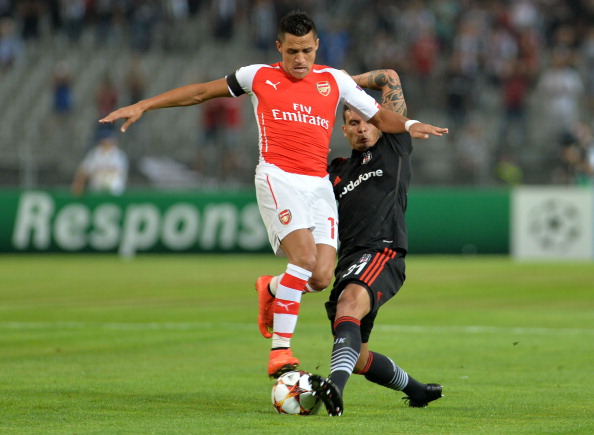 440755
2014-08-19 20:37:25
Mathieu Flamini gets some lengthy treatment for a head injury, but he (predictably) looks fine, and gets loud whistles as he saunters off with a physio. Just a minute left now.
440753
2014-08-19 20:34:42
FOUR MINUTES OF ADDED TIME

Can Arsenal find a late away goal to swing the tie firmly in their favour?
440751
2014-08-19 20:34:13
GOAL! Steaua (Chipciu) 1-0 Ludogorets

That late goal surely makes Steaua favourites to reach the group stages now...
440749
2014-08-19 20:33:14
THE OX HITS THE POST!

Alex Oxlade-Chamberlain was so nearly a super-sub there, but his low effort hits the woodwork! So, so close there.
440747
2014-08-19 20:31:15
CHANCE FOR CHAMBERS

Calum Chambers almost has a chance to sneak a win for Arsenal here as the ball arrives from a corner, but he wasn't expecting to have a free header and the chance goes begging. A night of missed opportunities, really.
440746
2014-08-19 20:30:22
Five minutes left now - here's how things stand around Europe:

Besiktas 0-0 Arsenal
Copenhagen 2-3 Bayer Leverkusen
Red Bull Salzburg 2-0 Malmo
Napoli 1-1 Athletic Bilbao
Steaua 0-0 Ludogorets
440745
2014-08-19 20:28:33
OH AARON...

Though Besiktas were breaking, it was a needless (albeit soft) foul from Ramsey, but the reaility is that Arsenal now have to survive the end of this game without their talisman. If Besiktas don't socre tonight, they'll only have themselves to blame.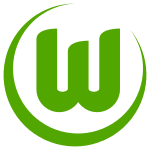 VfL Wolfsburg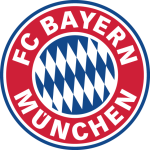 FC Bayern München
Prediction Submitted
Most Popular Predictions
VfL Wolfsburg 1-3 FC Bayern München

12.52 %

VfL Wolfsburg 0-2 FC Bayern München

12.35 %

VfL Wolfsburg 0-3 FC Bayern München

10.83 %