live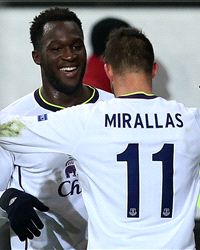 Chime in with Goal.com and other users and share your opinions.
520201
2014-11-27 21:21:00
GOAL! Tottenham 1 (Stambouli) Partizan 0
520191
2014-11-27 21:19:00
TOTTENHAM 0-0 PARTIZAN - SECOND HALF

Over 10 minutes later than planned, away they go again at White Hart Lane. If we get one more pitch invade, Imma head down to London myself and give them a Dembele Armdrag.
520171
2014-11-27 21:16:00
MATCH SUSPENDED!

Not at White Hart Lane, you'll be glad to read, but between Estoril and PSV. It's currently 3-2 to the hosts but the pitch, according to our Dutch colleagues, is "like a swimming pool". It's not confirmed yet but the match could be off.
520161
2014-11-27 21:13:00
CELTIC 1-2 SALZBURG - OFF THE BAR!

Ben Cullimore reports: "Johansen bursts down the left wing before earning Celtic a corner. Stokes whips the resulting set-piece towards the near post, where it's cleared out of play by Ramalho, before curling in another that ends up hitting the top of the crossbar."
520151
2014-11-27 21:10:00
ELSEWHERE AROUND EUROPE...
...as things stand,
Copenhagen
are heading out of the competition,
Besiktas
and
Tottenham
are on course to go through, as are
Celtic
, and
Inter
now lead against
Dnipro
.
LIVE: All the latest scores
520101
2014-11-27 21:07:00
STAT ATTACK
532 - Roberto Soldado has now gone 532 minutes of action with Tottenham without scoring (in all competitions). Blunt.

— OptaJoe (@OptaJoe) November 27, 2014
520081
2014-11-27 21:04:00
520071
2014-11-27 21:03:00
520061
2014-11-27 21:01:00
HALF-TIME: Tottenham 0 Partizan 0 Pitch Invaders 3
520051
2014-11-27 20:59:00
CELTIC 1-2 SALZBURG - STORY SO FAR

Ben Cullimore reports: "It's been a difficult opening 45 minutes for Celtic, who have struggled against the pace and trickery of the Salzburg forwards. A blistering start from the visitors resulted in two early goals for Alan, but a wonderful goal from Johansen has level the scores."
520041
2014-11-27 20:56:00
VIEW FROM WHITE HART LANELiam Twomey reports:
"Both teams are now back on the pitch, but not before a 10-minute delay that causes huge embarrassment for Tottenham on the European stage. Three pitch invaders inside 20 first-half minutes forced referee Yevhen Aranovskiy to remove both sets of players from the field as stewards poured into the far corner of White Hart Lane to my left. Things appear to have settled down a little now but Spurs will surely face sanctions from Uefa as a result of the woefully slow and inadequate steward response."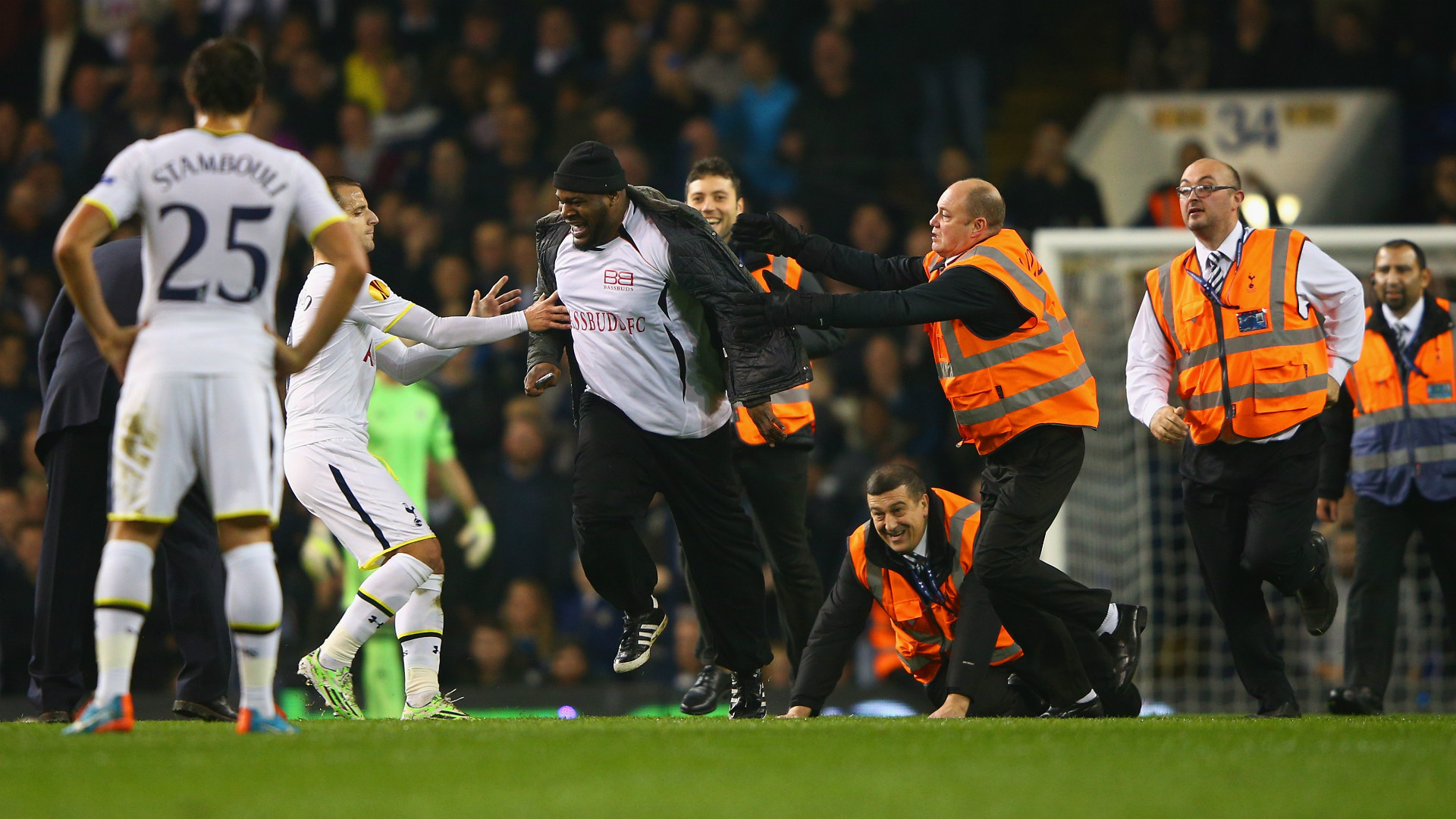 520031
2014-11-27 20:53:00
TOTTENHAM 0-0 PARTIZAN - PLAY RESUMES

Finally, after a delay of around eight minutes, we're back under way at White Hart Lane.
520021
2014-11-27 20:51:00
HALF-TIME: Celtic 1-2 Salzburg
520011
2014-11-27 20:49:00
TWITTER TALK
Pitch invaders at White Hart Lane identified as Roberto Soldado, Benjamin Stambouli & Kyle Naughton.

— Richard Jolly (@RichJolly) November 27, 2014
520001
2014-11-27 20:47:00
WHITE HART LANE UPDATE

There is, apparently, a small space between the dugout and the ad boards which makes the pitch easily accessible for fans. All three pitch invaders were wearing clothes advertising a brand of headphones. GAME = GONE.
519991
2014-11-27 20:45:00
THIRD PITCH INVADER - PLAYERS CALLED OFF

This is ridiculous now. The referee has been forced to bring both sets of players off the pitch after a THIRD supporter interrupts play. This one doesn't last long - Mousa Dembele grabs him, flips him to the ground and the stewards pounce!
519971
2014-11-27 20:41:00
ELSEWHERE AROUND EUROPE...

...it's currently Inter 1-1 Dnipro and St Etienne 1-1 Qarabag in Group F, while Besiktas are leading Asteras in the other match in Tottenham's group. As things stand, Spurs and Besiktas will be through.
519931
2014-11-27 20:37:00
VIEW FROM WHITE HART LANE

Liam Twomey reports: "Things have taken a farcical turn. Two pitch invaders in the space of five minutes have completely disrupted any rhythm Tottenham had built up and make it likely that the club will face Uefa action for the startling lack of steward intervention. Both imposters had time to attempt selfies with Spurs players on the pitch before being escorted down the tunnel. It seems everyone here is in Europa League mode."
519921
2014-11-27 20:36:00
CELTIC 1-2 SALZBURG - JOHANSEN GOAL

GOAL: Celtic are back in the game once again! Izaguirre pushes forward down the left flank before sending a brilliant cross towards the edge of the box, where it meets STEFAN JOHANSEN, who fires a great low volley past Gulacsi and into the back of the net.
519881
2014-11-27 20:35:00
GOAL! Celtic 1 (Johansen) Red Bull Salzburg 2
Make Your Prediction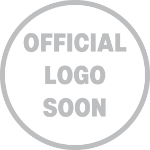 France U-21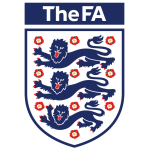 England Under 21
Prediction Submitted
Most Popular Predictions
France U-21 2-2 England Under 21

25 %

France U-21 1-2 England Under 21

25 %

France U-21 1-1 England Under 21

25 %