live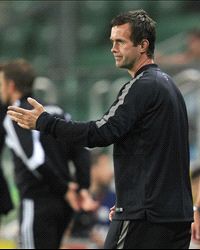 440725
2014-08-19 19:51:30
RAMSEY... NO!

The Arsenal midfielder is through on goal less than a minute after the restart, but takes one touch too many and gets his effort all wrong. A great chance right there for the visitors.
440724
2014-08-19 19:49:42
440723
2014-08-19 19:49:10
The teams are back out in Istanbul - let's hope for a second half like the first. I'd be happy with that!
440720
2014-08-19 19:44:43
REBOUND!

Scheimer's goal for Salzburg will be one of the more elaborate you'll see this evening - a teammate cannoned the ball back off the crossbar with a shot, with Scheimer then meeting the ball on the volley from even further out and finding the bottom corner of the Malmo net - top stuff!
440719
2014-08-19 19:42:01
Samuel agress - this is a corker of a game in Turkey. A goal or two would certainly spice things up though.
@GoalUK good match

— Samuel Sunday Alabi (@Samgizzzy) August 19, 2014
440716
2014-08-19 19:38:56
Let's have a look-see at the scores around Europe tonight at the interval:

Besiktas 0-0 Arsenal
Copenhagen 2-3 Bayer Leverkusen
Red Bull Salzburg 1-0 Malmo
Napoli 0-1 Athletic Bilbao
Steaua Bucharest 0-0 Ludogorets

The last game is letting us down, somewhat - come on guys!
440714
2014-08-19 19:36:27
HALF-TIME: Besiktas 0-0 Arsenal
Well that's the break, and the whistle comes at the perfect moment for
Calum Chambers
as he'll want to forget that horror slip that almost allowed
Demba Ba
in. Truth be told, the Turkish side should be ahead, but the former
Chelsea
striker has been profligate, and you've got to feel that the likes of
Alexis Sanchez
and
Aaron Ramsey
can find a way through in the second half.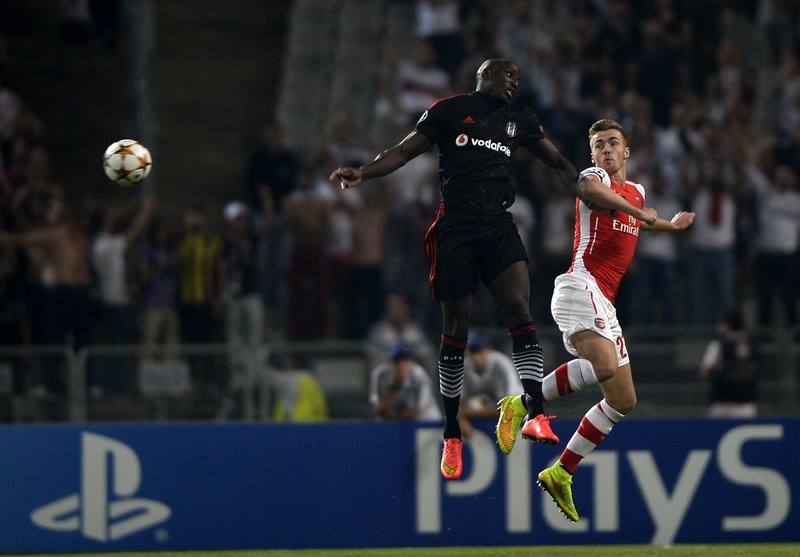 440712
2014-08-19 19:32:28
BA MISSES A SITTER!

Wow - Calum Chambers is a very lucky man as he totally misreads a long ball allowing Demba Ba in, but the striker slides a shot just wide of the post after having time and space to pick his placement. That was a huge opportunity, and both sides knows it.
440711
2014-08-19 19:31:10
GOAL! Copenhagen 2-3 Bayer Leverkusen (Son Heung-min)

Any more for any more? Goals galore in Demnark, but it's all going wrong for the hosts just before the interval.

440710
2014-08-19 19:29:46
GOAL! Napoli 0-1 Athletic Bilbao (Muniain)

Well, the man who said he couldn't wait to play in Naples has given his Spanish club's hopes of reaching the Champions League group stages a massive boost with a goal in Italy four minutes before half-time!
440709
2014-08-19 19:28:23
WILSHERE EFFORT!
That's more like it from
Jack Wilshere,
who has been quiet so far. He arrives well onto a loose ball and tries to bend iut around the keeper, but there's not enough swerve on it and
Zengin claims easily. Five minutes until half-time, people.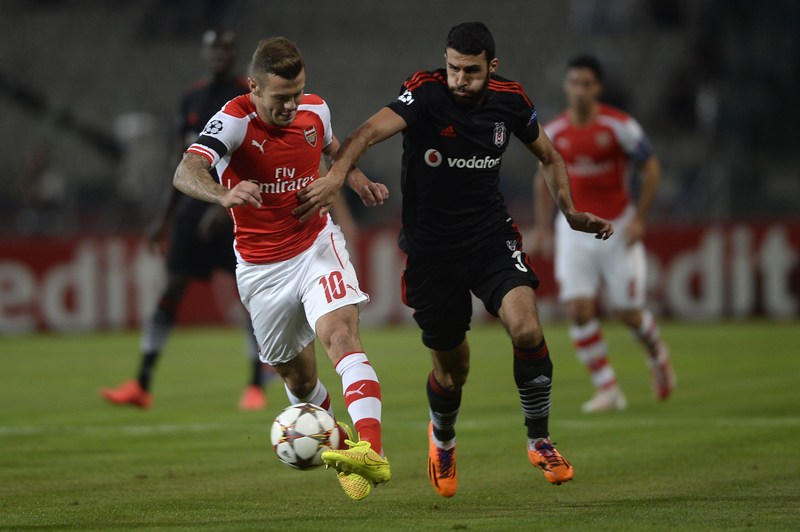 440703
2014-08-19 19:24:49
TIDY WING MAN

Alexis Sanchez looks full of energy for Arsenal, getting past his man on the right yet again and sending in a teasing cross, only for Besiktas keeper Zengin to confidently claim. The Turkish side will have to stay closer to the Chilean if they are to survive this one.
440705
2014-08-19 19:21:00
STINGER

Pektemek and Demba Ba work the ball nicely outside the box, with the midfielder hitting a rasping drive at goal which Szczesny gratefully holds onto. A nice stop there.
440699
2014-08-19 19:19:42
GOAL! Copenhagen 2-2 Bayer Leverkusen (Bellarabi)

All square in Denmark - what a tie this is turning out to be! We're 31 minutes in, and there's been four goals aready.

440698
2014-08-19 19:18:45
PENALTY CALL

The Besiktas fans are furious here as they want a penalty after Calum Chambers goes in hard on a forward in the box, but it looked like a legitimate challenge. Referee Milorad Mazic will have to be strong in the face of such noise. Moments later Calum Chambers gives away a foul on Demba Ba, and has a long conversation with the official - he wasn't happy with how Ba hit the deck.

440697
2014-08-19 19:15:41
It's all quiet elsewhere in Europe after the early goals in Denmark and Austria - but it's surely only a matter of time before the floodgates open. There's too much at stake!
440696
2014-08-19 19:13:52
TURNING THE SCREWArsenal
are looking more dangerous 25 minutes in, with
Aaron
Rambsey finding
Olivier Giroud's
run to the left of the box with a fine pass - the
France
international crosses to the back post, but
Motta
is alert to
Alexis Sanchez'
steaming run, and heads behind for a corner. Great defending, and it remains goalless.
Besiktas 0-0 Arsenal
440694
2014-08-19 19:07:08
SETTLING DOWN

We're 19 minutes into the game in Istanbul, and both sides have calmed since that frenetic opening. Arsenal are looking strong going forward, but Besiktas are plugging the midfield with bodies, and the Gunners are finding it difficult to work the space they crave.
440692
2014-08-19 19:05:39
GOAL! Salzburg (Schiemer) 1-0 Malmo
440691
2014-08-19 19:02:07
TASTY DANISH

It's all kicking off in Copenhagen, where the hosts find themselves 2-1 against Bayer Leverkusen after just 16 minutes! The Germans went 1-0 as well - a great turnaround already in the works.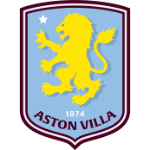 Aston Villa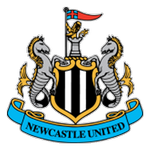 Newcastle United
Prediction Submitted
Most Popular Predictions
Aston Villa 1-2 Newcastle United

17.59 %