live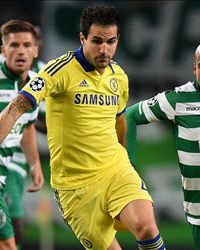 Chime in with Goal.com and other users and share your opinions.
452251
2014-09-30 20:36:00
FULL-TIME: Paris Saint-Germain 3-2 Barcelona
452250
2014-09-30 20:36:00
GOAL! Shakhtar Donetsk 2 Porto 2 (Martinez)
452249
2014-09-30 20:35:00
SPORTING 0-1 CHELSEA - COSTA CHANCE!

Question: Can Diego Costa play two games in three days? Answer: YES. Yes he can. And he nearly gets a goal but, one-on-one with the goalkeeper, can only force a fine save out of Rui Patricio.
452247
2014-09-30 20:33:00
MAN CITY 1-1 ROMA - TICK, TOCK...

We'll have an extra five minutes at the Etihad Stadium, where David Silva clips an inviting pass over the Roma defence towards Stevan Jovetic. The striker can't quite make contact, though, and the ball rolls through to the goalkeeper.
452244
2014-09-30 20:31:00
GOAL! Shakhtar Donetsk 2 Porto 1 (Martinez pen)
452242
2014-09-30 20:30:00
GOAL! Shakhtar Donetsk 2 (Luiz Adriano) Porto 0
452241
2014-09-30 20:28:00
SPORTING 0-1 CHELSEA - CHANCE!

Chelsea should wrap it up here. Filipe Luis passes the ball across the face of goal after neat build-up play by the visitors. Two players including Mohamed Salah, just on for Eden Hazard, await at the far post but nobody can turn it in.
452240
2014-09-30 20:26:00
MAN CITY 1-1 ROMA - AGUERO OFF, JOVETIC ON

Final change of the game now for Manchester City as Stevan Jovetic replaces Sergio Aguero for the final five minutes. This, remarkably, is his Champions League debut for the club. Chance to be a hero...
452239
2014-09-30 20:24:00
STAT ATTACK
7 - Neymar has scored seven goals in his seven appearances for @FCBarcelona this season. Essential.

— OptaJose (@OptaJose) September 30, 2014
452238
2014-09-30 20:22:00
PSG 3-2 BARCELONA - BARCA PRESSURETom Webber reports:
"PSG are looking to try and assert themselves on the ball once more. However, they are giving away a few too many cheap free kicks which is inviting Barca to get men forward. Warning: The last time the Catalans were victorious on French soil was at Lyon in the 2001-02 Champions League group stage."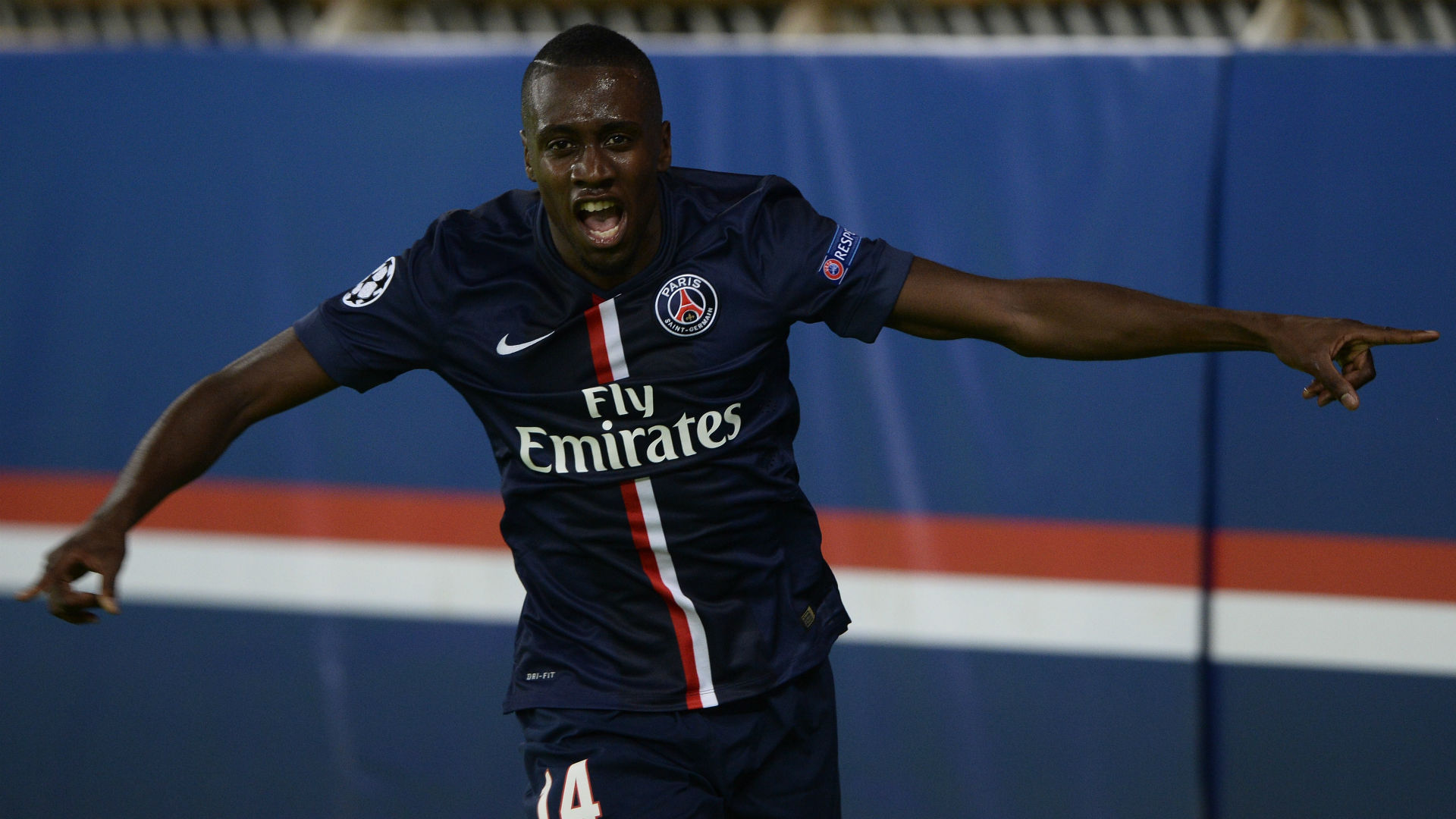 452237
2014-09-30 20:19:00
MAN CITY 1-1 ROMA - TIME'S TICKING...

Ten minutes to go and this really is anyone's game. Neither side are content with a point and are going for a winning goal. A drilled Gael Clichy cross from the left was hooked away by Juan Iturbe for Roma moments ago, while Gervinho and David Silva have had half-chances.
452236
2014-09-30 20:16:00
MAN CITY 1-1 ROMA - CITY IN TROUBLE

Roma are pressing for a winner at the Etihad Stadium and are close to finding it as Maicon, impressive since conceding the penalty, drills a dangerous cross along the six-yard box from the right. Luckily for Manchester City, there's nobody attacking it and Pablo Zabaleta can scramble clear.
452235
2014-09-30 20:13:00
STAT ATTACK
143 - Xavi is making his 143rd appearance in the Champions League; more than any other player. Evergreen.

— OptaJoe (@OptaJoe) September 30, 2014
452234
2014-09-30 20:11:00
VIEW FROM THE ETIHAD STADIUMPaul Macdonald reports:
"Man City bring Frank Lampard into the fray in an attempt to redress the midfield balance which was in favour of Roma, but now City look more secure and are gearing up for a grandstand finish. They haven't been impressive but they are still very much in the contest and a win, surely, is crucial."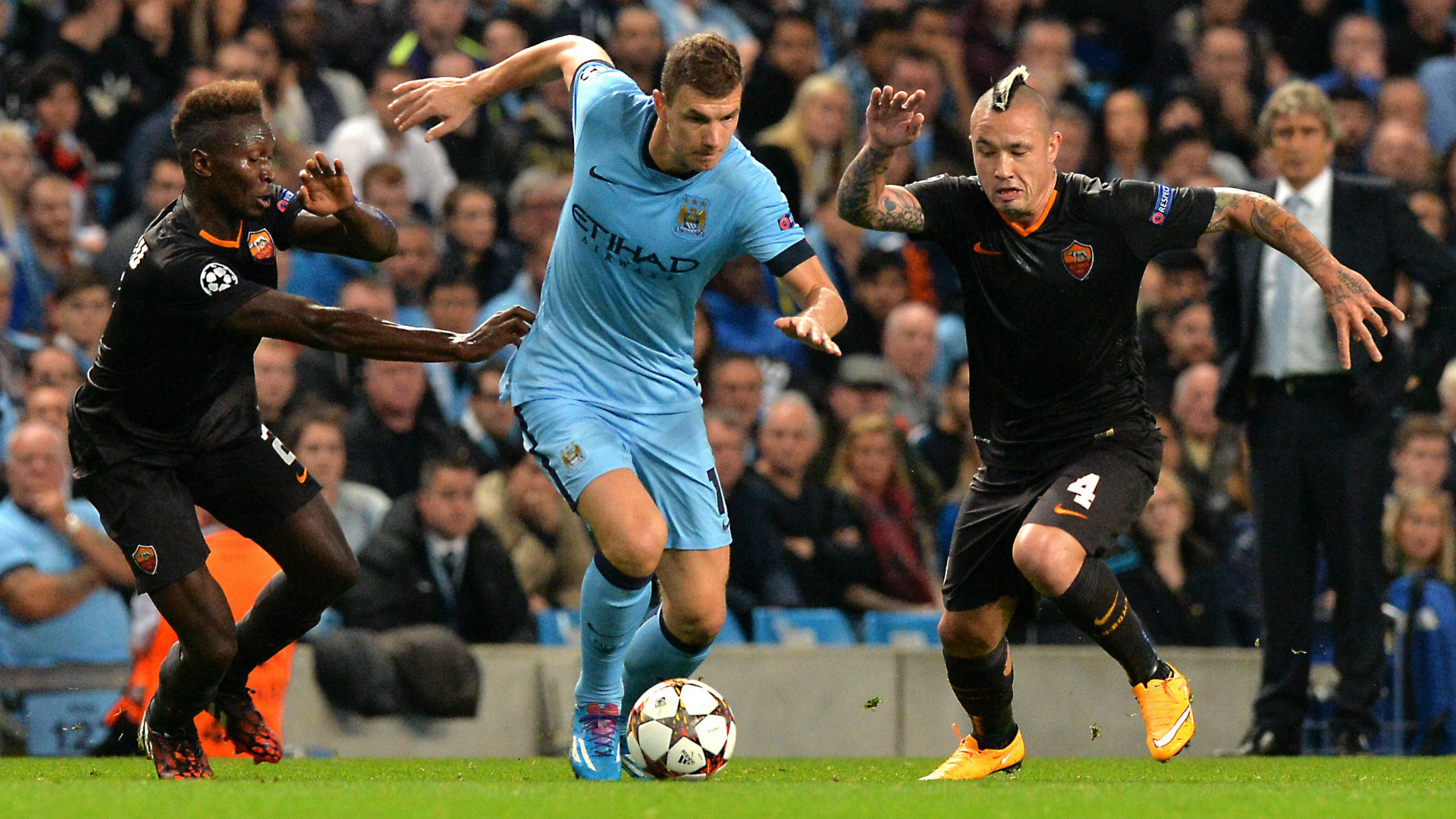 452232
2014-09-30 20:08:00
MAN CITY 1-1 ROMA - LAMPARD CHANCE

Frank Lampard sure is enjoying life as a Manchester City player. Featuring more often than many would have expected, he's scored four goals in a little over a week and looks to add a fifth with a goal-bound strike from 25 yards out. It takes a slight deflection, though, and the goalkeeper is able to palm wide.
452231
2014-09-30 20:05:00
SPORTING 0-1 CHELSEA - COSTA v MAURICIODiego Costa
races through the centre before getting cynically hacked down to the ground by
Mauricio
. Costa, cool as you like, returns to his feet and continues like nothing happened. Mauricio? Well, the
Sporting
defender has a bloody nose and stays down for two minutes before leaving the field on a stretcher. And he gets booked for his troubles. Costa = TANK.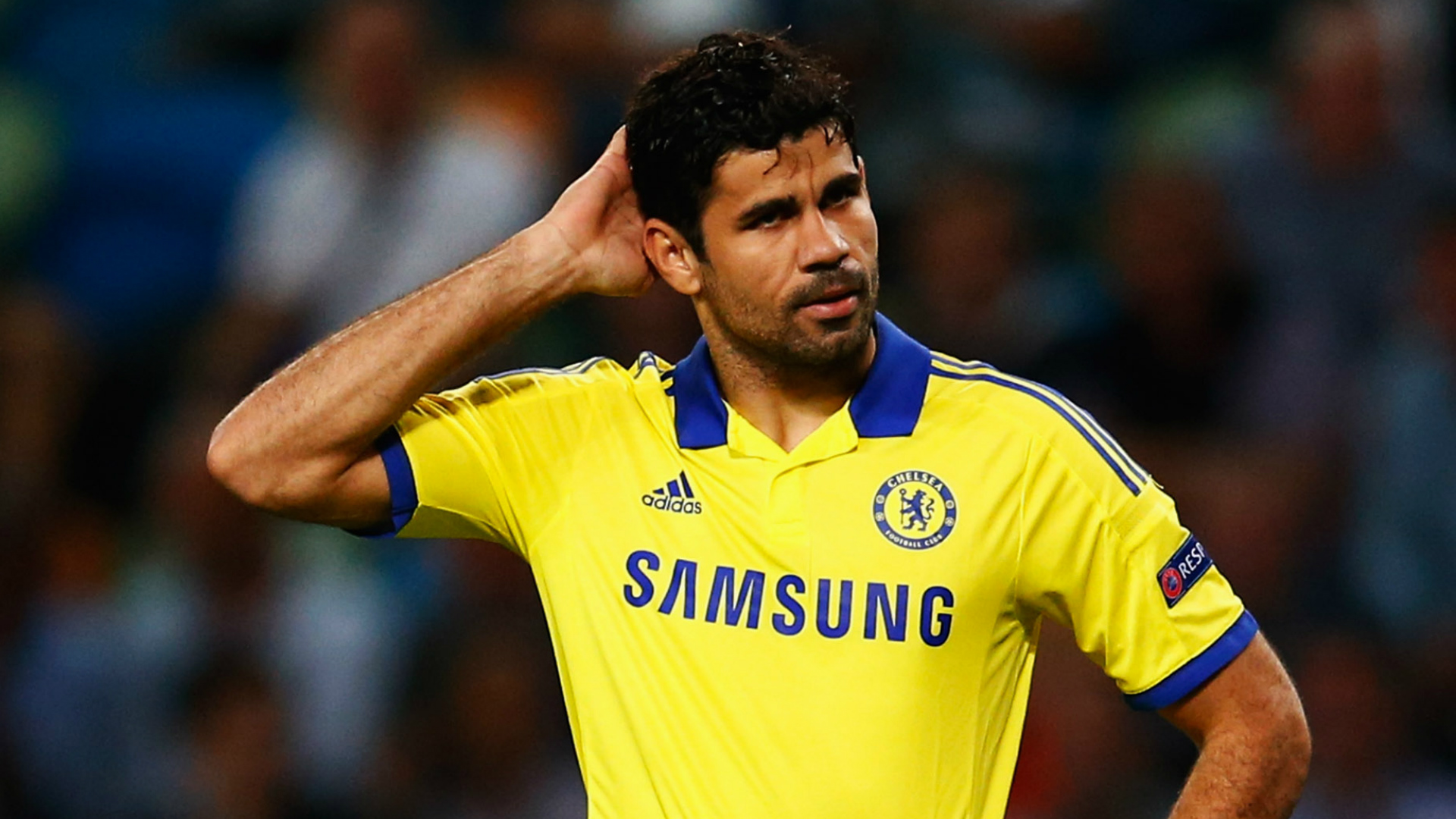 452230
2014-09-30 20:02:00
MAN CITY 1-1 ROMA - LAMPARD ON, DZEKO OFF

Frank Lampard replaces Edin Dzeko and almost makes an immediate impact. The 36-year-old midfielder receives the ball from Fernandinho inside the area and plays a nice return pass. The Brazilian closes in on goal but gets caught in a Roma sandwich. No penalty.
452229
2014-09-30 19:59:00
PSG 3-2 BARCELONA - MATUIDI AND NEYMAR GOALS

GOALS: What a game! Gregory van der Wiel drills a low cross in from the right and Blaise Matuidi meets it at the back post, guiding a shot through Marc-Andre ter Stegen's legs, but Barca hit straight back with a cushioned Neymar effort into the far corner from 18 yards.
452226
2014-09-30 19:57:00
GOAL! Paris Saint-Germain 3 Barcelona 2 (Neymar)
452224
2014-09-30 19:56:00
GOAL! Paris Saint-Germain 3 (Matuidi) Barcelona 1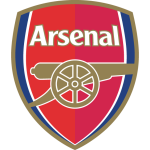 Arsenal FC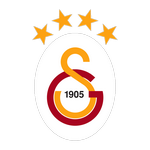 Galatasaray
Prediction Submitted
Most Popular Predictions
Arsenal FC 2-0 Galatasaray

22.28 %

Arsenal FC 3-1 Galatasaray

11.37 %

Arsenal FC 1-2 Galatasaray

10.9 %