live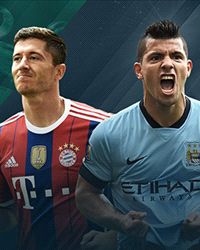 Chime in with Goal.com and other users and share your opinions.
450283
2014-09-16 18:58:00
GOAL! Olympiakos 1 (Masuaku) Atletico Madrid 0
450282
2014-09-16 18:56:00
REAL MADRID 0-0 BASEL - CASILLAS WATCHAlberto Pinero reports:
"Early on at the Bernabeu and we have our first whistles for Iker Casillas. Not as loud as at the derby, but the fans are making their frustration clear again."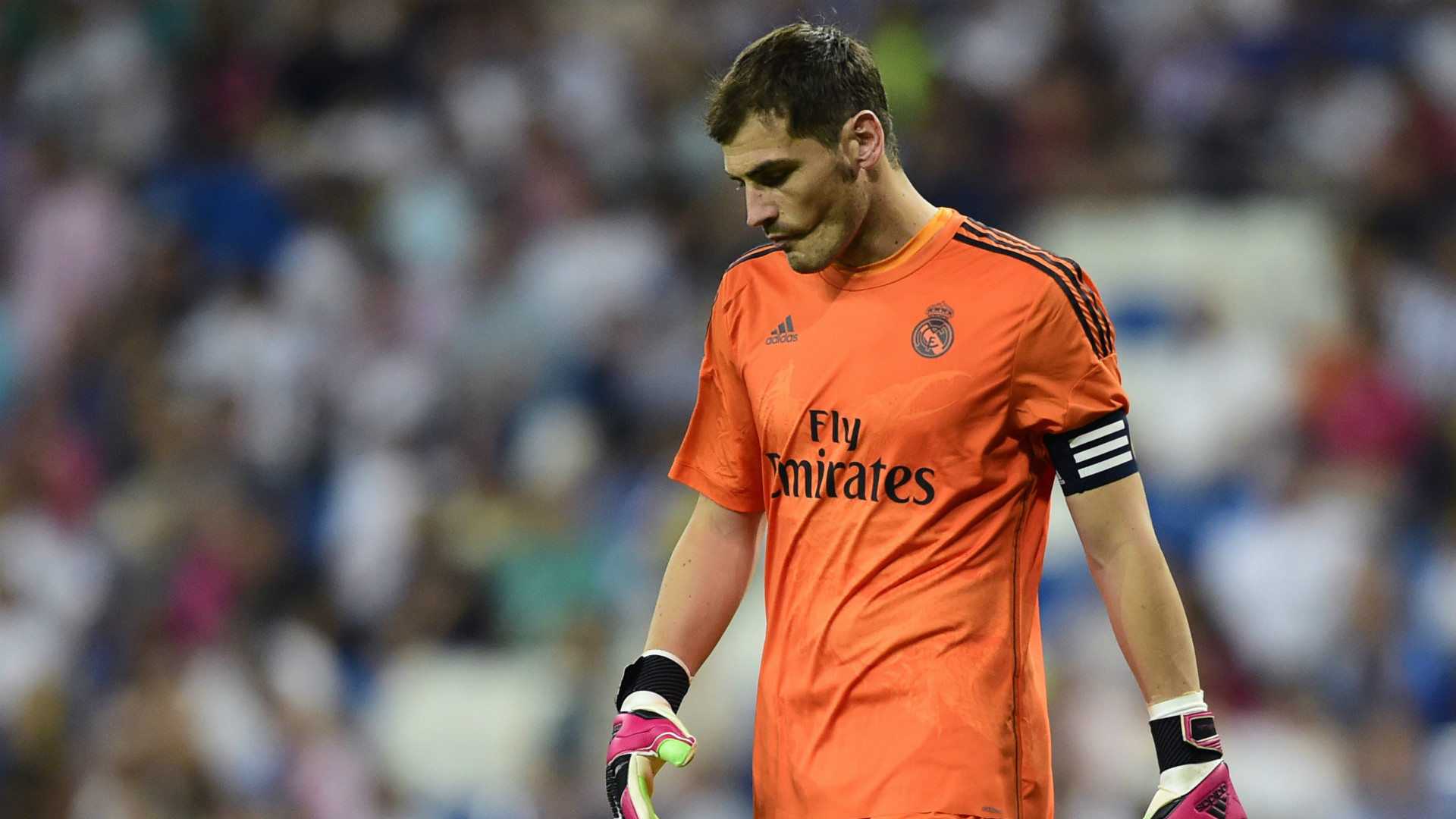 450279
2014-09-16 18:53:00
DORTMUND 0-0 ARSENAL - PENALTY? NOPE!

Tom Maston reports: "Arsenal have barely made it out of their own half in the opening minutes of this one, and most inside Westfalenstadion believe the home side should have a penalty. Henrikh Mkhitaryan breaks into the box before going down under a challenge from Mikel Arteta, but the referee instead books the Armenian for simulation. Replays suggest the official gets that big call spot on."
450278
2014-09-16 18:52:00
LIVERPOOL 0-0 LUDOGORETS - VIEW FROM ANFIELDGreg Stobart reports:
"Good evening from Anfield where the Kop is bouncing as the Champions League returns here after five years. 'We've won it five times' roar all sides of the ground. This is a special competition on Merseyside and there's a real sense of occasion here tonight."
The trophy #LFC have lifted five times... pic.twitter.com/WcKj6tPEUS

— Liverpool FC (@LFC) September 16, 2014
450277
2014-09-16 18:50:00
GOAL! Benfica 0 Zenit 1 (Hulk)
450276
2014-09-16 18:49:00
DORTMUND 0-0 ARSENAL - STRONG START

By Borussia Dortmund, that is. Arsenal have the pacey Hector Bellerin at right-back, but Dortmund have a speed king of their own in Pierre-Emerick Aubameyang. The forward is already causing the odd problem for the Gunners defence and the visitors are struggling to get out of their own half early on.
450273
2014-09-16 18:46:00
STAT ATTACK
Danny Welbeck has the same number of Champions League goals as Mike Newell, Neymar, Emile Heskey and Falcao (4).

— Duncan Alexander (@oilysailor) September 16, 2014
450270
2014-09-16 18:45:00
KICK-OFF

Peeeep! Peeeeeep! The Champions League is back! Away we go...
450268
2014-09-16 18:44:00
YOU'LL NEVER WALK ALONE...
...is belted out at not just one stadium, but TWO stadiums. Oh yes.
Liverpool
, with a special mosaic proudly shown off at Anfield to mark their five Champions League victories, belt out their famous tune, and so do
Borussia Dortmund
over in Germany.
The beautiful South. :-) #bvbafc #UCL pic.twitter.com/iEBfVVgEZF

— Borussia Dortmund (@BVB) September 16, 2014
450267
2014-09-16 18:42:00
STAT ATTACK
5 - English clubs have won five of their last seven Champions League away games in Germany (excl. neutral games). Brave.

— OptaJoe (@OptaJoe) September 16, 2014
450266
2014-09-16 18:40:00
450261
2014-09-16 18:36:00
450259
2014-09-16 18:32:00
CHAMPIONS LEAGUE HEALTH CHECK - ARSENAL
Seventeen consecutive seasons in the Champions League? Sounds pretty darn healthy to me. Problem: They've never actually won the thing.
Goal's Liam Twomey
has previewed another campaign in the big time for
Arsenal
, from their tournament expectations to their key player, and runs through the potential obstacles in the way of their progression of the last 16...
How Arsenal are shaping up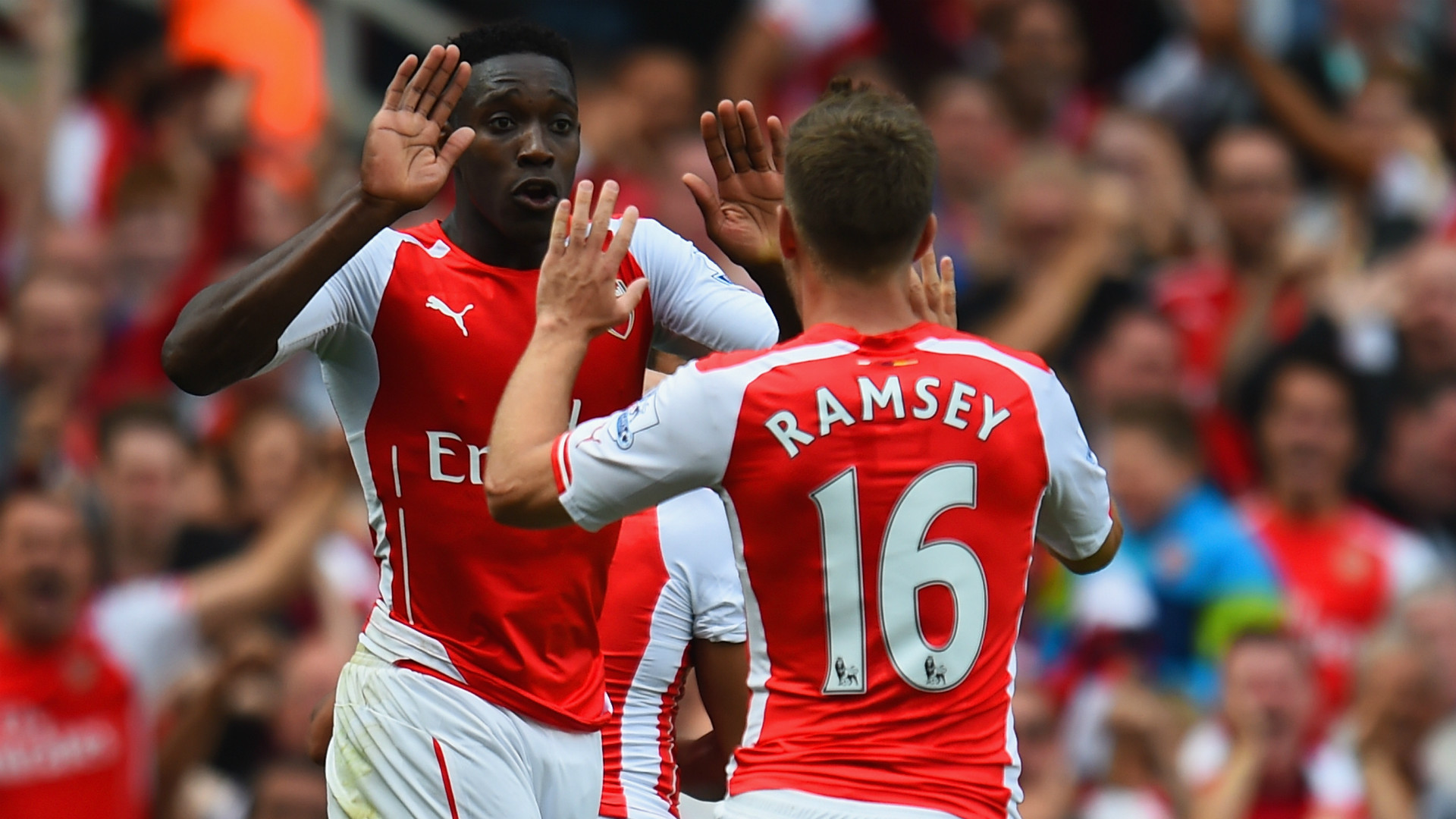 450255
2014-09-16 18:28:00
LIVERPOOL NOT TOURISTS

Liverpool manager Brendan Rodgers: "We are not tourists in this competition - we believe it is where we belong and where we should be playing. For the players and everyone involved it's something that brings the real excitement, but it isn't a 'giddy' excitement. We are Liverpool, we are five times winners of the European Cup and we are synonymous with its best traditions. Our players are excited, not daunted. We have earned the right to be there."
450250
2014-09-16 18:24:00
STAT ATTACK
52 - Cristiano Ronaldo has scored 52 goals in 51 Champions League appearances for Real Madrid. Decent.

— OptaJoe (@OptaJoe) September 16, 2014
450247
2014-09-16 18:21:00
VANISHING SPRAY DEBUTLudogorets
ain't the only ones making their group-stage debut this evening. Nope, because a World Cup sensational going by the name of
Mr V. Spray
is also appearing in the Champions League proper for the first time. He's proven himself over in sunny South America, but how will he fare on a wet and windy Tuesday night in Turkey?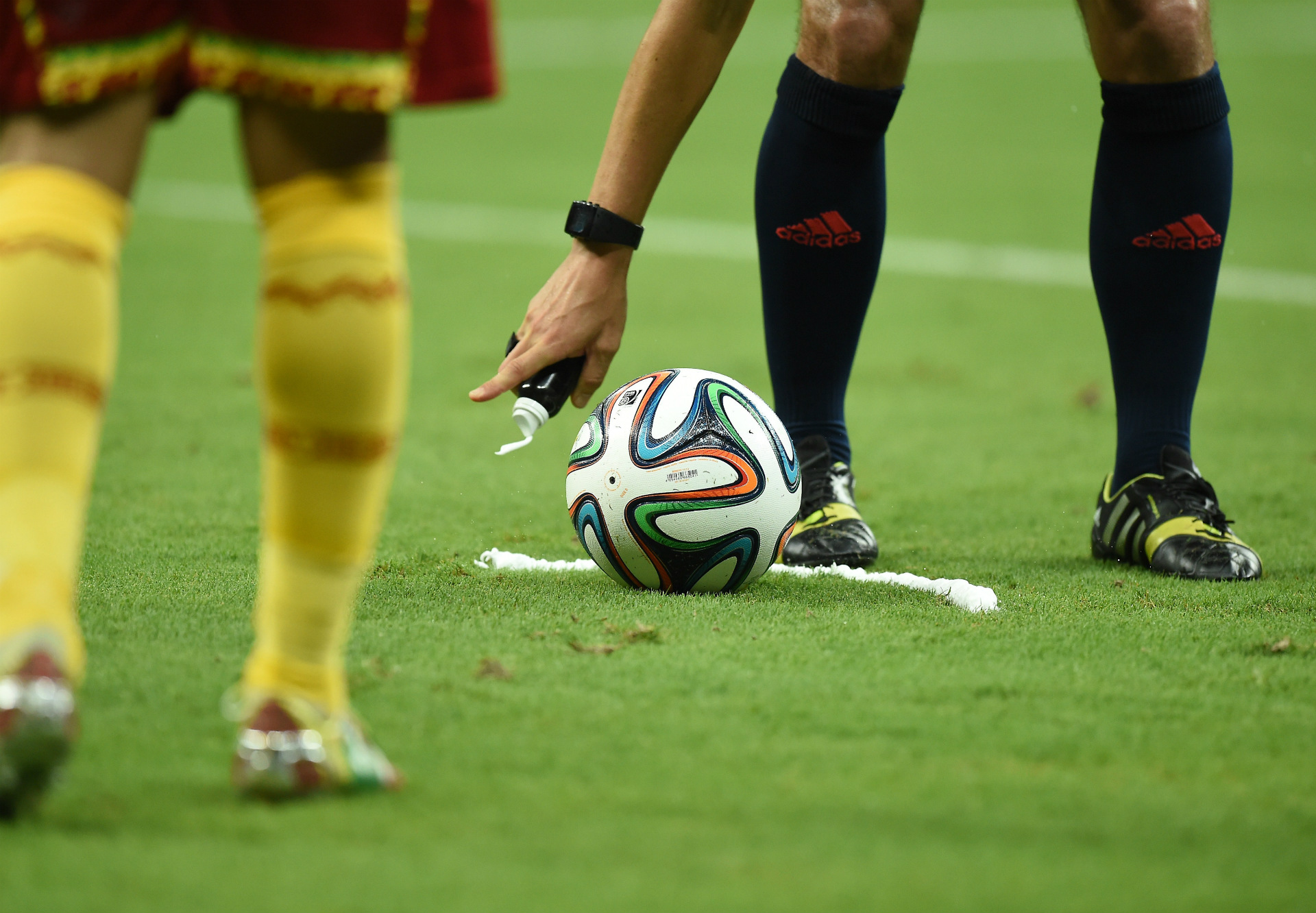 450246
2014-09-16 18:17:00
CHAMPIONS LEAGUE HEALTH CHECK - LIVERPOOL
Five years away but the five-time European Cup/Champions League winners are back. We reckon they've got the manager to succeed in the competition but, with no
Luis Suarez
, do they have the players?
Goal's Chris Davie
was given the task of assessing their chances of making it through to the last 16...
How Liverpool are shaping up
450245
2014-09-16 18:13:00
REAL MADRID v BASELGoal Spain's Alberto Pinero:
"It's surprising how Carlo Ancelotti has chosen Nacho Fernandez instead of Alvaro Arbeloa at right-back with Dani Carvajal still injured. Arbeloa has only played two games this season from the start and was substituted in both of them. I asked Ancelotti in his press conference after the derby against Atletico why he was taken off and he said he only substituted Arbeloa because he had been booked, but added that he had a 'great game'."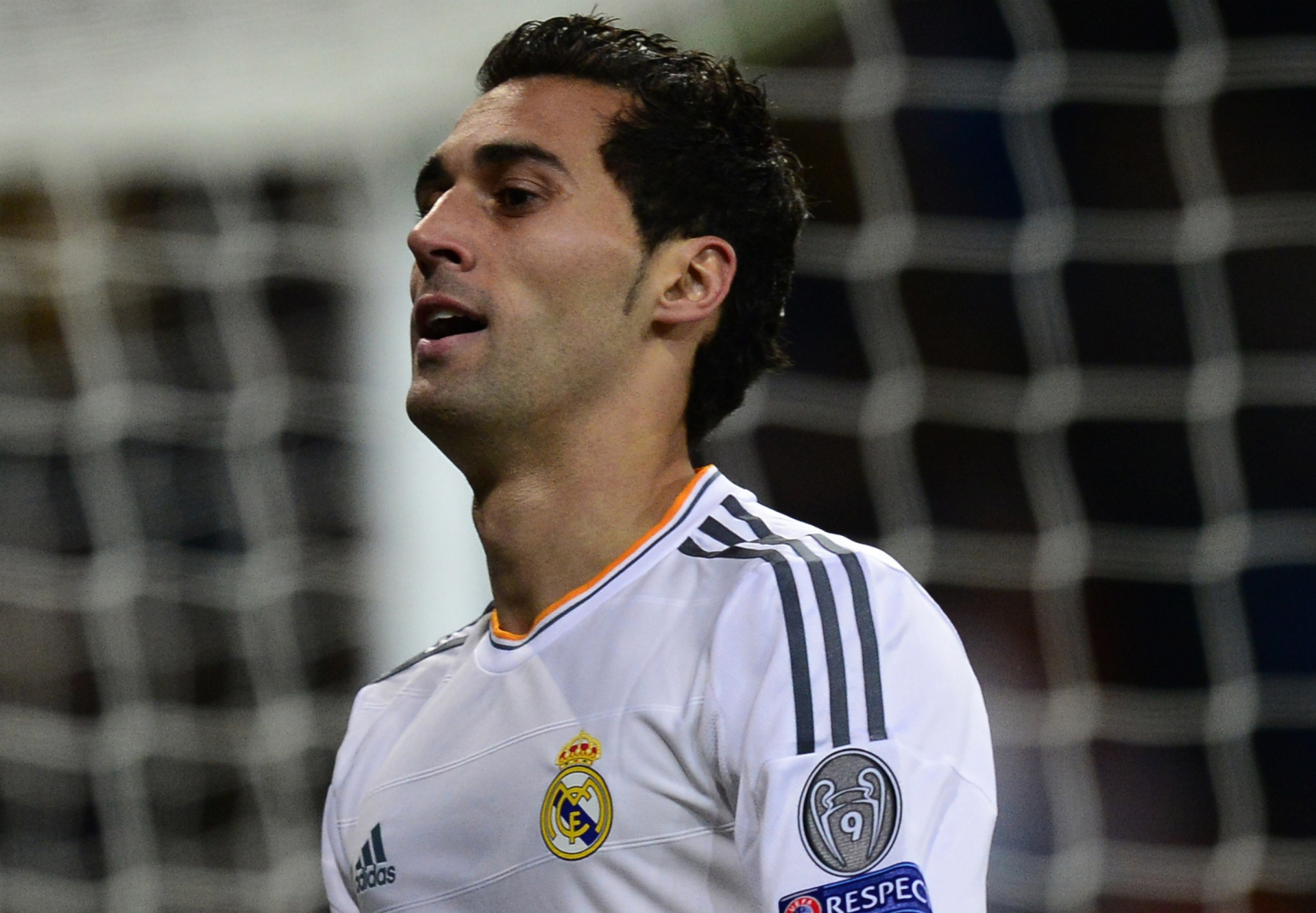 450242
2014-09-16 18:10:00
TEAM NEWS - BENFICA v ZENIT

Benfica: Artur, Maxi Pereira, Luisao, Jardel, Eliseu, Samaris, Enzo Perez, Salvio, Gaitan, Talisca, Lima.

Zenit: Lodygin, Criscito, Lombaerts, Garay, Smolnikov, Garcia, Witsel, Danny, Shatov, Hulk, Rondon.
450241
2014-09-16 18:08:00
STAT ATTACK
6 - @Arsenal are unbeaten in their last six away games in Germany (W3 D3), including one win and one draw in the Westfalenstadion. Leisure.

— OptaJoe (@OptaJoe) September 16, 2014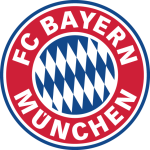 FC Bayern München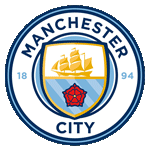 Manchester City
Prediction Submitted
Most Popular Predictions
FC Bayern München 1-2 Manchester City

18.12 %