live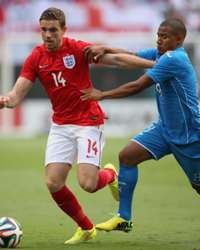 Chime in with Goal.com and other users and share your opinions.
414948
2014-06-08 12:00:00
CHEERIO
Well, well, well. We got there in the end. We had storms, lengthy delays, questionable decisions, horrendous challenges and good news about The Ox.
England
draw 0-0 with
Honduras
in their final warm-up match for the World Cup and are all set for Brazil. Thank you very much for following. We'll have build-up to every match at the tournament in this very blog, so be sure to check back over the next month for all the latest updates. That's your lot for tonight. Goodbye!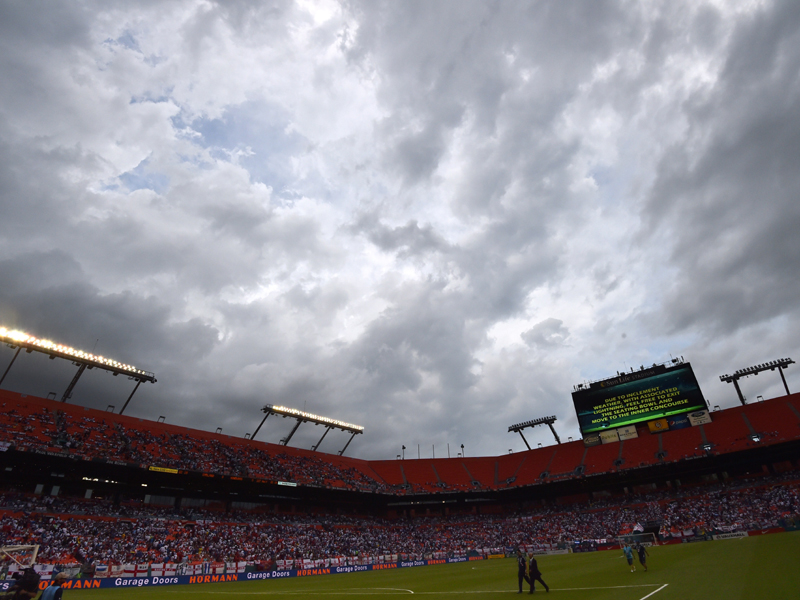 414947
2014-06-07 23:54:00
COMMENT
The likes of
Ross Barkley
and
Raheem Sterling
will be pushing for starts ahead of
England
's World Cup opener against
Italy
, but
Goal's Richard Jolly
says that while the footballing public would rather one of the Young Lions were given a chance to perform on the world stage,
Danny Welbeck
represents a more dependable option for
Roy Hodgson
.
Welbeck fits World Cup mould
414946
2014-06-07 23:48:00
PLAYER RATINGSRoss Barkley
?
Adam Lallana
?
Emilio Izaguirre
? Who was named our man of the match? Check out our player ratings from
England
's draw with
Honduras
by clicking the link below.
Ratings: England 0-0 Honduras
414945
2014-06-07 23:44:00
HODGSON ON BARKLEY

More from Roy: "He and Wilshere added an injection of attacking flair but unfortunately it was that last pass or shot that didn't go our way. The surface was a bit sticky and doesn't zip around and I'll take the fact we got away without any injuries. It might prepare us better for Costa Rica. We'll be prepared in time for the real thing next week. It couldn't have gone much better this week."
414944
2014-06-07 23:41:00
HODGSON REACTION

England manager Roy Hodgson: "They were quite physical, a real stop-start game. One of the most frustrating games I've been involved in in a long time. It was a giant attack v defence but we unfortunately didn't take the chances. Our tempo and effort to score in the second half was commendable but it was a frustrating game and one I'll be quick to forget."
414943
2014-06-07 23:38:00
OXLADE-CHAMBERLAIN UPDATE

Fantastic news for England and Alex Oxlade-Chamberlain ahead of the World Cup. Roy Hodgson told ITV: "Oxlade-Chamberlain is making good progress, I think he'll make the tournament, for sure."
414942
2014-06-07 23:36:00
OXLADE-CHAMBERLAIN UPDATE

Roy Hodgson says he expects Alex Oxlade-Chamberlain to make his 23-man squad. More on the way.
414941
2014-06-07 23:33:00
ENGLAND 0-0 HONDURAS
Much of the debate ahead of
England
's opener next Saturday against
Italy
will surround
Ross Barkley
. The midfielder showed some terrific touches in the second half but, as
Roy Hodgson
mentioned in midweek, gave the ball cheaply on a couple of occasions. It looks as though Hodgson will view Barkley as more of an impact player from the bench - certainly for the opening game.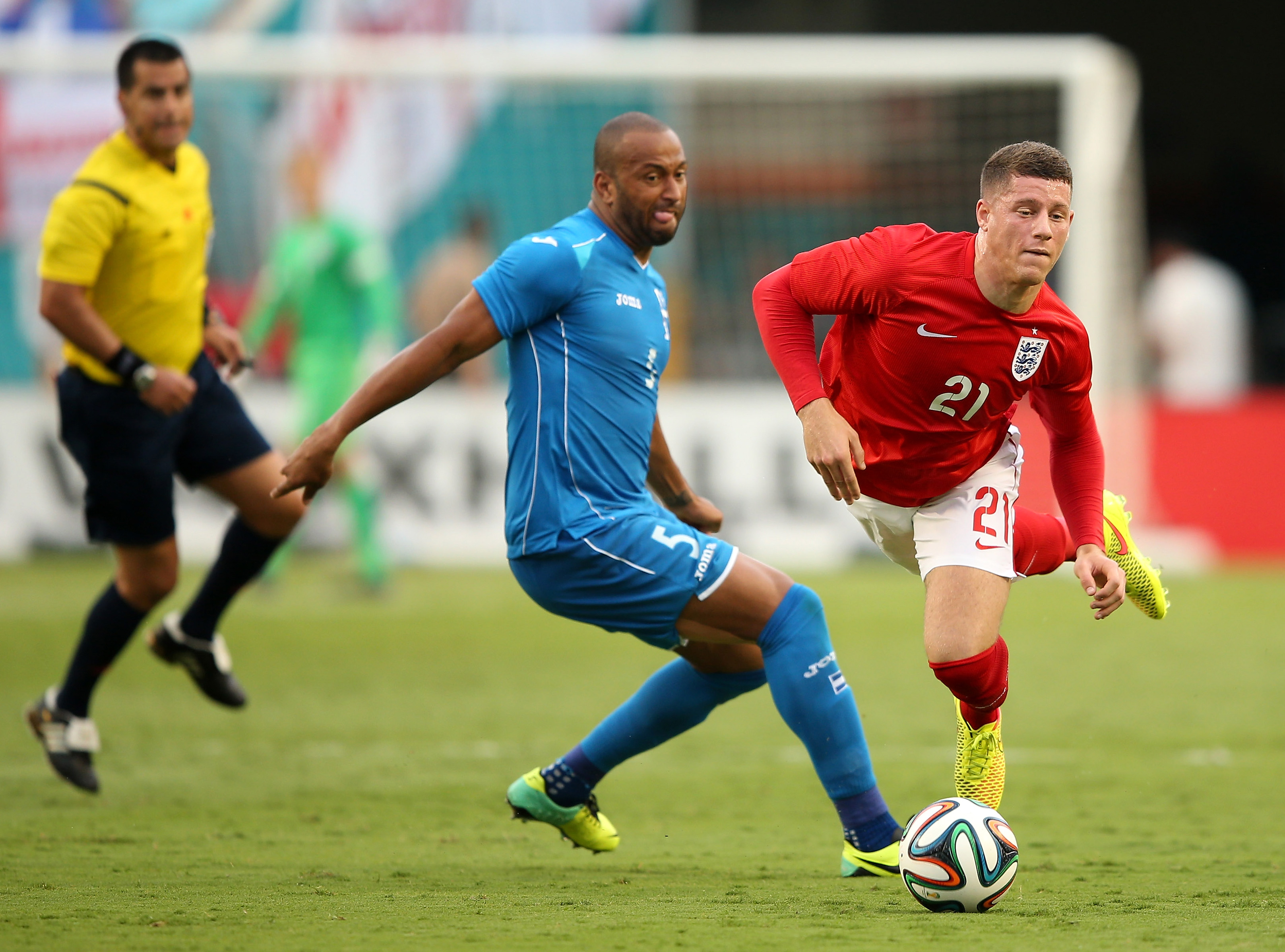 414940
2014-06-07 23:29:00
GERRARD REACTION

England captain Steven Gerrard to ITV: "I thought the refereeing was poor. They were doing stupid fouls, breaking up the play for no reason. We're frustrated but we're relieved to come out unscathed. There were some horrific challenges going on out there. I don't understand referees who see balls kicked into stomachs and not send them off. We're relieved to come out of it with no injuries. A lot of the boys are frustrated but we've got a week to go to get ready."

414939
2014-06-07 23:25:00
FULL-TIME

Ladies and gentlemen, what we just witnessed was the most stupid... appalling... disgusting... and disgraceful exhibition of football possibly in the history of the game. That wasn't a football match. It was a darn brawl! We await Roy Hodgson's view on the feisty encounter...
414938
2014-06-07 23:22:00
FULL-TIME: England 0-0 Honduras
414937
2014-06-07 23:19:00
ENGLAND 0-0 HONDURAS

We're into four minutes of stoppage time now at the Sun Life Stadium, where a fan has just thrown a drink at Daniel Sturridge. He does well not to react. Honduras go straight down the other end of the pitch to launch another counter but play is brought back for offside.
414936
2014-06-07 23:15:00
ENGLAND 0-0 HONDURAS - CHANCE!

Adam Lallana! Chance for England as Jack Wilshere flicks the ball into the path of the Southampton midfielder on the edge of the six-yard box. But, in a crowded Honduras penalty area, Lallana can only play the ball straight to the goalkeeper.
414935
2014-06-07 23:12:00
ENGLAND 0-0 HONDURAS

The players have stopped kicking lumps out of each other and have now started playing the game at testimonial pace. You get the feeling both teams would now be happy to see the game out and avoid getting any injuries...
414934
2014-06-07 23:09:00
I just wanna see Barkley drop people with silky touches & the mad body feints...fearless at that age...love it!

— Rio Ferdinand (@rioferdy5) June 7, 2014
I still think Barkley will be most effective from the bench at this stage of his career for England though.

— Rio Ferdinand (@rioferdy5) June 7, 2014
414933
2014-06-07 23:06:00
SUBSTITUTION

Off go Danny Welbeck and Jordan Henderson, on come Rickie Lambert and Frank Lampard. Ten-man Honduras are happy to sit deep and hit England on the counter. It's not worked so far, though, with England having the latest chance again through Henderson... but he shoots over.
414932
2014-06-07 23:02:00
ENGLAND 0-0 HONDURAS

How many yellow cards??? I've lost count! Leighton Baines catches Wilson Palacios' foot with a poorly timed late tackle and is the next to receive a yellow card. Roy Hodgson is not happy on the touchliine. Far too many bad challenges are going in - from both sides now.
414931
2014-06-07 22:58:00
SUBSTITUTION

More changes now. Jerry Bengston is replaced by Jerry Palacios - Wilson's brother - and Fraser Forster is on for Joe Hart in the England goal.
414930
2014-06-07 22:55:00
SUBSTITUTION

It's Edder Delgado off, Carlos Costly on for Honduras. And there's ANOTHER booking - this time Gary Cahill enters the book for a bodyslam Hulk Hogan would have been proud of.
414929
2014-06-07 22:51:00
ENGLAND 0-0 HONDURAS

RED CARD: Brayan Beckeles is off! And rightly so. The Honduras defender catches the back of Leighton Baines' head with a flailing arm in a challenge he was never going to win. This comes moments after Adam Lallana is booked without even touching an opposition player... It's a feisty game!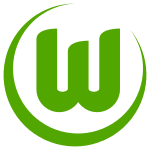 VfL Wolfsburg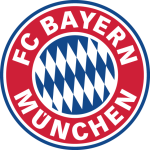 FC Bayern München
Prediction Submitted
Most Popular Predictions
VfL Wolfsburg 1-3 FC Bayern München

17.06 %

VfL Wolfsburg 0-3 FC Bayern München

13.27 %

VfL Wolfsburg 0-2 FC Bayern München

10.43 %