live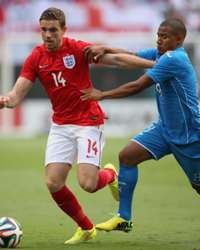 Chime in with Goal.com and other users and share your opinions.
413800
2014-06-04 20:03:55
We're back underway for the second half in Miami - will the sides keep up the same intensity we saw in the first 45 minutes?
413799
2014-06-04 20:01:24
9 - Nine of England's last 12 international goals have arrived after the half-time break. Oranges.

— OptaJoe (@OptaJoe) June 4, 2014
413798
2014-06-04 20:00:21
Here's the moment
Mark van Bommel
was honored for his service with the
Netherlands
national side tonight before kick-off, with many of his former teammates in attendance. A nice touch.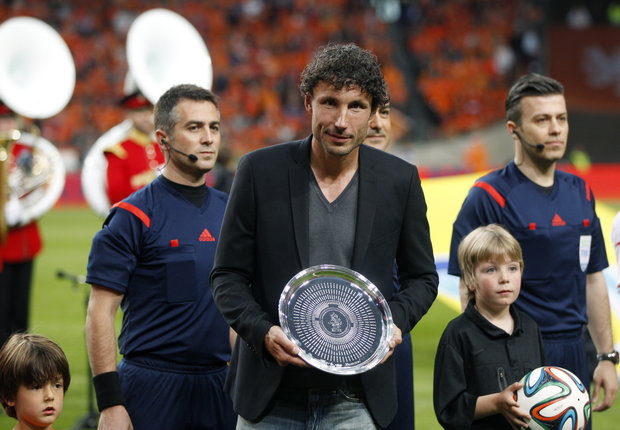 413797
2014-06-04 19:58:25
Gary Lineker,
the best poacher of them all, has had his say on
England's
equaliser...
Huge boost for England that Wayne Rooney is scoring. Confidence is all.

— Gary Lineker (@GaryLineker) June 4, 2014
413796
2014-06-04 19:56:13
Replays suggest that
England
were a little lucky to have their equaliser counted as the ball struck
Rickie Lambert
high up the arm from the initial cross - but the goal stands regardless.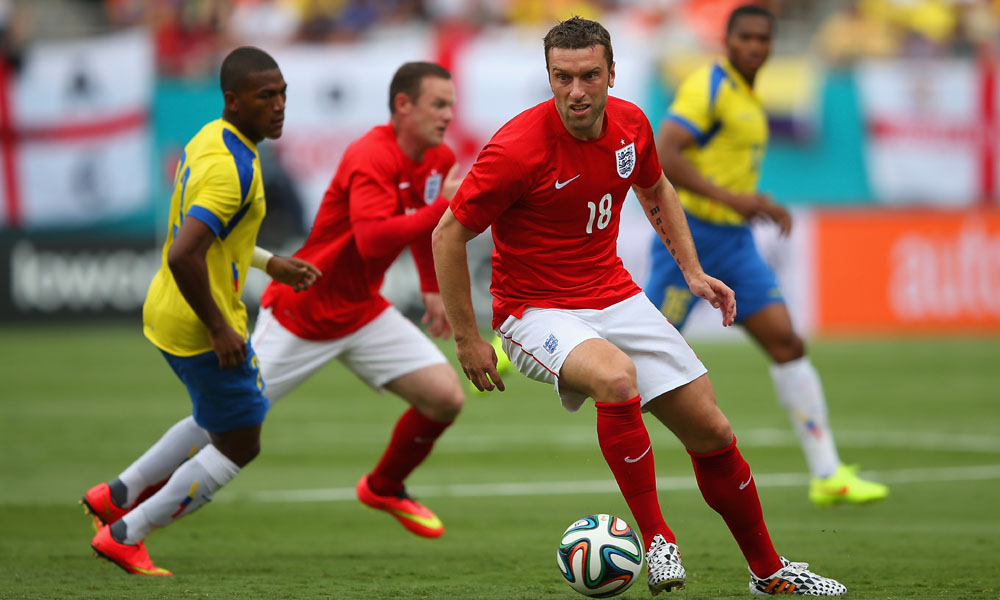 413794
2014-06-04 19:52:49
Here's what that goal means to
Wayne Rooney
- he needed that, no matter how easy the chance was.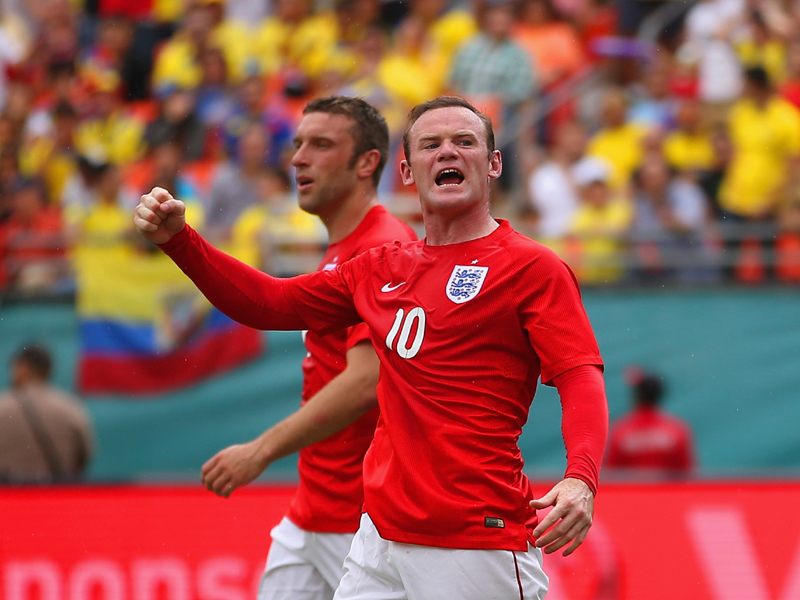 413791
2014-06-04 19:51:19
Some harsh words for England's defence here...

@marksgee: Smalling and Jones? More like Dumb and Dumber. God help us if these 2 see more than 2mins of play in the actual tournament! !
413787
2014-06-04 19:48:46
HALF-TIME: England 1-1 Ecuador
Well that was exciting wasn't it! Just a little over a week away from the World Cup, and we've had a real battle today as both teams look to impress. It's been end-to-end stuff, and both managers will feel their sides could be ahead.
Enner Valencia
netted a fine header and could have extended his side's lead, but
Wayne Rooney's
close-range finish is the least the Three Lions deserve after creating a number of chances. More of the same, please!
413784
2014-06-04 19:44:46
This is such an un-England England team. Energetic and dynamic individuals in attack, no world-class quality in defence. Baffling.

— Liam Twomey (@liam_twomey) June 4, 2014
413782
2014-06-04 19:44:09
Wayne Rooney clearly wants more goals tonight as he fizzes in a half-volley from 25 yards, but the goalkeeper takes the sting out of the shot and controls it well.
413779
2014-06-04 19:41:31
Roy Hodgson
doesn't look too impressed by the defensive work he's seen so far today...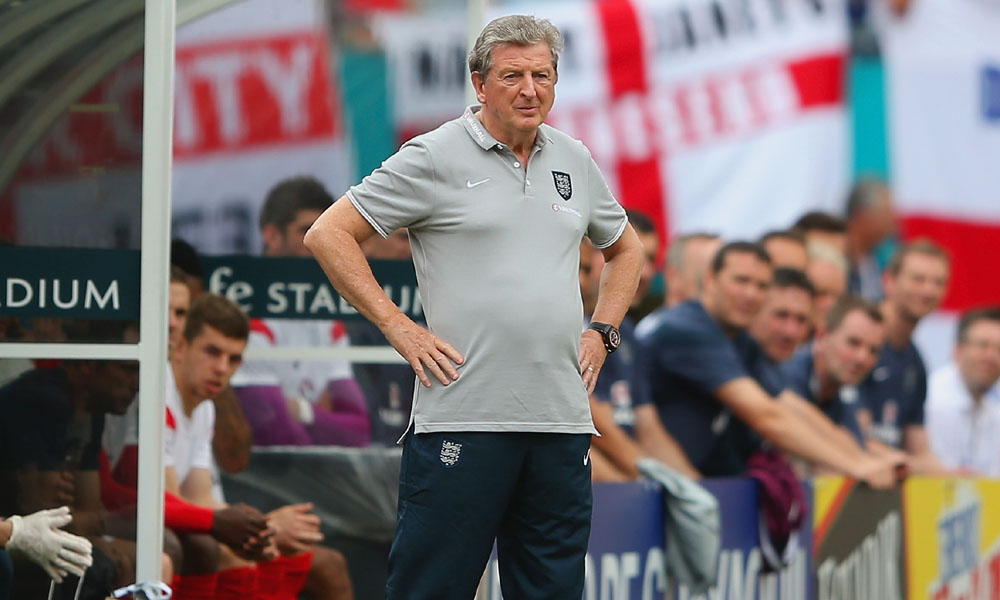 413776
2014-06-04 19:37:14
Take a look at these faces - they are not the faces of men who will be starting any World Cup games for
England
at this rate.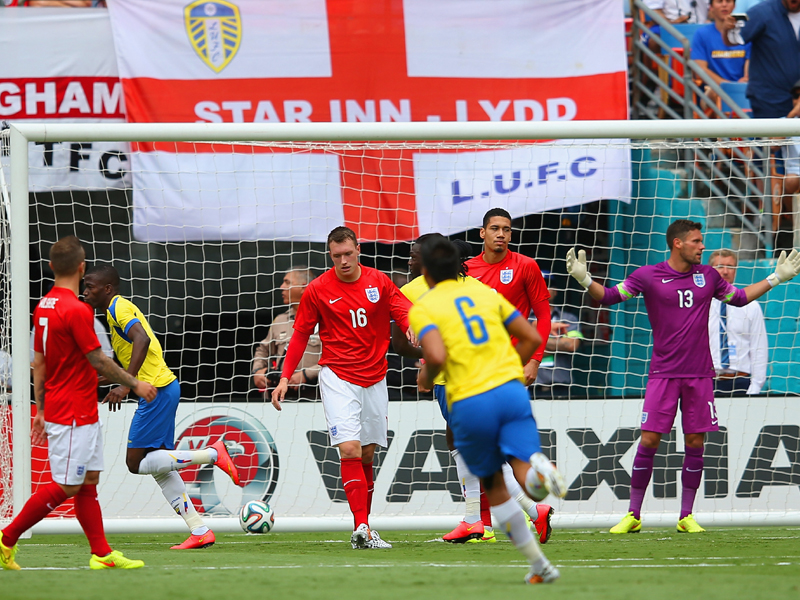 413774
2014-06-04 19:35:12
CLOSE FOR VALENCIA!

England are so disjointed at the back and possession is lost casually in the centre before the Ecuador forward is put clean through, and Ben Foster rushes outside his area - he takes a massive air-kick, but it's enough to put off the forward as he pokes the ball wide from 20 yards out. A comedy of errors, there.
413772
2014-06-04 19:33:05
HALF-TIME: Netherlands 1-0 Wales
"The visitors can take some satisfaction from the fact that they have made life a bit difficult on Holland in midfield, creating a number of turnovers.
Louis van Gaal's
side have created a number of chances with their possession, but are lacking some finishing at the moment which has kept this scoreline respectable heading into the break. The visitors have posed little threat in attack, and manager
Chris Coleman
may want to consider bringing on another striker to provide the Dutch with a bit more of a challenge at the back."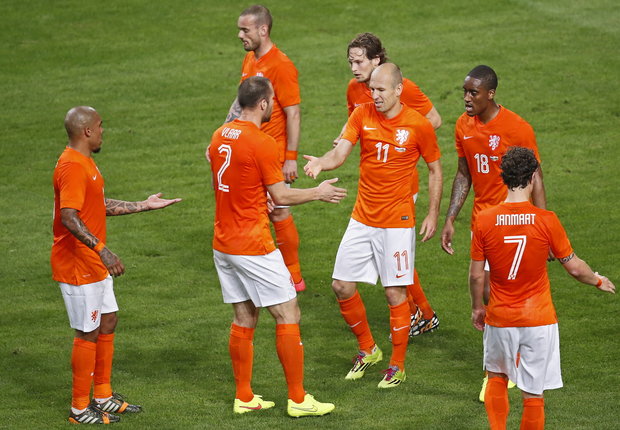 413770
2014-06-04 19:30:48
GOAL! England 1-1 Ecuador (Rooney)
It's a messy one, but they all count. The ball comes in from the right and
Rickie Lambert's
size unsettles the goalkeeper - there's a flurry of activity and the
Liverpool
man backheels the ball against the post from two yards out, before the
United
striker finishes into the empty net from a yard. All square!
413769
2014-06-04 19:29:07
Here's
Italy
celebrating
Claudio Marchisio's
goal earlier tonight - the
Azzurri
are gearing up at just the right time to perform in the World Cup, as they always do.
413768
2014-06-04 19:27:12
SAVE FROM FOSTER!

Ecuador could so easily be 2-0 up now as Ben Foster races off his line to stop a shot from Montera on the left. James Milner is not having a good game at right-back tonight.
413766
2014-06-04 19:26:08
SAVE FROM BANGUERA!

The Ecuador keeper has to be alert as Frank Lampard cracks an effort from distance, but the shot-stopper tips the ball wide for a corner. A decent stop, that.
413764
2014-06-04 19:24:10
SO CLOSE FOR BARKLEY!
England
are still creating chances in this frenetic opening, with
Alex Oxlade-Chamberlain
wriggling free on the right and drawing the keeper out before pulling it back to
Barkley
- the
Everton
man is ready to pull the trigger from 10 yards, but an excellent defensive intervention sees the chance denied.
413760
2014-06-04 19:19:18
<blockquote class="twitter-tweet" lang="en"><p>3:59 - Enner Valencia&#39;s goal was the first that England have conceded in three hours and 59 minutes of action. Behind.</p>&mdash; OptaJoe (@OptaJoe) <a href="https://twitter.com/OptaJoe/statuses/474268430573793280">June 4, 2014</a></blockquote>
<script async src="//platform.twitter.com/widgets.js" charset="utf-8"></script>