live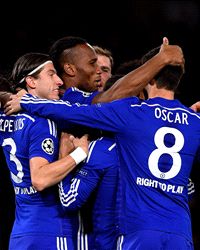 Chime in with Goal.com and other users and share your opinions.
463641
2014-10-21 22:00:00
GOODBYE
Champions League, you did us proud this evening. Forty goals, two massive away wins, records equalled, records broken, late drama, controversy - it had the lot. Same again tomorrow? Go on then. Join us from
18:00 BST on Wednesday
for
Liverpool v Real Madrid
and
Anderlecht v Arsenal
. See you then!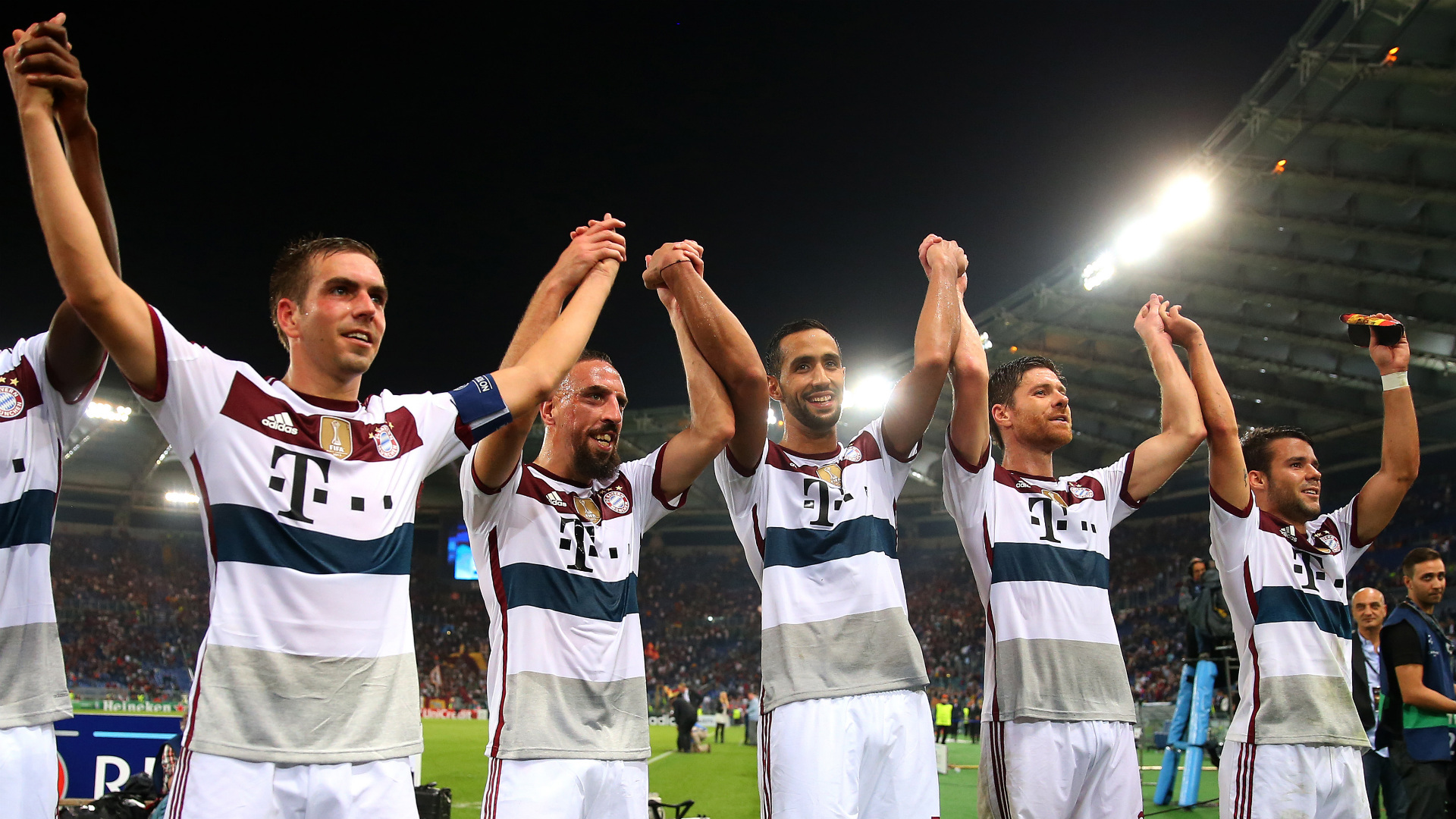 463631
2014-10-21 21:57:00
463621
2014-10-21 21:53:00
STAT ATTACK
40 - Tonight's tally of 40 goals is a record for an eight game night of Champions League football. Flood.

— OptaJoe (@OptaJoe) October 21, 2014
463611
2014-10-21 21:50:00
GROUP H RECAP
Struggling in La Liga and bottom of Group H without a single win - it's all gone wrong for
Athletic Bilbao
. But the result of the night saw
Shakhtar Donetsk
thump seven past
BATE Borisov
, with striker
Luiz Adriano
equalling the Champions League record for most goals scored (5) in one game. Incredible stuff.
BATE Borisov 0-7 Shakhtar Donetsk | Porto 2-1 Athletic Bilbao
463601
2014-10-21 21:46:00
GROUP G RECAPChelsea
are crusing through Group G and should finish up as group winners, while
Schalke
won a seven-goal thriller against
Sporting
to remain unbeaten and take second place.
Chelsea 6-0 Maribor | Schalke 4-3 Sporting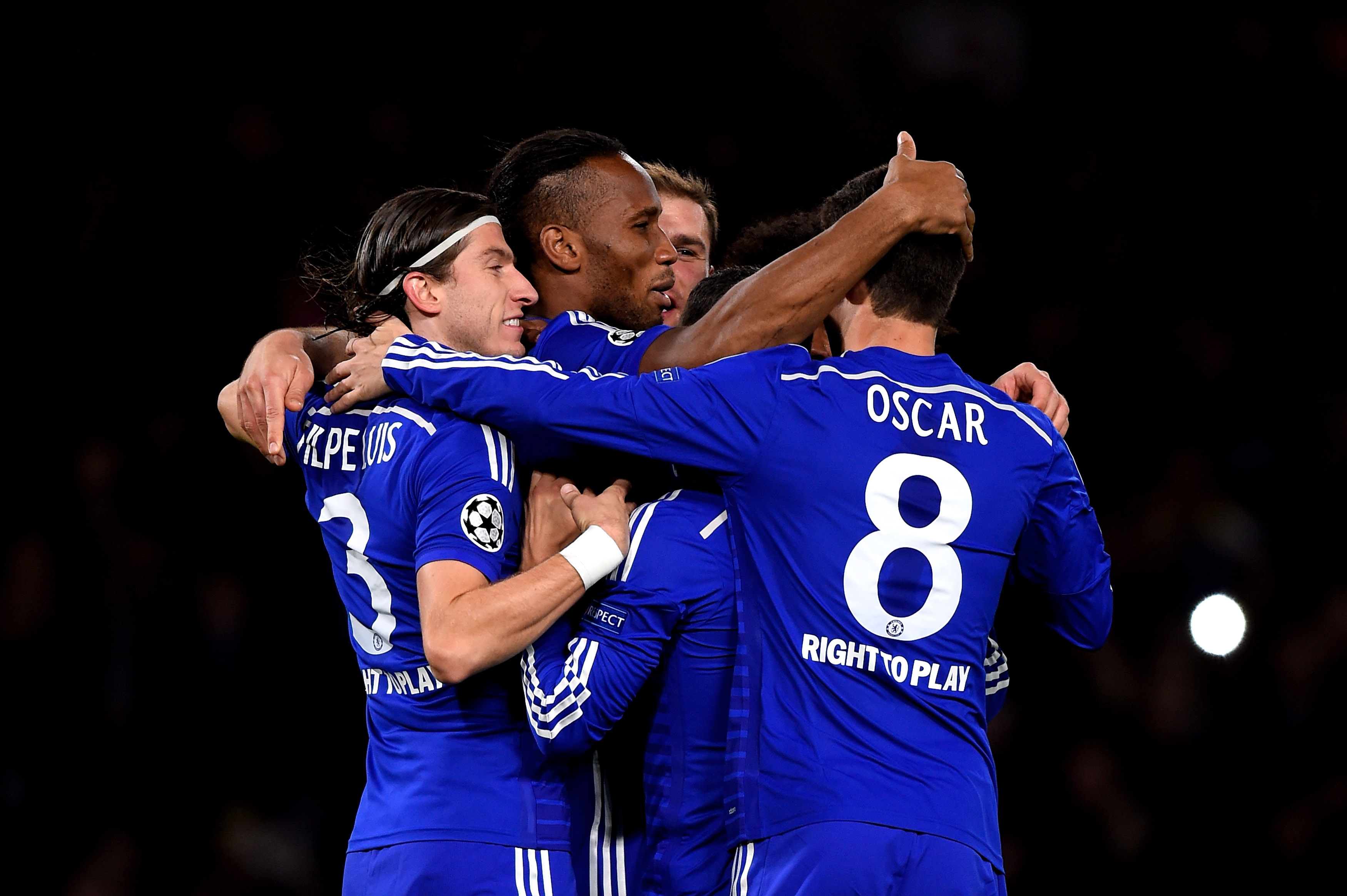 463591
2014-10-21 21:42:00
GROUP F RECAPBarcelona
survived a late scare to pick up their second win of the group stage, while
Paris Saint-Germain
stay top thanks to that
Edinson Cavani
goal in the dying moments.
Ajax
and
APOEL
, both without a victory so far, look set to battle for third.
APOEL 0-1 Paris Saint-Germain | Barcelona 3-1 Ajax
463581
2014-10-21 21:38:00
GROUP E RECAP
How
Manchester City
will rue those dropped points against
CSKA Moscow
. City led 2-0 after an impressive first half but capitulated in the second half and remain without a win.
Roma
, despite being hammered at home by
Bayern Munich
, are still second and on course to progress.
CSKA Moscow 2-2 Manchester City | Roma 1-7 Bayern Munich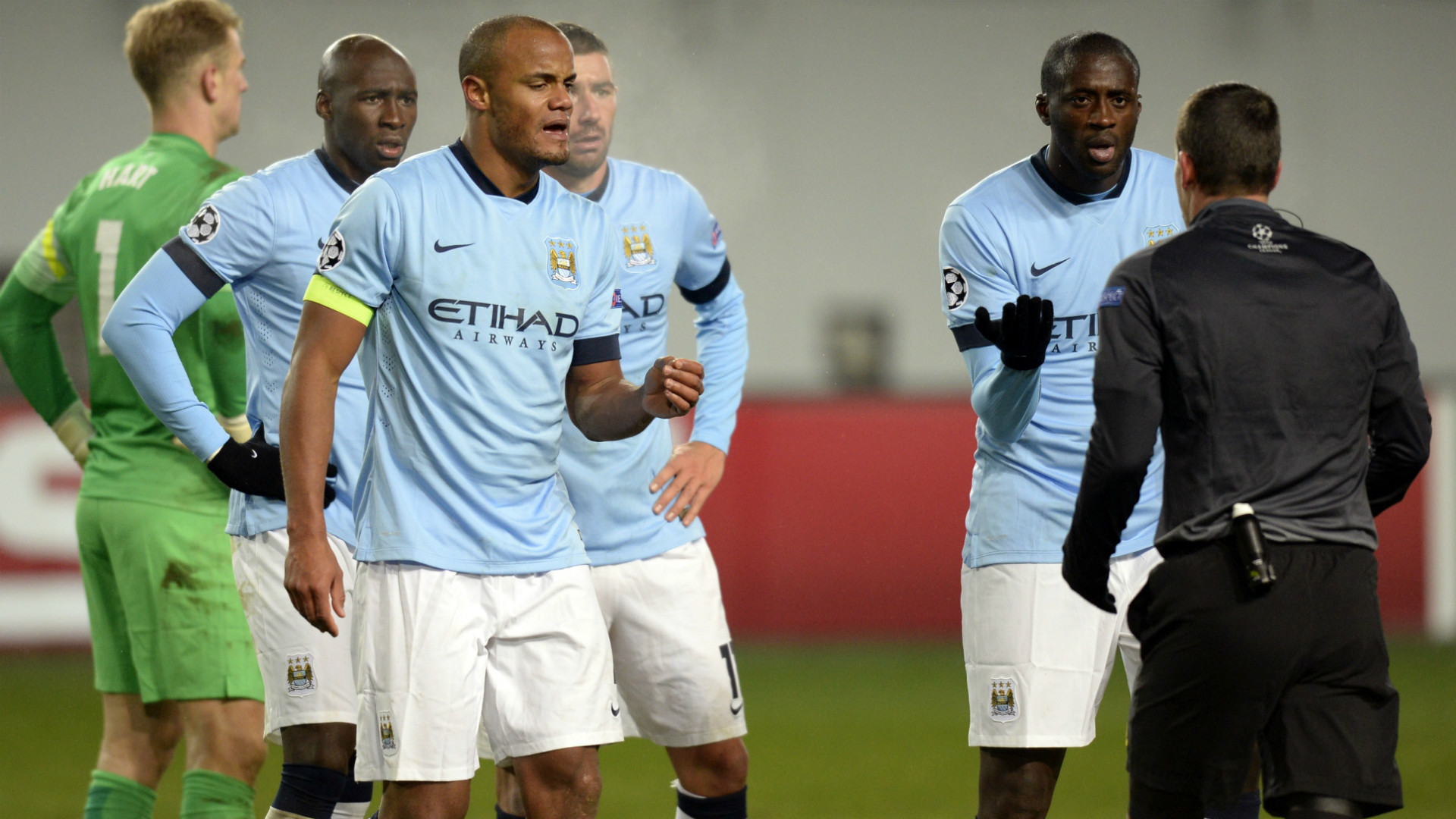 463571
2014-10-21 21:34:00
ROMA 1-7 BAYERN MUNICH - GARCIA REACTION

Roma coach Rudi Garcia to Sky Sport: "The big mistake was mine, I made a tactical mistake. Our way of playing had to be more defensive. The only good news is Manchester City drew tonight. This defeat is a demonstration that we have to work to become one of the most important clubs in Europe."
463561
2014-10-21 21:30:00
STAT ATTACK
7-0 - Shakhtar equalled the best ever away winning margin in the UCL against BATE tonight (Marseille v Zilina Nov 2010). Magnificent.

— OptaJoe (@OptaJoe) October 21, 2014
463551
2014-10-21 21:27:00
CHELSEA 6-0 MARIBOR - PENALTY PROBLEMS
Uh-oh. A resounding win but
Jose Mourinho
isn't happy with
Eden Hazard
letting
Didier Drogba
take a penalty: "I wasn't particularly pleased because I have my choices and Eden is the first choice. Drogba, Oscar, Fabregas and Diego Costa are there in case Eden is off the pitch."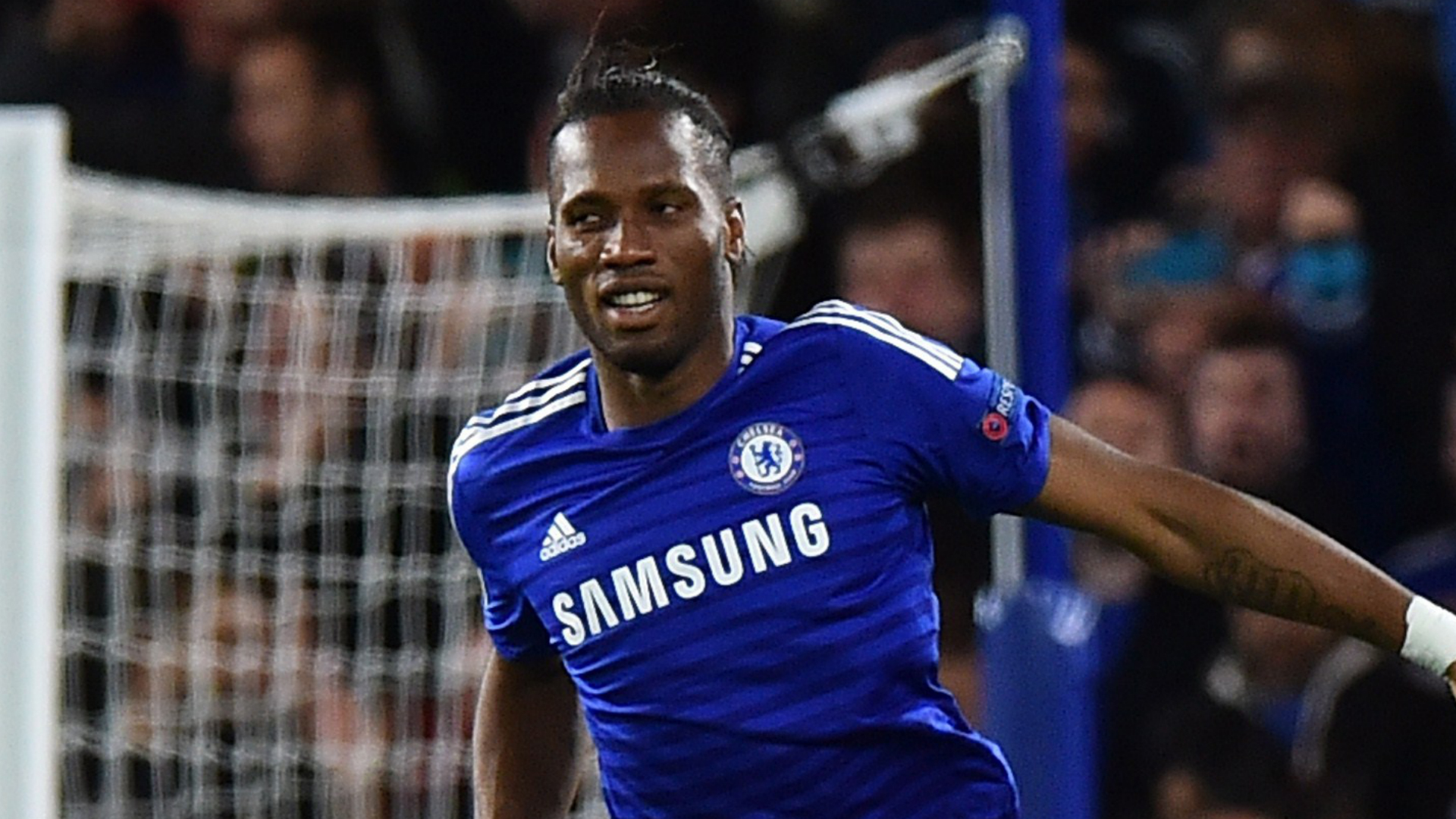 463541
2014-10-21 21:23:00
ROMA 1-7 BAYERN MUNICH - GUARDIOLA REACTION

Pep Guardiola to Sky: "There are always little things you can improve. This was no normal situation, but you always have to keep going... Roma are usually a great team, but we were very aggressive. We had good possession, found the spaces and used them. The guys upfront, Robert, Thomas and Arjen, did a great job."
463531
2014-10-21 21:19:00
CHELSEA 6-0 MARIBOR - PRAISE FOR ZOUMA
Mourinho says Kurt Zouma is ready to play any game and this was an ideal opportunity for him to play. He trusts the player a lot. #CFC

— Chelsea FC (@chelseafc) October 21, 2014
463521
2014-10-21 21:16:00
PORTO 2-1 ATHLETIC BILBAO - SUMMARY

Ben Cullimore reports: "Bilbao will feel hard done by after a second half in which they were arguably the better of the two sides, but, in the end, Porto were just too strong for them. The attacking trio of Quintero, Martinez and Tello were superb, whilst Quaresma joined in with the fun to great effect."
463511
2014-10-21 21:12:00
ROMA 1-7 BAYERN MUNICH - ROBBEN REACTIONArjen Robben to Sky:
"There will be much applause because we played so well. But let's keep our feet on the ground. It is still early in this season. This may sound bad after you won 7-1, but there are always little things you can improve. It is only October and the trophies are won in May."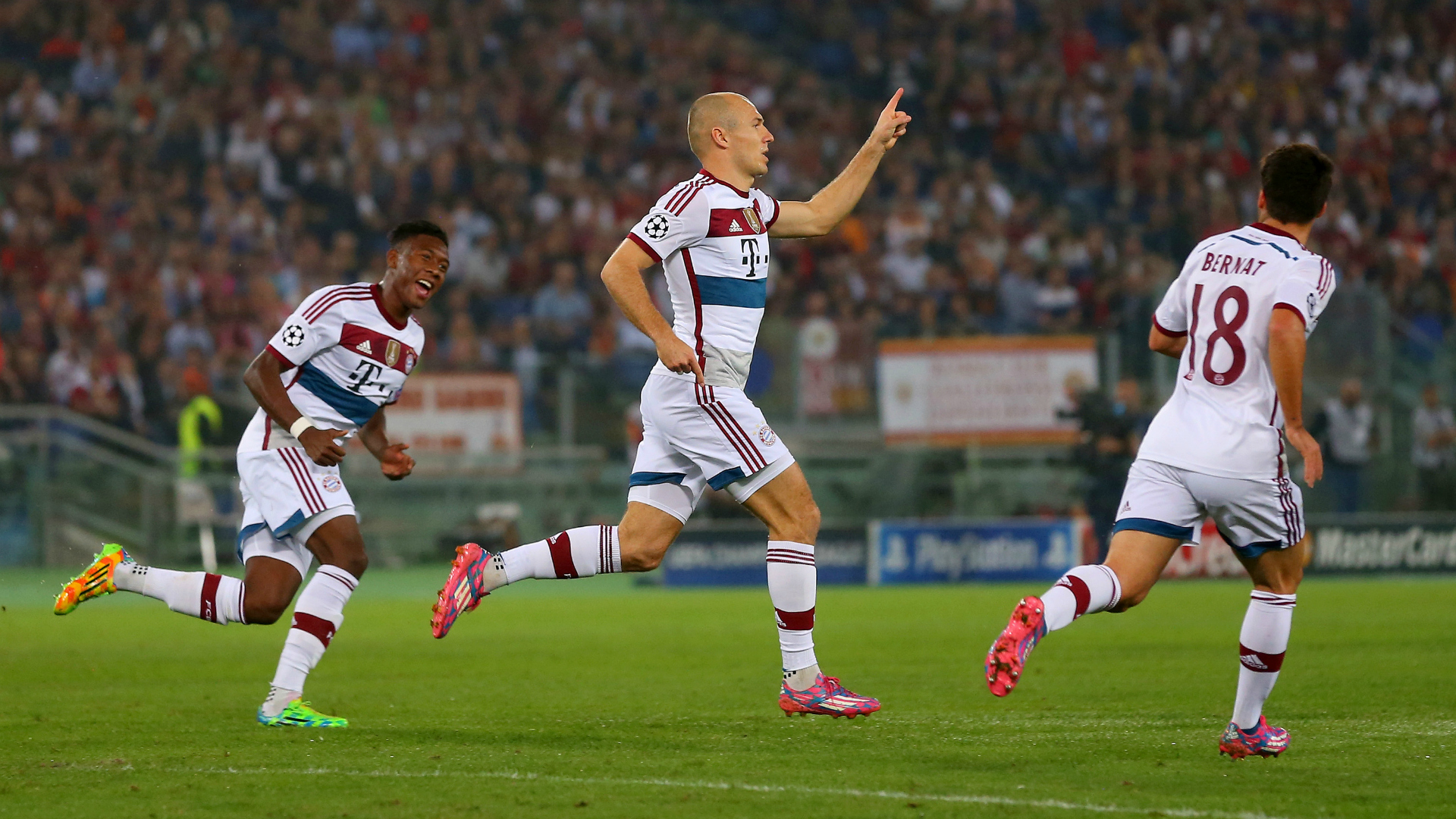 463501
2014-10-21 21:08:00
BATE BORISOV 0-7 SHAKHTAR DONETSK - SUMMARY

Tom Davis reports: "BATE were blown away in the first half with six goals, four from Adriano, and the striker added a fifth in the second to equal Lionel Messi's record for most goals in a Champions League match. Shakhtar pick up their first win of the group and they have done it in style."
463491
2014-10-21 21:05:00
CHELSEA 6-0 MARIBOR - REMY INJURY UPDATE
Jose Mourinho says Loic Remy has a muscular injury. He does not expect him or Diego Costa to be fit for the weekend. #CFC

— Chelsea FC (@chelseafc) October 21, 2014
463481
2014-10-21 21:02:00
SCHALKE 4-3 SPORTING - SUMMARYMartin Macdonald reports:
"The first-half sending off of Mauricio and subsequent goal from Obasi turned the match on its head. Schalke went 3-1 up in the second half only for the Portuguese side to claw the score back to 3-3. The drama wasn't over though as Choupo-Moting converted a last-minute penalty to make it 4-3 and break Sporting's hearts."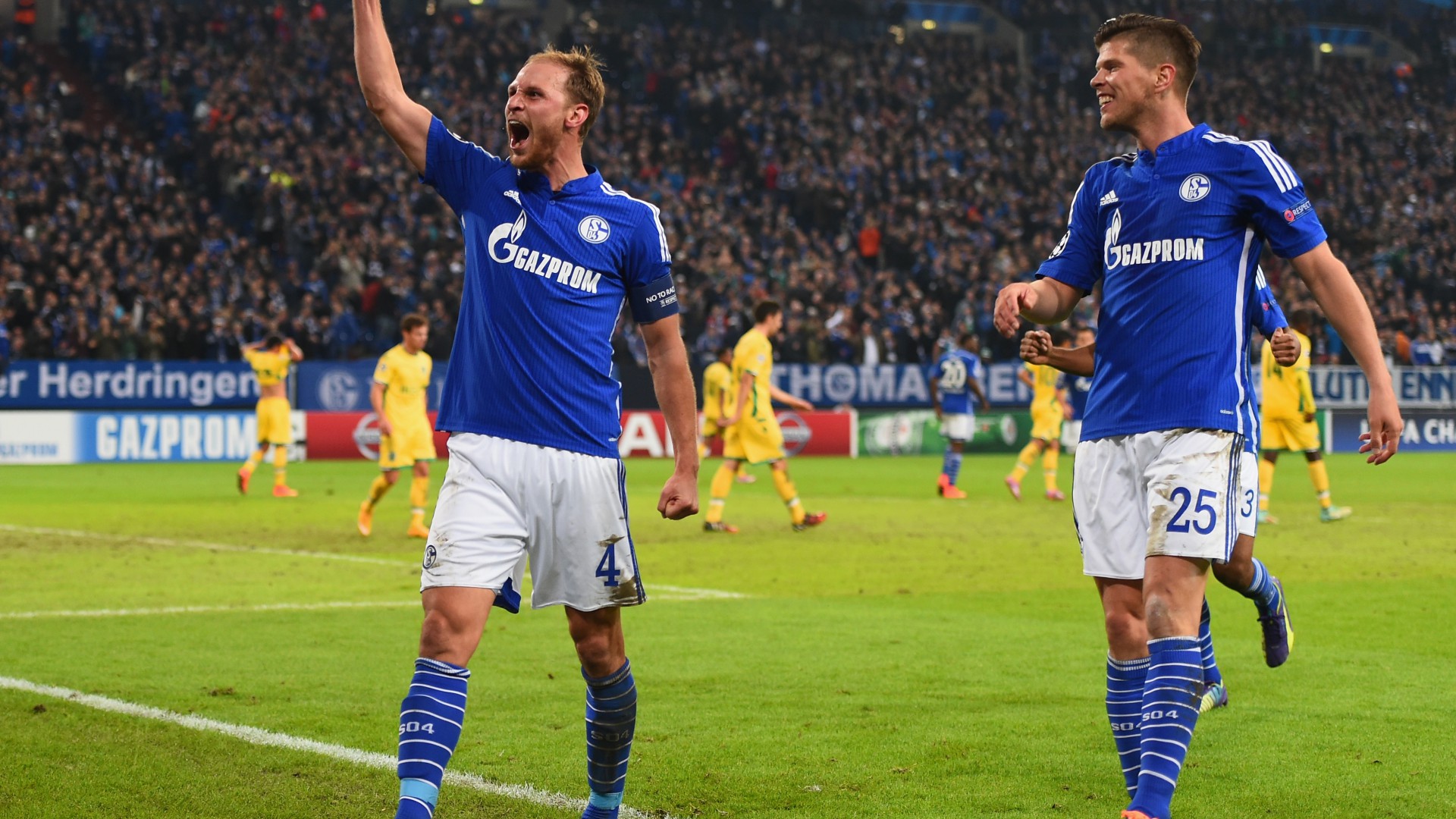 463471
2014-10-21 20:58:00
APOEL 0-1 PARIS SAINT-GERMAIN - SUMMARY

Tom Maston reports: "APOEL cannot muster one final chance, and Paris Saint-Germain have stolen this one at the death. Cavani's hooked effort sees them top Group F after three matches, with this win being even more crucial after news of Barcelona beating Ajax at Camp Nou this evening."
463461
2014-10-21 20:54:00
STAT ATTACK


EIGHT games, FORTY goals, ONE busy live text commentator. Oct 1st 1997 LIVE writer - I feel your pain.
44 - Only one day (Oct 1st 1997) has seen more Champions League goals scored than there have been bagged today. Deluge.

— OptaJoe (@OptaJoe) October 21, 2014
463451
2014-10-21 20:51:00
ROMA 1-7 BAYERN MUNICH - SUMMARYTom Webber reports:
"Roma were taken apart and found themselves five goals down at the break through Robben (2), Gotze, Lewandowski and Muller. The hosts did improve and eventually got the better of Neuer through Gervinho's header. However, Guardiola called upon Ribery and Shaqiri from the bench and they both found the net to complete a resounding victory!"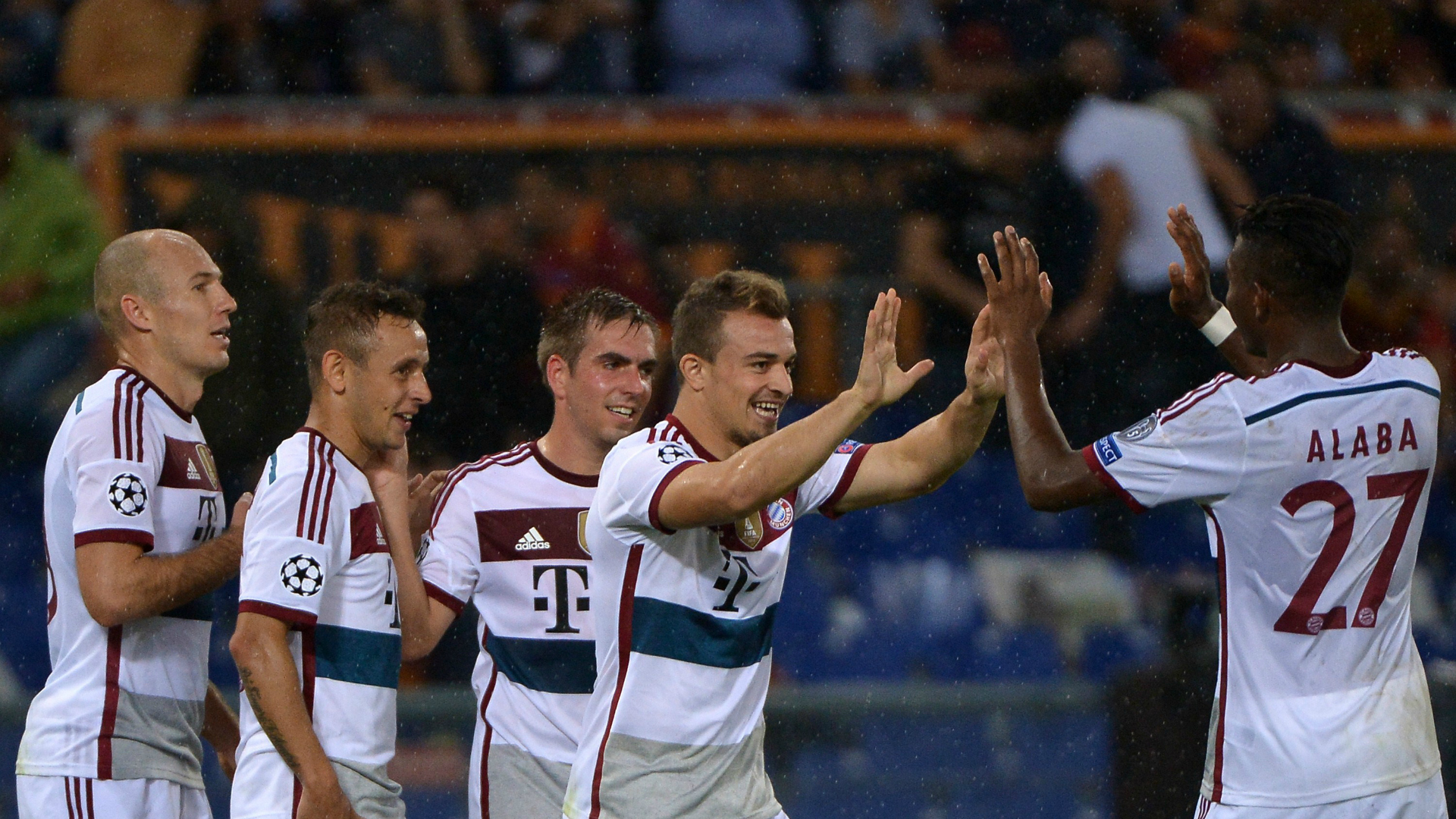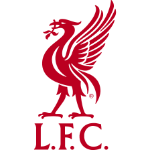 Liverpool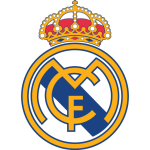 Real Madrid
Prediction Submitted
Most Popular Predictions
Liverpool 2-0 Real Madrid

10.95 %

Liverpool 2-1 Real Madrid

9.5 %

Liverpool 0-4 Real Madrid

9.3 %