live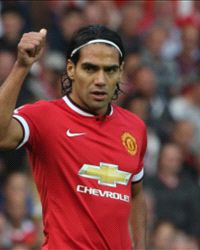 449962
2014-09-14 11:30:00
MAN UTD DEFENSIVE PROBLEMS

"A conveyor belt has become a cliff," said Manchester United ledge Gary Neville when Rio Ferdinand and Nemanja Vidic were allowed to leave at the same time. The commanding central defender so many people said they badly needed over the summer never arrived and they face further problems at the back today after Phil Jones was ruled out for four weeks. Will Louis van Gaal stick with 3-5-2?
449961
2014-09-14 11:25:00
RIO RETURNS
It's not all about the
Manchester United
debutants today, mind - an old boy is back in town. After 12 years, 455 appearances and 14 trophies for United,
Rio Ferdinand
returns to Old Trafford this afternoon for the first time since his contract came to an end in the summer. He told the
BBC
this week: "I never got to say goodbye when I left, which was unfortunate, so it will be a nice opportunity to say bye to a lot of people who supported me and helped me."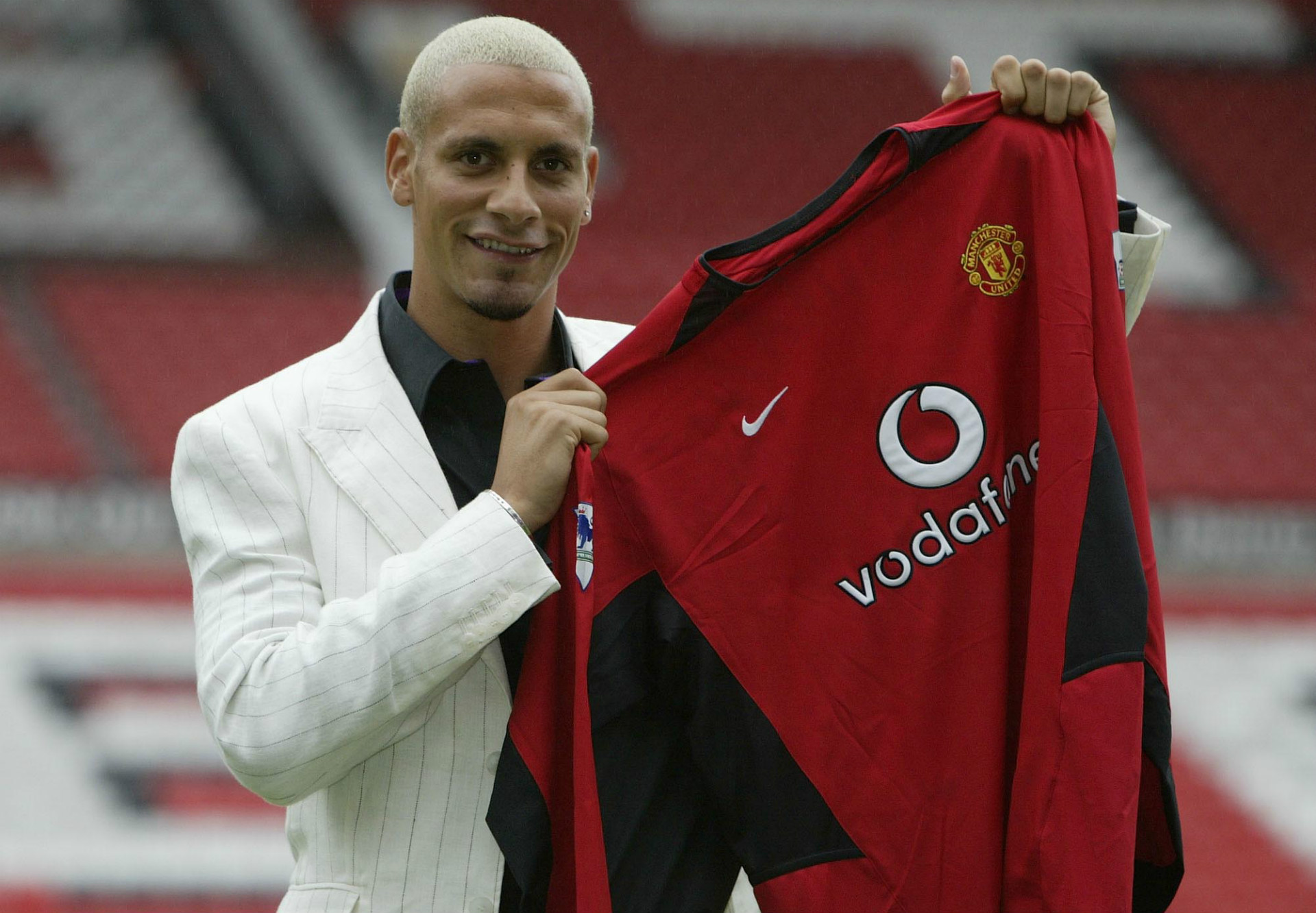 449960
2014-09-14 11:20:00
GET INVOLVED

In fact, why don't you tell us? As ever, we can't LIVE if LIVEing is without you, so get your thoughts and predictions over to us via the links at the top of this page. New signings or not, Manchester United surely can't slip up again, can they?
449959
2014-09-14 11:15:00
POTENTIAL DEBUTANTS
Deadline-day signings
Radamel Falcao
and
Daley Blind
are in line to make their first appearances for
Manchester United
, while
Marcos Rojo
is FINALLY available after being granted a visa.
Luke Shaw
, the most expensive full-back in Premier League history, is also expected to debut. Can they avoid a slip-up today?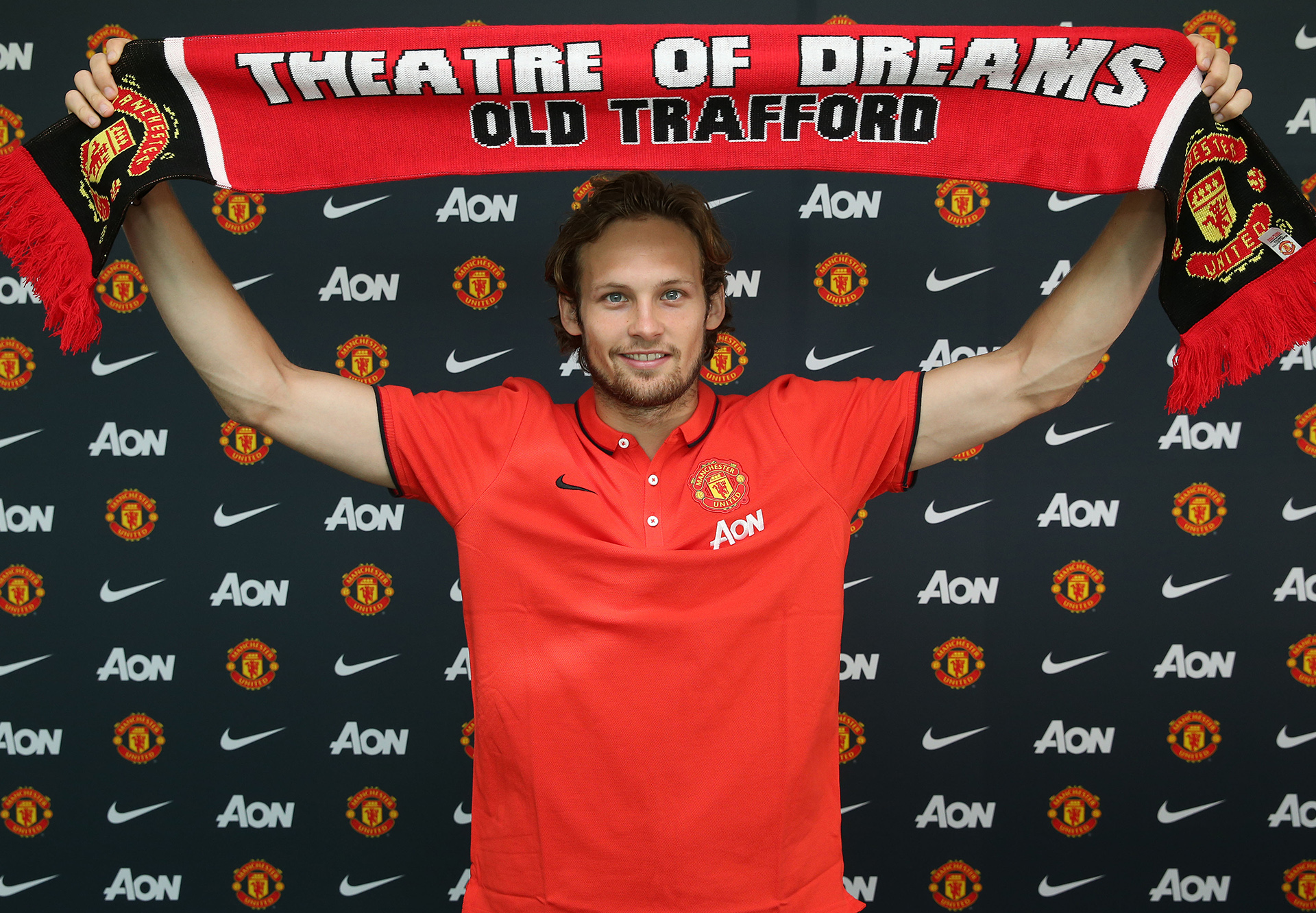 449958
2014-09-14 11:10:00
WOODWARD TARGETS THIRD

Not only a first competitive win, but can they inspire the club to a third-placed finish? United executive vice-chairman Ed Woodward revealed this week that the club have budgeted to finish third in the Premier League this season. That's despite finishing seventh last year and no win in four games so far this campaign. The new boys had better gel quickly...
449957
2014-09-14 11:05:00
MAN UTD v QPR
But that's enough about
Alex McCarthy
and
Sandro
. WAHEY! Just kidding. With the greatest of respect to Messrs McCarthy and Raniere Guimaraes Cordeiro, today is all about
Manchester United
and whether their four potential debutants -
Radamel Falcao
,
Daley Blind
,
Marcos Rojo
and
Luke Shaw
- can guide the club to a first competitive win under
Louis van Gaal
.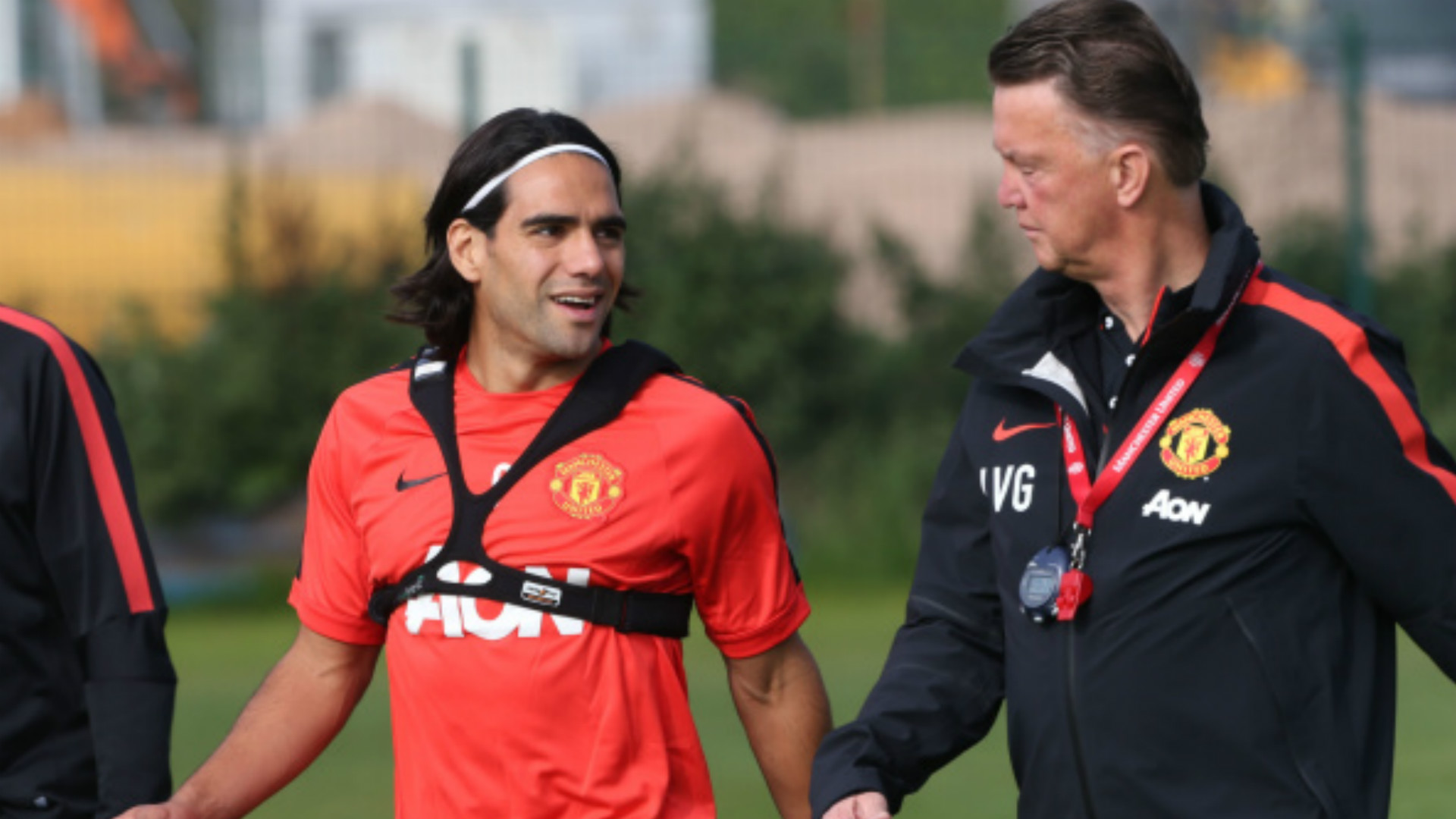 449956
2014-09-14 11:00:00
WELCOME

Hello there and welcome back to the LIVE matchday blog. No early fixture in the Premier League today gives us the opportunity to focus fully on Manchester United v QPR and the big-money signings set to make their debuts a little later on. We've been forced to wait two weeks to see these guys in action but the day is finally upon us. Exciting times...
449944
2014-09-13 19:00:00
CHEERIO
And that, my friends, is that. The Premier League is back after a two-week break and it certainly didn't disappoint. Join us again from
12:00 BST on Sunday
for build-up to
Manchester United v QPR
and reaction to today's games. For now, we'll leave you with the rest of the action from the Madrid derby. Thanks for following. Adios!
LIVE: Real Madrid 1-1 Atletico Madrid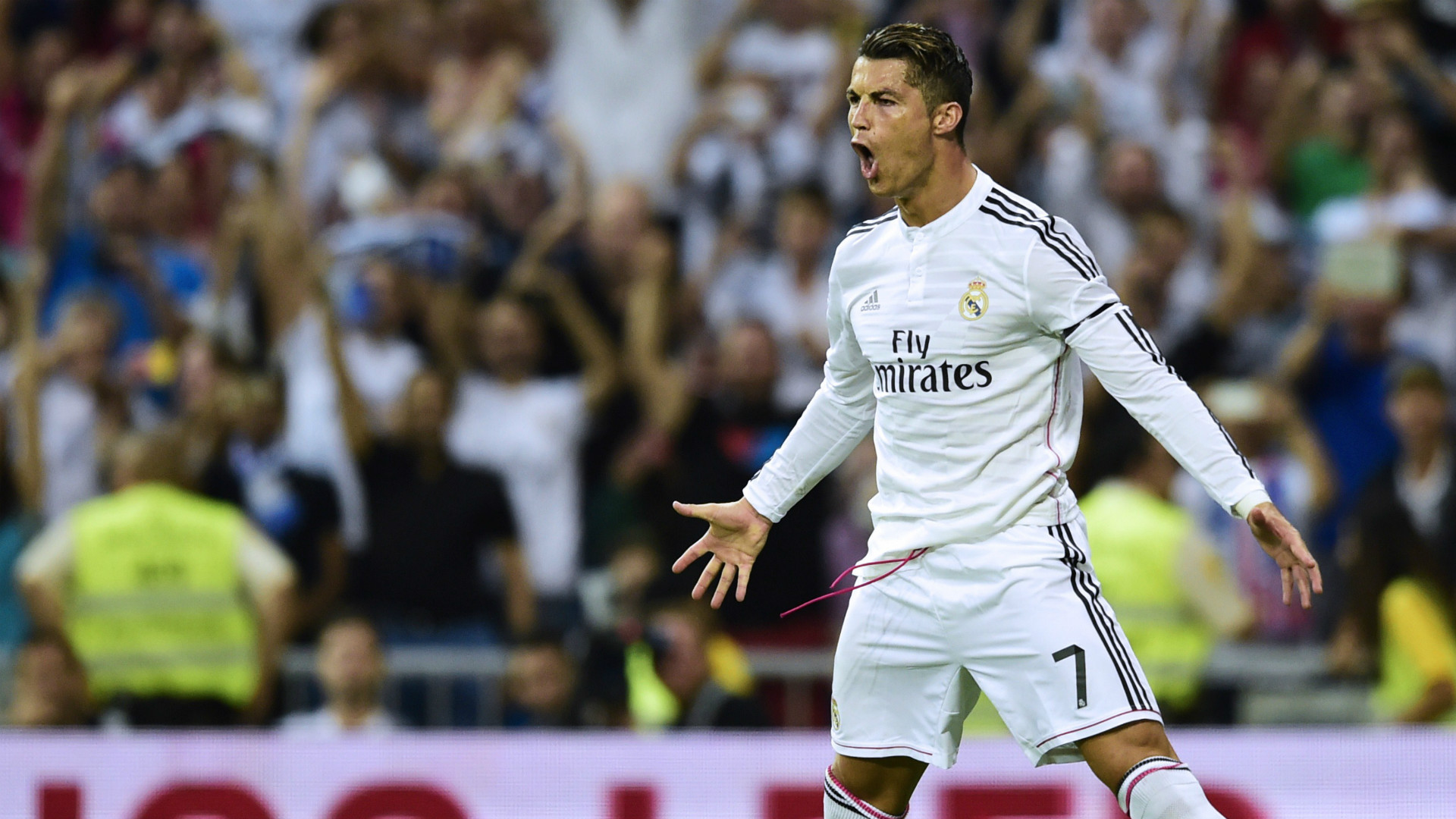 449943
2014-09-13 18:57:00
449941
2014-09-13 18:54:00
STAT OF THE DAY
6 - Cesc Fabregas is the first player in @premierleague history to assist a goal in six consecutive games. Crafty.

— OptaJoe (@OptaJoe) September 13, 2014
449940
2014-09-13 18:52:00
FLOP OF THE DAY

Alan Pardew. No doubt about it. The Newcastle manager faces an uncertain future after a 4-0 battering at Southampton. His side are yet to win this season and are rooted to the bottom of the table. He didn't even hold a post-match press conference...
449937
2014-09-13 18:48:00
TOP OF THE DAY
Four games, seven goals... today's Top of the Day goes to
Diego Costa
. He was a doubt for the game against
Swansea
with another hamstring injury but was passed fit to not only start but score a hat-trick in a 4-2 win at Stamford Bridge. Has anyone adapted to the Premier League as quickly as this? Frightening!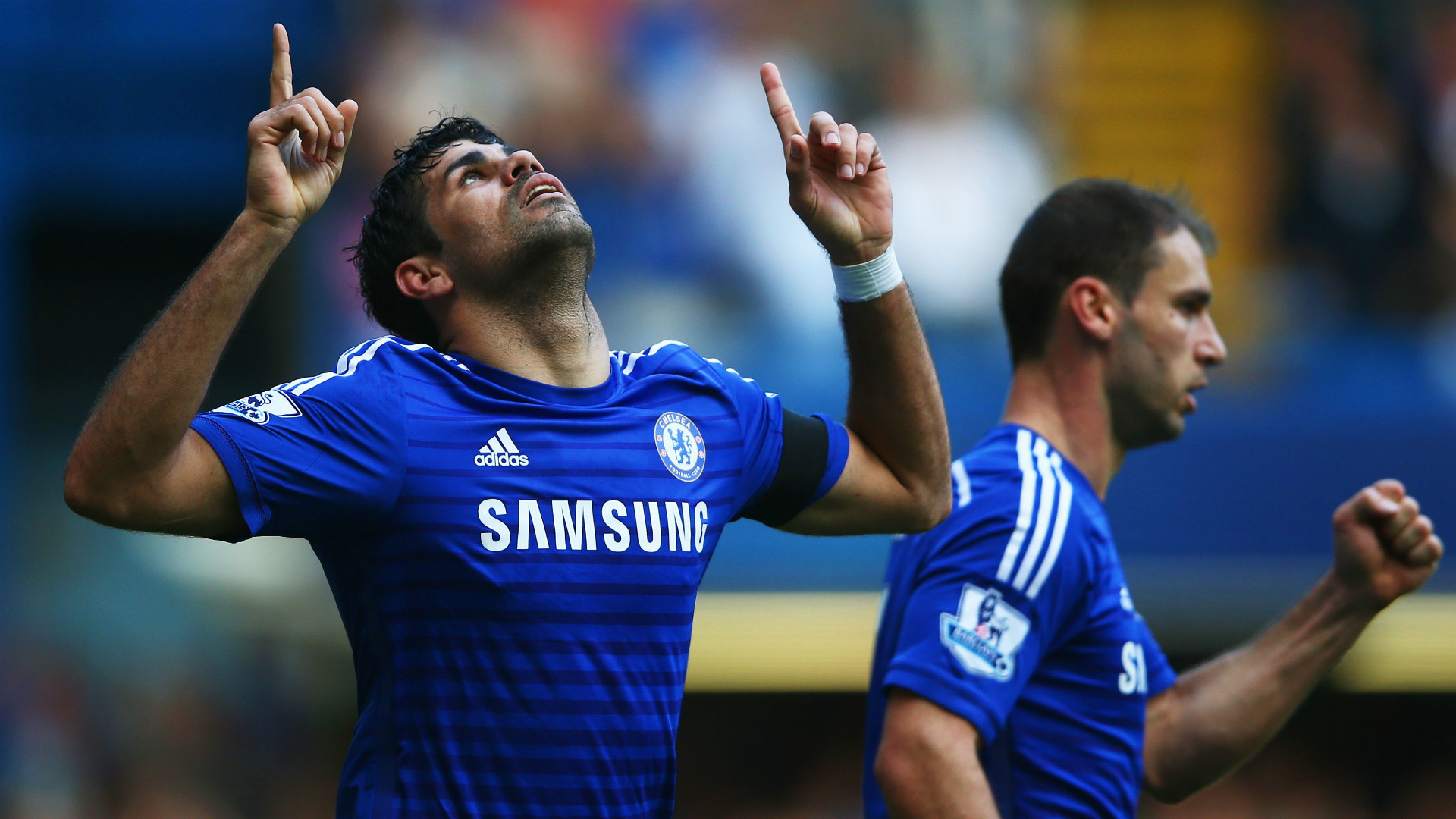 449936
2014-09-13 18:45:00
PREMIER LEAGUE TABLE
Four matches gone and it's
Chelsea
who boast a 100 per cent record and lead the way at the top.
Aston Villa
, with nine points from a possible 12, are in second, and
Swansea
drop to third and
Southampton
rise to fourth. Chelsea, Villa and
Arsenal
are the only teams yet to lose this season, while six are yet to taste victory.
In full: Premier League table
449935
2014-09-13 18:40:00
LIVERPOOL REACTION
Unlucky today man. We'll come back stronger. Was gutted watching from the side. #lfc #redordead

— Daniel Sturridge (@D_Sturridge) September 13, 2014
449934
2014-09-13 18:37:00
PLAYER RATINGS
No
Daniel Sturridge
, no
Raheem Sterling
(from the start, at least), so how did their replacements fare today? Clue: NOT GOOD. Check out how all the players at Anfield fared in our player ratings.
Player Ratings: Liverpool 0-1 Aston Villa
449932
2014-09-13 18:33:00
SENDEROS BAN?

Cameras caught Philippe Senderos clearly kicking out at Mario Balotelli and sending him flying to the ground in an off-the-ball incident in the first half. The referee didn't see it, but could the defender face retrospective action? Here's what he told Sky Sports: "That's not my say. I try to do my job. Everyone is running towards each other, kicking each other, and it's give and take."
449931
2014-09-13 18:30:00
REAL MADRID 1-1 ATLETICO MADRID - RONALDO GOALGOAL:
Real are level!
Cristiano Ronaldo
runs at Guilherme Siqueira, stepping over the ball before knocking it the other way past the defender. He sticks a boot out and catches the Portuguese so the referee points to the spot and shows the left-back a yellow card. Ronaldo then slots home comfortably from 12 yards, sending the keeper the wrong way and getting the ball just inside the post. A well-aimed penalty! We're all level!
LIVE: Follow play-by-play updates
449930
2014-09-13 18:29:00
GOAL! Real Madrid 1 (Cristiano Ronaldo) Atletico Madrid 1
449929
2014-09-13 18:28:00
LIVERPOOL 0-1 ASTON VILLA - FULL-TIME SUMMARY

More from Peter Staunton: "For Aston Villa, they executed their game plan perfectly. One would expect they might have taken the draw before kick-off but they were well worth the win to extend their unbeaten start to four matches."
449928
2014-09-13 18:25:00
STAT ATTACK
6 - Aston Villa have more points (10) than shots on target this season. Efficient.

— OptaJoe (@OptaJoe) September 13, 2014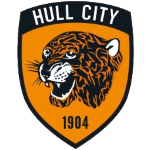 Hull City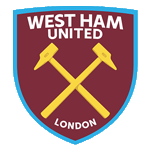 West Ham
Prediction Submitted
Most Popular Predictions
Hull City 1-2 West Ham

12.9 %