live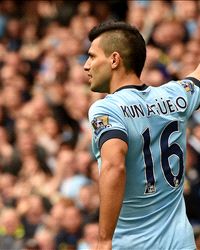 Chime in with Goal.com and other users and share your opinions.
469311
2014-10-25 10:35:00
SOUTHAMPTON (3rd) v STOKE (10th)
Surprise package of the season:
Southampton
. Tipped to be among the relegation candidates, Saints have won five of their last six and put EIGHT past
Sunderland
last weekend. Can
Stoke
cause an upset? They did beat
Manchester City
at the Etihad...
Preview: Southampton v Stoke
469291
2014-10-25 10:30:00
TEAM NEWS
Team news from
West Ham v Manchester City
coming up shortly, but how about
Sunderland v Arsenal
?
Gus Poyet
said he learned a lot about his players in the 8-0 thrashing against
Southampton
last week but there have been some calls for him to stick with the same XI. He wouldn't, would he...?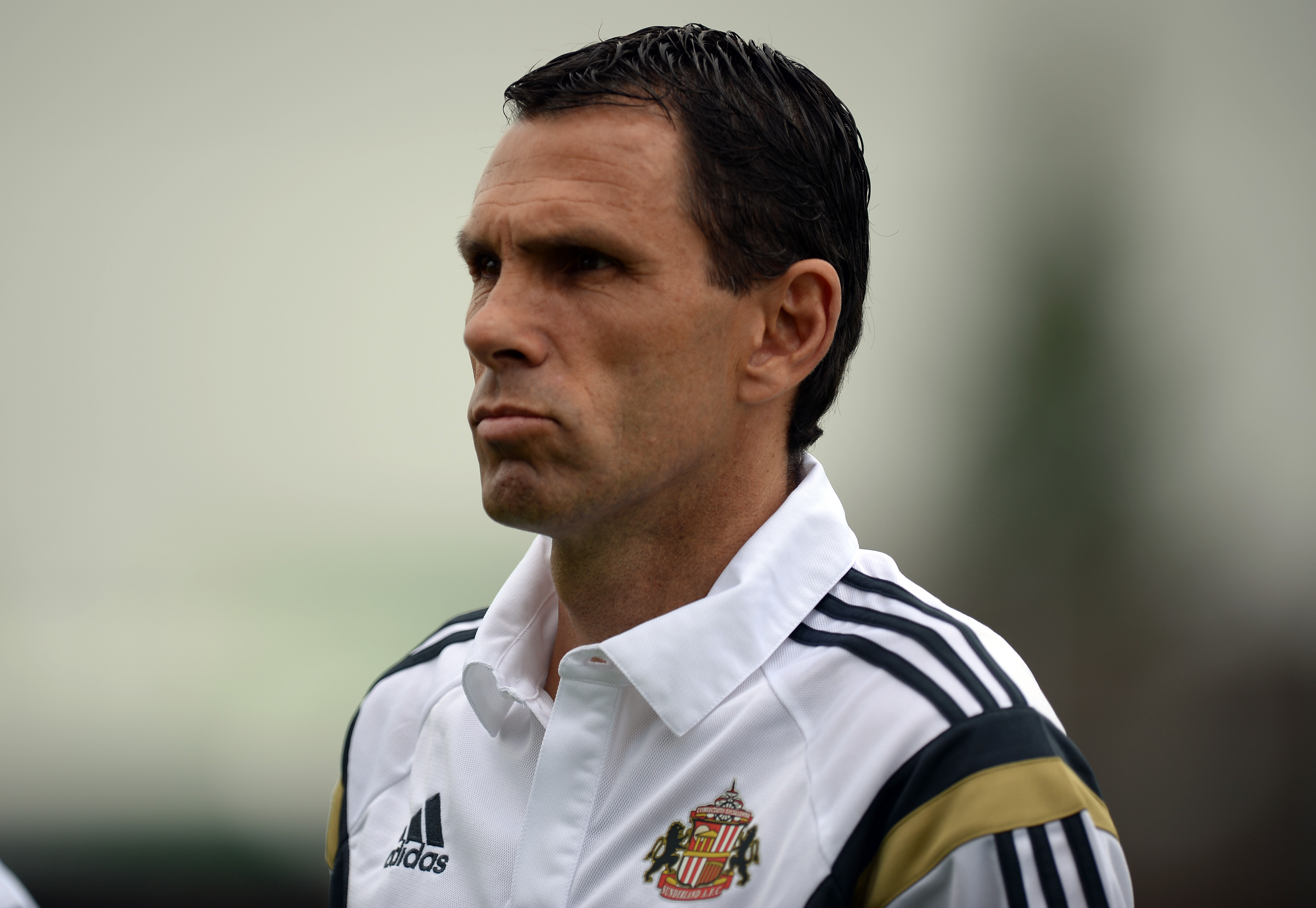 469281
2014-10-25 10:25:00
MUST-WIN GAME FOR ARSENAL
"We have to win at Sunderland - I cannot deny that," said Gunners boss
Arsene Wenger
in his pre-match press conference. "I believe it is linked with confidence at the moment but I cannot fault the attitude."
Wenger laments lack of confidence
469271
2014-10-25 10:20:00
HOW MUCH ARE THE INVINCIBLES WORTH?
Former
Arsenal
defender
Sol Campbell
claimed this week that the 'Invincibles' team of 2003-04 would be worth £1 billion in the current market. But would they reeeaaally though? We've put Sol's maths to the test...
How much would the 'Invincibles' be worth now?
469261
2014-10-25 10:15:00
MEMORY LANE
It was this weekend 10 years ago that
Arsenal
's historic 49-game unbeaten run came to an end.
Ruud van Nistelrooy
and
Wayne Rooney
scored the goals in a 2-0 win for
Manchester United
at Old Trafford - and
Arsene Wenger
is still blaming the referee a decade later!
Wenger: Invincibles ended by referee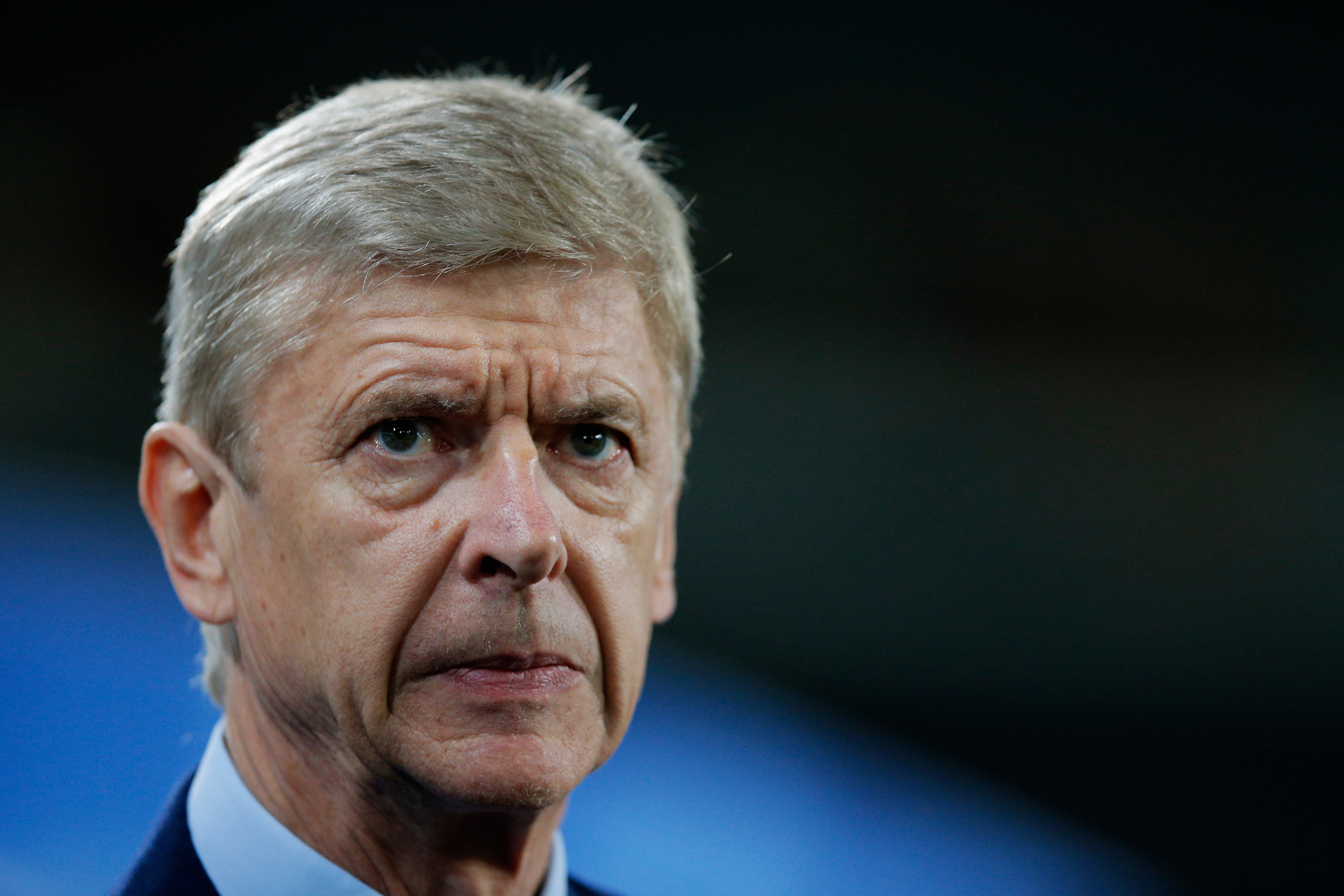 469251
2014-10-25 10:10:00
SUNDERLAND (17th) v ARSENAL (7th)
Premier League game of the day? Without question. These teams have just three league wins between them and both are in desperate need of a victory.
Sunderland
were hammered 8-0 last week and
Arsenal
are already 11 points off the title pace. Something's gotta give...
Preview: Sunderland v Arsenal
469241
2014-10-25 10:05:00
FANTASY FOOTBALL REMINDER
Don't forget to change your teams! Most deadlines are up in approximately 25 minutes, so no excuses! Strikers in form:
Sergio Aguero
,
Graziano Pelle
,
Saido Berahino
. Get them in!
Diego Costa
= injured.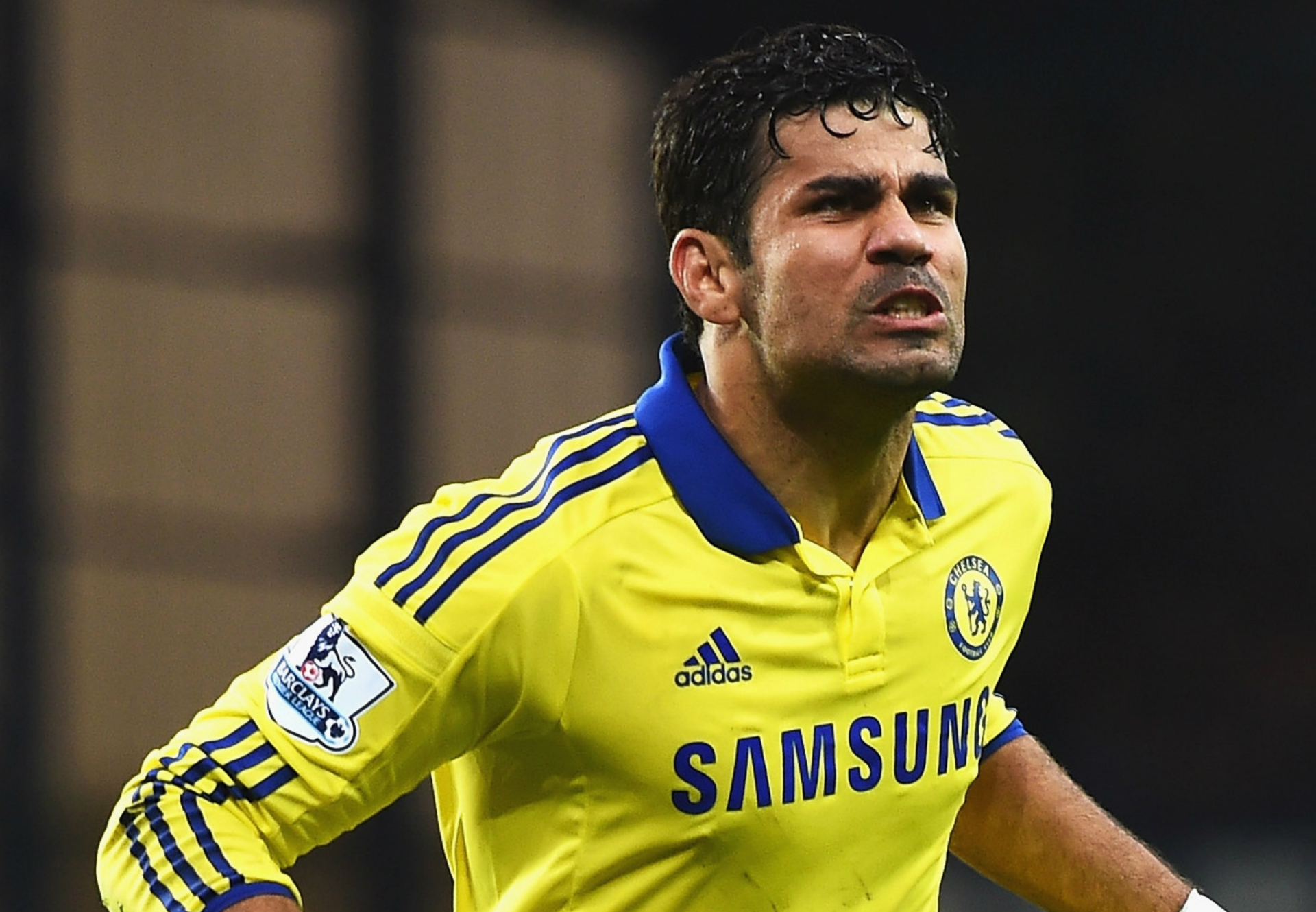 469231
2014-10-25 10:00:00
SIX HOURS UNTIL EL CLASICO!
To celebrate, why not have YOUR say in our poll? It's simple enough. Who will win -
Real Madrid
or
Barcelona
? Or will the spoils be shared? This fixture finished 4-3 to Barca at the Bernabeu last season...
Poll: Who will win El Clasico?
469221
2014-10-25 09:55:00
STAT ATTACK - BALOTELLI SPECIAL
- Has the 148th best shooting accuracy in the Premier League
- Has had the most shots without scoring (22) of any player in the PL
- Has put together just nine shots on target from 29 efforts this season
In full: The stats behind Balotelli's hopeless start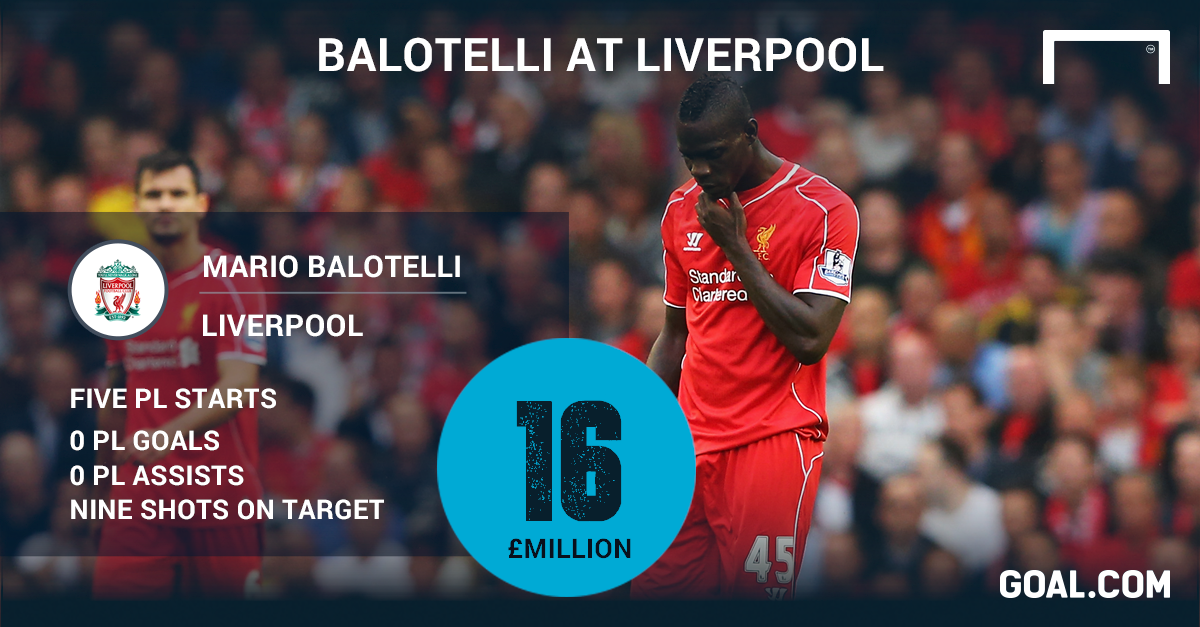 469211
2014-10-25 09:50:00
BALOTELLI FIGHTING FOR LIVERPOOL FUTURE
Oh Mario. Just two months after joining
Liverpool
and we're already discussing his potential exit. "At this moment in time of course he hasn't scored the goals we would like or want," said
Brendan Rodgers
ahead of today's game, before suggesting he is not sure if the Italian has a long-term future at Anfield. Ouch.
Balotelli fighting for his Liverpool future
469201
2014-10-25 09:45:00
THOU SHALT NOT SWAP SHIRTS AT HALF-TIMEHull manager Steve Bruce on Mario Balotelli:
"There's lots been made of the changing of shirts but we've seen it for years haven't we? It's maybe not in our DNA in the English leagues but abroad they all do it and they think it's nothing."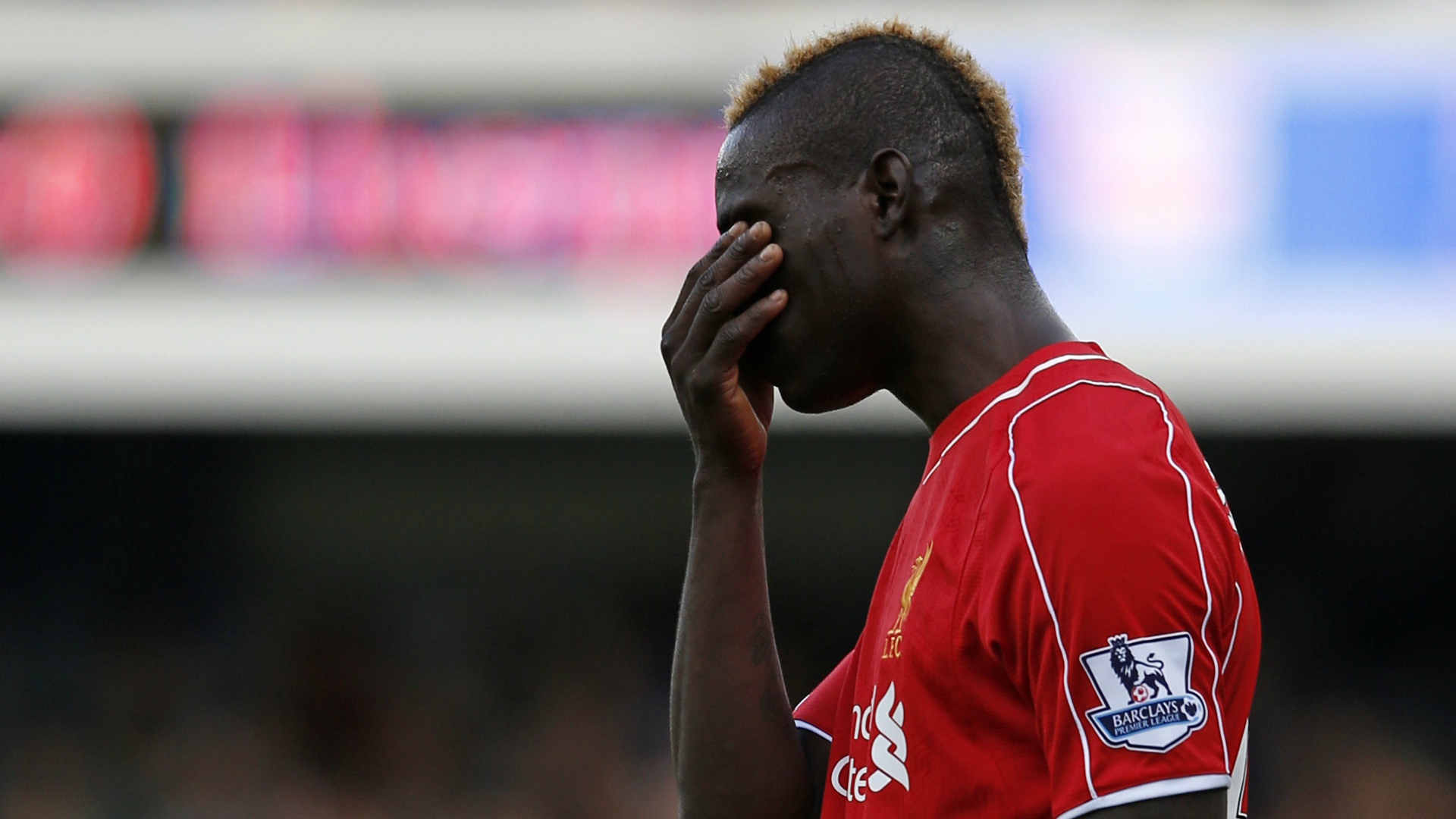 469191
2014-10-25 09:40:00
LIVERPOOL (5th) v HULL (11th)
Who knew swapping shirts at half-time would cause such a fuss? EVERYONE. Apart from
Mario Balotelli
. Why always him?
Liverpool
continue to struggle in Europe but are, kind of, back on track domestically following back-to-back league wins. They face a tricky test today against a
Hull
side who have a knack for turning up in big games.
Preview: Liverpool v Hull
469181
2014-10-25 09:35:00
CAN AGUERO GET EVEN BETTER?Manuel Pellegrini on nine-goal Sergio Aguero:
"Sergio is a young player, he has a lot of years to improve - three or four years more than other players. It just depends on what he wants to do in the future. I was always sure he would return to his normal performance but I think he can get even better."
469171
2014-10-25 09:30:00
PREMIER LEAGUE TOP SCORERS

For someone who came in as the lowest-profile striker arrival at West Ham over the summer, Diafra Sakho sure has found his shooting boots quickly. He has netted in each of his five Premier League starts and continues to rise up the top scorer charts...

Nine goals: Sergio Aguero, Diego Costa
Six goals: Saido Berahino, Graziano Pelle
Five goals: Diafra Sakho, Leonardo Ulloa
469161
2014-10-25 09:25:00
SAKHO FOCUSED ON WEST HAM
"It is flattering to hear that France might be looking at me," Hammers striker
Diafra Sakho
- the club's top scorer with six goals in all competitions - told
Goal
, "but I am only thinking about West Ham and doing my best for them at the moment and nothing else."
Sakho flattered by talk of France call-up
469151
2014-10-25 09:20:00
WEST HAM (4th) v MAN CITY (2nd)
Before all that, though,
Manchester City
have the opportunity to cut the gap at the top to two points when they visit in-form
West Ham
in the lunchtime kick-off.
Big Sam
had a big plan and my oh my is it paying off so far - his new-look side are in fourth after consecutive victories.
Preview: West Ham v Manchester City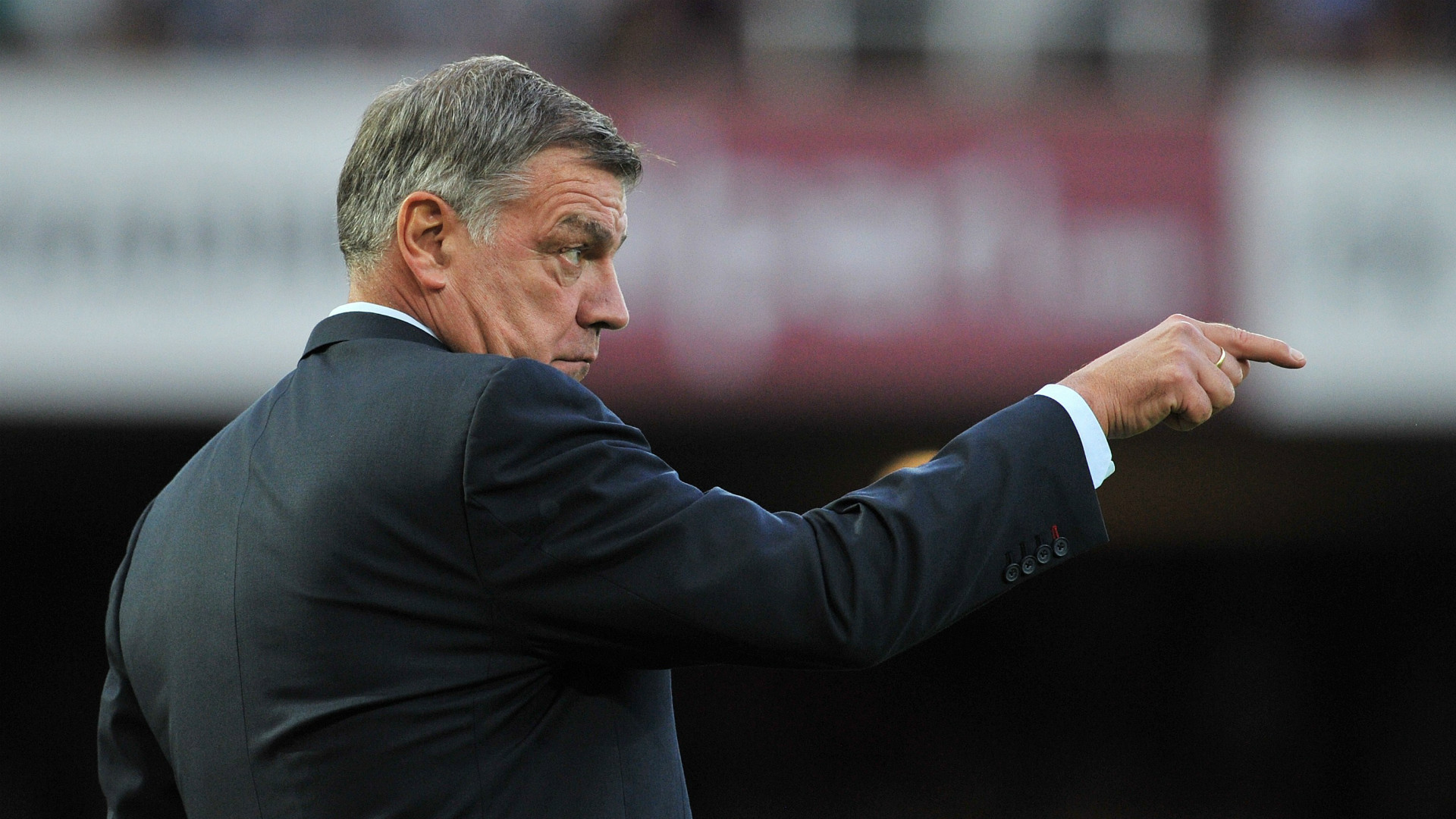 469121
2014-10-25 09:15:00
WHAT TO LOOK OUT FOR THIS WEEKENDLuis Enrique
has confirmed that
Luis Suarez
will feature in today's Clasico - but will he start? And
Lionel Messi
has the chance to equal, or even break, the all-time Liga scoring record - will he do it? Check out what else is going on around Europe this weekend...
Goal Global: Clasico battle & big moments to look out for
469111
2014-10-25 09:10:00
EL CLASICO! EL CLASICO! EL CLASICO!
The Premier League is great and all that but the biggest game of the day has to wait until 17:00 BST.
Real Madrid
host
Barcelona
in the first Clasico showdown of the season and that man
Luis Suarez
, returning from suspension, will be involved. I bet he's chomping at the bit to get started. WAHEY!
Preview: Real Madrid v Barcelona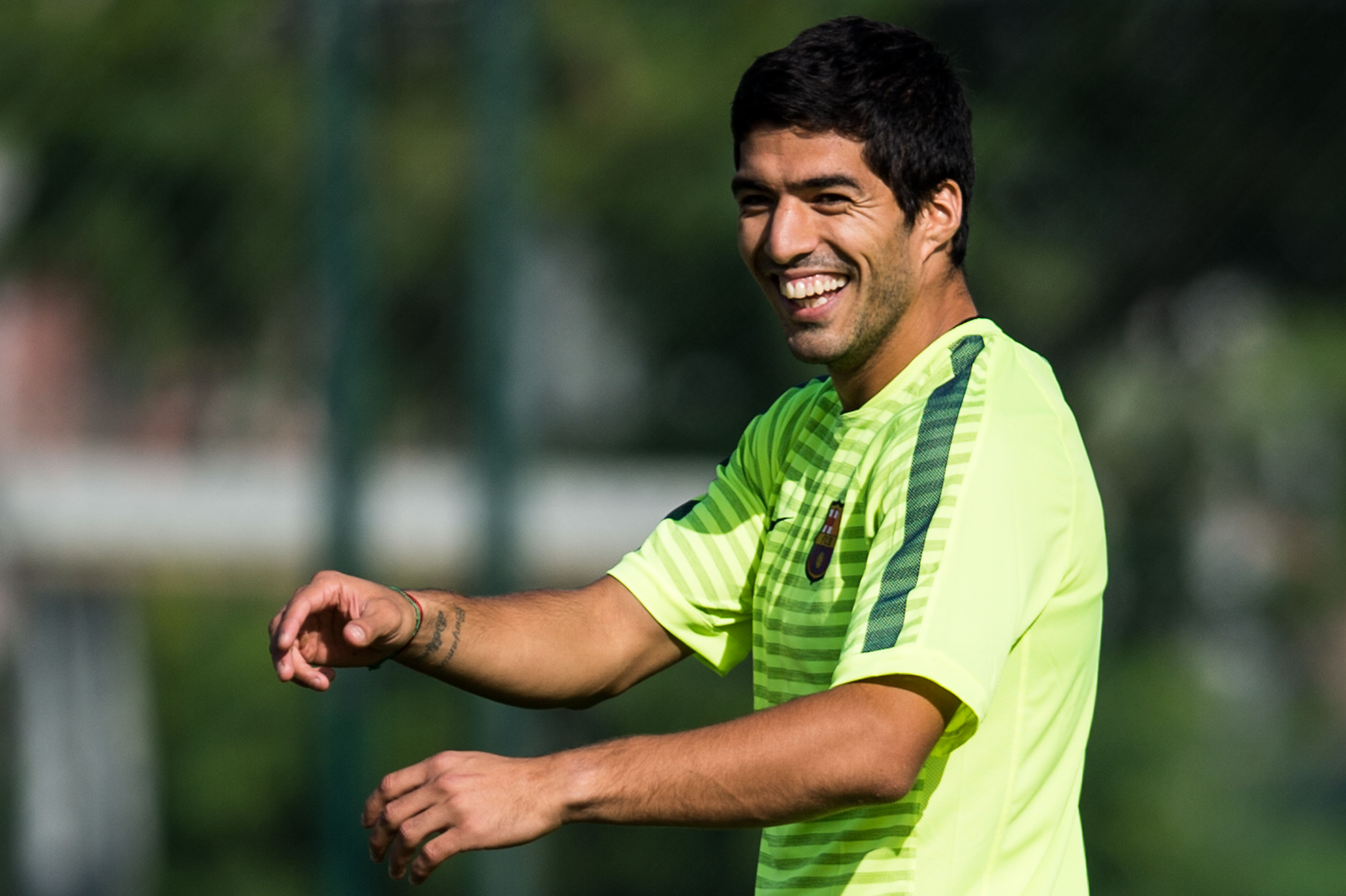 469101
2014-10-25 09:05:00
469091
2014-10-25 09:00:00
HELLO, PREMIER LEAGUE!
Goooood morning and welcome back to the LIVE matchday blog! Eight games in and the Premier League is as competitive as ever. Just six points separate the Champions League places from the relegation zone and one win could send a side from the bottom half to the top four. Good, eh?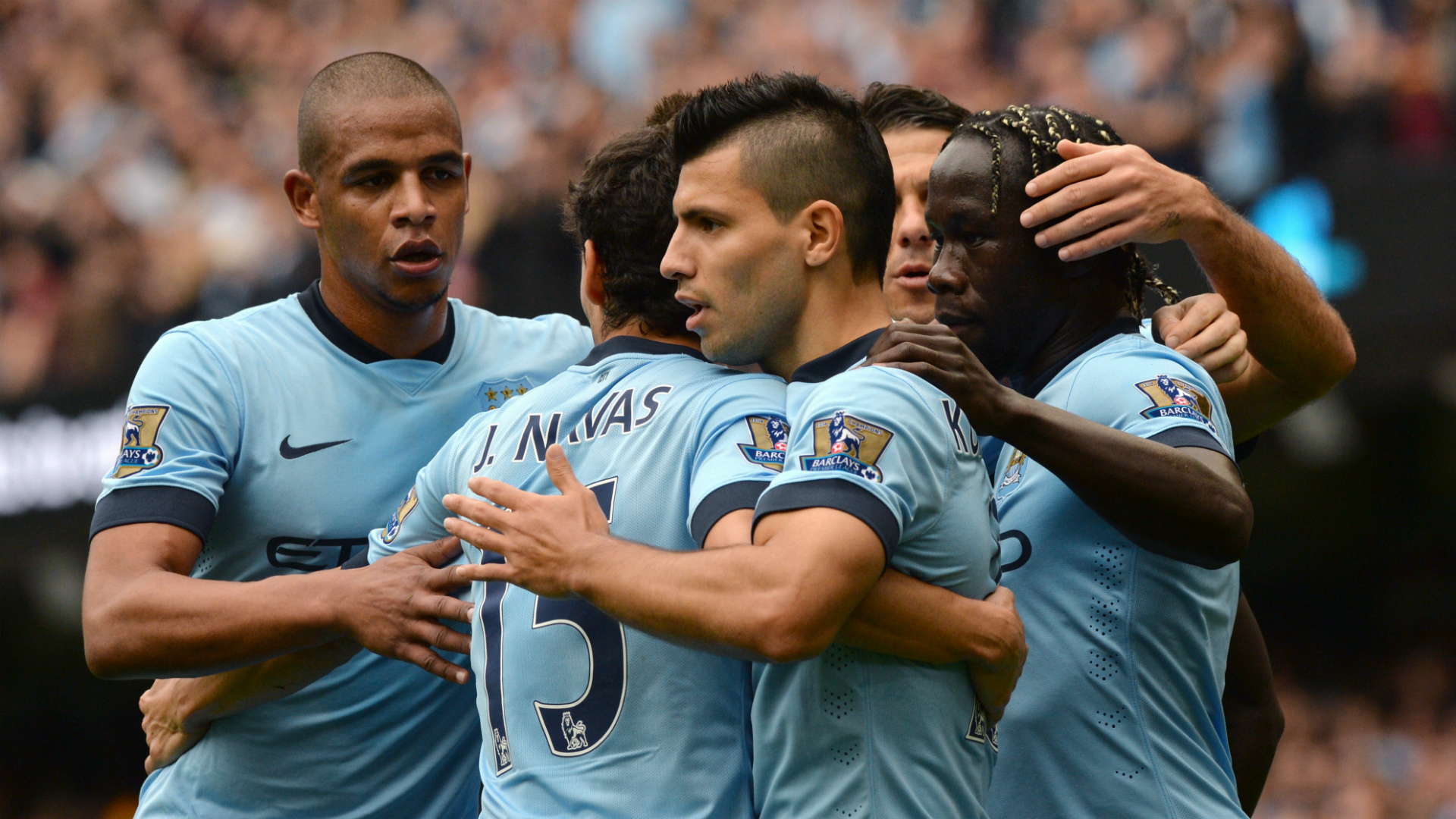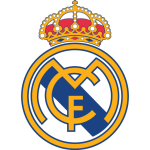 Real Madrid
Barcelona
Prediction Submitted
Most Popular Predictions
Real Madrid 1-3 Barcelona

14.45 %

Real Madrid 3-1 Barcelona

10.89 %

Real Madrid 4-0 Barcelona

9.96 %