live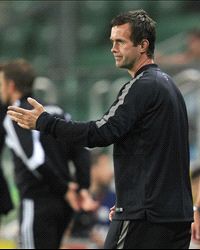 441200
2014-08-20 22:01:21
CHEERIO!

With Inter about to kick-off for the second half in Iceland, this is where the LIVE matchday blog & you, the Goal readers, part ways for this evening. The blog will return on Saturday for all the Premier League action while our Transfer Window blog is back at 09:00 BST tomorrow. For now, though, I've been Tom Maston and thanks for joining me!


441199
2014-08-20 21:58:38
One last bit of transfer news before we end proceedings for the evening, with
Juventus
director general Giuseppe Marotta denying the club have bid for
Radamel Falcao
. The
Monaco
striker is a man in demand, with
Real Madrid
and
Liverpool
both heavily linked with the Colombia international.
Marotta rules out Juventus bid for Falcao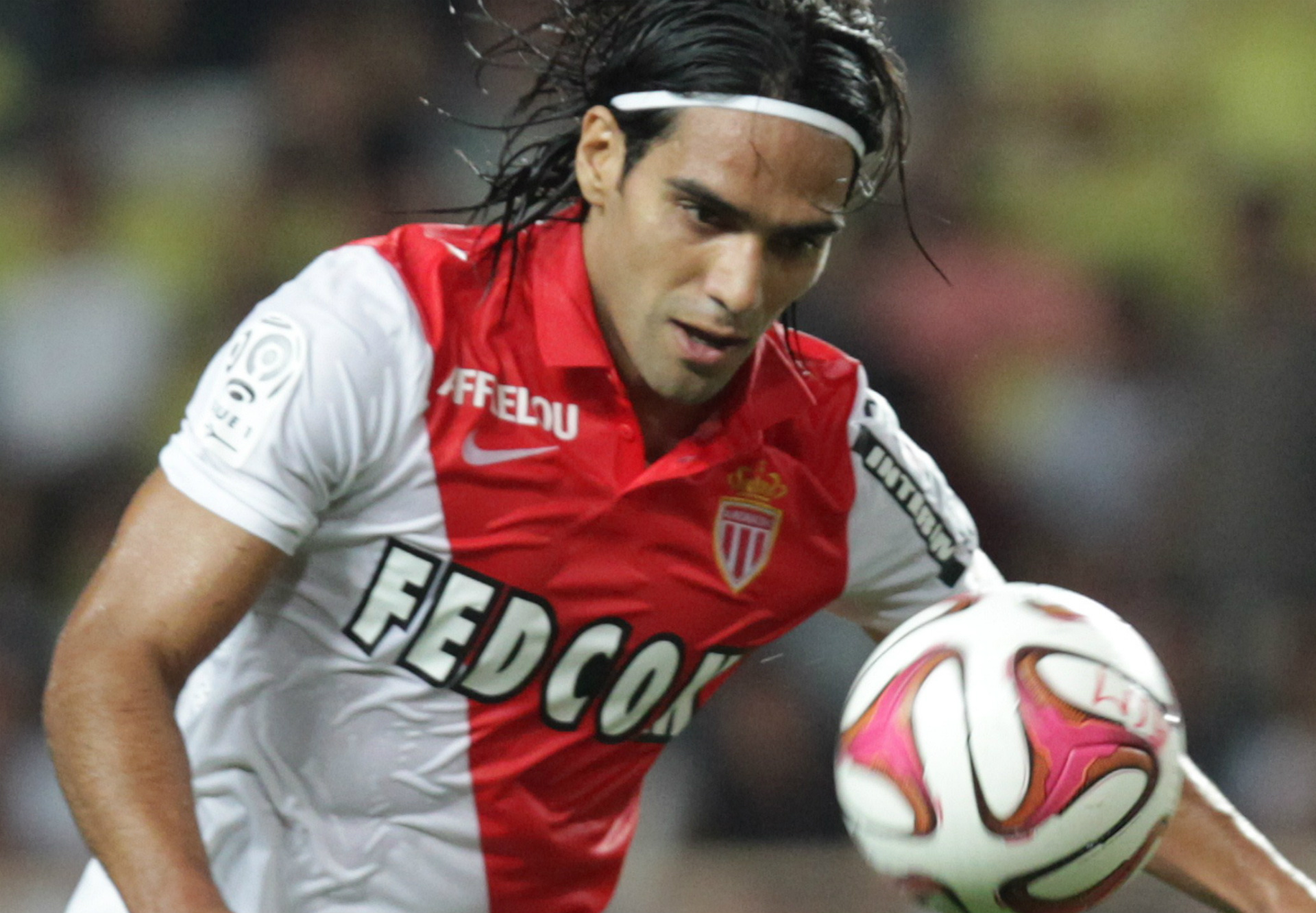 441196
2014-08-20 21:49:10
It's now half-time with
Inter
holding onto their narrow advantage heading into the break, and
Stjarnan
have plenty to do to get back into the game given they've barely made it out of their own half during the opening 45 minutes.
LIVE: Stjarnan 0-1 Inter
441193
2014-08-20 21:44:24
GOAL! STJARNAN 0 INTER 1 (ICARDI)
It's taken 40 minutes but the Italian giants have finally broken the deadlock through
Mauro Icardi
. As one of the favourites to win the Europa League this season, they are expected to win this tie with ease over two legs.
441190
2014-08-20 21:34:57
In Iceland, Inter have failed to find a breaktrhough goal against Stajarnan in their Europa League playof first leg. The home side are famous for their elaborate goal celebrations which they post on YouTube, with their best probably depicting feeding time at the penguin enclosure.

Who knows what they've thought up for if they score in what is the biggest match in their history. If their previous efforts are anything to go by, it could break the internet. Watch this space...
441189
2014-08-20 21:24:16
Celtic
manager
Ronny Deila
has been looking forward to his side's second leg at Celtic Park against
Maribor
following their 1-1 draw in Slovenia tonight, and he has conceded his team will have the advantage on Tuesday.
RD: "We have to play with good balance and attack them in the right way. But we have the advantage of playing at Celtic Park." #UCL (MH)

— Celtic Football Club (@celticfc) August 20, 2014
441188
2014-08-20 21:21:31
While the likes of
Maribor
,
Slovan Bratislava
and now
Stjarnan
have taken centre stage this evening, there has been plenty of transfer reports surrounding the big clubs throughout the night.
The big story of the day broke earlier as
Manchester United
completed the signing of
Marcos Rojo
, and
Goal
have put together a guide to the
Argentina
defender so you don't need to spend all night trawling through YouTube videos.
Meet Manchester United's new signing Marcos Rojo
441187
2014-08-20 21:12:20
DEILA PLEASED WITH CELTIC SHOWING
Ronny Deila speaking to the media in Maribor following his side's 1-1 draw: "I'm very pleased with the performance." #UCL (MH)

— Celtic Football Club (@celticfc) August 20, 2014
441186
2014-08-20 21:10:45
CHAMPIONS LEAGUE ROUND-UP
With the dust having settled on tonight's Champions League play-offs, let's remind ourselves of the situations heading into the second legs of the five ties.
Celtic
will be confident of reaching the group stages following their 1-1 in Slovenia against
Maribor
while
Porto
are also favourites in their tie against
Lille
following a 1-0 win for the 2004 winners in France.
Andre Villas-Boas
also looks set for a place in the group stages following
Zenit's
1-0 win in Belgium over
Standard Liege
.
The night's two other games -
Aalborg v APOEL and Slovan Bratislava v BATE
- both ended in 1-1 draws and with everything to play for the in the second legs next week.
441184
2014-08-20 21:04:52
Inter
have just kicked-off in Iceland, and Goal has LIVE play-by-play commentary on the Serie A outfit's first European fixture of the campaign.
LIVE: Stjarnan - Inter
441183
2014-08-20 21:00:45
CHAMPIONSHIP RESULT

Fulham were unable to find an equaliser at Craven Cottage and as such are still searching for their first point having been relegated to the Championship. Wolves, meanwhile, have now beaten two teams who were playing Premier League football last season, but lost to Rotherham United. It's a funny ol' game...
441182
2014-08-20 20:54:43
STILL TO COME...THE EUROPA LEAGUE!
The Champions League playoffs may be over for another evening, but that isn't the end of the European football for the night. The bulk of the Europa League playoffs are tomorrow, but two matches are being played today, with
Inter
travelling to Icelandic minnows
Stjarnan
. They kick-off at 22:00 BST, with
Nemanja Vidic
set to make his competitive debut.
In the day's other match,
Dnipro
ran out 2-1 winners over
Hajduk Split
.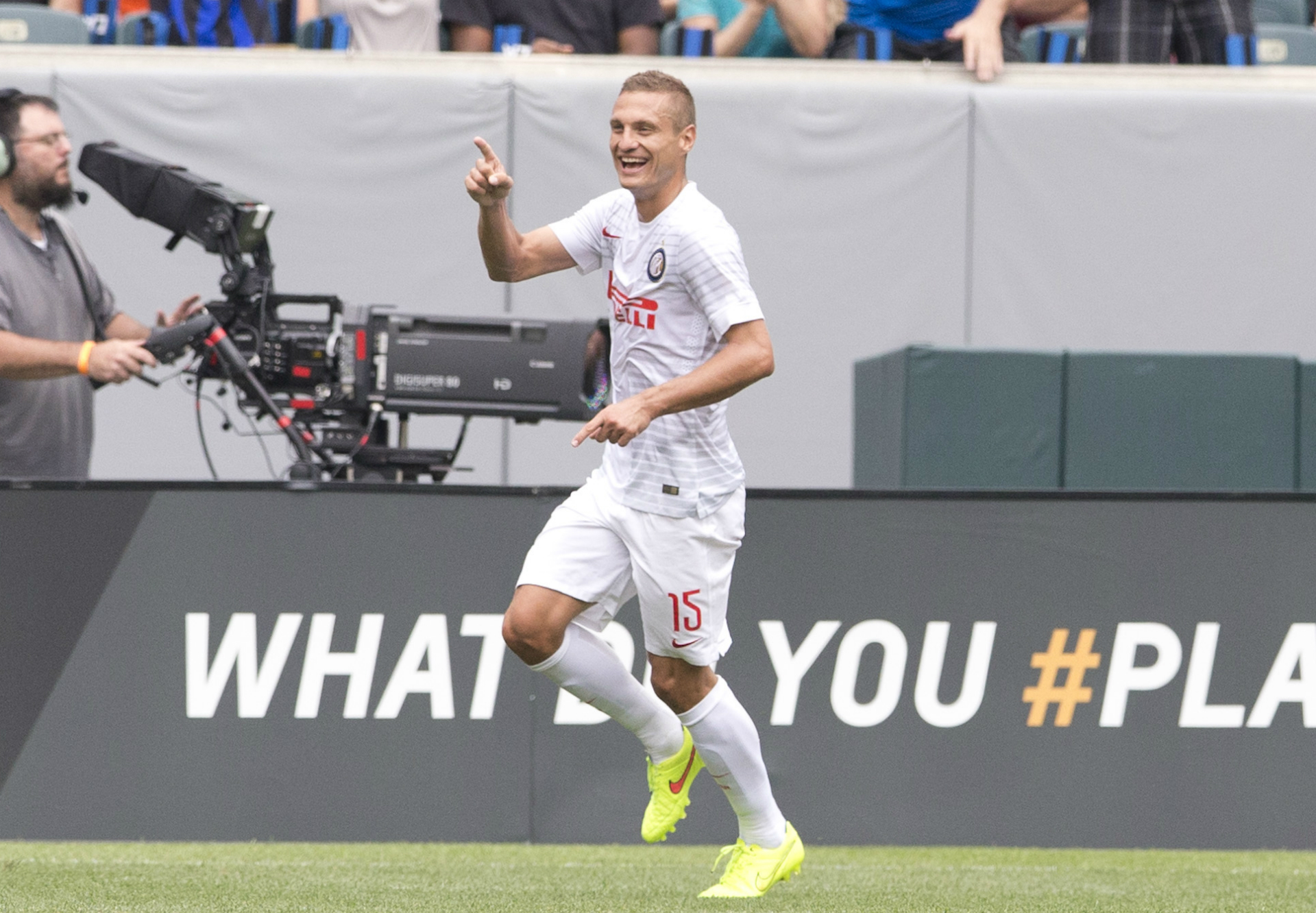 441181
2014-08-20 20:46:36
CHAMPIONSHIP LATEST

There are just over five minutes left at Craven Cottage where Wolves remain 1-0 up over Fulham. Liverpool target Patrick Roberts was given a start by Felix Magath, but the teenager hasn't yet been able to inspire the home side this evening.
441179
2014-08-20 20:40:45
FULL-TIME SCORES
Final whistles have sounded across Europe, and though there weren't many goals to speak of, the second legs next week should be highly-competitive affairs. The final scores were as follows...
Aalborg 1-1 APOEL
Lille 0-1 Porto
Maribor 1-1 Celtic
Slovan Bratislava 1-1 BATE Borisov
Standard Liege 0-1 Zenit


441178
2014-08-20 20:36:15
FULL TIME

After three minutes of stoppage time, the final whistle blows in Slovenia where Celtic have held on to take a 1-1 draw back to Glasgow for the second leg. Maribor were certainly the better side in the second half but couldn't force a breakthrough. The minnows must now go to Parkhead and try to force a win next Tuesday.
441177
2014-08-20 20:31:18
Into the final minute of normal time in Slovenia, with both sides still going all out for victory. Celtic know a goal now would put them firmly in the driving seat for next week's second leg.
441175
2014-08-20 20:27:05
SUPER STOP!

Craig Gordon, he of the 'Premier League Save of the Decade', has kept Celtic level with a quite stunning save to deny Ales Mertelj a fine goal from all of 30 yards. Four first-team matches in three years or not, that was some save.
441174
2014-08-20 20:24:12
GOAL! SLOVAN BRATISLAVA 1 (VITTEK) BATE BORISOV 1

Having only been on the pitch for eight minutes, the substitute has brought Slovakian side level with ten minutes to play.
441173
2014-08-20 20:22:04
HAPPY BIRTHDAY, LEIGH GRIFFITHS!

And as a present from manager Ronny Deila, the striker has been given ten minutes against Maribor. What more could he have asked for?
441170
2014-08-20 20:18:40
End-to-end stuff now in Maribor as both sides chase the goal that would give them the advantage heading into the second leg at Celtic Park. The Bhoys would certainly be the happier side with this result if it remains 1-1.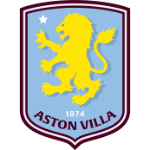 Aston Villa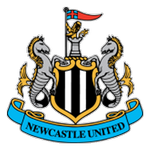 Newcastle United
Prediction Submitted
Most Popular Predictions
Aston Villa 1-2 Newcastle United

17.59 %