live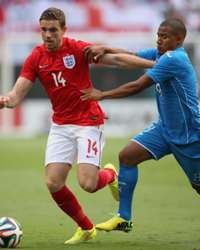 Chime in with Goal.com and other users and share your opinions.
414852
2014-06-07 20:17:00
414850
2014-06-07 20:14:00
ARGENTINA 1-0 SLOVENIA
With all the craziness over in Brussels, this has rather taken a backseat. Argentina are firmly in control but, despite having chance after chance after chance, are struggling to find a second. The crowd roars them on as
Lionel Messi
and
Sergio Aguero
enter the fray. Around 20 minutes left in that one.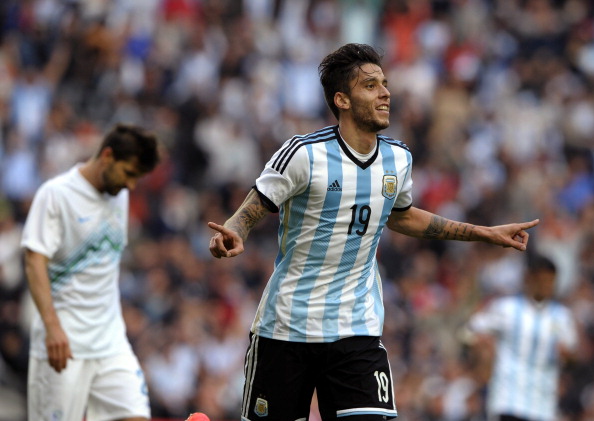 414848
2014-06-07 20:08:00
EL SALVADOR 0-0 SPAIN - FABREGAS MISSES PENALTY!

Yowzers. Goalkeeper Henry Hernandez brings down Diego Costa and the referee points to the spot. Cesc Fabregas is the man to take... but blasts his penalty over the bar! I do hope Jose Mourinho isn't watching!
414845
2014-06-07 20:05:00
PENALTY TO SPAIN!
414843
2014-06-07 20:02:00
EL SALVADOR 0-0 SPAIN

I am fully aware the national anthem has no words. #BANTZ
414841
2014-06-07 20:00:00
KICK-OFF
DISGRACEFUL! Not a single
Spain
player sings a word of the national anthem before their match against
El Salvador
. Do they have no pride? Follow the match in detail below.
LIVE: El Salvador 0-0 Spain
414838
2014-06-07 19:58:00
BELGIUM 0-0 TUNISIA - GAME RESTARTS!

My word! The latest hold-up sees the officials inspect the top of Thibaut Courtois' net. There seems to be a problem with it. After a close look, they FINALLY get the game back under way. Phew.
414835
2014-06-07 19:54:00
BELGIUM 0-0 TUNISIA

This just isn't funny any more. The players are out on the pitch and ready to continue but play is STILL yet to resume. It's unclear what the latest hold-up is. Will they ever get this game under way again?!
414834
2014-06-07 19:50:00
TEAM NEWS

Apparently Jack Wilshere is not included among the substitutes on today's official teamsheet handed out to the press... but Raheem Sterling is. They do a lot of things right in Miami, but writing teamsheets ain't one of them. Could have been worse. They could have done something silly like print out the players' passport numbers and plaster them all over Twitter for the world to see. Oh wait...!
414833
2014-06-07 19:46:00
BELGIUM 0-0 TUNISIA - GAME ON!

Well, looks like my prediction was wrong! Play is going to continue despite the mass downpour of hailstones. The teams are back out and ready to get the game going again. What a crazy first half in Brussels.
414831
2014-06-07 19:42:00
Another man to miss out has taken to Twitter to wish his team-mates all the best...
Obviously gutted to miss it, but Looking forward to watch and support the lads today
414829
2014-06-07 19:38:00
STERLING SUSPENSION

Raheem Sterling's red card against Ecuador - and subsequent suspension - means he's the only outfield player not to have started one of the three World Cup warm-up matches over the last week. He would have been a certain starter today had it not been for his dismissal, but Roy Hodgson has been delighted with his reaction.

The Three Lions boss said: "I'm disappointed he won't play. I was going to start him, but it doesn't affect his chance of playing in the first team when the tournament starts."

Regarding training, he added: "I thought he was unstoppable at times. Some of the things he did out there were quite breathtaking."
414825
2014-06-07 19:32:00
TEAM NEWS
Interesting selection from
Roy Hodgson
. He opts for the same XI that started in the 3-0 win over
Peru
last Friday. There's no place for
Ross Barkley
who, depending which way you look at it, was on the receiving end of [a scathing attack/some constructive criticism] in midweek.
Alex Oxlade-Chamberlain
is injured and
Raheem Sterling
's suspension rules him out of this one.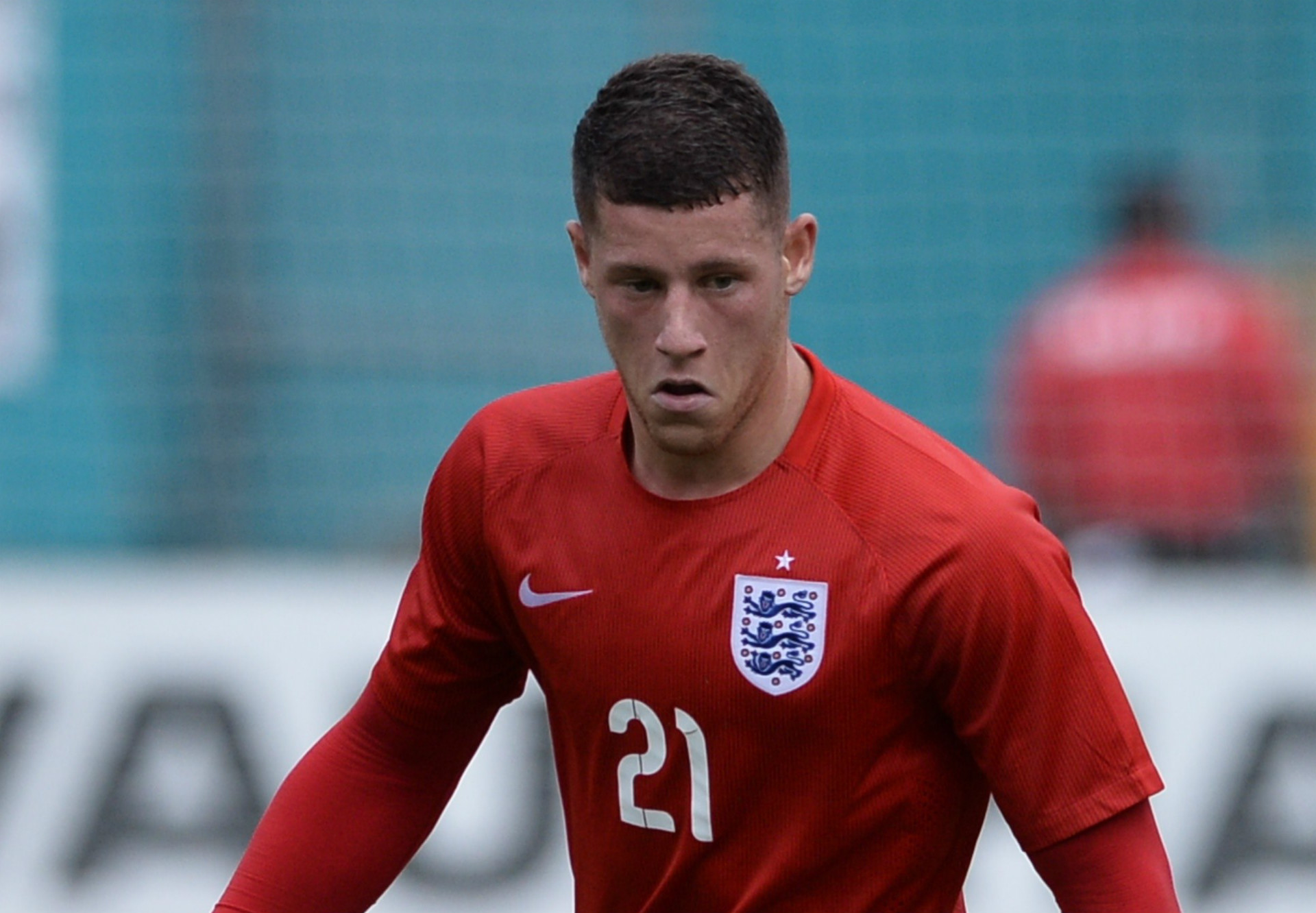 414821
2014-06-07 19:28:00
TEAM NEWS

England team to play Honduras: Hart; Johnson, Jagielka, Cahill, Baines; Gerrard, Henderson; Lallana, Rooney, Welbeck; Sturridge.
414819
2014-06-07 19:25:00
BELGIUM 0-0 TUNISIA

No update on whether the match will continue just yet but I can, however, report that the hailstones thumping down in Brussels are the biggest hailstones in the history of hailstoning. They're absolutely massive. The size of golf balls. Forget the playing surface, it must hurt just to have one of those bad boys whack you on the bonce as you're trying to play a harmless game of football. Prediction: This one ain't carrying on.
414815
2014-06-07 19:20:00
TEAM NEWS

El Salvador: Derby, Garcia, Mendoza, Barrios, Larin, Alvarez, D. Ceren, Menjivar, Flores, Santamaria, Burgos.

Spain: Casillas, Juanfran, Ramos, Javi Martinez, Jordi Alba, Xabi Alonso, Koke, Iniesta, Pedro, Fabregas, Diego Costa.
414813
2014-06-07 19:16:00
BELGIUM 0-0 TUNISIA

Will play resume??? The hail has stopped in Brussels - HURRAH! - but the players are yet to re-emerge from the tunnel. The referee and his assistants are currently inspecting the pitch. Crazy scenes. This is not how you prepare for a World Cup!
414808
2014-06-07 19:12:00
BELGIUM 0-0 TUNISIA - MATCH STOPPED!

Uh-oh!!! The match looks in serious danger of being abandoned due to heavy hail which is pounding it down and clearly having an impact on proceedings. The players have been forced down the tunnel. And people have been criticising Roy's preparations in Miami?! Pah!
414801
2014-06-07 19:07:00
TEAM NEWS

Diego Costa STARTS for Spain in tonight's friendly against El Salvador. I do hope he's applied his horse placenta...
414799
2014-06-07 19:03:00
ARGENTINA 1-0 SLOVENIA

GOAL: The South Americans take the lead and it's a big moment for Ricky Alvarez, firing home from 20 yards to score his first international goal. Worrying news in the aftermatch, though - Lucas Biglia picks up a knee injury and is replaced by Hugo Campagnaro. World Cup over?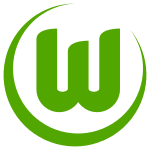 VfL Wolfsburg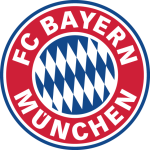 FC Bayern München
Prediction Submitted
Most Popular Predictions
VfL Wolfsburg 1-3 FC Bayern München

17.31 %

VfL Wolfsburg 0-3 FC Bayern München

13.46 %

VfL Wolfsburg 0-2 FC Bayern München

10.58 %