live
Chime in with Goal.com and other users and share your opinions.
516031
2014-11-25 23:00:00
GOODBYE
And that, my LIVE friends, is that. Thank you very much for following on a wonderful night for
Sergio Aguero
and a record-breaking one for
Lionel Messi
. We'll be back right here from
18:00 GMT on Wednesday
for more Champions League action including
LUDOGORETS v LIVERPOOL
and
ARSENAL v DORTMUND
. See you then!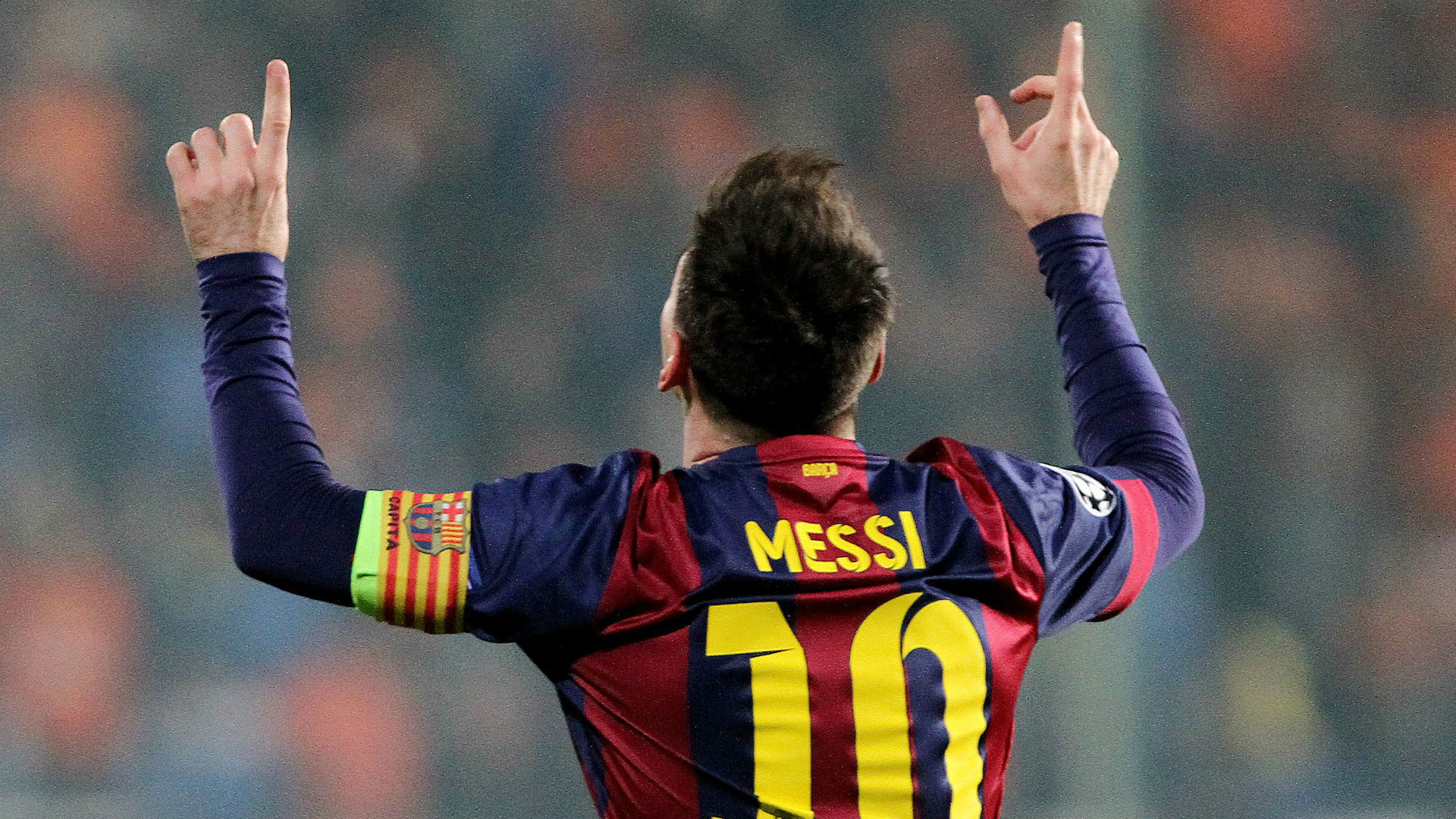 516021
2014-11-25 22:56:00
516011
2014-11-25 22:52:00
PERMUTATION TIME - GROUP HPorto
progress as group leaders after
Shakhtar Donetsk
- already guaranteed at least second before kick-off - fell to a shock defeat to
Athletic Bilbao
.
BATE Borisov
, with a quite frankly ridiculous goal difference of MINUS TWENTY, could still make the Europa League.
BATE Borisov 0-3 Porto | Shakhtar Donetsk 0-1 Athletic Bilbao
516001
2014-11-25 22:48:00
MESSI REACTIONLionel Messi to UEFA.com:
"It was a very important game. We were able to get the three points and that's what really matters.We must continue as we are, meet the objectives of the beginning of the year and try to stay on this way. Against PSG it will be a difficult match. They have very good players who know each other and are growing. We are the home team and we will try to be first, that's what we want."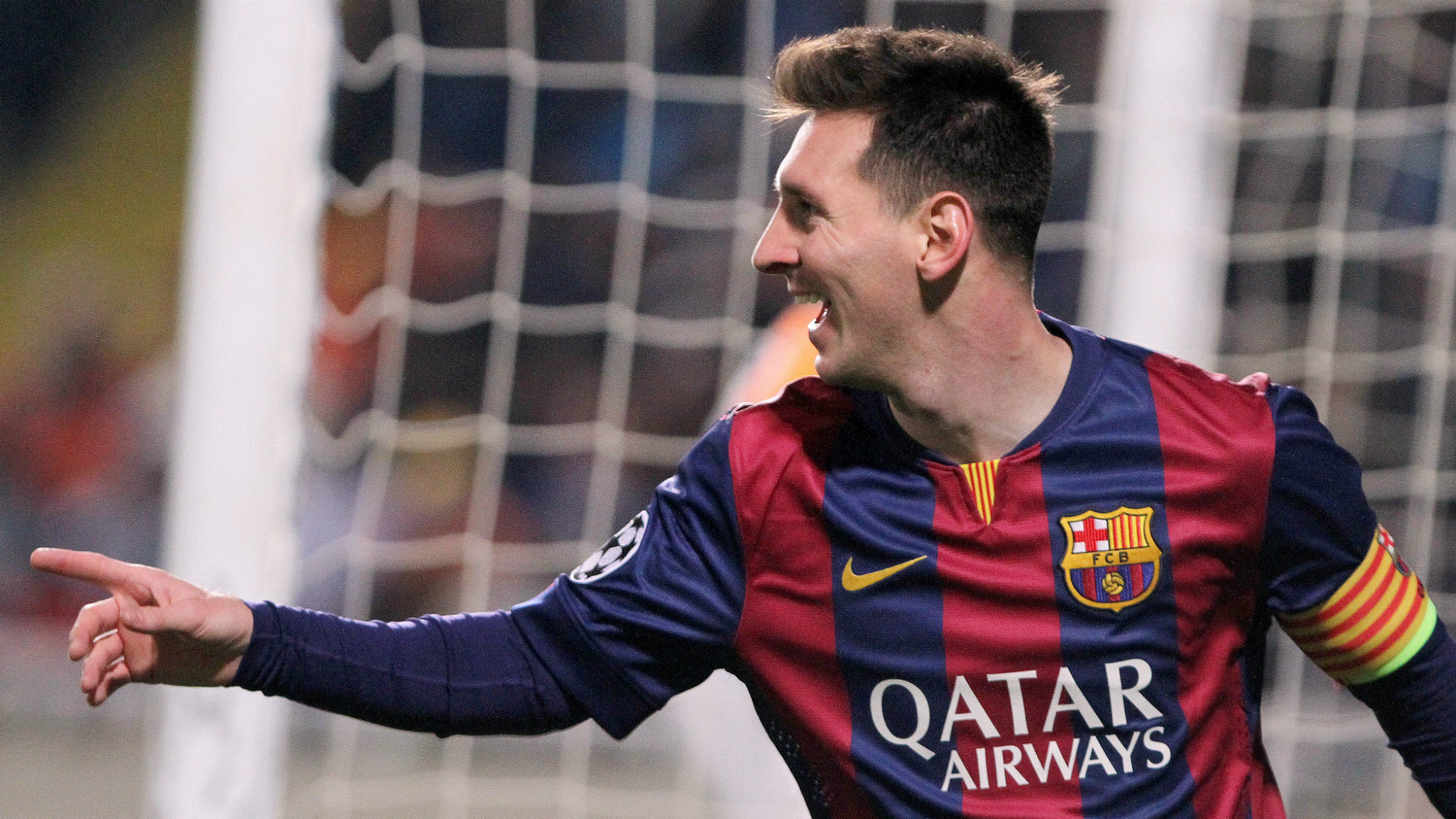 515991
2014-11-25 22:44:00
GROUP G - PERMUTATION TIMEChelsea
will finish top of Group G after extending their lead over second place to four points. Sporting's win over
Maribor
, which was delayed by around 45 minutes due to floodlight failure, sees them leapfrog
Schalke
into second. And
Maribor
aren't out of the equation yet; they'll qualify for the Europa League if they win on matchday six.
Schalke 0-5 Chelsea | Sporting 3-1 Maribor
515981
2014-11-25 22:40:00
DIEGO COSTA UPDATE
Mourinho says Diego Costa was withdrawn after taking a knock to his leg. #CFC

— Chelsea FC (@chelseafc) November 25, 2014
Mourinho says Diego Costa will be ready for Saturday's game at Sunderland. #CFC

— Chelsea FC (@chelseafc) November 25, 2014
515971
2014-11-25 22:36:00
SHAKHTAR DONETSK 0-1 ATHLETIC BILBAOMartin Macdonald reports:
"The home side already qualified for the last-16 prior to this match, but cannot top the group now and thus run the risk of drawing one of Europe's big guns in the next round. A very deserved victory for the Basque side, who look to have saved some kind of European ambition for the season."
Match Report: Shakhtar Donetsk 0-1 Athletic Bilbao
515961
2014-11-25 22:32:00
WHERE WOULD MAN CITY BE WITHOUT AGUERO?Manchester City captain Vincent Kompany:
"I don't know! If you want to succeed at anything you need a special player in special form, otherwise you just don't win anything. He's our special player. When he's in that form he makes things achievable that otherwise wouldn't be."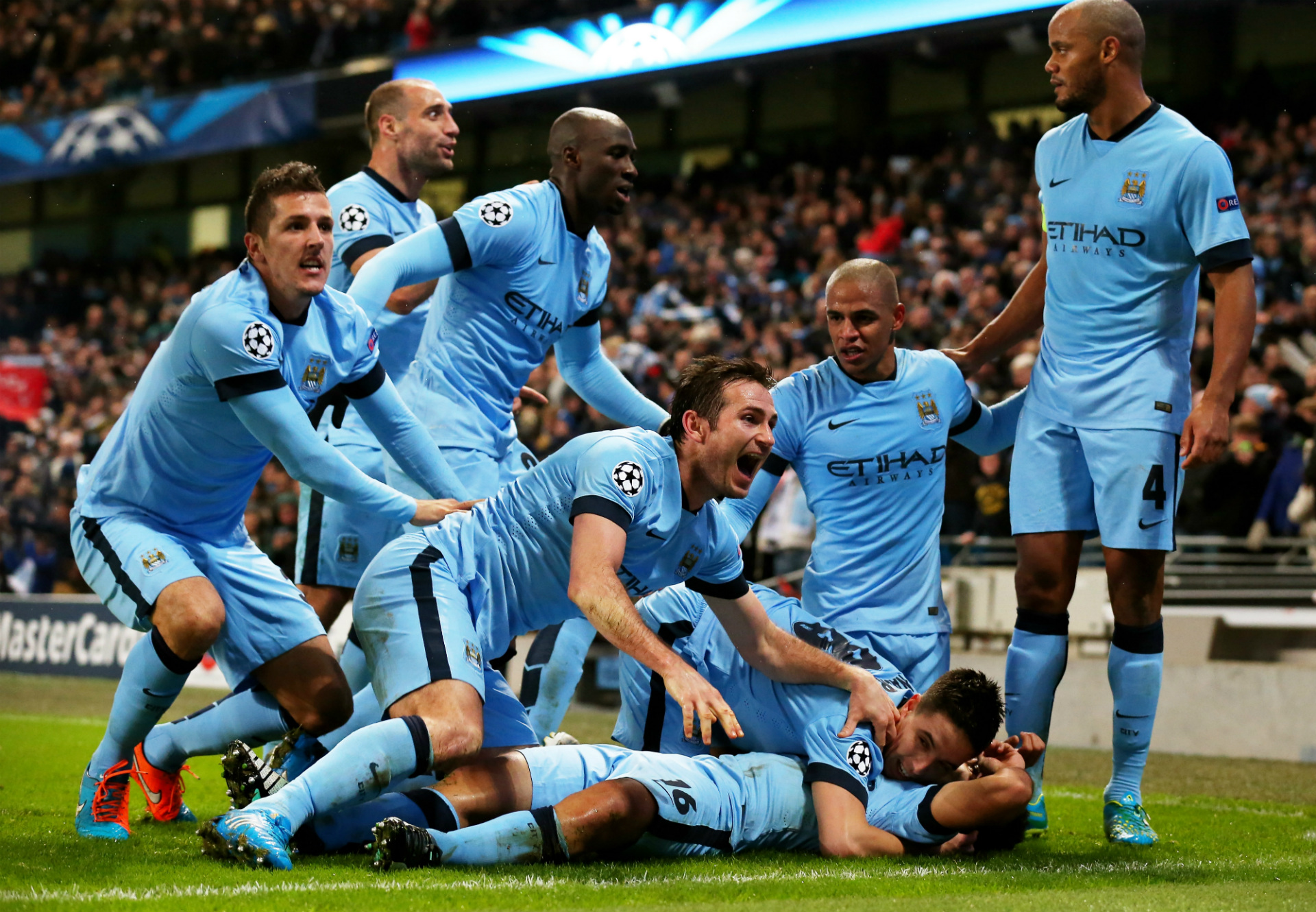 515951
2014-11-25 22:28:00
PELLEGRINI REACTION

The Manchester City manager tells ITV Sport: "Well I think that all the big teams need big players. Sergio is a big player, he's a top player, he's very important. But I think that the whole team continued playing with trust until the end. We conceded two unbelievable goals by Bayern but the whole team continued trusting and working and playing until the end."
515941
2014-11-25 22:24:00
GROUP F - PERMUTATION TIME
Group F is simple.
Paris Saint-Germain
and
Barcelona
are through, with the winner of the meeting between the clubs at Camp Nou on matchday six topping the group, and the winner of
Ajax v APOEL
will finish third and drop down to the Europa League.
APOEL 0-4 Barcelona | Paris Saint-Germain 3-1 Ajax
515931
2014-11-25 22:21:00
SPORTING 3-1 MARIBORBen Cullimore reports:
"Bar a short period at the start of the second half when Maribor were very impressive, Sporting absolutely bossed tonight's clash, and, as a result, they deservedly pick up all three points."
Match Report: Sporting 3-1 Maribor
515921
2014-11-25 22:19:00
FULL-TIME: Sporting 3-1 Maribor
515911
2014-11-25 22:16:00
STAT ATTACK
6 - PSG have won their last 6 home games in the Champions League, their best run since October 2000 (6). Parc.

— OptaJean (@OptaJean) November 25, 2014
515901
2014-11-25 22:12:00
PSG 3-1 AJAXAlex Moretto reports:
"PSG claim all three points, but it was far from straightforward for them. Ajax looked the likelier team to bag a winner in the second half until a moment of brilliance from Ibrahimovic restored the hosts lead, before Cavani pounced on a defensive miscue to secure the win."
Match Report: Paris Saint-Germain 3-1 Ajax
515891
2014-11-25 22:08:00
GROUP E - PERMUTATION TIME
An incredible night for
Manchester City
that sees them head into the final matchday with a superb chance of making the last 16. A win over
Roma
*should* be enough to go through but if
CSKA Moscow
pull off an unlikely victory against
Bayern Munich
, City will be out...
CSKA Moscow 1-1 Roma | Manchester City 3-2 Bayern Munich
515881
2014-11-25 22:04:00
APOEL 0-4 BARCELONA - SUAREZ GETS FIRST GOAL

Luis Suarez to TV3: "I did not have anxiety. I was calm because though I was not scoring, I was helping the team. The important thing is to obtain results. My position? It depends on the moment. We knew that PSG were favourites against Ajax but we will play in Barcelona."
515871
2014-11-25 22:01:00
515861
2014-11-25 21:58:00
STAT ATTACK
2 - Sergio Aguero is only the second player to score a CL hat-trick against Bayern Munich (after Roy Makaay for Deportivo in '02). Surge.

— OptaJoe (@OptaJoe) November 25, 2014
515851
2014-11-25 21:55:00
PRESSURE OFF FOR CHELSEAMore from Mourinho:
"We did it with one game in advance, so it is important for us to have in December, in such a difficult month, to have one match against Sporting where we don't need [to win] ... obviously we are going to try to win but we don't need the points to qualify or even to finish first."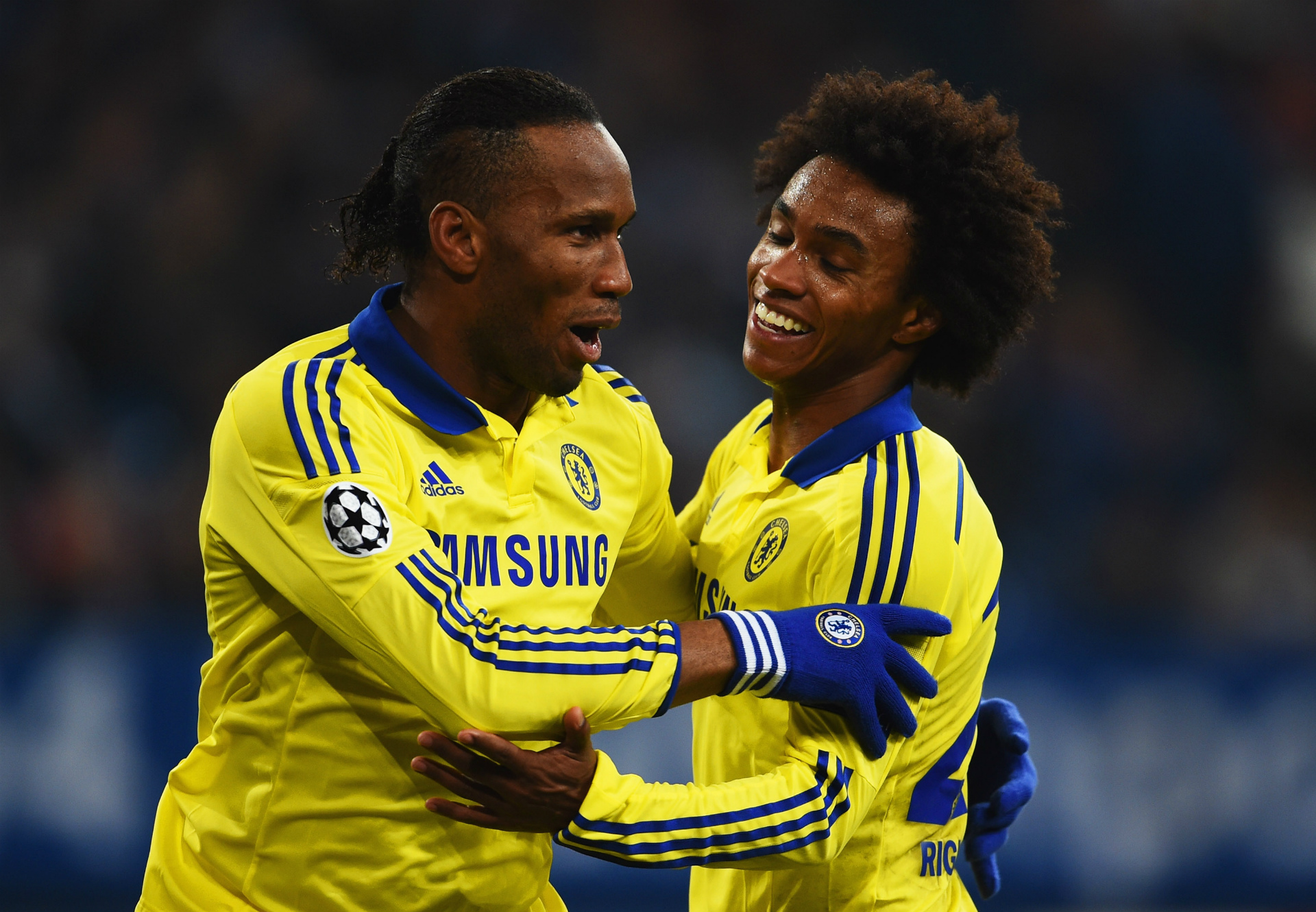 515831
2014-11-25 21:53:00
GOAL! Sporting 3 (Slimani) Maribor 1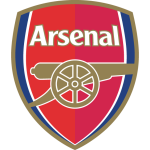 Arsenal FC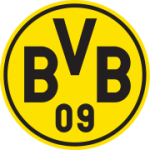 Borussia Dortmund
Prediction Submitted
Most Popular Predictions
Arsenal FC 1-2 Borussia Dortmund

12 %

Arsenal FC 2-1 Borussia Dortmund

12 %

Arsenal FC 3-1 Borussia Dortmund

10 %