live
Chime in with Goal.com and other users and share your opinions.
515891
2014-11-25 22:08:00
GROUP E - PERMUTATION TIME
An incredible night for
Manchester City
that sees them head into the final matchday with a superb chance of making the last 16. A win over
Roma
*should* be enough to go through but if
CSKA Moscow
pull off an unlikely victory against
Bayern Munich
, City will be out...
CSKA Moscow 1-1 Roma | Manchester City 3-2 Bayern Munich
515881
2014-11-25 22:04:00
APOEL 0-4 BARCELONA - SUAREZ GETS FIRST GOAL

Luis Suarez to TV3: "I did not have anxiety. I was calm because though I was not scoring, I was helping the team. The important thing is to obtain results. My position? It depends on the moment. We knew that PSG were favourites against Ajax but we will play in Barcelona."
515871
2014-11-25 22:01:00
515861
2014-11-25 21:58:00
STAT ATTACK
2 - Sergio Aguero is only the second player to score a CL hat-trick against Bayern Munich (after Roy Makaay for Deportivo in '02). Surge.

— OptaJoe (@OptaJoe) November 25, 2014
515851
2014-11-25 21:55:00
PRESSURE OFF FOR CHELSEAMore from Mourinho:
"We did it with one game in advance, so it is important for us to have in December, in such a difficult month, to have one match against Sporting where we don't need [to win] ... obviously we are going to try to win but we don't need the points to qualify or even to finish first."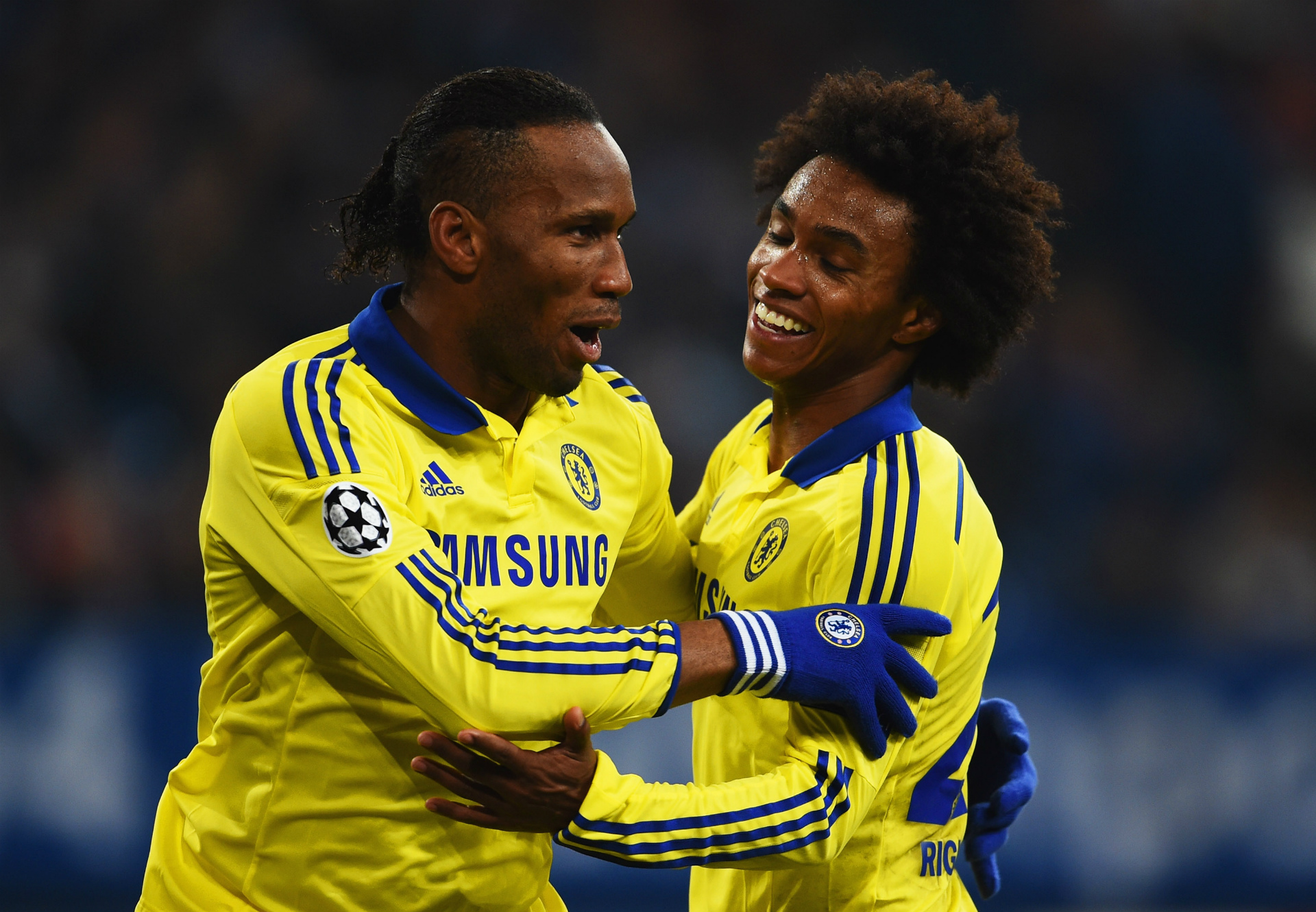 515831
2014-11-25 21:53:00
GOAL! Sporting 3 (Slimani) Maribor 1
515821
2014-11-25 21:52:00
MOURINHO REACTION

Jose Mourinho to Sky Sports: "You can imagine that this team would go to the Europa League and win, but this is not what we want. We want to compete in the best competition against the best teams, very important for the evolution of the team, very important for the prestige of this club."
515811
2014-11-25 21:49:00
515801
2014-11-25 21:47:00
SCHALKE 0-5 CHELSEA

Tom Webber reports: "Mourinho's men cruise to an emphatic win at the Veltins Arena, with Terry, Willian, Drogba and Ramires adding to a Kirchhoff own goal. The result never looked in doubt after the Blues went ahead inside two minutes, and they are confirmed as winners of Group G!"
515791
2014-11-25 21:45:00
TWITTER TALK
Catalan commentator on TV3: "We should say thanks to our mothers for giving birth to us and giving us the opportunity to watch Messi play."

— Ben Hayward (@bghayward) November 25, 2014
515781
2014-11-25 21:42:00
VIEW FROM ETIHAD STADIUMPeter Staunton reports:
"Sensational finish from Manchester City and Sergio Aguero. The Argentine lays claim to another hat-trick as mistakes from Xabi Alonso and Jerome Boateng are punished to maximum effect. Stunning efficiency on the Argentine's two late finishes as he makes sure City are favourites for their matchday six showdown with Roma."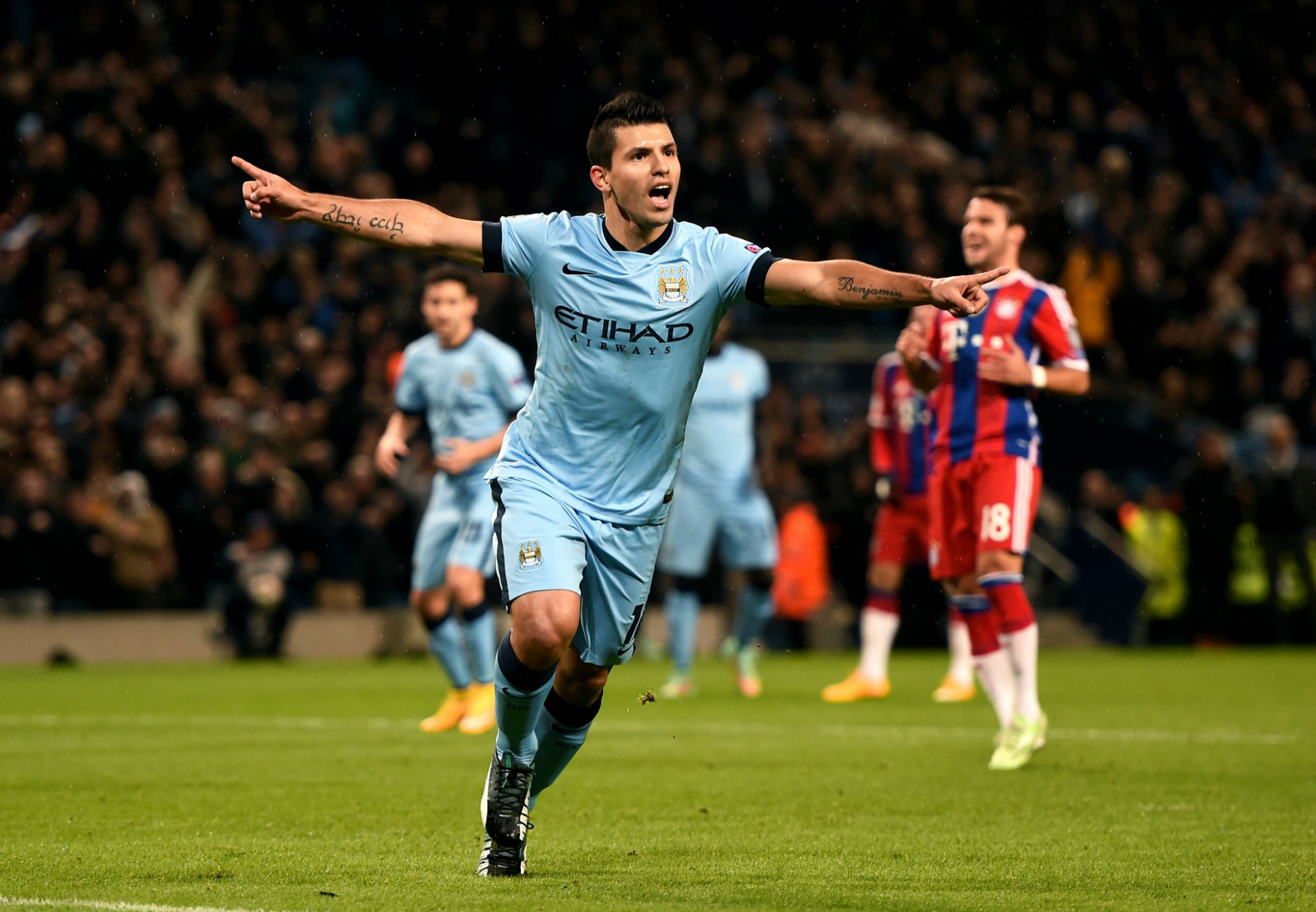 515771
2014-11-25 21:39:00
515761
2014-11-25 21:38:00
SPORTING 2-1 MARIBOR - MATCH BEGINS (AGAIN)

Ben Cullimore reports: "And we're (finally) underway once again! Maribor have made one substitution during the half-time break, with Ibraimi coming on to take the place of Vrsic."
515751
2014-11-25 21:37:00
FULL-TIME: Manchester City 3-2 Bayern Munich
515741
2014-11-25 21:36:00
STAT ATTACK
11 - Sergio Aguero has now scored 11 goals in 11 Champions League appearances since the start of last season. Hero.

— OptaJoe (@OptaJoe) November 25, 2014
515731
2014-11-25 21:35:00
MAN CITY 3-2 BAYERN - AGUERO HAT-TRICK

GOAL: What a finish we have at the Etihad! It's a SERGIO AGUERO hat-trick that keeps Manchester City's Champions League hopes alive. Again a defensive error from Bayern, this time from Boateng, allows the Argentine to profit and he makes no mistake with a calm finish by Neuer's left side.
515711
2014-11-25 21:34:00
GOAL! Manchester City 3 (Aguero, hat-trick) Bayern Munich 2
515701
2014-11-25 21:33:00
FULL-TIME: Schalke 0-5 Chelsea
515721
2014-11-25 21:31:00
APOEL 0-4 BARCELONA - MESSI HAT-TRICK

GOAL: Lovely move by Barcelona as Mascherano slices a pass through the APOEL defence for Pedro in the left side of the area and he cuts the ball back perfectly for LIONEL MESSI, who taps in with ease. That's a hat-trick of right-footed goals for the Argentine!
515691
2014-11-25 21:29:00
STAT ATTACK
10 - Sergio Aguero has now scored 10 goals in 11 Champions League appearances since the start of last season. Deadly.

— OptaJoe (@OptaJoe) November 25, 2014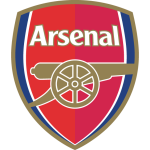 Arsenal FC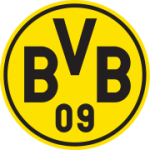 Borussia Dortmund
Prediction Submitted
Most Popular Predictions
Arsenal FC 2-1 Borussia Dortmund

12.2 %

Arsenal FC 3-1 Borussia Dortmund

12.2 %

Arsenal FC 1-2 Borussia Dortmund

12.2 %