live
Chime in with Goal.com and other users and share your opinions.
446521
2014-08-31 17:10:00
PEARSON REACTION

Speaking to Sky Sports, Leicester manager Nigel Pearson was impressed with his side's performance to draw 1-1 against a Champions League team but felt they could have done even better. High demands! They've now picked up two points from their opening three games - 2-2 v Everton, 0-2 v Chelsea, 1-1 v Arsenal.
446520
2014-08-31 17:06:00
GET INVOLVED
As ever, you can get in touch to let us know your thoughts on the game.
Arsenal
are
targeting a move
for
Sevilla
striker
Carlos Bacca
with a little over a day left of the transfer window, but who else should they sign? Is a new central defender still needed or is a new striker a more pressing concern?
Yes. Yes it is.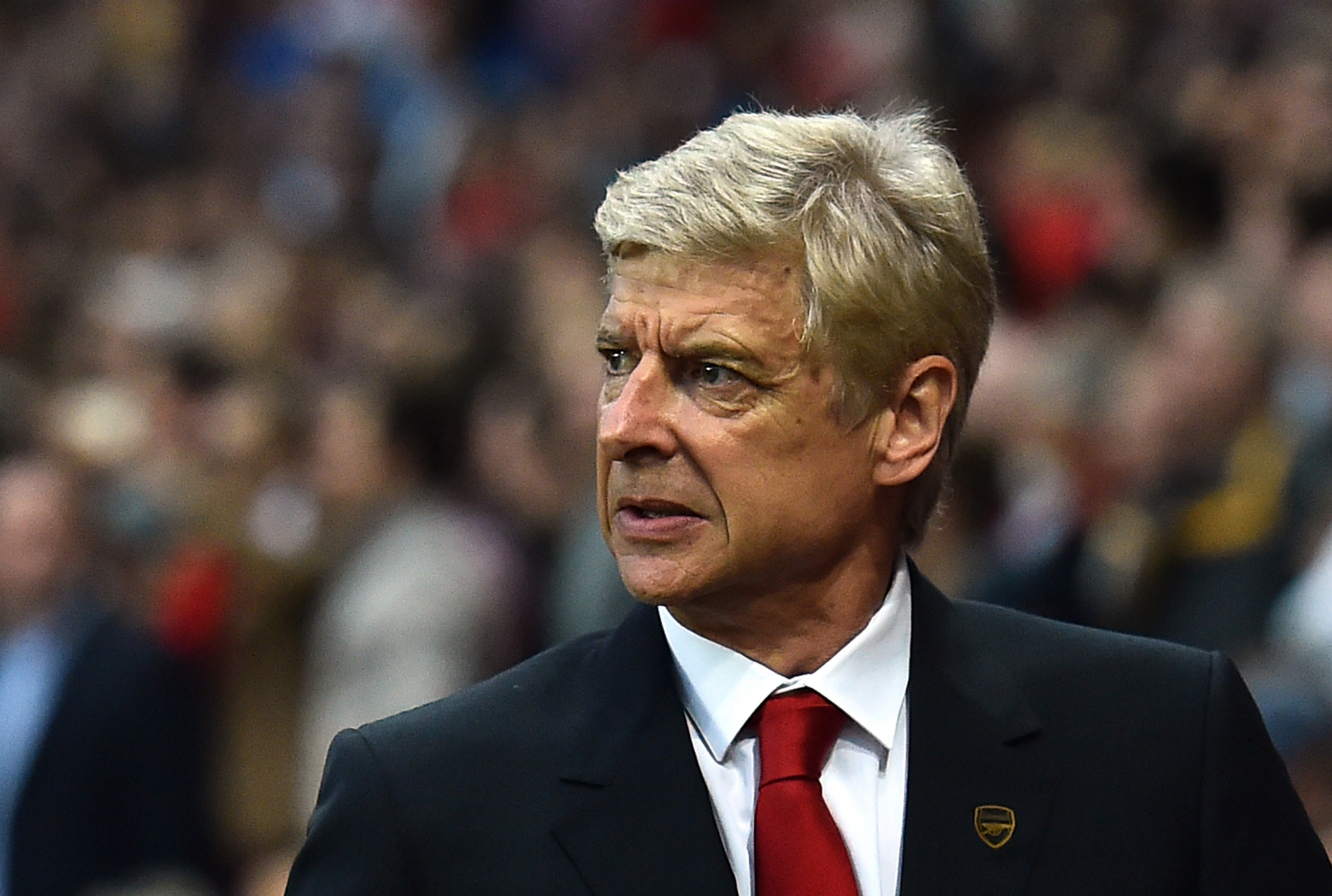 446519
2014-08-31 17:02:00
PLAYER RATINGS
Sanogomaniacs - close this tab, log off whatever device you're reading this on and go and have a little cry. Your man Yaya had another poor game for the Gunners today, highlighting the need for a new striker to come in on deadline day. Check out the full ratings from the King Power Stadium below.
Player Ratings: Leicester 1-1 Arsenal
446517
2014-08-31 16:58:00
STAT ATTACK
1 - Mesut Özil has assisted one goal in his last 10 Premier League games. Drifted.

— OptaJoe (@OptaJoe) August 31, 2014
446516
2014-08-31 16:56:00
VIEW FROM KING POWER STADIUMPeter Staunton reports:
"Another outing to emphasise Arsenal's drastic need for flesh blood up front. They are targeting Carlos Bacca, an international forward of some repute, and he cannot come quick enough as Yaya Sanogo struggles in the absence of Olivier Giroud. Arsenal have an over-abundance of playmakers and not anybody to take the chances they create. For Leicester, they will be pleased with this showing. A point against Arsenal is welcome in any context and yet they might feel they could have won it. It was they who created the better chances besides the goal."
FULL-TIME: Leicester 1-1 Arsenal. Who should Wenger sign on deadline day? http://t.co/YNvMAmDPyi pic.twitter.com/1dITxrlT4h

— Goal UK (@GoalUK) August 31, 2014
446515
2014-08-31 16:54:00
FULL-TIME - LEICESTER 1-1 ARSENAL
446513
2014-08-31 16:52:00
MAN OF THE MATCH

The man of the match award has, quite rightly, gone to the man mountain that is Leonardo Ulloa. A terrific performance from the striker. You know, Arsenal could do with someone like him...
446511
2014-08-31 16:50:00
ADDED TIME

We'll have THREE minutes added on. There's a yellow card apiece for Wojciech Szczesny and Liam Moore after some handbags in the Arsenal penalty area between the two. Tut, tut.
446510
2014-08-31 16:48:00
FAREWELL KAGAWA
#mufc and Borussia Dortmund have agreed a deal for the transfer of Shinji Kagawa. Everyone at United wishes him all the best for the future.

— Manchester United (@ManUtd) August 31, 2014
446508
2014-08-31 16:46:00
THREE MINUTES TO GO

Time's-a-ticking for either team to get a winner here. That said, these two sides have scored four goals after the 86th minute between them in the league so far this season...
446505
2014-08-31 16:43:00
CHANCE FOR VARDY!

Now that would have been some moment for Jamie Vardy. The striker easily finds a way past a rash attempt of a challenge from Mathieu Flamini on halfway and races towards goal. He plays a one-two to find himself in a shooting position on the right-hand side of the Arsenal area. Vardy then lets fly but sees his effort palmed away by Wojciech Szczesny. That was too easy for the hosts.
446501
2014-08-31 16:39:00
OZIL IS BACK!

That was quick. We'll see how he gets on, but Mesut Ozil - for now - is back on the pitch and looks fine to carry on.
446500
2014-08-31 16:37:00
OZIL INJURY

Uh-oh. Shortly after Arsenal make their final changes, Mesut Ozil clutches his ankle on the sideline and needs treatment. They may have to play this one out with 10 men...
446499
2014-08-31 16:35:00
CHANGES GALORE - SANOGO OFF

Peter Staunton reports from the King Power Stadium: "Changes all round for both sides now. Leicester's goalscorer supreme Leonardo Ulloa makes way for Danny Drinkwater while in an effort to salvage the three points Arsene Wenger summons Lukas Podolski and Alex Oxlade-Chamberlain. Yaya Sanogo and Santi Cazorla make way and it's not been a good afternoon for Arsenal's striking deputy."
446496
2014-08-31 16:31:00
ARSENAL POSSESSION

The visitors are having plenty of the ball at the moment but they're struggling to put any pressure on the Leicester goal. Don't forget they still have plenty of options from the bench...
446493
2014-08-31 16:28:00
SUBSTITUTION

A minute after Jeffrey Schlupp barges Santi Cazorla to ground with quite some force, the winger is replaced by Jamie Vardy. The 27-year-old was playing non-league football just over two years ago and is on to make his first appearance in the Premier League.
446491
2014-08-31 16:26:00
GET INVOLVEDYaya Sanogo
has another chance for
Arsenal
but is caught between two defenders as he nods over the bar.
@GoalUK Arsene Wenger pls sign a defender and a defensive midfielder. We keep conceeding goals from airballs. The striker not relevant now

— Ekow Daniels (@callisdaniels) August 31, 2014
446490
2014-08-31 16:24:00
SUBSTITUTION

Peter Staunton reports from the King Power Stadium: "Leicester spring the first change of the afternoon with dangerman Riyad Mahrez replaced to wide acclaim. Marc Albrighton is his replacement."
446489
2014-08-31 16:21:00
LEICESTER PRESSURE

This has been a fantastic performance by Leicester. The newly promoted club have piled pressure on Arsenal all game, with Leonardo Ulloa the undoubted star, and are in with a real chance of claiming all three points here. The club-record £8 million fee for Ulloa was money very well spent.
446487
2014-08-31 16:19:00
SANOGO WATCH

Peter Staunton reports from the King Power Stadium: "Yaya Sanogo typifies Arsenal's struggles in the centre forward position. Nacho Monreal plays a great pass to the Frenchman but he cannot compose himself to defeat Kasper Schmeichel."