live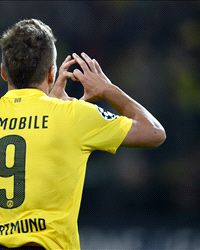 Chime in with Goal.com and other users and share your opinions.
450442
2014-09-16 22:00:00
CHEERIO
And that, my Champions League friends, is that. Thank you very much for following. It was another frustrating away day for
Arsenal
, while
Liverpool
got the job done in the end and
Real Madrid
exceeded their own high expectations by hammering five past
Basel
. Check back at
18:00 BST on Wednesday
for the second lot of fixtures from matchday one. See you then and cheerio!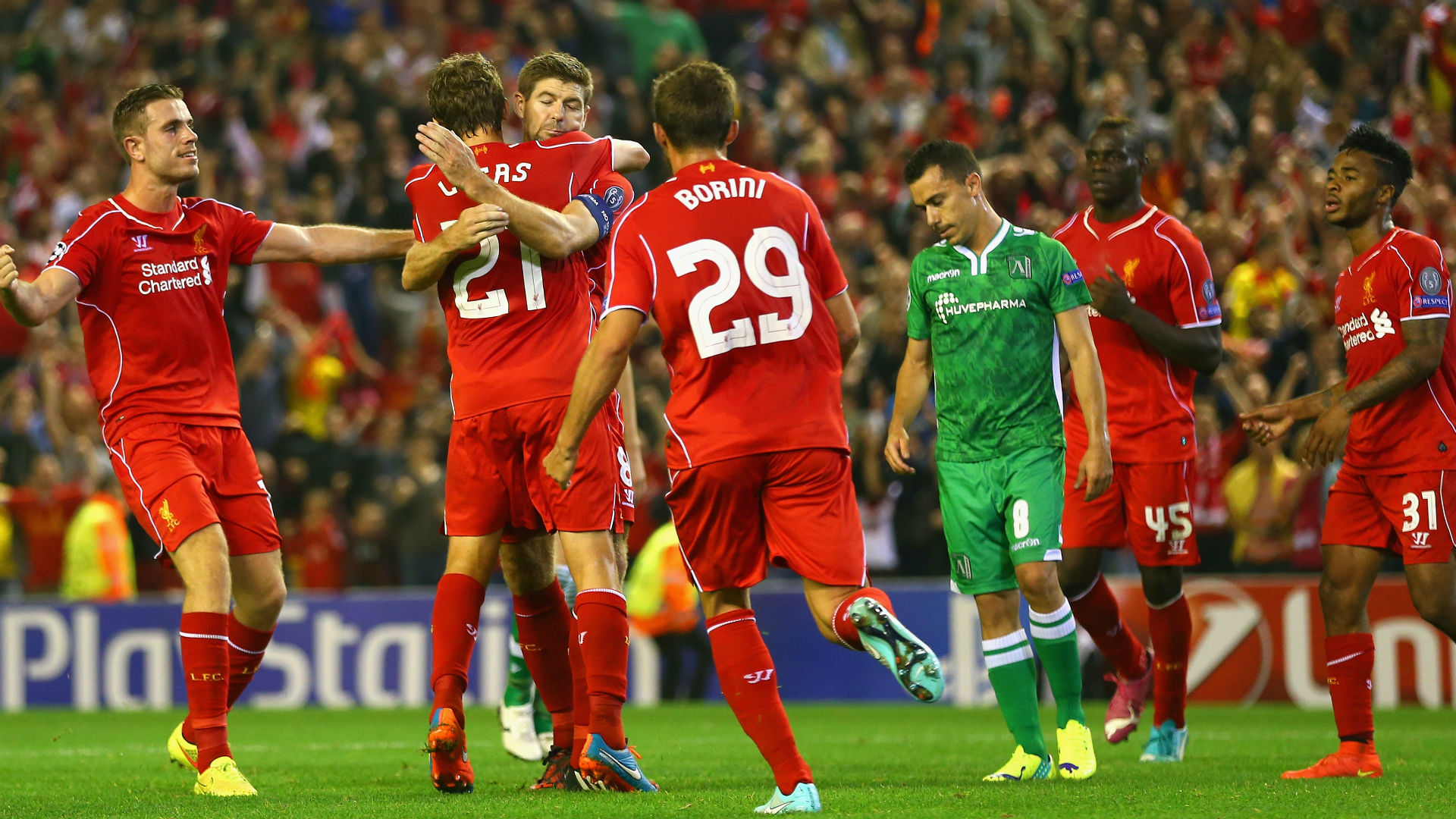 450441
2014-09-16 21:57:00
450440
2014-09-16 21:53:00
LIVERPOOL 2-1 LUDOGORETS - GERRARD REACTION

The Reds match-winner told Sky Sports: "We did okay but it wasn't better than okay. There's a lot to learn, we were caused problems on the counter-attack. You have to give Mario Balotelli credit, it didn't go his way for long periods, but the sign of a good goalscorer is to keep going and get a chance. What's more important is his work rate. If we win in Basel [on October 1] now it puts us in a good position but we must do better."
450439
2014-09-16 21:50:00
DORTMUND 2-0 ARSENAL - WENGER ON DISPLAY
He adds: "I think we were not at the requested level tonight. They deserved their win. I still believe that we were a bit unlucky because [we conceded] 10 seconds before half-time and after that goal it was difficult of course. Despite our very average performance we had plenty of chances. That's a little bit of a paradox of the night. We could've been leading the game. They as well had plenty of chances."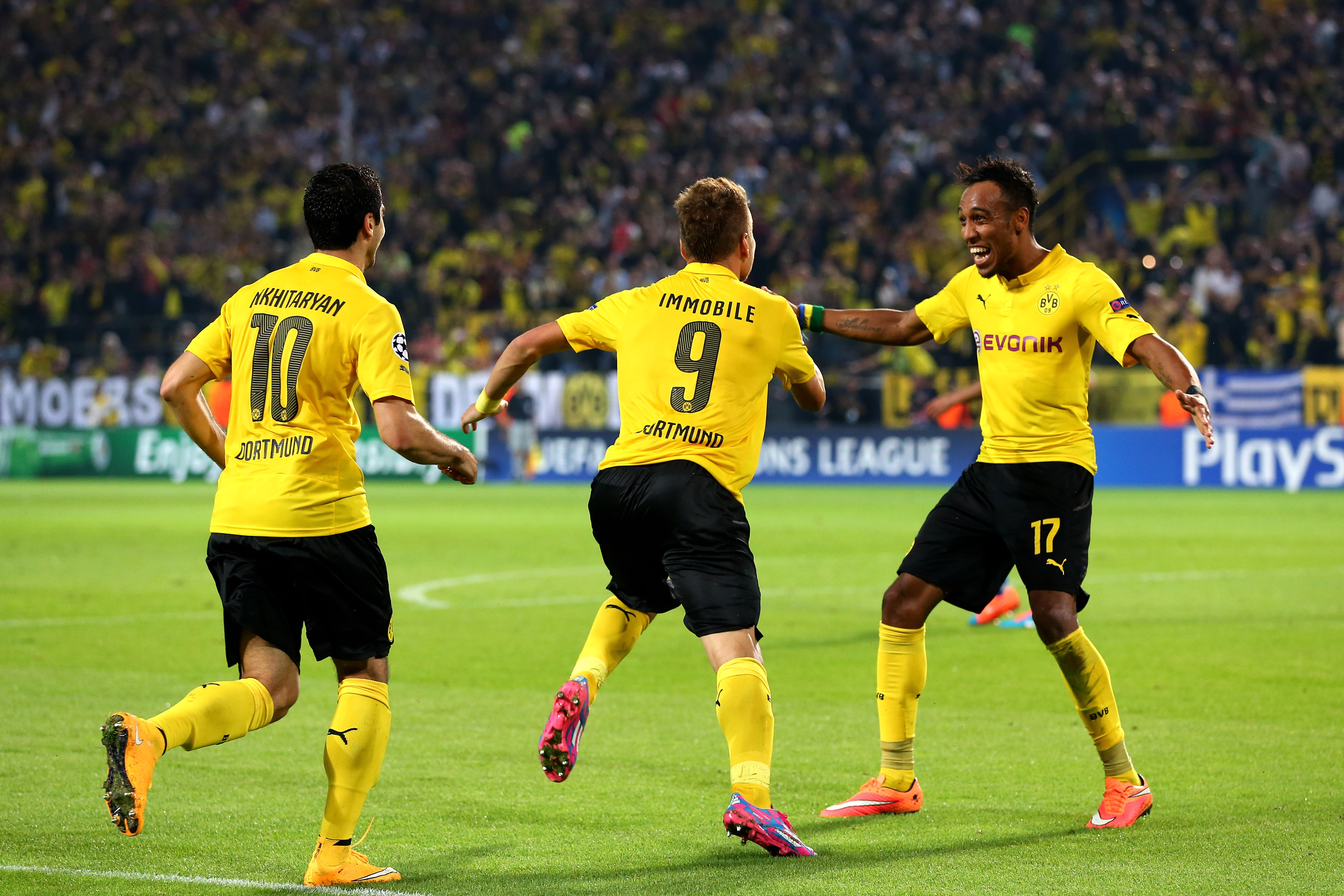 450438
2014-09-16 21:47:00
DORTMUND 2-0 ARSENAL - WENGER DEFENDS WELBECK

The Gunners boss told Sky Sports: "He was dangerous but he tired in the second half. He couldn't finish tonight but he looked lively and for all the rest of the game he did well. He needs a goal to get that off his shoulders."
450437
2014-09-16 21:44:00
GROUP C RECAP

And in Group C, dubbed this season's 'Group of Life', Benfica lost an unbeaten home record spanning over two years after having goalkeeper Artur sent off in a 2-0 defeat to Zenit, while Monaco beat Bayer Leverkusen thanks to a goal from Joao Moutinho.
450435
2014-09-16 21:35:00
GROUP A RECAP

Elsewhere, Olympiakos produced the result of the night with a 3-2 shock against Spanish champions and 2013-14 Champions League finalists Atletico Madrid. Kostas Mitroglou, not wanted by bottom-of-the-Championship Fulham, was among the scorers. In the other Group A game, Carlos Tevez ended a five-year European goal drought to net twice for Juventus against Malmo.
450434
2014-09-16 21:30:00
POLL - SHOULD OZIL BE DROPPED?
"Yet another poor showing from the Germany man as he was fairly anonymous on the right-hand side," says our player rater. Is it time to drop
Mesut Ozil
? He was disappointing in the second half of last season and hasn't had a good start to the new campaign.
Arsene Wenger
has options now...
Poll: Should Arsenal drop Ozil?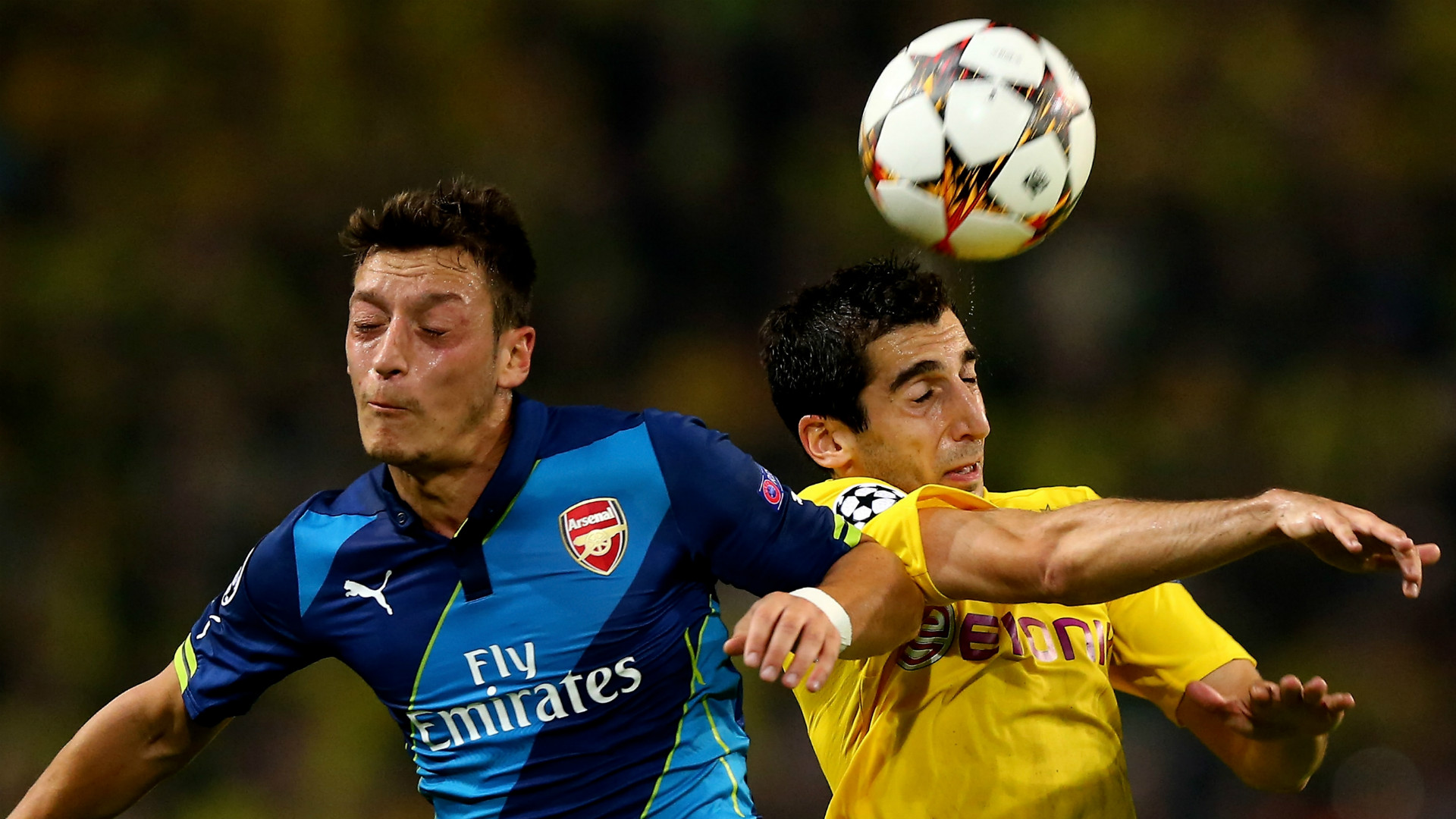 450433
2014-09-16 21:25:00
RAMSEY REACTION
That wasn't good enough tonight, sorry to all the fans and thank you for your support

— Aaron Ramsey (@aaronramsey) September 16, 2014
450432
2014-09-16 21:21:00
DORTMUND 2-0 ARSENAL - PLAYER RATINGS
Top of the match -
Pierre-Emerick Aubameyang
. Flop of the match - *HIDES* -
Mesut Ozil
. It could have been any
Arsenal
player, in fairness, but Mr Ozil gets the lowest rating from our ratings guru tonight. Check out how each player performed...
Player Ratings: Dortmund 2-0 Arsenal
450430
2014-09-16 21:17:00
GET INVOLVED
As ever, we can't LIVE if LIVEing is without yooouuu, so get your post-match thoughts over to us via the links at the top of this page. The Gooners ain't happy...
@GoalUK Honestly Welbeck is no upgrade on Sanogo,it has to be said#AFC

— Pius Obi✗ (@iambrinny) September 16, 2014
@GoalUK @Arsenal painfully disastrous Arsenal, not worth the stress by any means. For now, I kiss good bye to watching these annoying guys

— Edem Ekeng (@richardekeng) September 16, 2014
450429
2014-09-16 21:13:00
UPDATE - PODOLSKI AND THE STOLEN SHINPAD

Lukas Podolski came on in the second half but the substitution was delayed because, believe it or not, he could not find his shinpad. Asked by Sky Germany about the incident, he said: "It was no big deal. I assume your reporter sometimes looks for his keys at home, too. It was gone, I think somebody stole it. But I took Mesut's and it was fine."
450428
2014-09-16 21:08:00
LIVERPOOL 2-1 LUDOGORETS - PLAYER RATINGS
Three games in and
Mario Balotelli
has his first
Liverpool
goal. It was a good overall performance by the Italian but fellow new signings
Dejan Lovren
and
Adam Lallana
had mixed displays. Check out how Super Mario and his team-mates fared against
Ludogorets
in our player ratings...
Player Ratings: Liverpool 2-1 Ludogorets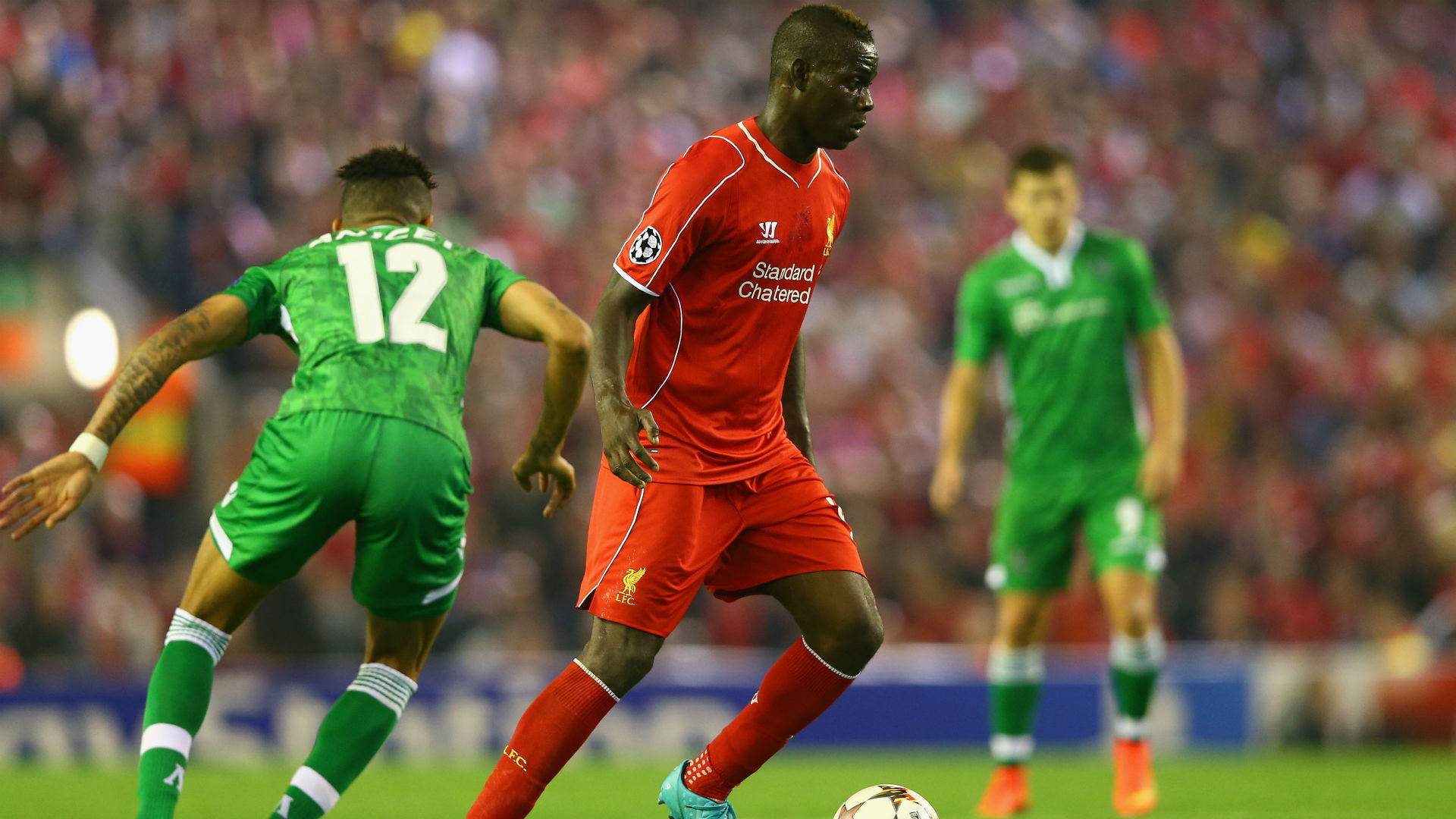 450427
2014-09-16 21:04:00
DORTMUND 2-0 ARSENAL - GROSSKREUTZ REACTION

BANTER ALERT! Borussia Dortmund defender Kevin Grosskreutz had a bet with Lukas Podolski before the game. The winner, apparently, had to buy the other one a kebab - and he has vowed to do just that. On the game, he told Sky Germany: "It was a very good game from the first minute. We did not let our opponent into this match at all. The victory was deserved."
450426
2014-09-16 21:00:00
DORTMUND 2-0 ARSENAL - KLOPP REACTION

Borussia Dortmund coach Jurgen Klopp to Sky Sports: "We were brave. We were fast. We had everything we needed for this game because if you let them have one metre of space they are so strong. I saw some counter pressing situations in the centre of midfield and it was perfect really. But you need to brave for this. I enjoyed this game from the first second to the last."
450425
2014-09-16 20:57:00
GROUP B RECAP
They left it late but
Liverpool
return to the Champions League after five years away with a 2-1 victory over
Ludogorets
. The Bulgarian newbies looked on course for a shock draw after a last-minute equaliser but
Steven Gerrard
wrapped up the points with a penalty deep into stoppage time.
Real Madrid
hammered
Basel
5-1 in the group's other game.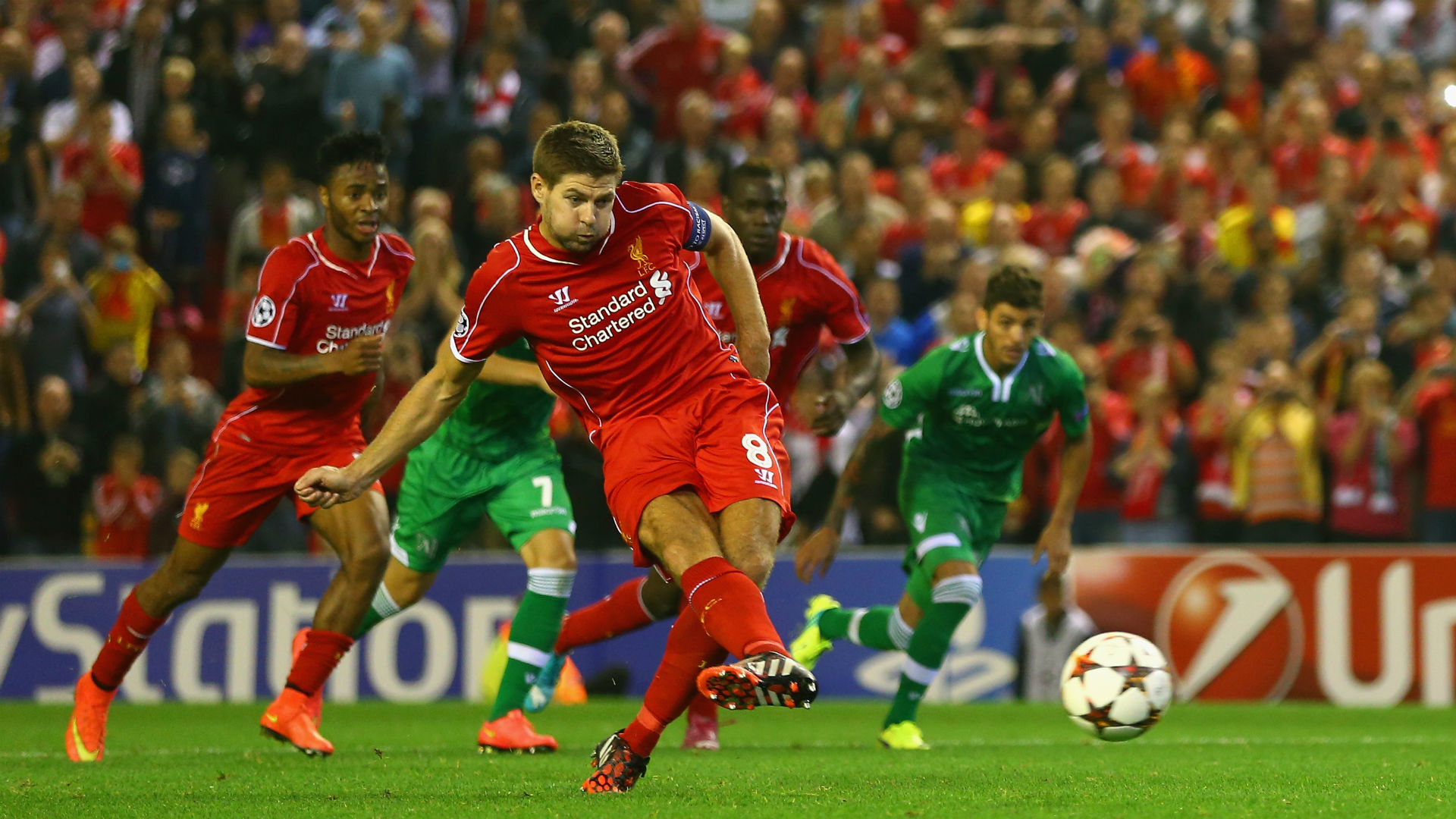 450424
2014-09-16 20:54:00
450423
2014-09-16 20:50:00
ARTETA REACTION

He told Sky Sports: "We faced a top side, one of the most difficult stadiums in Europe... After you go 1-0 down here it's very difficult, they're very good on the break. We didn't perform well enough tonight. We couldn't cope with them. We gave the ball away too many times in our own half in difficult positions. When you do that against this side you are dead. They were the better side tonight."
450422
2014-09-16 20:47:00
DORTMUND 2-0 ARSENAL - SUMMARY

Tom Maston reports: "All over the place in defence, a lack of creativity and poor finishing - Arsene Wenger will have to answer some difficult questions following what really could have been a drubbing by Borussia Dortmund. Ciro Immobile, Pierre-Emerick Aubameyang and Henrikh Mkhitaryan ran them ragged from the first minute, and only Wojciech Szczesny stopped things from becoming embarrassing. Things may have been different had Danny Welbeck converted a big chance at 0-0, but there are bigger issues that Wenger must address."
450420
2014-09-16 20:43:00
GROUP D RECAP
An awful night for
Arsenal
. They were second best right from the first minute against
Borussia Dortmund
and never looked like getting back into the game once they went behind. There is, however, some good news.
Galatasaray
struck late on to equalise against
Anderlecht
, so they're just the one point off second instead of three. Saying that, Gala are probably their biggest rivals alongside Dortmund, so read that how you like...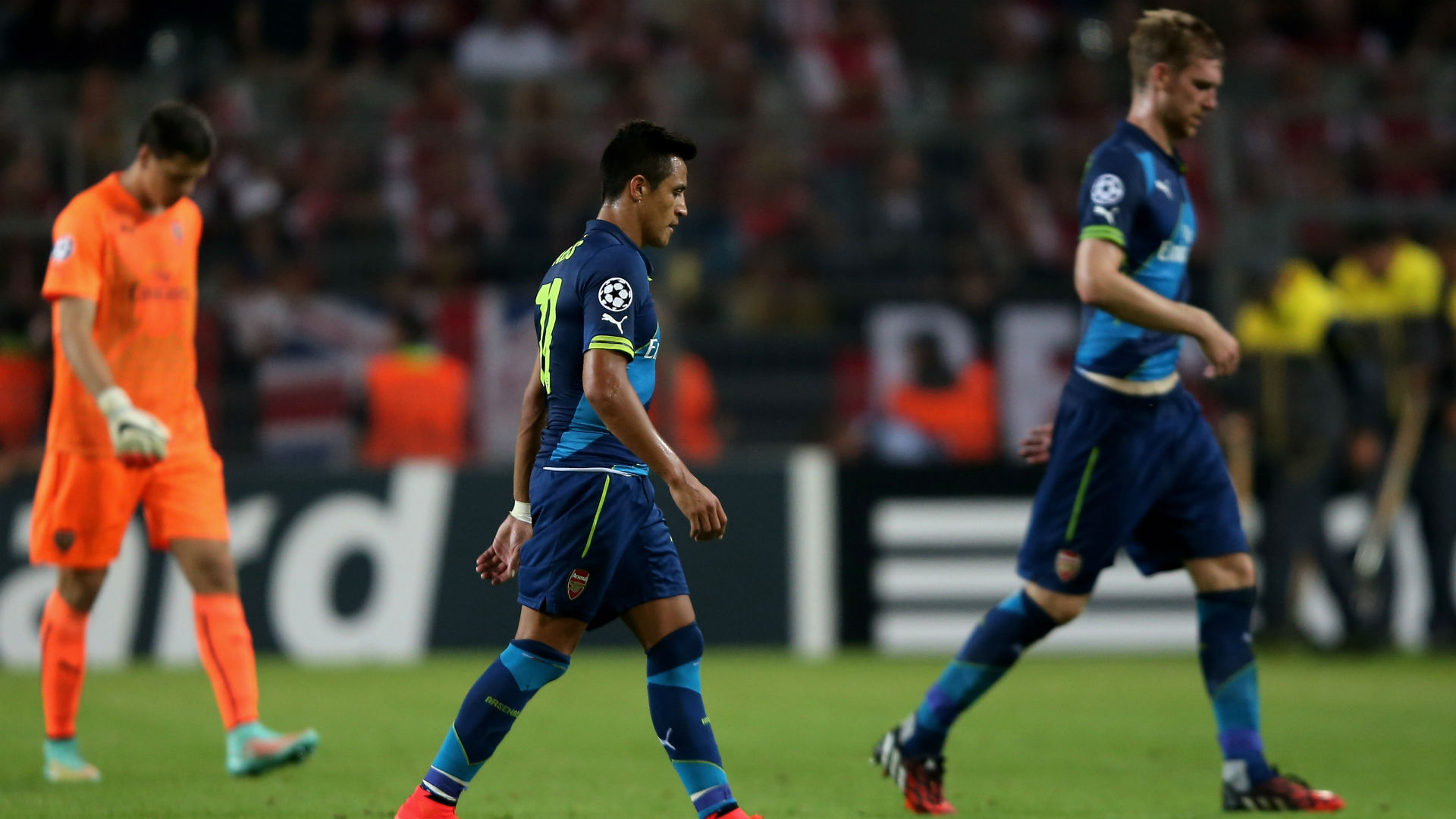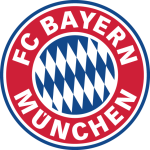 FC Bayern München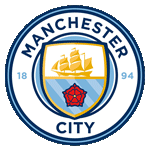 Manchester City
Prediction Submitted
Most Popular Predictions
FC Bayern München 1-2 Manchester City

18.21 %