live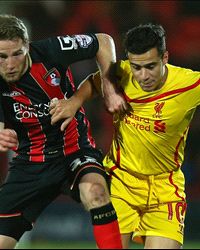 Chime in with Goal.com and other users and share your opinions.
553362
2014-12-17 23:00:00
AND THAT'S YOUR LOT
It's
Liverpool v Chelsea
and
Tottenham v Sheffield United
in the League Cup semi-finals, then, but there's plenty of Premier League action to look forward to before all that. We'll be back right here from
10:00 GMT on Saturday
for matches including
MAN CITY v CRYSTAL PALACE
and
ASTON VILLA v MAN UTD
. Cheerio and see you then!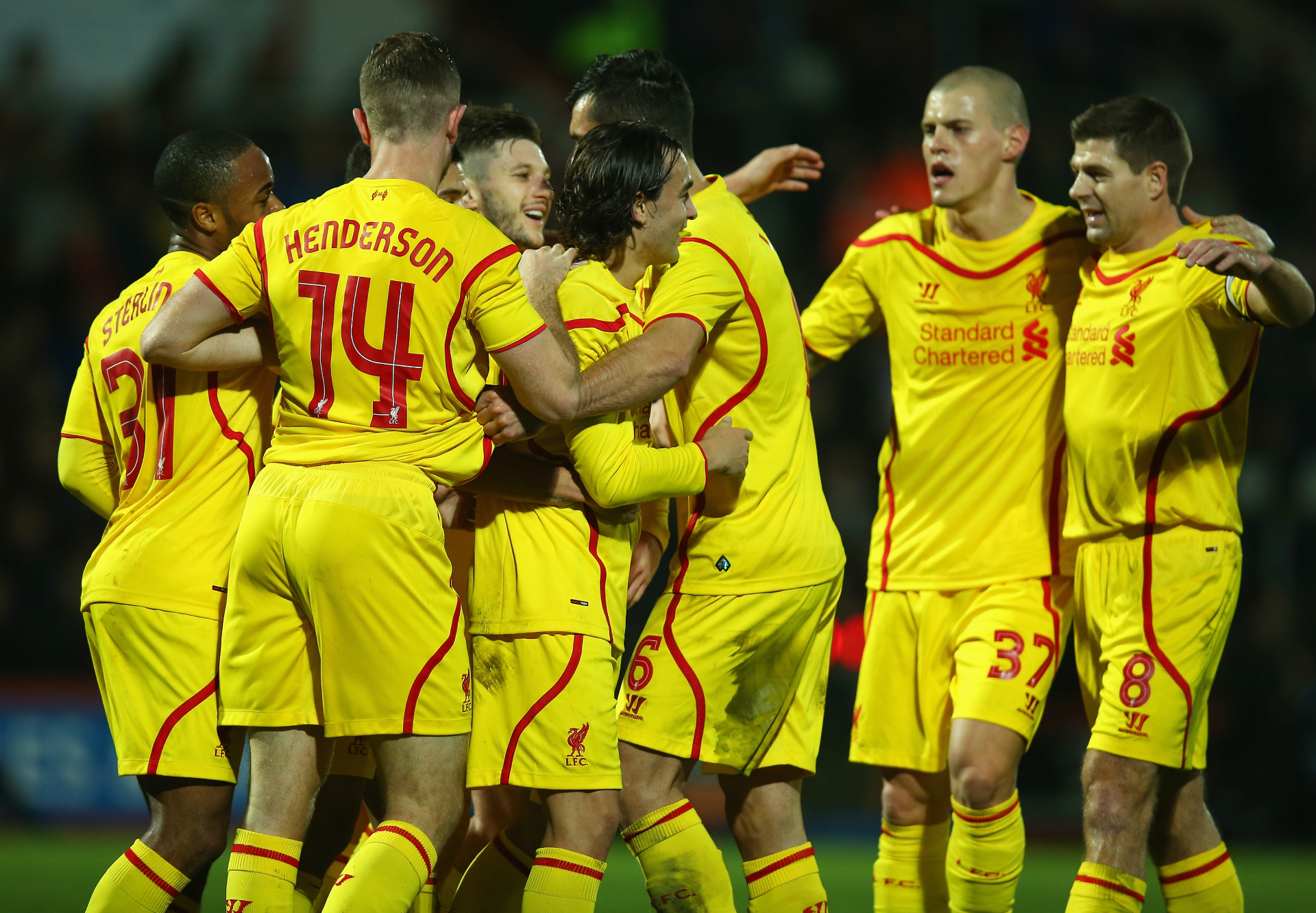 553352
2014-12-17 22:57:00
TWITTER TALK
Buzzing we're in the semi finals!!! Well done to the lads and Raz for notching a couple. Also Lazar for scoring his first goal for LFC.

— Daniel Sturridge (@D_Sturridge) December 17, 2014
553342
2014-12-17 22:53:00
GLANCE AROUND THE GLOBEMauro Matos
scored in the third minute of added time to earn a dramatic 2-1 win for
San Lorenzo
against
Auckland City
. They'll play
Real Madrid
in the Club World Cup final on Saturday and you'll be able to watch the match for FREE with our live stream if you're based in the UK or Ireland.
Match Report: San Lorenzo 2-1 Auckland City
553332
2014-12-17 22:50:00
POCHETTINO REACTION

More from Spurs boss Mauricio Pochettino: "Sometimes you need to pick for different moments. We have a strong squad and when you need to pick 11 players, sometimes you're not happy because you leave a player out who deserves to play. But this is football and we need to move forward."
553322
2014-12-17 22:46:00
STAT ATTACK
3 - Sheffield United are the first team from the third tier to make the League Cup semi-final since Stockport County in 1996/97. Reward.

— OptaJoe (@OptaJoe) December 17, 2014
553312
2014-12-17 22:42:00
NEWCASTLE GOALKEEPER CRISIS

"Newcastle's only remaining fit senior goalkeeper [Freddie Woodman] doesn't even have a Wikipedia page," says Liam Twomey. THAT is how bad it's got. Newcastle do, however, describe him as "one of the most highly rated young shot-stoppers in the country". So there's that.
553302
2014-12-17 22:38:00
553292
2014-12-17 22:35:00
NEWCASTLE GOALKEEPER CRISIS

Tim Krul - OUT. Rob Elliot - OUT. Jak Alnwick - OUT. Alan Pardew has said in his post-match press conference that Newcastle might have to consult the Premier League about an emergency loan due to a shoulder injury to Alnwick this evening. I hear Simon Mignolet is available...
553282
2014-12-17 22:30:00
RODGERS COMPARES STERLING TO ALEXIS SANCHEZ
"He came in and performed brilliantly for us tonight. His best position is on the left which allows him to cut inside, but he played a lot like Alexis Sanchez tonight. Two good feet... and finds space and isn't afraid to play with his back to goal. He was outstanding."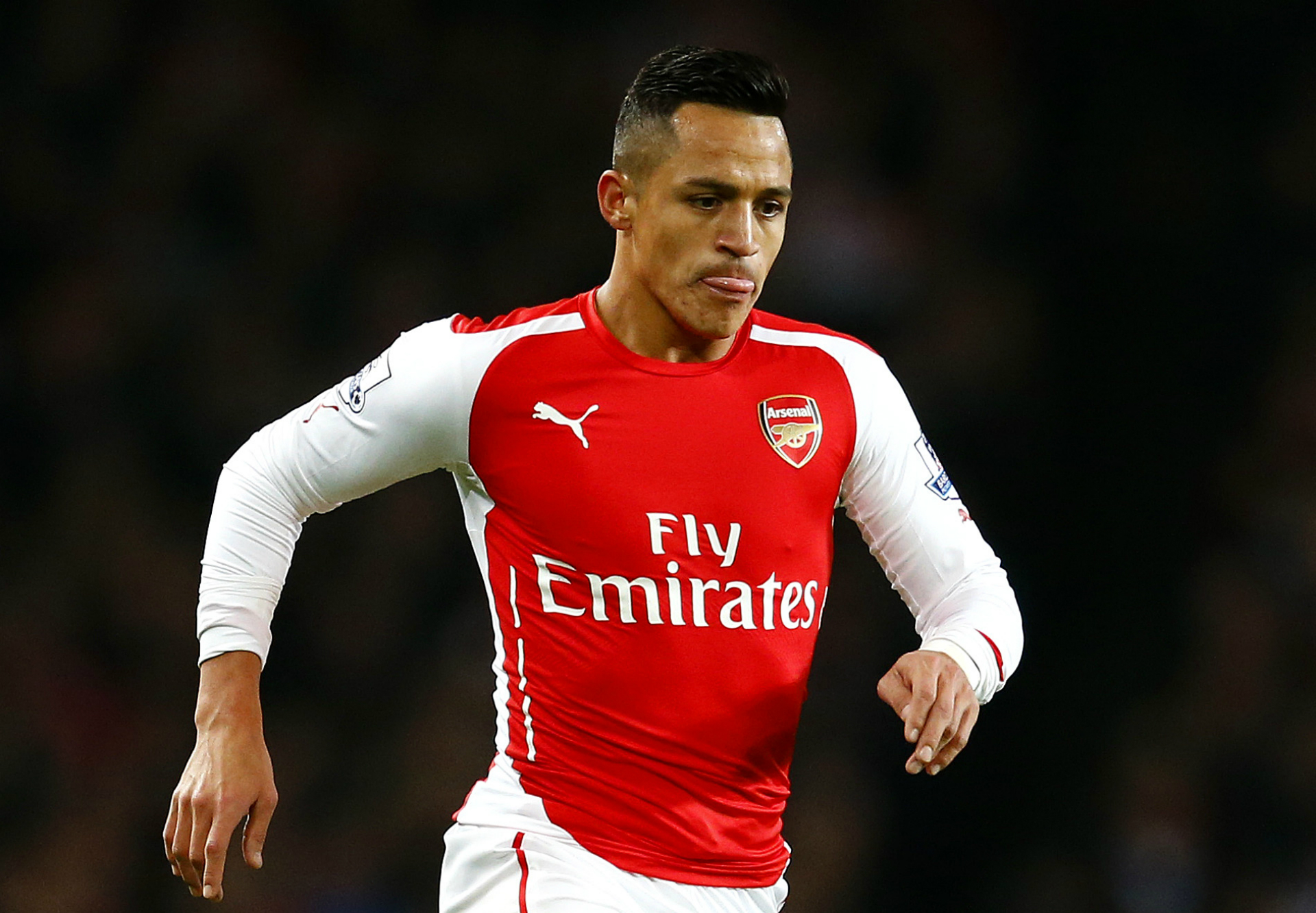 553272
2014-12-17 22:26:00
LEAGUE CUP SEMI-FINAL DATES

Here are the dates for the semi-final ties...

First leg: January 20/21
Second leg: January 27/28
553262
2014-12-17 22:22:00
POCHETTINO REACTION - ON KANE
"He hasn't surprised me because in pre-season he showed his potential. We need to be careful with a young talent like Harry and give opportunities to build him step by step. But we're coaches who put players in when they deserve to play. It's not about the name, it's about the performance."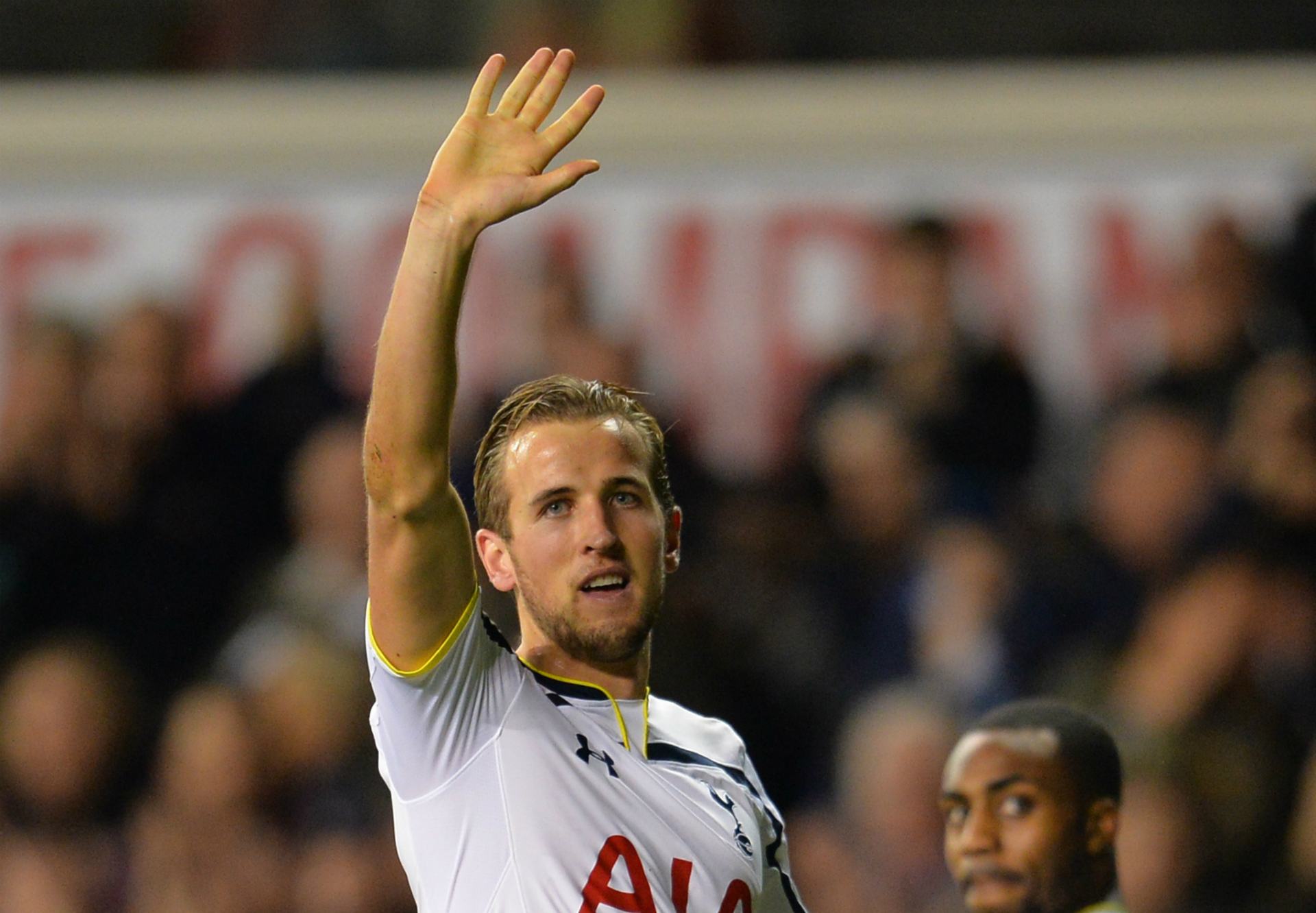 553252
2014-12-17 22:18:00
POCHETTINO REACTION - ON SHEFF UTD DRAW

"We need to have a full respect for Sheffield United. It's a team from League One but they deserve to be in the semi-final. Yesterday we watched the game and they deserved it. We need to be focused in the Premier League and after, when we arrive in January we will focus on this game. In football you need to be careful and alive in every game. It's not an easy game."
553242
2014-12-17 22:15:00
POCHETTINO REACTION - ON PERFORMANCE

"It was very important for us. We needed this victory and this performance for our supporters because our players needed to feel more free. They were brilliant today. I'm pleased for the players and the supporters because they deserved this performance."
553232
2014-12-17 22:12:00
HOWE REACTION - ON ELPHICK ERROR

Well, we say error... it was all rather unfortunate. Tommy Elphick stopped and allowed Philippe Coutinho to shoot in the build-up to Lazar Markovic's goal because he thought the whistle had blown. The whistle DID blow - but it was a fan. Here's what boss Eddie Howe had to say: "Tommy believed the whistle to be the ref but there you go. I'm sure the fan didn't mean to cost a goal but there you go. You believe the ref whistle."
553222
2014-12-17 22:07:00
STAT ATTACK
3 - Liverpool have won three of their five previous League Cup ties with Chelsea, including the most recent one in 2011/12. Glamour.

— OptaJoe (@OptaJoe) December 17, 2014
553212
2014-12-17 22:03:00
RODGERS REACTION - ON STERLING CRITICISM
"He's got a wee bit of stick over the last week or so which I find incredible because he's been outstanding for us. Last season he was a young kid at 18/19 years of age, playing up top with some world class players, and this season he hasn't got that, that's the reality, but he's kept going and the focus has been on him. He hasn't scored the goals that people expect him to but it's not what I expect, I expect him to create goals and score goals over the season."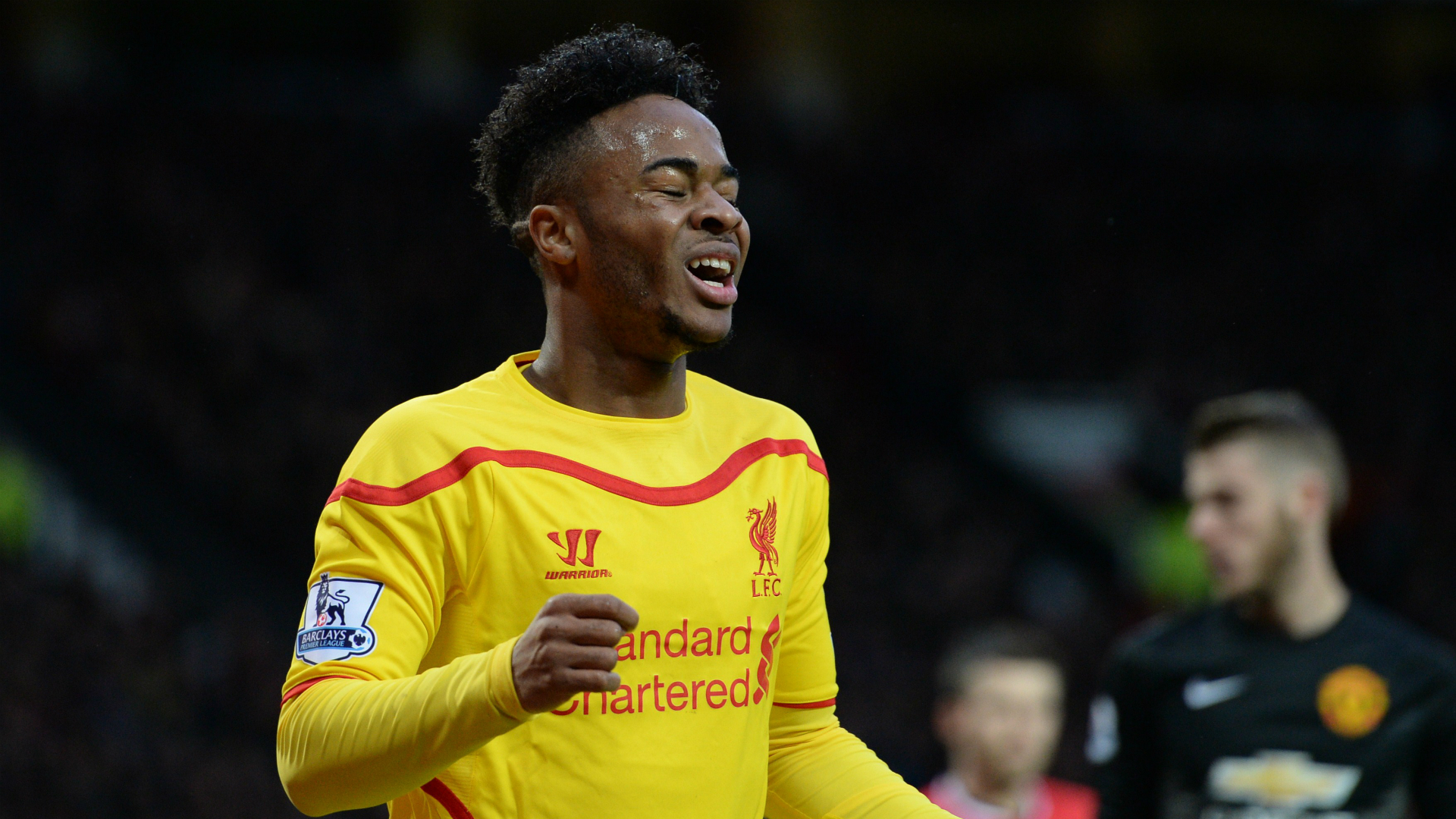 553202
2014-12-17 21:59:00
RODGERS REACTION - ON PERFORMANCE

"I thought we were outstanding, it was a brilliant performance from us this evening. I thought at Old Trafford even though we lost, I saw signs in our performance that I was happy with. Technically in our game, and the creativity was there for the first time this season. We've come away from home, we've controlled the game and obviously we created many chances, but credit also to Bournemouth because they kept going, even at 3-0."
553192
2014-12-17 21:57:00
RODGERS REACTION - ON CHELSEA DRAW

He tells Sky Sports: "The most important thing was getting through, it was obviously going to be a very difficult game for us but our performance was brilliant and it gets us into the semi-finals over two legs. It didn't really matter who we got, we just needed to get there. It's Chelsea and we look forward to it."
553182
2014-12-17 21:54:00
AND THAT CONCLUDES THE DRAW
Shortest. Draw. Ever. But what a HUGE tie we have in store between
Liverpool
and
Chelsea
. Both semi-finals will be played over two legs, so
Jose Mourinho
's men will have second-leg advantage at Stamford Bridge.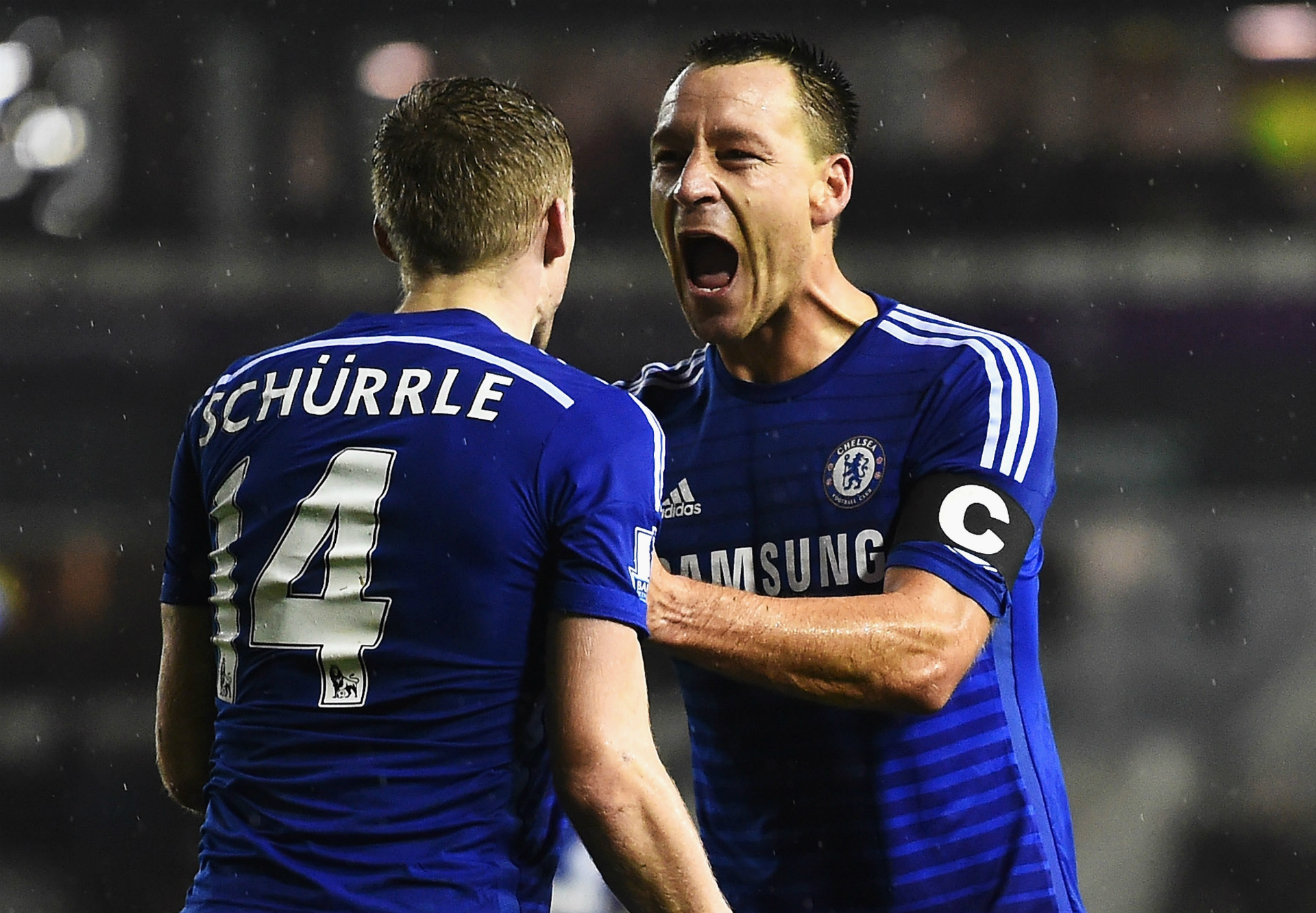 553172
2014-12-17 21:51:00
TOTTENHAM v SHEFFIELD UNITED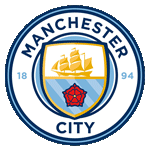 Manchester City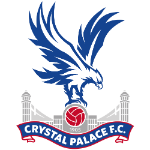 Crystal Palace
Prediction Submitted
Most Popular Predictions
Manchester City 3-2 Crystal Palace

12.5 %

Manchester City 4-2 Crystal Palace

12.5 %

Manchester City 4-3 Crystal Palace

12.5 %