live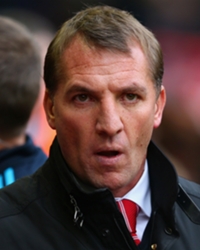 Chime in with Goal.com and other users and share your opinions.
510481
2014-11-22 20:00:00
AND THAT'S YOUR LOT
Thank you very much for following, but that's that for today. We'll be back right here from
10:00 GMT on Sunday
to bring you all the fallout from this afternoon's games and coverage of
CRYSTAL PALACE v LIVERPOOL
and
HULL v TOTTENHAM
. Cheerio and see you then!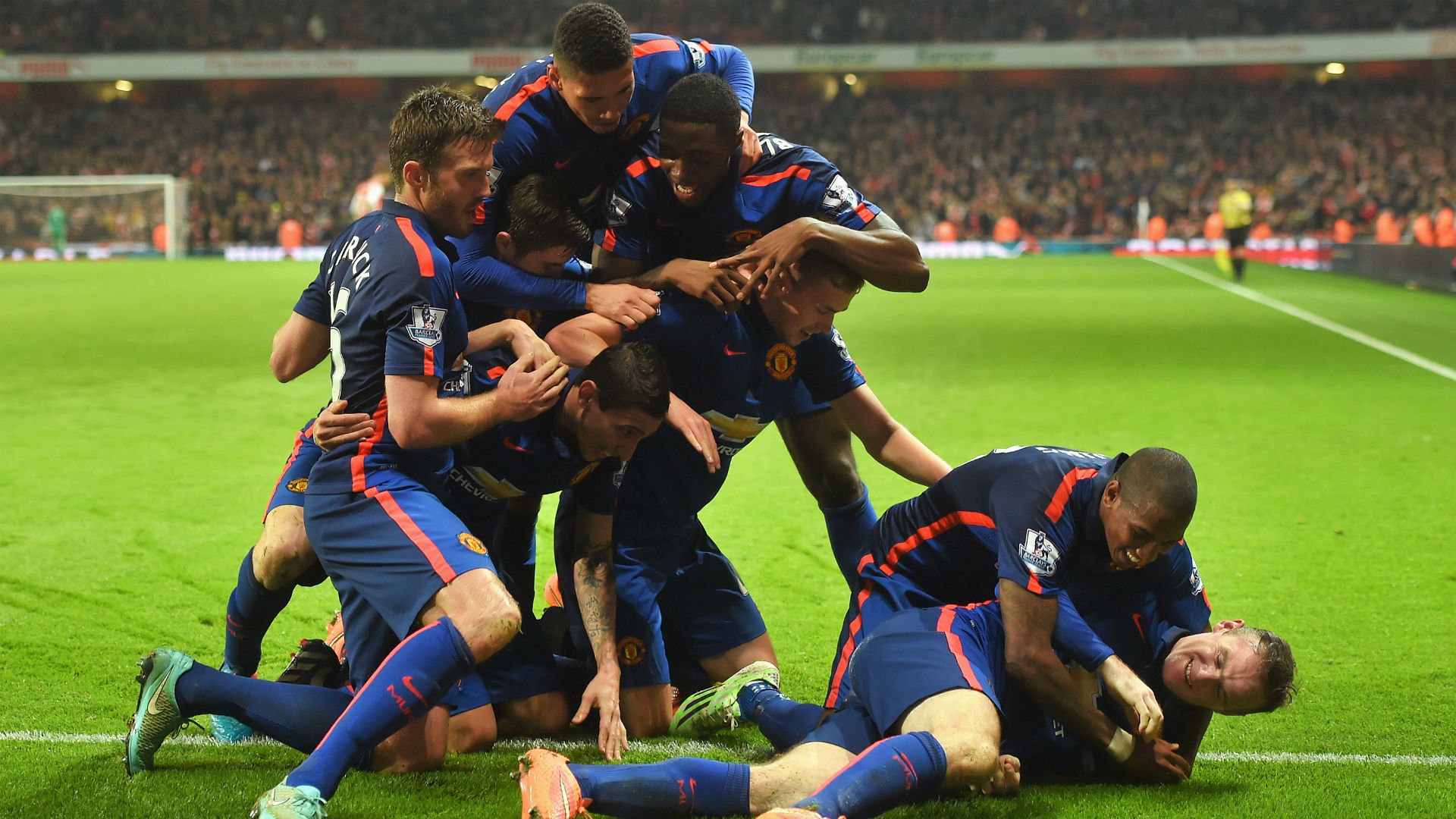 510471
2014-11-22 19:58:00
510461
2014-11-22 19:56:00
510451
2014-11-22 19:52:00
GLANCE AROUND THE GLOBE
It's currently half-time between
Barcelona
and
Sevilla
at Camp Nou, where
Lionel Messi
has equalled the all-time Liga scoring record. Can he break it tonight? Find out by following all the action with our LIVE play-by-play commentary...
LIVE: Barcelona 1-0 Sevilla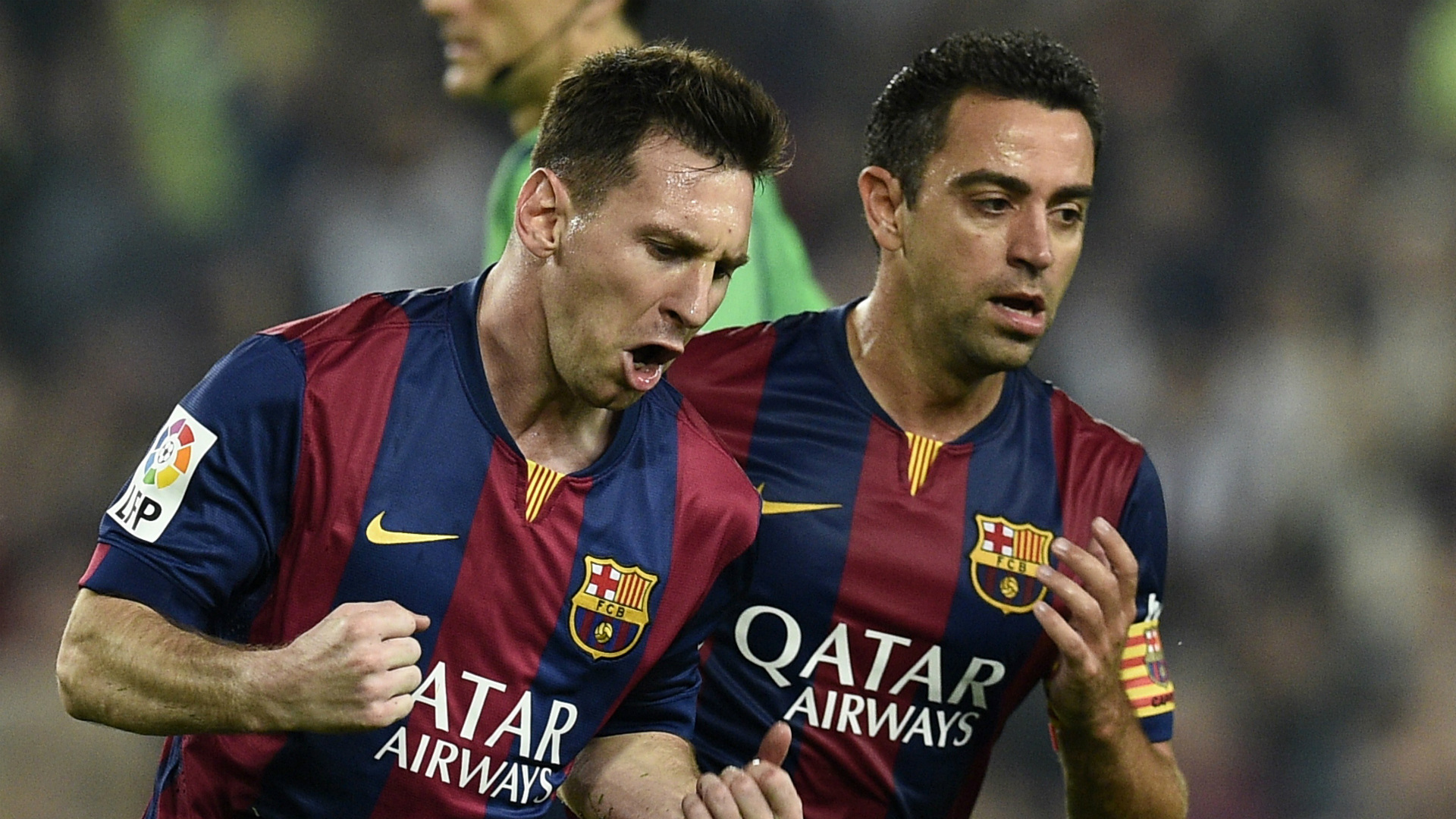 510441
2014-11-22 19:48:00
STAT ATTACK
20 - Angel Di Maria has now recorded 20 league assists in 2014, more than any other player in the top five European leagues. Provider.

— OptaJoe (@OptaJoe) November 22, 2014
510431
2014-11-22 19:45:00
ROONEY REACTION - ON BLACKETT & MCNAIR

"I think it's a massive result for us," says Rooney. "Two very young players at the back doing so well in such a big game – this will give us a lot of confidence and it's come at the right time for us."
510421
2014-11-22 19:41:00
ROONEY REACTION - ON LEAGUE TARGET

He adds: "We take each games as it comes, it's been an indifferent start to the season but we hope to go on a good run now and then we can judge where we are after Christmas. We have two home games coming. We should take six points from them and take some momentum into the new year. Today was a massive result in terms of starting that."
510411
2014-11-22 19:38:00
ROONEY REACTION - ON OVERALL PERFORMANCEWayne Rooney to Sky Sports:
"We weathered the storm at times, especially in the first half, and we knew we could hit them on the counterattack when they're vulnerable on the break and we did that. We rode our luck at times and our goalkeeper was fantastic for us today. We scored two goals – it was a different game – to hit them on the break was our gameplan and it worked."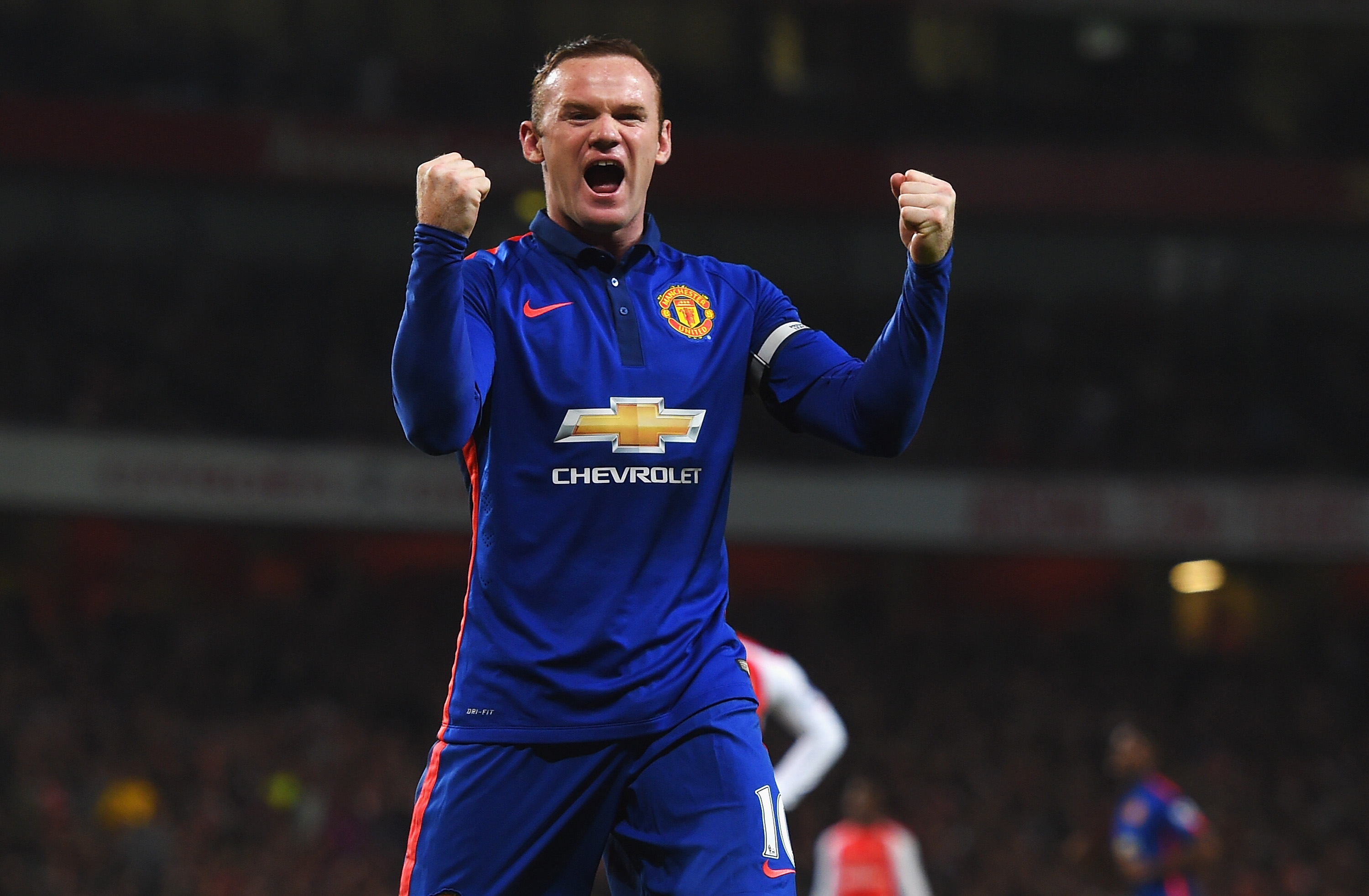 510401
2014-11-22 19:35:00
AS THINGS STAND

Crisis? Nope, not any more. For all their problems this season, Manchester United are back in the top four after recording their first win away from home since April. Arsenal, however, have only won four league games all season and are down to eighth place. Yikes.
510391
2014-11-22 19:32:00
STAT ATTACK
17 - 17 points from 12 games is Arsenal's worst ever start in the Premier League. Flat.

— OptaJoe (@OptaJoe) November 22, 2014
510381
2014-11-22 19:29:00
ARSENAL 1-2 MAN UTD
If you told
Louis van Gaal
after 30 minutes that his side would come away with all three points today, I'm not sure he would have believed you.
Arsenal
were on top for so long but have now lost two in a row and slip to eighth after a second-half collapse. Report and reaction on the way.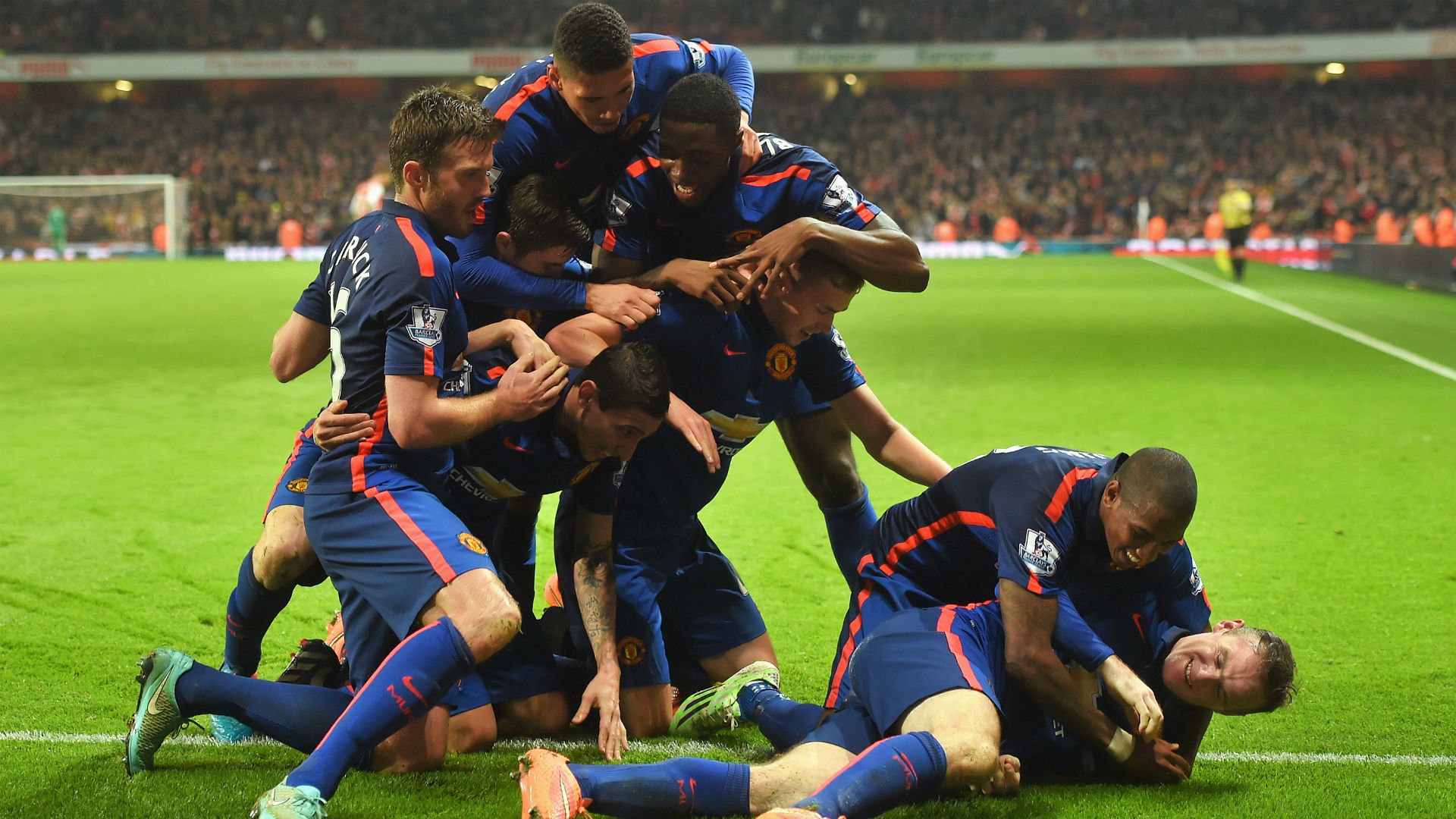 510371
2014-11-22 19:27:00
FULL-TIME: Arsenal 1-2 Manchester United
510361
2014-11-22 19:25:00
ARSENAL 1-2 MAN UTD - TICK, TOCK...

A few handbags late on as Olivier Giroud and James Wilson receive bookings and referee Mike Dean is forced to intervene to prevent some fistycuffs between Calum Chambers and Angel Di Maria. That might be it now...
510351
2014-11-22 19:23:00
ARSENAL 1-2 MAN UTD - GIROUD GOAL

GOAL: And what a goal it is! OLIVIER GIROUD has absolutely no right to score from the edge of the box but somehow finds the top left-hand corner with what seems more of a hit-and-hope effort than a precision finish. Anyway, he'll take it, and what a final few minutes we have in store...
510341
2014-11-22 19:22:00
GOAL! Arsenal 1 (Giroud) Manchester United 2
510331
2014-11-22 19:21:00
ARSENAL 0-2 MAN UTD - DI MARIA SHOULD SCORE!

Oh Angel! The Argentine is clean through on goal after Arsenal are exposed by ANOTHER counterattack. He outpaces the defenders tracking back and looks like he'll round Emiliano Martinez and add a third. But no, he opts to take the chance on early and miscues wide of the target.
510321
2014-11-22 19:18:00
ADDED TIME

We'll have EIGHT MINUTES added on at the Emirates Stadium. Time for a comeback?
510311
2014-11-22 19:17:00
TWITTER TALK
Lovely finish from Rooney. Was coming for a while. Arsenal completely out of ideas since United's first goal and vulnerable to the counter

— Greg Stobart (@gstobart) November 22, 2014
510301
2014-11-22 19:16:00
ARSENAL 0-2 MAN UTD - YOUNG SUBBED

Manchester United have the three points in the bag now and look to shore up defensively with the introduction of Darren Fletcher for Ashley Young.
510291
2014-11-22 19:14:00
ARSENAL 0-2 MAN UTD - ROONEY GOAL

GOAL: United undo Arsenal on the counterattack! You can't say the warning signs weren't there. Angel Di Maria is found on halfway and the hosts only have Nacho Monreal back to defend. The Argentine slots a perfect pass through to WAYNE ROONEY who finishes well past Emiliano Martinez.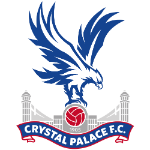 Crystal Palace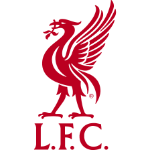 Liverpool
Prediction Submitted
Most Popular Predictions
Crystal Palace 1-0 Liverpool

14.29 %

Crystal Palace 0-2 Liverpool

14.29 %

Crystal Palace 0-1 Liverpool

14.29 %