live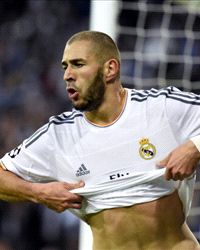 Chime in with Goal.com and other users and share your opinions.
409368
2014-04-23 21:30:00
There's always next week, which really will be decisive. A cagey game is usually that little bit more gripping when it's all on the line. That's all for tonight - see you then.
409367
2014-04-23 21:27:00
So we've seen Diego Costa, Cristiano Ronaldo, Karim Benzema, Arjen Robben and Franck Ribery in two days... and a grand total of one goal. I think it's fair to say this year's semi-finals won't be matching the 14 goals netted at the same stage last season.
409366
2014-04-23 21:22:00
Thomas Muller, talking to Sky Germany, says: "My feeling was that Real had huge respect. You have to imagine: Real Madrid played in their half, 40 metres ahead of their own goal. It felt like we had 80 per cent of the ball. And yet we could be lucky not to be 2-0 down at half-time.

"I don't think you can blame too little commitment from our side. We have to correct this next week at home with our fans behind us."
409365
2014-04-23 21:19:00
Pep Guardiola, talking to Sky Germany, says: "We lost. It was a difficult game. But there is still a second leg and we will try to get every player in shape for that.

"Madrid has always played like this. They are so quick. The let you play and wait for you to lose the ball. You have to be very neat, very organized. And we did that. I am very, very proud of my team. There is no better team than Madrid and we only lacked a goal. Now we have to score two or three and we will work towards that."

Asked whether he thought his side should have had a penalty for Alonso's challenge on Muller, he replied: "No, I don't think so."
409364
2014-04-23 21:13:00
409363
2014-04-23 21:08:00
Hmm.
Bayern
's players putting a brave face on that, then, but I don't think Pep Guardiola will be quite as pleased with that display as they are making out.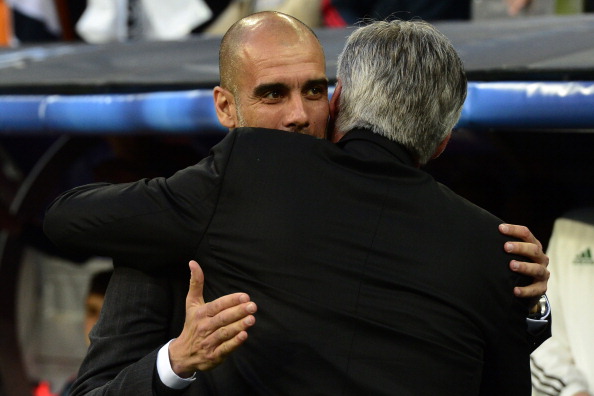 409362
2014-04-23 21:05:00
Arjen Robben, talking to Sky Germany, says: "They are so dangerous on the counter, you can't lose the ball against them. Like with the goal - we lost the ball, two or three passes and [they scored].

"I have to give a big compliment to the team. We played at the Bernabeu and we were so in control. Of course we can be critical, but I stay positive. We played well today, the only thing missing was a goal."
409361
2014-04-23 21:01:00
Philipp Lahm, talking to Sky Germany, says: "We were missing a little bit of luck. We were in control and we wanted to win. You could see that for 90 minutes.

"We were not surprised at all [by Real Madrid's approach to the match]. We studied them and we knew they were very strong on the counter. We had several good chances to score the important away goal, but it was not meant to be.

"It's nice to come to Madrid and to be able to dictate the game here. I don't remember that Bayern Munich dominated here like this before. Of course we wished for a better result, but we can still do this at home."
409360
2014-04-23 20:57:00
409359
2014-04-23 20:52:00
STAT ATTACK

OptaJoe tweets: "3 - Bayern have been eliminated in the last three Champions League/European Cup semi-finals where they've lost the opening leg. Ominous."
409358
2014-04-23 20:49:00
A poor performance overall from
Bayern Munich
, but it's worth remembering they didn't exactly dazzle at Old Trafford and progressed through that tie fairly easily in the end.
Real Madrid
also had big problems away from home against
Borussia Dortmund
, though maybe complacency set in a touch there.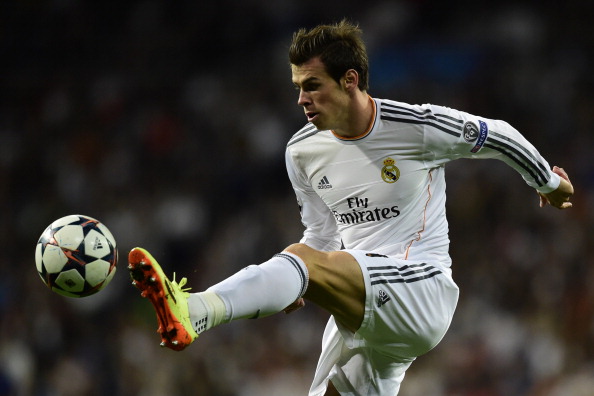 409357
2014-04-23 20:44:00
Thoughts and feelings from the Goal crew...

Carlo Garganese tweets: "Bayern finally showed some champions' spirit at the end, but a deserved win for Madrid. All to play for in second leg."

Ben Hayward tweets: "Probably about right that result. Madrid could have done with another and will need to improve on their Dortmund display. Still wide open.

"That was Pep Guardiola's first defeat as coach at the Bernabeu. Before tonight, he had won five and drawn two away to Real Madrid."
409356
2014-04-23 20:41:00
STAT ATTACK

OptaJoe tweets: "6 - Bayern Munich have lost their last six Champions League games at the Bernabeu (including the 2010 final vs Inter). Hoodoo."
409355
2014-04-23 20:39:00
Modric - of all people - clears the last attack with a brilliant diving header and Real Madrid have a one-goal advantage to take to Germany. All the reaction to follow.
409354
2014-04-23 20:37:00
FULL-TIME: Real Madrid 1-0 Bayern Munich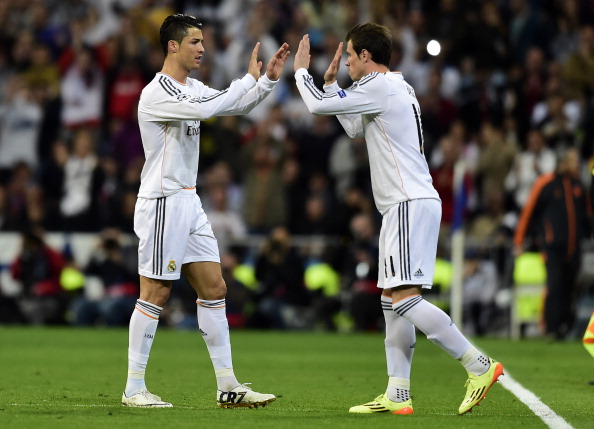 409353
2014-04-23 20:36:00
There's a penalty shout for Bayern here, and Guardiola is furious as Howard Webb waves play on - but I think he's spot on. Muller looks to turn on to a ball headed down at the back post only to go down under the challenge of Alonso, but the Spanish midfielder did get the ball.
409352
2014-04-23 20:34:00
Bayern will be slightly perturbed by the fact that Real Madrid have not really appeared to tire here as most of their opponents do. They've chased all night and continue to do so - run, run and run, as Guardiola put it pre-match.
409351
2014-04-23 20:32:00
Man of the match shouts for Modric and Fabio Coentrao on Twitter. Both very reasonable - especially the latter, who has kept it tight at left-back and found time to attack.
409350
2014-04-23 20:29:00
Great save by Casillas! Robben breaks down the right only to be stopped by a humdinger of a sliding tackle from Sergio Ramos. The danger isn't cleared, though, and Muller picks the loose ball up before finding Gotze wide open in the box. Casillas beats the midfielder's 12-yard shot to safety and cries of 'Iker! Iker!' rain down on him.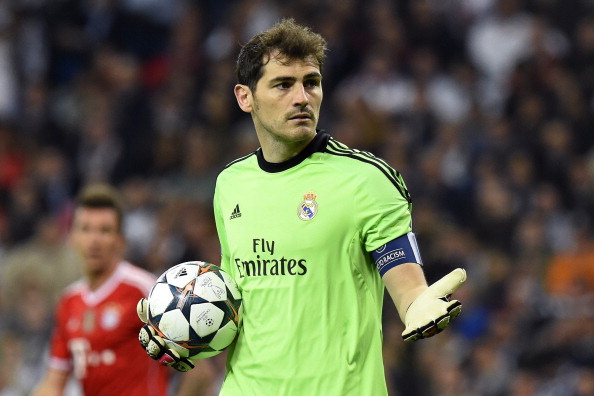 409349
2014-04-23 20:26:00
Bale's finding a bit of space on the left, and jinks past Boateng to cross low into the six-yard box. Dante is there to clear over his own crossbar.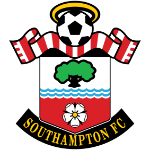 Southampton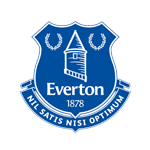 Everton
Prediction Submitted
Most Popular Predictions
Southampton 1-1 Everton

36.83 %

Southampton 1-2 Everton

10.08 %

Southampton 2-1 Everton

7.41 %