live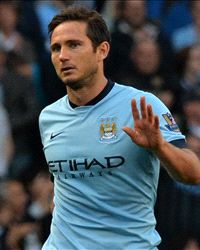 451319
2014-09-21 19:00:00
CHEERIO
And that, my Premier League friends, is that for the day. Thank you very much for following. We'll be back right here next
Saturday from 10:00 BST
for all the build-up, action and reaction to two MASSIVE derby matches as
Liverpool
host
Everton
and
Arsenal
take on
Tottenham
. See you then and cheerio!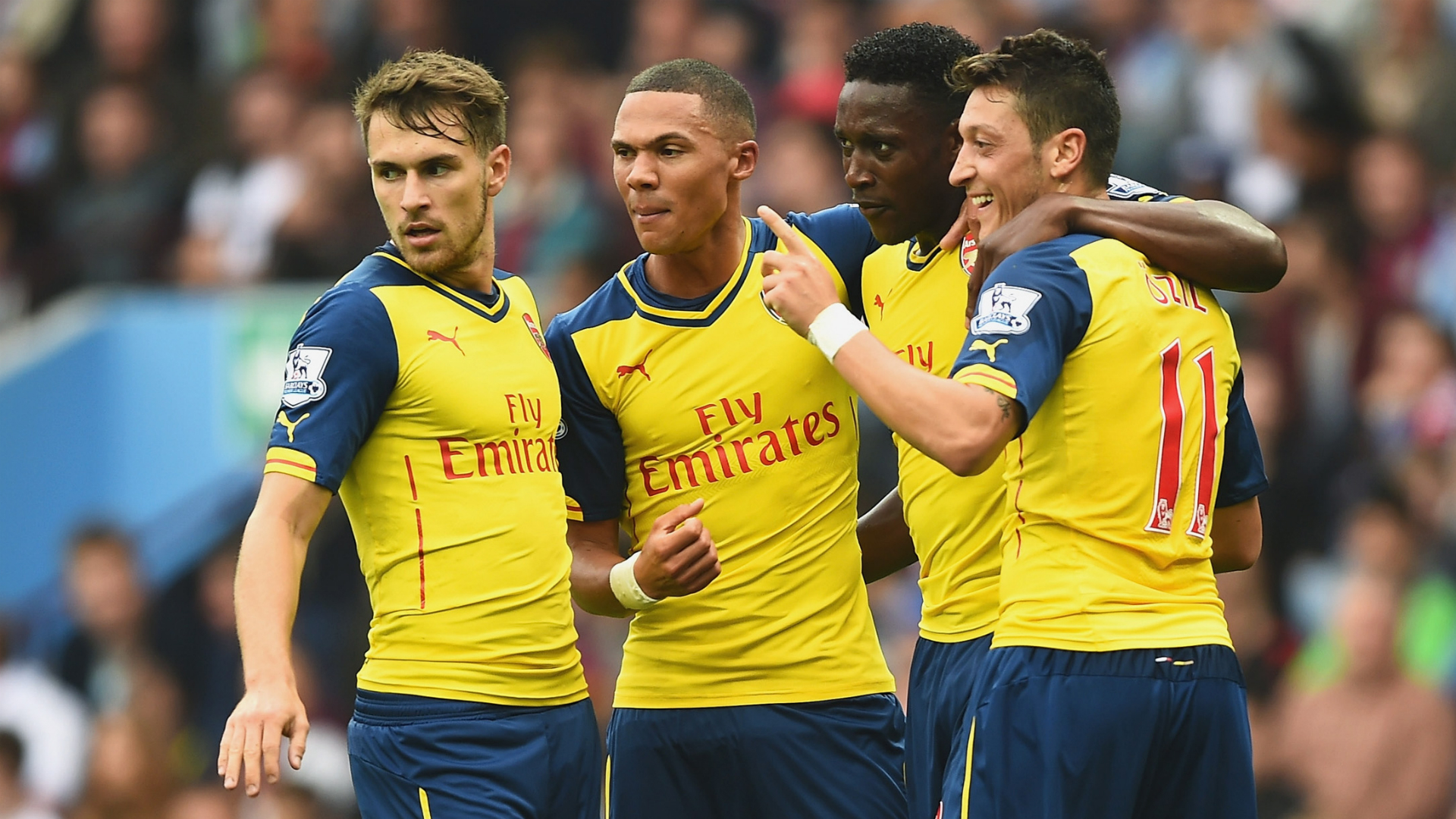 451318
2014-09-21 18:55:00
451317
2014-09-21 18:50:00
RESULT OF THE WEEKENDLeicester 5-3 Manchester United
. A newly promoted club demolished a team with the league's most expensive player, for crying out loud! A truly remarkable game and result at the King Power Stadium. Honourable mentions go to
West Ham
,
West Brom
and
Crystal Palace
.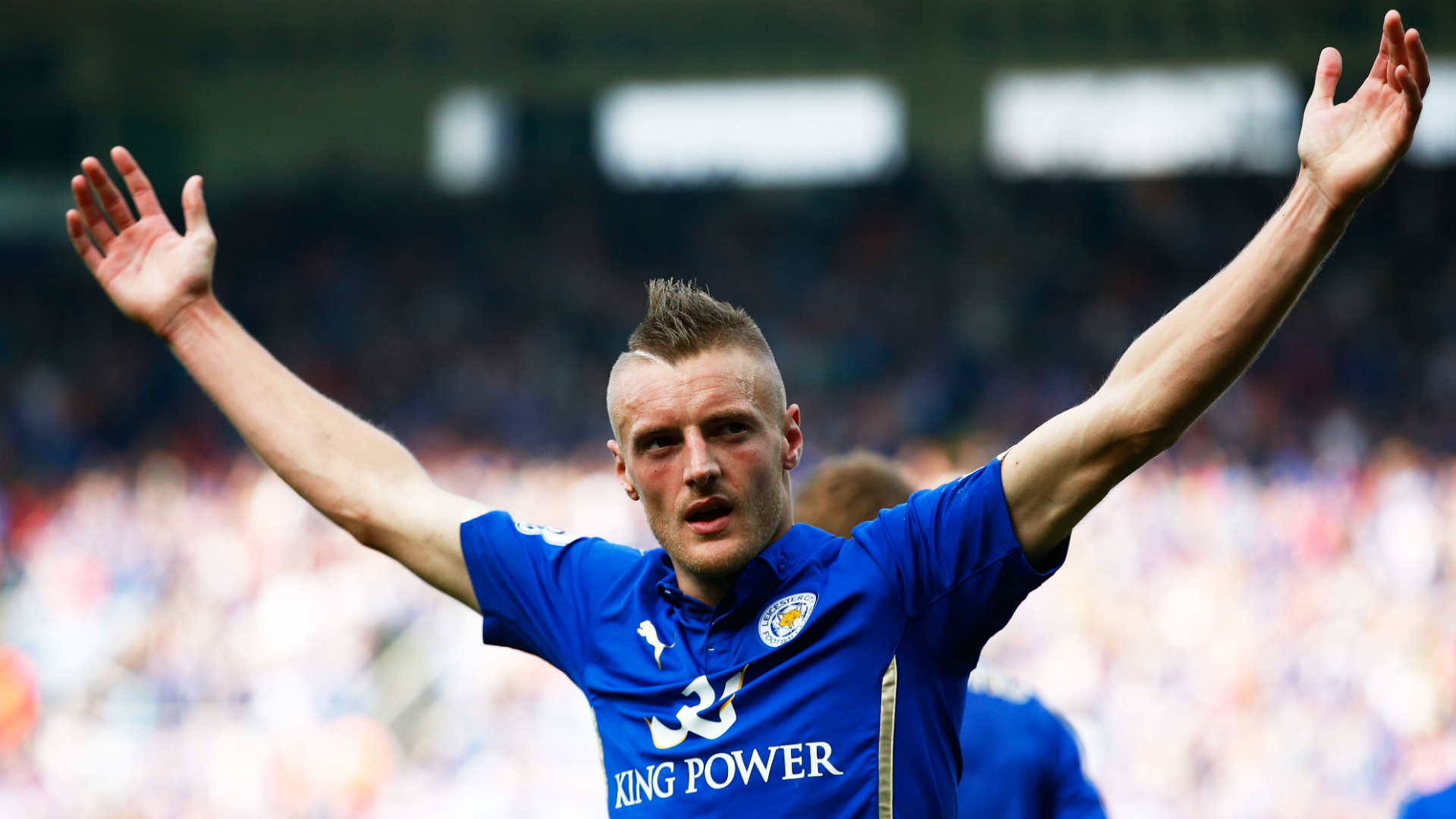 451316
2014-09-21 18:45:00
TOP OF THE WEEKEND

We don't do joint awards but I don't care: Papiss Cisse and Alan Pardew. The Newcastle manager was half an hour away from (probably) losing his job until he brought on Cisse, and the substitute repaid his boss by scoring twice to seal a 2-2 draw against Hull. The striker stakes his claim for a starting place, Pardew stays in charge... everyone (apart from the Newcastle fans) is a winner.
451315
2014-09-21 18:40:00
FLOP OF THE WEEKEND
Harsh, but we're giving this to
Javier Manquillo
. The Spanish full-back was withdrawn after just TWENTY-ONE MINUTES against
West Ham
on Saturday.
Liverpool
boss
Brendan Rodgers
had seen enough after going 2-0 down and replaced his new signing early on and switched to three at the back. Ouch.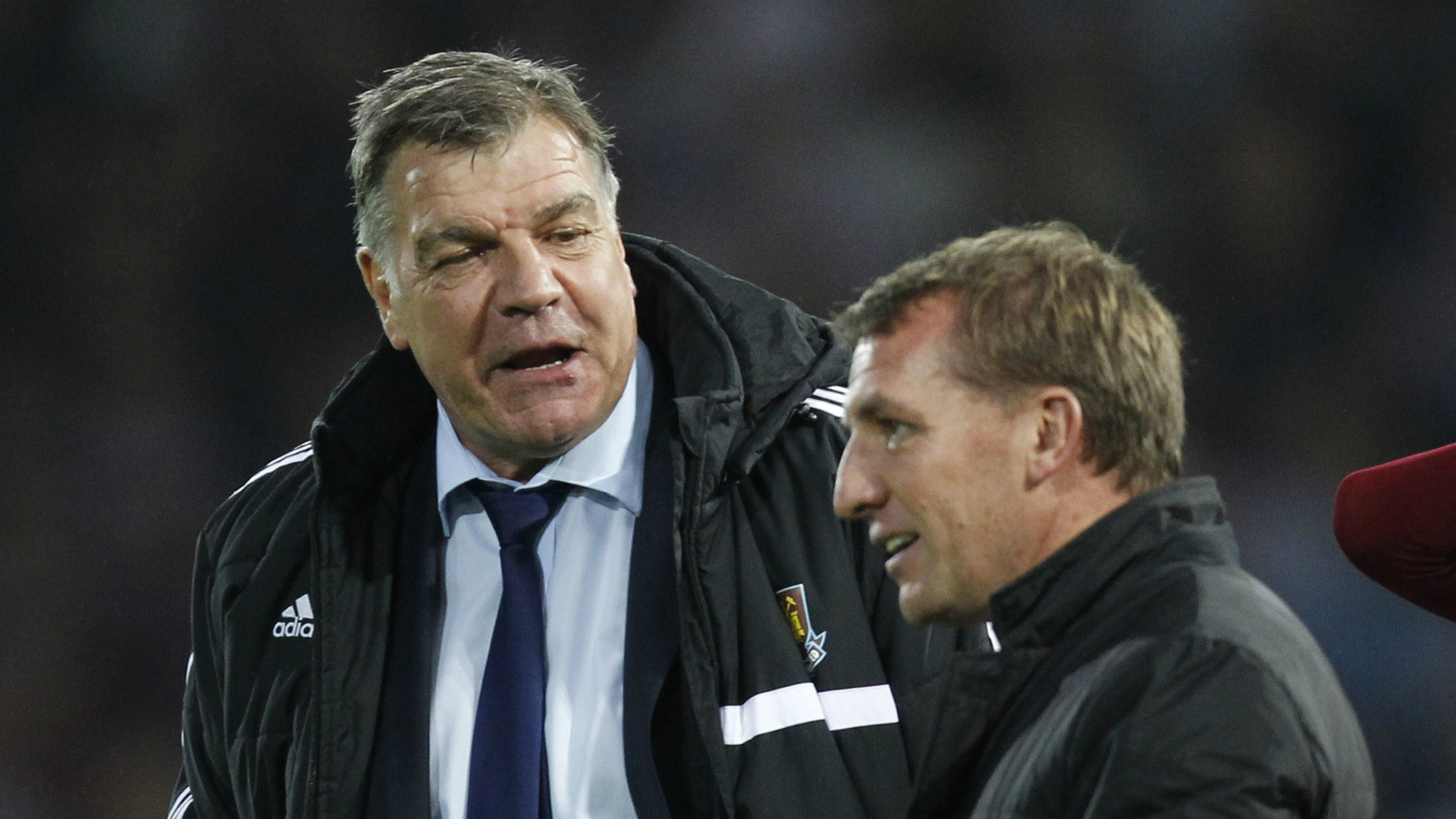 451314
2014-09-21 18:35:00
451313
2014-09-21 18:30:00
MOMENT OF THE WEEKEND

Well, it has to be Frank Lampard. He's the all-time leading goalscorer for Chelsea, made over 600 appearances for the club and returned to haunt them today. Of all the people to score a crucial equaliser, Lamps pops up to convert with a typical run and finish from midfield. And he was applauded by both sets of fans at the end. Terrific stuff.
451312
2014-09-21 18:25:00
GOAL OF THE WEEKEND
Righteo. Time for a recap of the weekend's action. I mean, I wouldn't go tweeting about it when you've just lost 5-3 to a newly promoted team, but goal of the weekend goes to
Angel Di Maria
for a sensational chip. Genuine goal of the season contender.
Today's result was one to forget, but Angel Di Maria's goal – a cheeky scoop over Schmeichel – was world-class. #mufc pic.twitter.com/4G7y1vBhbV

— Manchester United (@ManUtd) September 21, 2014
451310
2014-09-21 18:20:00
TWITTER TALK
Without a doubt, we deserved more. We played intensely and dominated the match in spite of the expulsion.We have to keep it up! C'mon, City!

— Sergio Aguero (@aguerosergiokun) September 21, 2014
451309
2014-09-21 18:15:00
TOTTENHAM 0-1 WEST BROM - REACTIONWest Brom head coach Alan Irvine:
"It's my most satisfying day in management for West Bromwich Albion. It's great to get that first win. Everybody makes such a big thing about it. I'll go back to that first game against Sunderland, when it looked like we were going to get that win on the first day and that would have avoided all the questions – so I suppose it puts that question to bed."
Irvine relieved to get first win
451308
2014-09-21 18:10:00
LEICESTER 5-3 MAN UTD - REACTIONLeicester manager Nigel Pearson:
"To gain back-to-back wins in the Premier League is never easy, especially if you are a newly promoted team. For us to win away at Stoke and then follow it up by beating one of the major forces in British football is very satisfying. When you add into that coming from 3-1 behind, it is testament not just to our quality, but also the spirit and self-belief."
Pearson praises Leicester spirit
451305
2014-09-21 18:05:00
451304
2014-09-21 18:00:00
CHELSEA - STOKE IN DISGUISE
The usually calm, unflappable
Manuel Pellegrini
was anything but speaking to the media after the game. He called
Chelsea
a "small team" and compared their style to
Stoke
. Check out more of what the
Manchester City
boss had to say, including his thoughts on
Frank Lampard
, below.
Pellegrini: Chelsea played like a small team
451303
2014-09-21 17:55:00
EVERTON 2-3 CRYSTAL PALACE - WARNOCK REACTION

Crystal Palace manager Neil Warnock: "I thought we deserved to win. We were apprehensive in the first 20 minutes and gave them too much respect. But we changed that and grew into the game... Competition for places is great. Yannick [Bolasie] is great and he contributes. He's a threat and the problem with him is that he doesn't know what he's going to do next, so the defender's got no chance."
451302
2014-09-21 17:50:00
EVERTON 2-3 CRYSTAL PALACE - MARTINEZ REACTION

Everton manager Roberto Martinez: "Today shows that this league is ruthless and every game is difficult. You need to be perfect and we were perfect for 15 minutes, but we needed that two-goal cushion. It's an incredible situation when you look at how solid we were against West Brom and Wolfsburg... If you look at the stats there's something spooky about it. They were very uncharacteristic errors today and we were punished."

451301
2014-09-21 17:45:00
DID CHELSEA PLAY LIKE STOKE?
Yes! Yes, they did. According to
Manchester City
manager
Manuel Pellegrini
, at least. "One big team playing as a big team, one big team playing as a small team, like Stoke," says the City boss. Ouch! Would that be the same Stoke that BEAT Pellegrini's side at the Etihad Stadium?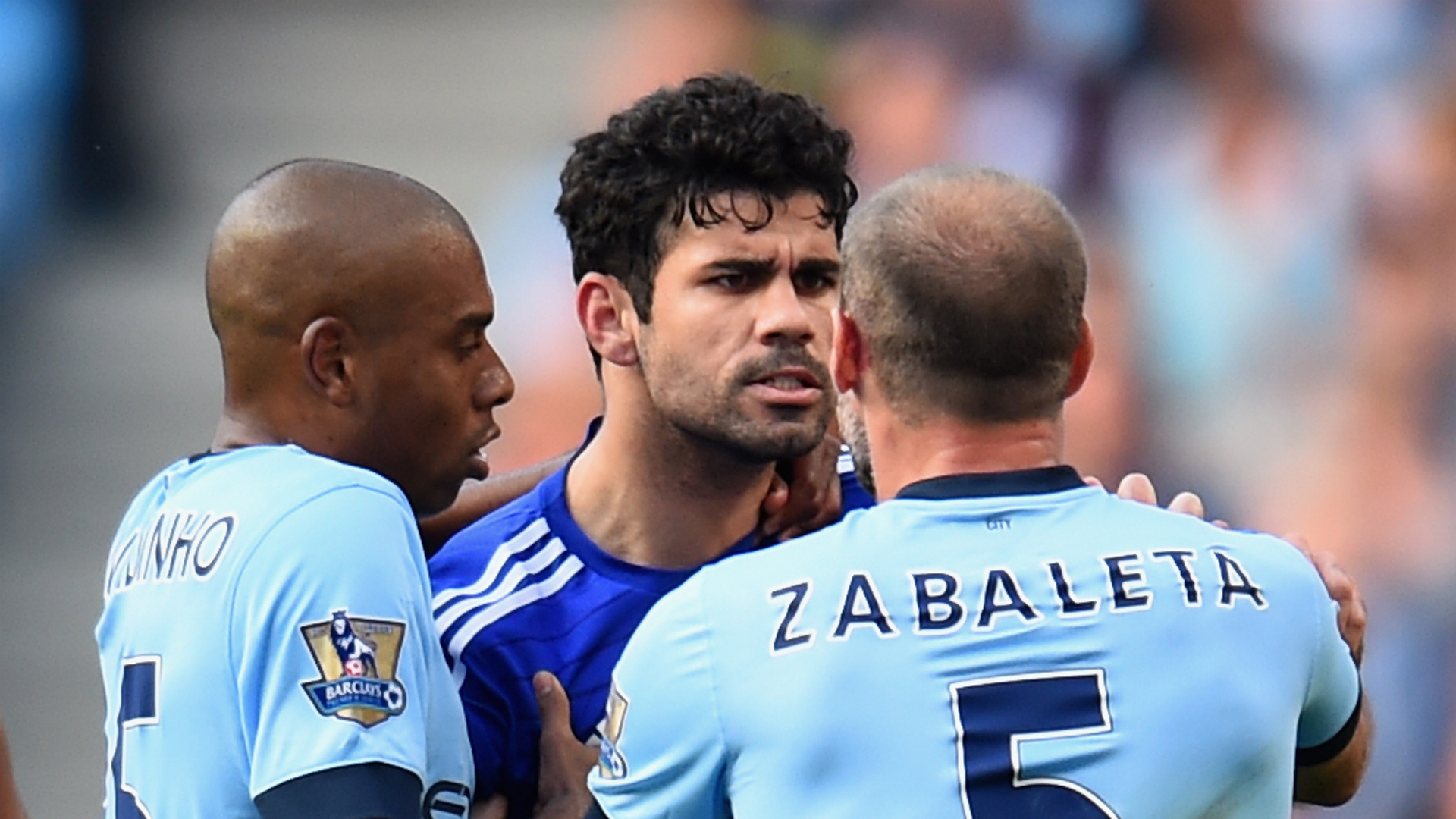 451300
2014-09-21 17:40:00
FORM GUIDE

Now every team has played five games, here's how the form guide is shaping up...

Unbeaten: Chelsea, Arsenal
Winless: Sunderland, Burnley, Newcastle
Lost most games: Liverpool, QPR (both 3)
Scored most goals: Chelsea (16), Everton (11), Arsenal (10)
Conceded most goals: Everton (13), QPR, Newcastle (both 11)
451299
2014-09-21 17:35:00
PREMIER LEAGUE TABLEChelsea
extend their lead at the top to three points but miss the chance to move eight points ahead of sixth-placed
Manchester City
after failing to win for the first time this season. Eight points, even at this stage, would have been extremely difficult to catch. As for
Everton
, they remain without a home win, and
Crystal Palace
are up to 15th.
In full: Premier League table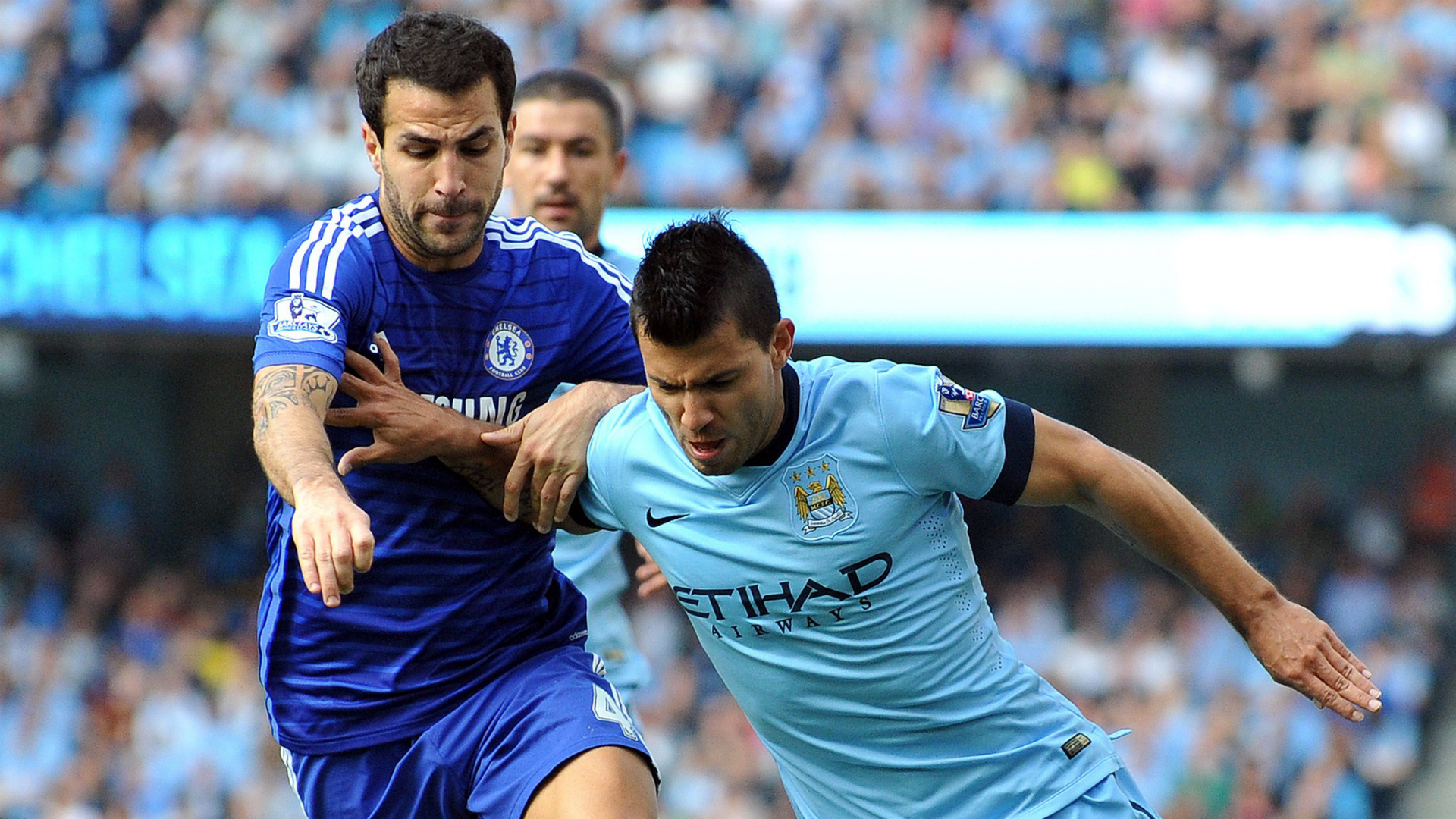 451298
2014-09-21 17:30:00
MAN CITY 1-1 CHELSEA - STATS ROUND-UP

Courtesy of our buddies at Opta, here are some of the key stats...

- Yaya Toure has failed to score or assist a goal in four successive PL apps for the first time since between Nov-Dec 2012

- Eight of the last nine Premier League goals scored by Chelsea have been in the second half

- Manchester City have drawn successive matches for the first time since February 2013
451297
2014-09-21 17:25:00
PLAYER RATINGS
Terrific win for
Crystal Palace
, then, but it's another European hangover for a Premier League club. Uncharacteristic losses for
Tottenham
and
Everton
today and you can check out how the Toffees fared in their 3-2 defeat to Palace below.
Player Ratings: Everton 2-3 Crystal Palace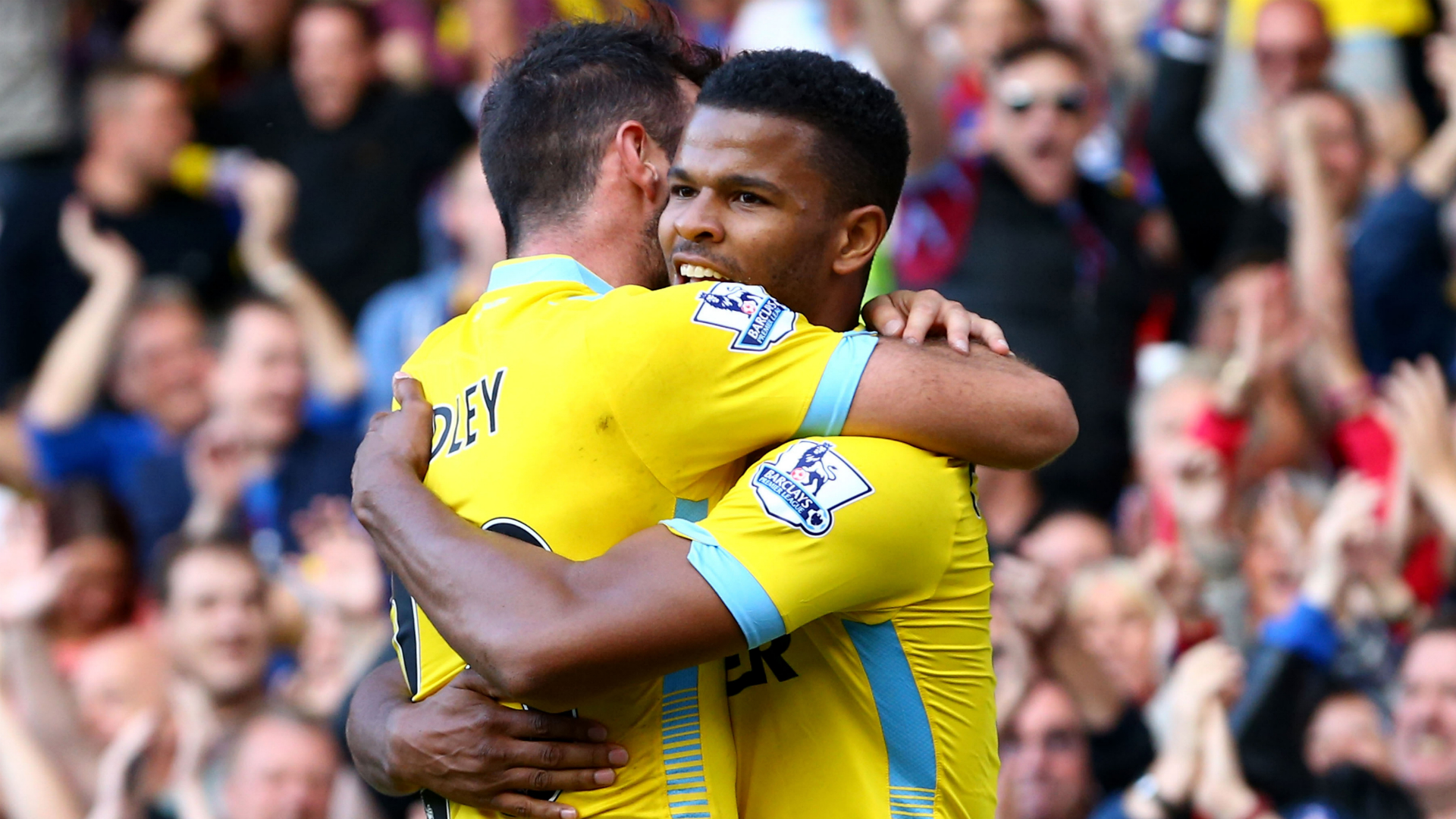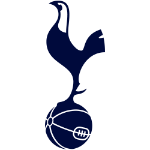 Tottenham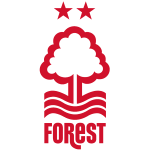 Nottingham Forest
Prediction Submitted
Most Popular Predictions
Tottenham 2-1 Nottingham Forest

13.58 %