live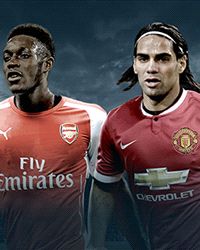 448555
2014-09-02 15:55:00
RECORD PREMIER LEAGUE SPENDING

A little reminder in case you missed it earlier that this summer saw the Premier League transfer record broken - by over £200 million! Here's how the top European leagues got on...

Premier League - £835m
La Liga - £425m
Serie A - £260m
Bundesliga - £250m
Ligue 1 - £100m
448554
2014-09-02 15:46:00
MAN UTD: TRANSFER WINDOW WINNERS OR LOSERS?Ander Herrera, Luke Shaw, Marcos Rojo, Daley Blind, Angel Di Maria
and
Radamel Falcao
have joined
Manchester United
in a £150 million+ record summer for the club, but have they strengthened sufficiently? They made signing another centre-back a priority - they didn't get it. They made signing
Arturo Vidal
a priority - they didn't get him. Does the Falcao deal paper over the cracks?
Man Utd, Burnley & the transfer window losers
448551
2014-09-02 15:37:00
GET INVOLVED
Of the established first-team players currently at
Manchester United
(
Tyler Blackett
,
Jesse Lingard
etc not included), only three -
Darren Fletcher
,
Jonny Evans
and
Adnan Januzaj
- have come through the youth system. Times are-a-changing...
@GoalUK Some pple have to shut up!Being a Utd youth product does not mean u have what it takes to be a Utd player.And Welbeck is one of them

— Cyprian Kaluma Jnr (@Cyprian_Kimathi) September 2, 2014
448548
2014-09-02 15:30:00
EVERTON OPTED AGAINST CLEVERLEY DEAL
Premier League have approved Villa's deal for Tom Cleverley - which has a break clause in January. Everton decided late on not to do it.

— Graeme Bailey (@GraemeBailey) September 2, 2014
448547
2014-09-02 15:26:00
HODGSON ON WELBECK
The
England
manager is happy to see
Danny Welbeck
gain more first-team football by leaving
Manchester United
for
Arsenal
. He said ahead of Wednesday's game against
Norway
: "I think the biggest bonus is for him of course. It's good for him now that he's going where he will get more playing time. I think Arsenal have signed a good player. And the more they play for their clubs, the better it is for me."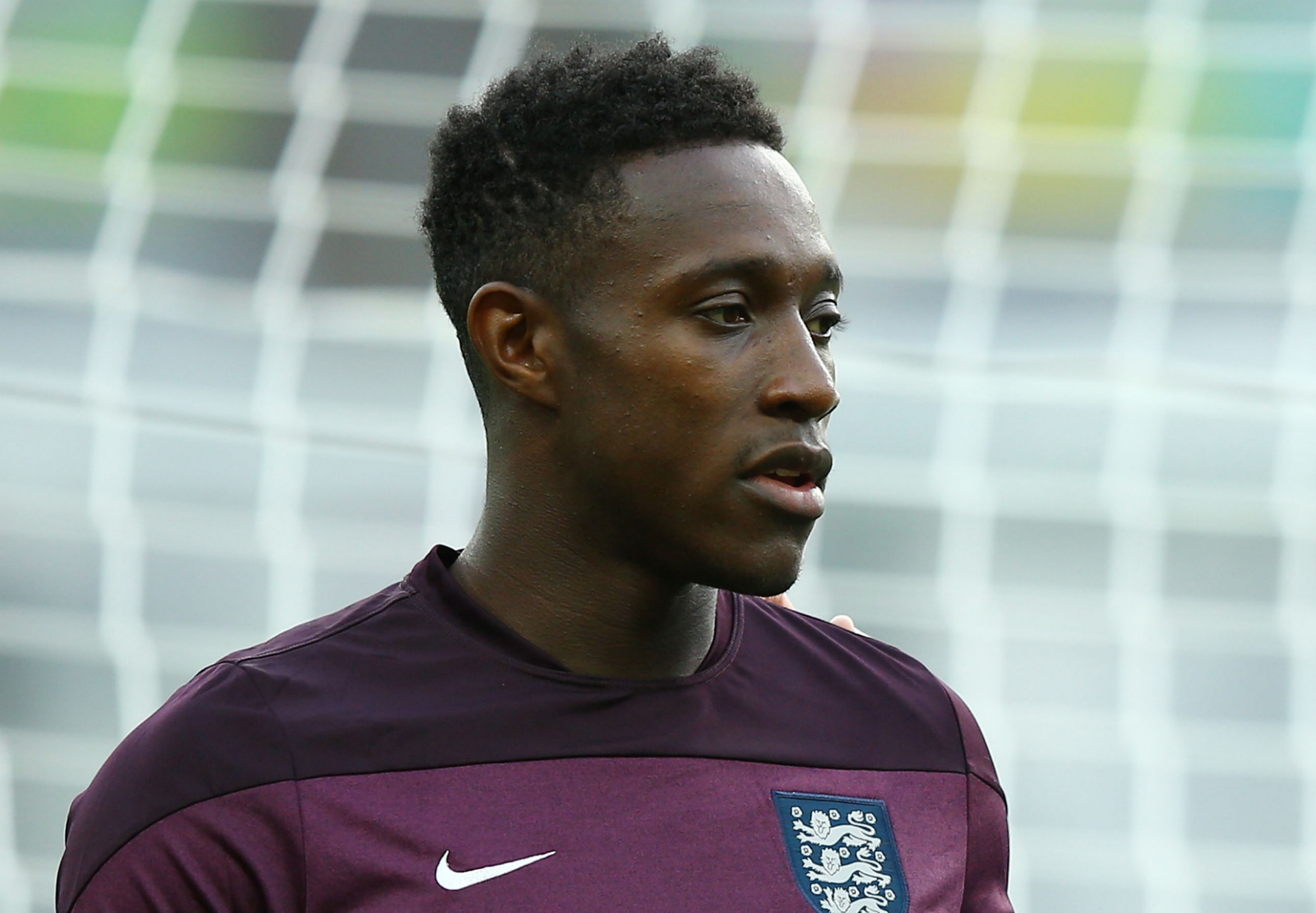 448544
2014-09-02 15:22:00
ENGLAND RECORDTom Cleverley
was actually a key member of the
England
squad that qualified for the World Cup in the summer. Post-Euro 2012, he was a definite starter in every side picked by
Roy Hodgson
. But a lack of form last season meant he only made the seven-man standby list for the tournament and, to make matters worse, at a time when England are at their weakest in midfield for years, he has not even been included in the latest squad. Ouch.
Official: Aston Villa sign Cleverley on loan
448543
2014-09-02 15:16:00
GET INVOLVED
@GoalUK I have actually been waiting patiently for this to happen. #Sighs.

— Sirwise Salvatore (@Sirwise_The_1st) September 2, 2014
Hope it goes well for Cleverley at #avfc. Decent midfielder who was in a toxic situation at #mufc. Less spotlight will do him good #GoalTZ

— Liam Twomey (@liam_twomey) September 2, 2014
448542
2014-09-02 15:12:00
CLEVERLEY RECORD

The much-criticised 25-year-old made 79 appearances for Manchester United - 63 of which were from the start - and scored five goals for the club. He was on target just once last season and failed to register an assist in the Premier League.
448538
2014-09-02 15:09:00
448537
2014-09-02 15:06:00
CLEVERLEY JOINS VILLA ON LOAN
Hold up,
Aston Villa
... hold up! That picture, as pointed out by various members of The Twittersphere, is
Tom Cleverley
celebrating a goal last season against, who'd have thought it, Aston Villa! Refresh the page and you'll see. SMH.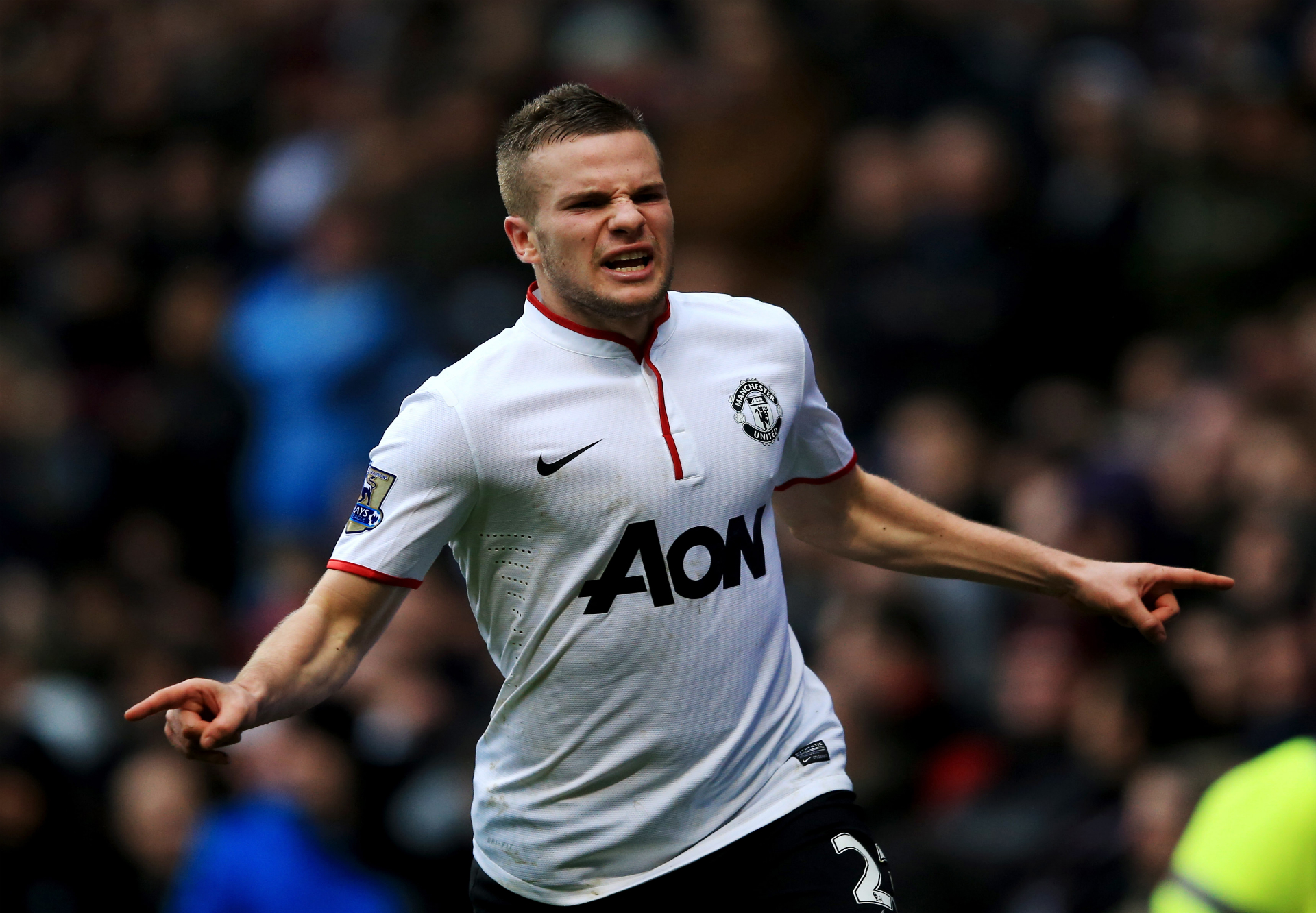 448535
2014-09-02 15:02:00
448534
2014-09-02 14:58:00
CLEVERLEY UPDATE: PART TWO

It's being reported by the Daily Telegraph that the loan move is with a view to a permanent £7.5 million deal in January, though Manchester United still have the option to recall him at that time.
448533
2014-09-02 14:55:00
CLEVERLEY UPDATE

The Twittersphere is abuzz with talk that Tom Cleverley is on the verge of completing his move to Aston Villa. The Premier League has reportedly approved the deal and he is due to join on a season-long loan with Manchester United having the option to recall hiim in January.
448531
2014-09-02 14:50:00
GET INVOLVED
Former
Manchester United
employees can talk all they like about the current state of the club, but
@seesaythink
ain't having any of
Mike Phelan
's assessment that United's identity is being lost following the sale of
Danny Welbeck
...
@GoalUK I wish he'd shut up. Had Phelan & Fergie played him in best position and give him confidence in front of goal we wouldn't have sold

— Lee Anthony (@seesaythink) September 2, 2014
448530
2014-09-02 14:43:00
WHAT IS FABIO BORINI TALKING ABOUT?Liverpool
striker
Fabio Borini
is happy to have survived the transfer window without being sold... I think. Have a go at deciphering his somewhat confusing message at the link below...
Borini happy with Liverpool stay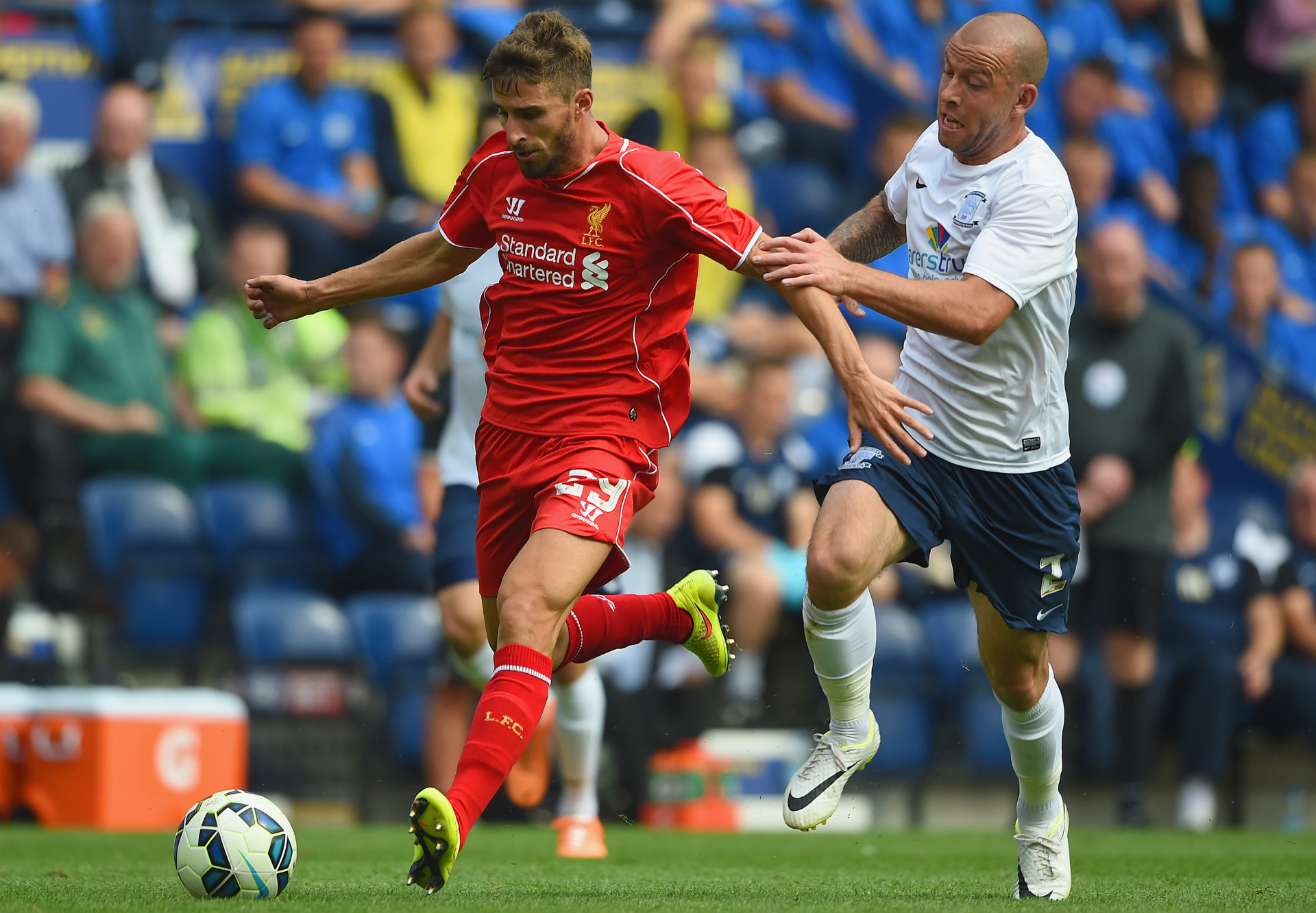 448528
2014-09-02 14:35:00
CLEVERLEY SET FOR VILLA?

Tom Cleverley's loan move from Manchester United to Aston Villa has been approved by the Premier League, according to Sky Sports. Paul Lambert and his club were granted an extension by the authorities to push through the midfielder's transfer but have been left to wait to find out whether all the details were ratified before their later deadline passed.
448526
2014-09-02 14:27:00
PSG: DI MARIA WANTED TO COME TO FRANCEParis Saint-Germain
president
Nasser Al-Khelaifi
has claimed new
Manchester United
signing
Angel Di Maria
actually wanted to join the Ligue 1 club. "Di Maria wanted to come to Paris but even without Financial Fair Play, we wouldn't have signed him," he told
Le Parisien
. More below.
Di Maria wanted to join PSG, claims club president Al-Khelaifi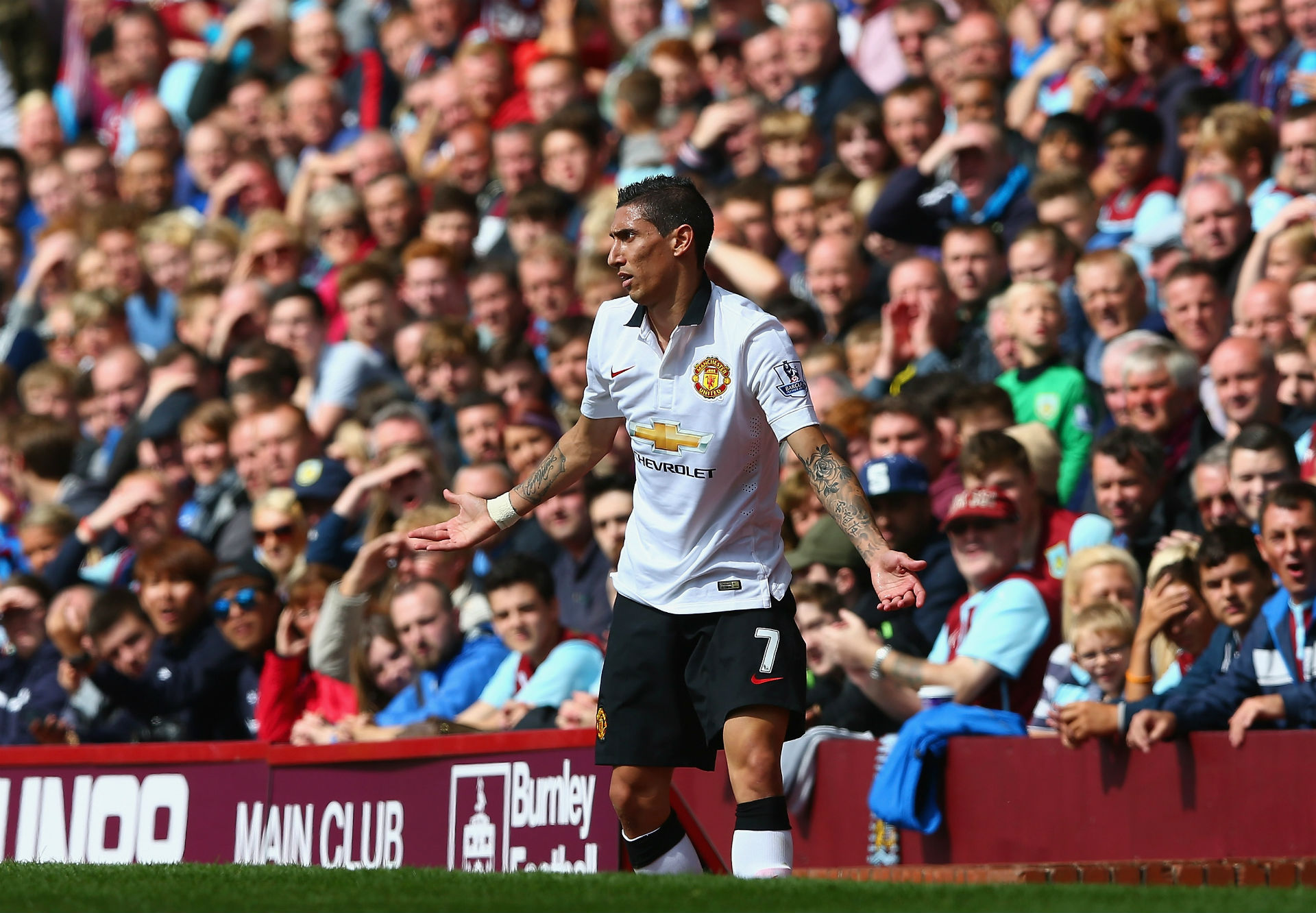 448525
2014-09-02 14:17:00
PHELAN: UNITED LOSING THEIR IDENTITY
Like
Eric Harrison
,
Mike Phelan
is concerned about the long-term health of
Manchester United
and the club's commitment to the development of its own young players following the sale of
Danny Welbeck
to
Arsenal
.
"Someone like a Danny Welbeck has been part of United's identity and that has been broken," Phelan told the
BBC
. "What will happen in the future now, nobody knows but that thread has been broken now."
Manchester United identity is 'broken', says Phelan
448522
2014-09-02 14:09:00
ROONEY HAILS FALCAO BUY
As mentioned earlier,
Wayne Rooney
is looking forward to playing alongside
Radamel Falcao
at
Manchester United
. Here's the full story on the
England
striker's praise for his new team-mate at a Three Lions press conference this afternoon.
Falcao signing a show of intent by Manchester United, says Rooney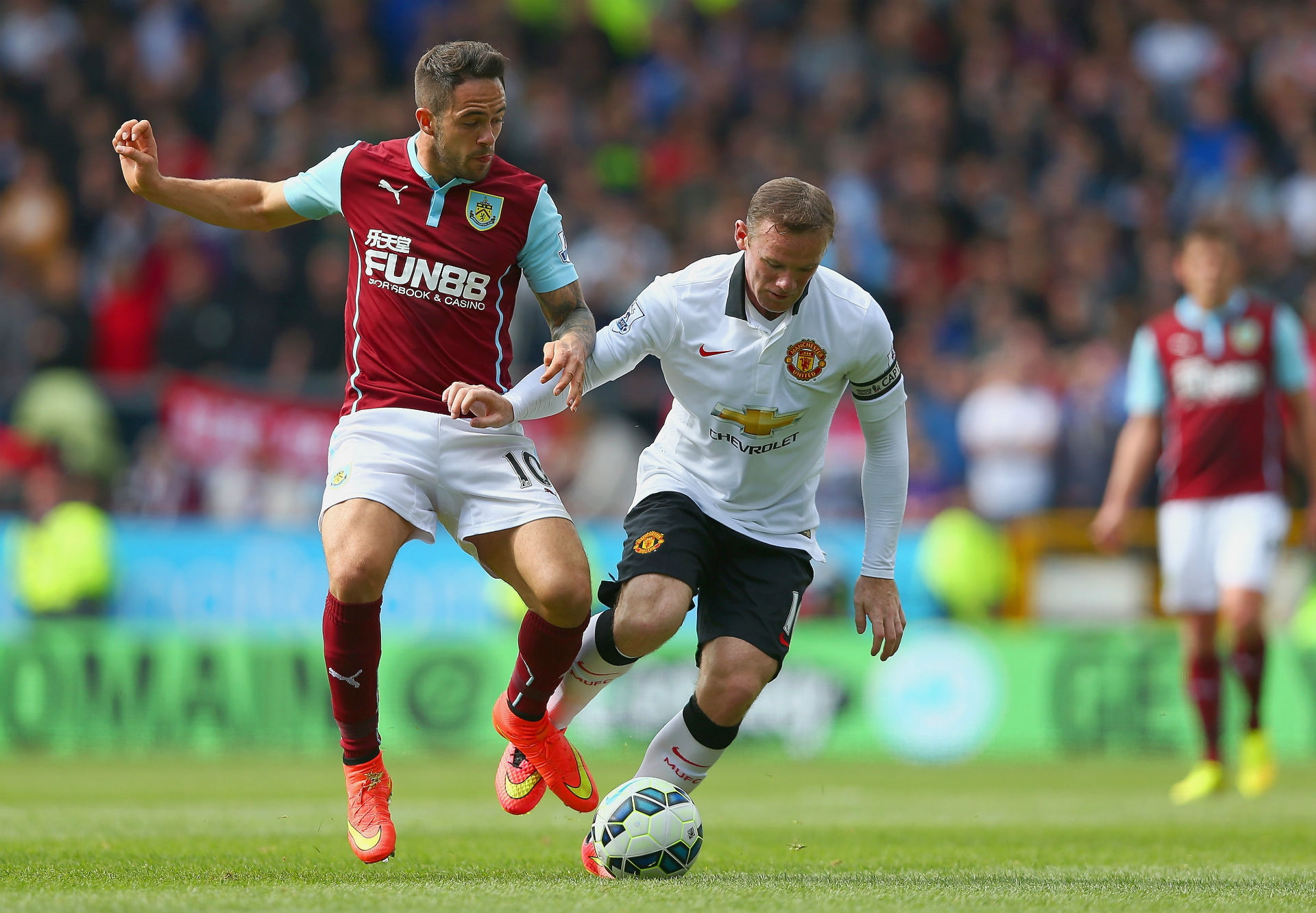 448520
2014-09-02 14:00:00
HARRISON CONCERNED BY WELBECK SALE
Former
Manchester United
youth coach
Eric Harrison
- owner of the pair of hands that guided the famous Class of 92 into the professional game - is the latest figure associated with the Red Devils to express his concern at the sale of
Danny Welbeck
to
Arsenal
.
"I cannot believe Danny Welbeck has gone," Harrison told the Manchester Evening News. "He might not have been a prolific goalscorer but his work rate and effort was undeniable. There was a place for him and I am not too pleased he's gone to Arsenal. It is sending out the wrong message when local homegrown players like that are leaving."

He added: "Losing players who have been part of the club since they were young kids means you are losing the heart and soul of the club." More to come on that.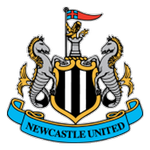 Newcastle United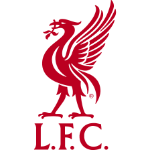 Liverpool
Prediction Submitted
Most Popular Predictions
Newcastle United 1-2 Liverpool

19.05 %

Newcastle United 2-1 Liverpool

9.52 %

Newcastle United 0-2 Liverpool

9.52 %