live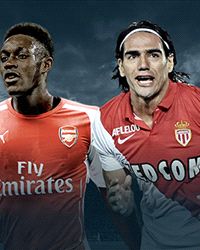 Chime in with Goal.com and other users and share your opinions.
448410
2014-09-02 01:00:00
GOODBYE TRANSFER WINDOW!
That, my transfer window friends, is that for the night. For deadline day. And for the summer transfer window. But fear not! We'll be back right here at
09:00 BST on Tuesday
for a full recap of the main done deals from over the summer and for all the reaction from Monday's moves. I've been
Danny Hart
. You've done incredibly well to stay awake this late. See you tomorrow!
Official: Manchester United sign Radamel Falcao on loan from Monaco! http://t.co/sLYReAlmT1 #GoalTZ #MUFC pic.twitter.com/tiE5CbNOOF

— Goal UK (@GoalUK) September 2, 2014
448408
2014-09-02 00:57:00
TOP DONE DEALS
It's almost time for us to say goodbye, but here are some of the day's biggest moves...
- Radamel Falcao has joined Manchester United on loan- Arsenal have completed the £16m signing of Danny Welbeck- Real Madrid have signed striker Javier Hernandez on loan- Benjamin Stambouli has joined Tottenham from Montpellier- Hull have broken their transfer record to sign Abel Hernandez
DONE DEALS: All the deadline-day moves
448407
2014-09-02 00:54:00
448402
2014-09-02 00:50:00
FALCAO TWITTER PROBS

Let's not forget that just two days ago Radamel Falcao tweeted "dream come true #halamadrid" - only to delete the tweet a minute later. He claimed that evening that the tweet was a fake... but it came from HIS account! Was a move to Real Madrid ever on the cards? YES. YES IT WAS.
448401
2014-09-02 00:46:00
448400
2014-09-02 00:42:00
FALCAO JOINS MAN UTD - KEY DETAILSGoal
understands
Manchester United
will pay a £10 million-plus loan fee for
Radamel Falcao
and will also contribute to a significant portion of his £300,000-a-week wages. They also have the option to buy at the end of the loan.
Official: Falcao joins Man Utd on loan
448396
2014-09-02 00:38:00
GET INVOLVED
It took a while but
Manchester United
, with the help of
FERGIE TIME
, have finally wrapped up the final major deal of deadline day and one of the biggest signings of the summer. Space-watching = OVER.
@GoalUk After several hours of space watching, I am speechless

— Preciousness (@lemo_prechy) September 2, 2014
@GoalUK Fergie Time: Until We Sign Falcao!..... And we did it..

— Steven David (@stevanodave) September 2, 2014
448392
2014-09-02 00:35:00
VAN GAAL REACTION - 'AN OPPORTUNITY NOT TO BE MISSED'
The United manager adds: "I am delighted Radamel has joined us on loan this season. He is one of the most prolific goalscorers in the game. His appearance-to-goal ratio speaks for itself and, when a player of this calibre becomes available, it is an opportunity not to be missed."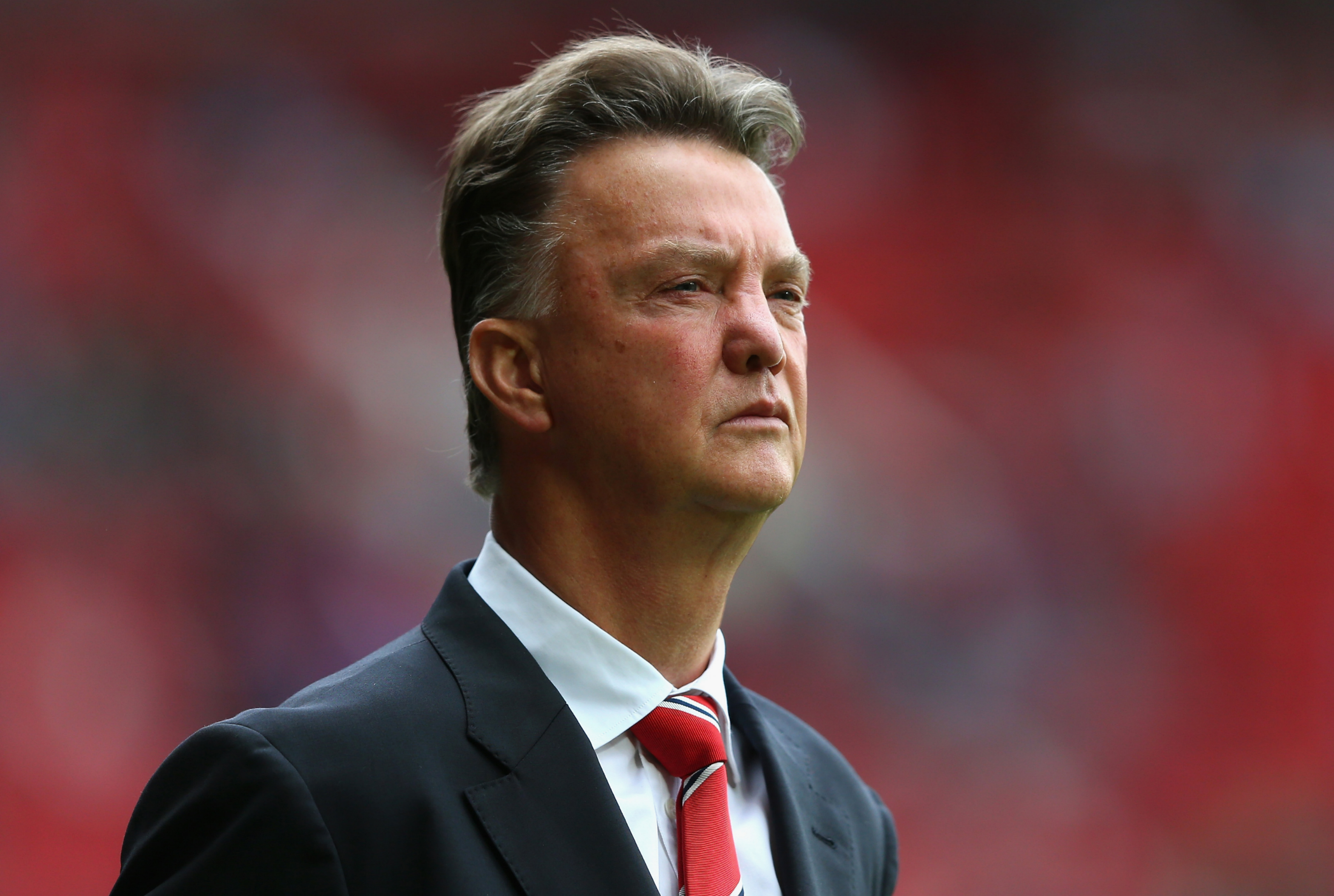 448389
2014-09-02 00:33:00
FALCAO REACTION - 'MAN UTD BIGGEST CLUB IN THE WORLD'

It's official! FINALLY! He told the club's official website: "I am delighted to be joining Manchester United on loan this season. Manchester United is the biggest club in the world and is clearly determined to get back to the top. I am looking forward to working with Louis van Gaal and contributing to the team's success at this very exciting period in the club's history."
448386
2014-09-02 00:31:00
448381
2014-09-02 00:30:00
WATCH THIS SPACE!!!
448380
2014-09-02 00:29:00
448378
2014-09-02 00:26:00
MAN UTD RECAP
That's two players leaving
Manchester United
in the last 30 minutes... but no
Radamel Falcao
! SMH. Recaps of both deals and full stories below.
Welbeck joins Arsenal | Burnley loan Keane
448377
2014-09-02 00:22:00
GET INVOLVED - TIRING TIMES
@GoalUK I've been 'watching this space' since 8am yesterday, it's 1:15am Nigerian time now. Please can someone ask Mr Ed what's up!!!

— Chris Chuks (@desi_chuks) September 2, 2014
448376
2014-09-02 00:18:00
DONE DEAL - KEANE LEAVES MAN UTD ON LOAN
Muahahahaha. It does involve
Manchester United
, but it's centre-back
Michael Keane
joining
Burnley
on loan until January. United, apparently, do not need defenders...
BREAKING: Burnley Football Club announces the signing of @ManUtd defender Michael Keane on loan, subject to PL approval. #KeaneSigns

— Burnley FC (@BurnleyOfficial) September 2, 2014
448374
2014-09-02 00:17:00
DONE DEAL

A Manchester United done deal is coming up! I wonder what this could be!
448373
2014-09-02 00:13:00
MEMORY LANE
As we continue to wait for confirmation of
Radamel Falcao
to
Manchester United
, a nod in the direction of some of the best deadline-day moves from years gone by. From
Carlos Tevez
to
Rafael van der Vaart
... check it!
Best deadline-day deals
448370
2014-09-02 00:08:00
GET INVOLVED - TIRING TIMES
@GoalUK Its 3am in Kenya & I'm still waiting for confirmation of Falcao deal. Mr.Woodward my sleep is worth £40M!!

— Herbert karima (@ALBERTOMWANALDO) September 2, 2014
448367
2014-09-02 00:06:00
MAN UTD BID WELBECK FAREWELL
Manchester United are tweeting! 'Official: Falcao joins Man Utd' to follow?
Danny Welbeck has signed for Arsenal after 29 goals in 142 appearances for #mufc. Good luck for the future, Danny. pic.twitter.com/QL12bjMyVO

— Manchester United (@ManUtd) September 2, 2014
448364
2014-09-02 00:03:00
WELBECK JOINS ARSENAL - KEY DETAILS
PHEW! One down, one to go. Here are the main details of the deal...
- Welbeck joins on an initial four-year deal worth £100,000-a-week- Wenger sanctioned move after failing to sign Falcao and Remy- Arsenal offered £13m, United wanted £18m, deal agreed at £16m
Official: Welbeck joins Arsenal