Five players who could replace Marco Di Vaio in Montreal next year
Miroslav Klose (Lazio - age 35)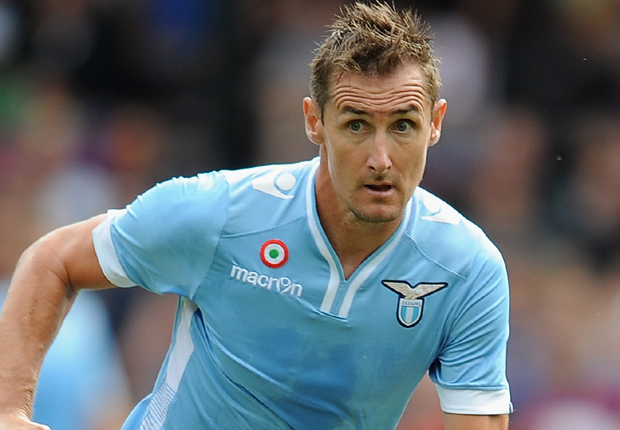 There probably wouldn't be a more fitting replacement for Di Vaio than Miroslav Klose.

The German international would guarantee goals. Last year, he had 15 in Serie A with Lazio. On Wednesday, he equaled Gerd Muller's all-time scoring record of 68 with the German national team.

Despite his advanced years, like Di Vaio, Klose is in terrific shape for his age and is still producing at the highest levels of European soccer. He most certainly has a few years left in the tank.

On Wednesday, Klose told German newspaper Sport Bild that he has received two offers from MLS. Klose would only be available in July of next year when his contract at Lazio expires and also because he will likely be playing an important role with Germany at the World Cup in Brazil. Ideally the Impact would want to find a replacement in January, but Klose would be worth the wait.

That Impact head coach Marco Schällibaum's first language is German is a help. Di Vaio and Alessandro Nesta's close ties with Lazio could come in handy as well.


Five players who could replace Marco Di Vaio in Montreal next year